Anarkali died, but her name remained alive among South Asian women and designers forever. Just a joke anyways, Anarkali dress has maintained its tradition of years, time to time variation in designs. Pakistan and India are the countries where cultures and traditions possess very great importance, no matter every country celebrates its traditions and cultures, but some do more as in clothing, food, etc. Chinese celebrate their rituals, Americans their own, similarly India and Pakistan are the countries where there are some common traditions like the way they dress, It doesn't mean exactly the same but a few things like dresses, shoes, some of the rituals, etc. Salwar suits, kurta, Frocks, Anarkali dresses, saree and some other. We are sharing the latest Maxi Style Anarkali Dresses Collection Frock Designs.
These two designs, the parrot green and orange, blue contrasted Anarkali maxi looks so incredible. They are perfect for your day out parties, wedding festivals, sangeet nights, mehndi, dholki, etc.
Maxi dress is a trend among ladies of entire world varying in designs from place to place, culture to culture. Anarkali dress in maxi style is another wonder of designers. Eastern dress with a western touch. Such dresses long straight from neckline to ankle length. It is a right dress, women would settle for while going to an occasion or a party or a wedding.
Maxi Style Anarkali Dresses Collection Frock Designs 2018-2019
Maxi style Anarkali dress
adorned with embroideries and embellishments giving a perfect fancy look makes a perfect event look. It is available in a single color with contrast embroidery or in two tones or more, multi colors also look great in
Anarkali frocks
especially for the events of mehndi. Maxi style gives a girl stunning look that she can feel her invisible angel wings especially colours like pink, red, white, black, skin, blue, orange that are most liked by the females look so attractive. Have a look on below posted gallery of Maxi Style Anarkali Dresses Collection Frock Designs. Mostly net Anarkali maxi dresses with little details and embellishments are loved by the girls.
Many online stores provide the facility of maxi style Anarkali suits availability, ranging from reasonable prices too high budget ends because the fancier you want, the more price you need to pay due to the embellishments. Stonework, laces, zari, cutwork, other cuts, studs, jamawar designing, etc. are used to adorn these dresses. Other than that for casual wear there are plain ones available in various colour combinations. Furthermore, here are the images in the gallery below of some popular maxi style Anarkali dresses for young girls and ladies because this dress is suitable for young girls as well as the married ladies, every age has its grace of wardrobe. Hope you will like them.
Formal Maxi Style Dresses Designs
Here we are sharing the Formal Maxi style dresses for you. Each and every picture shared below has a unique design. The embroidery, cuts, and patterns look so fancy and perfect to wear at weddings and events. Maxis are always loved by the women and adored all over the world. whether it comes to western fashion or eastern they fit into every type of trend. In eastern fashion, they are put into long gown Anarkali style cut called Anarkali maxi dress. It looks so chic as well as trendy to wear. You can easily catch them for every type of occasion. For a casual one, you can simply go for a plain with little or no embroidery. Also a floral, printed, block printed Anarkali's maxi also seems good for casual get-togethers. For formal functions take a fancy one with good detailed work, 3-D embellishments, etc. Pair a good pair of heels with them to rock the show. Also, select jewelry according to the function you are going to attend. I hope this help a little bit. Keep following us for more updates.
Like this neon yellow net maxi with grey color contrast and decent embroidery is perfect for any sangeet, mehndi, dholki function.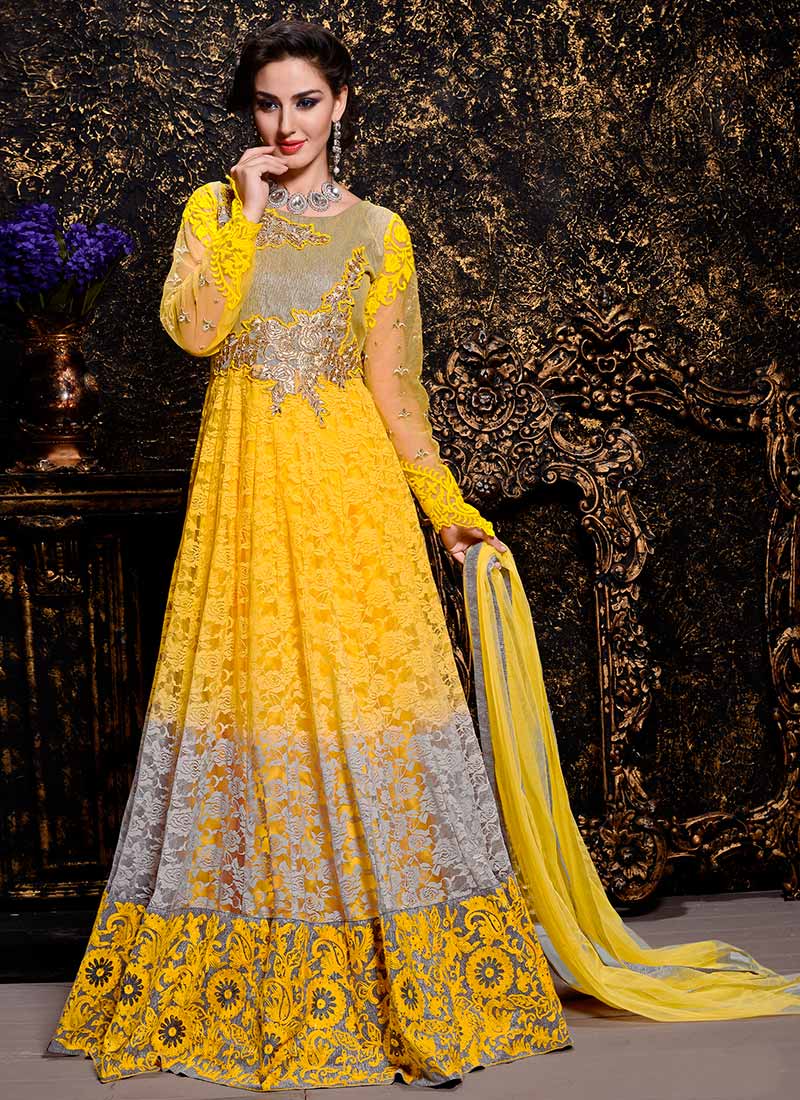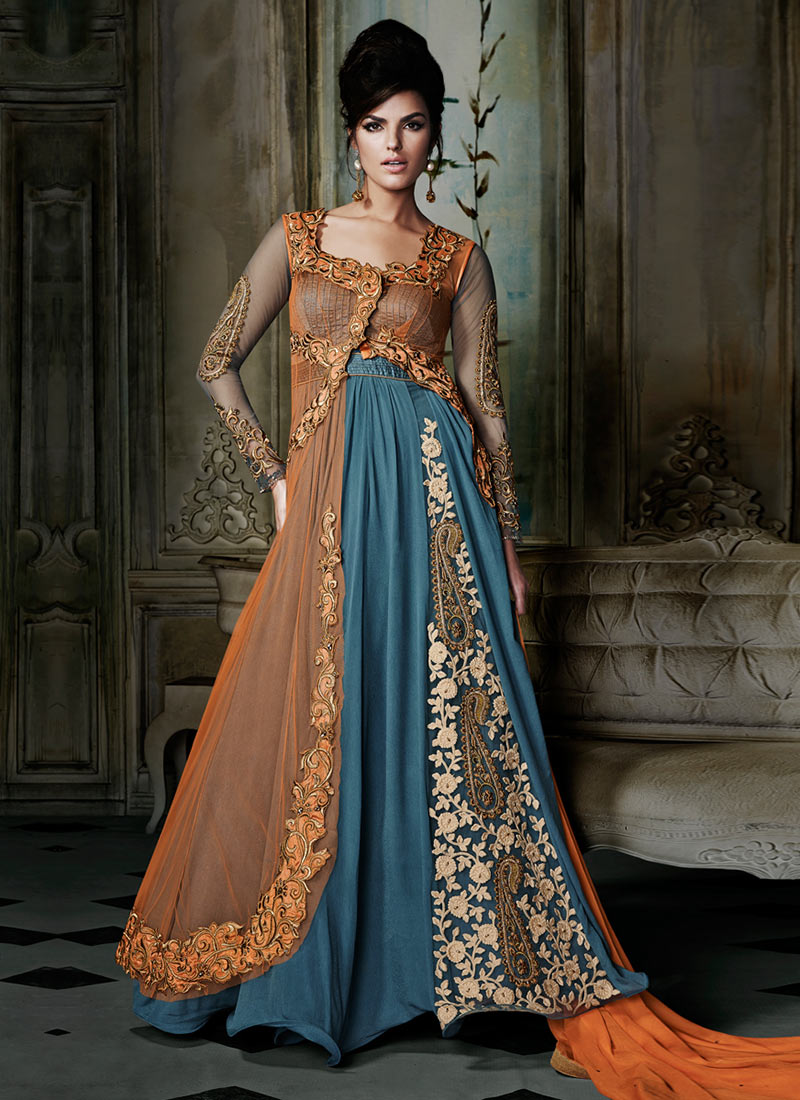 This western cut brown and gold maxi is best to wear at your friend's bridal shower, bachelor party or farewell party.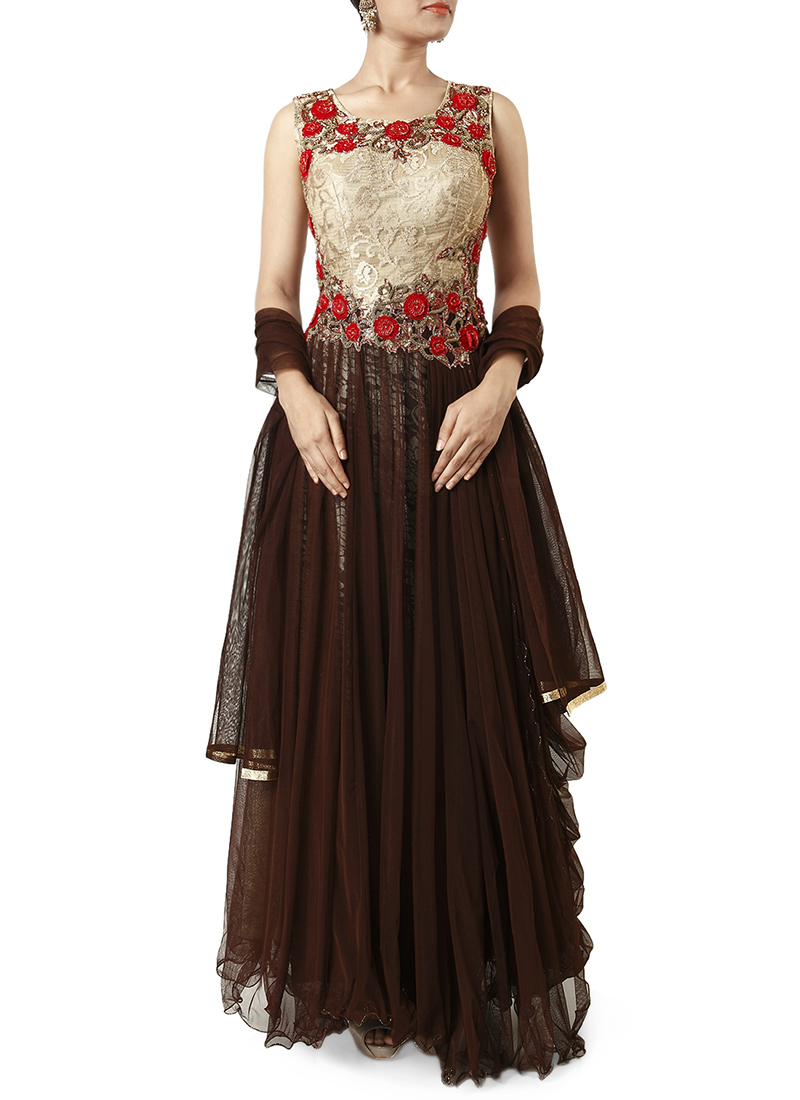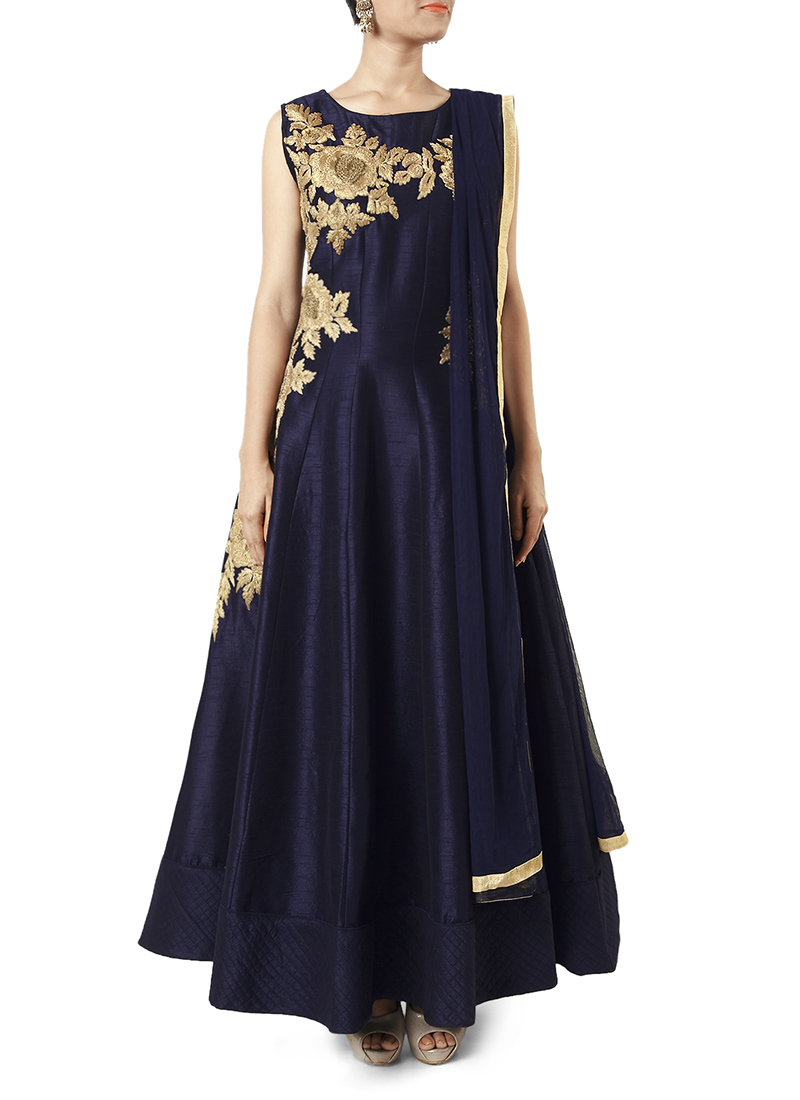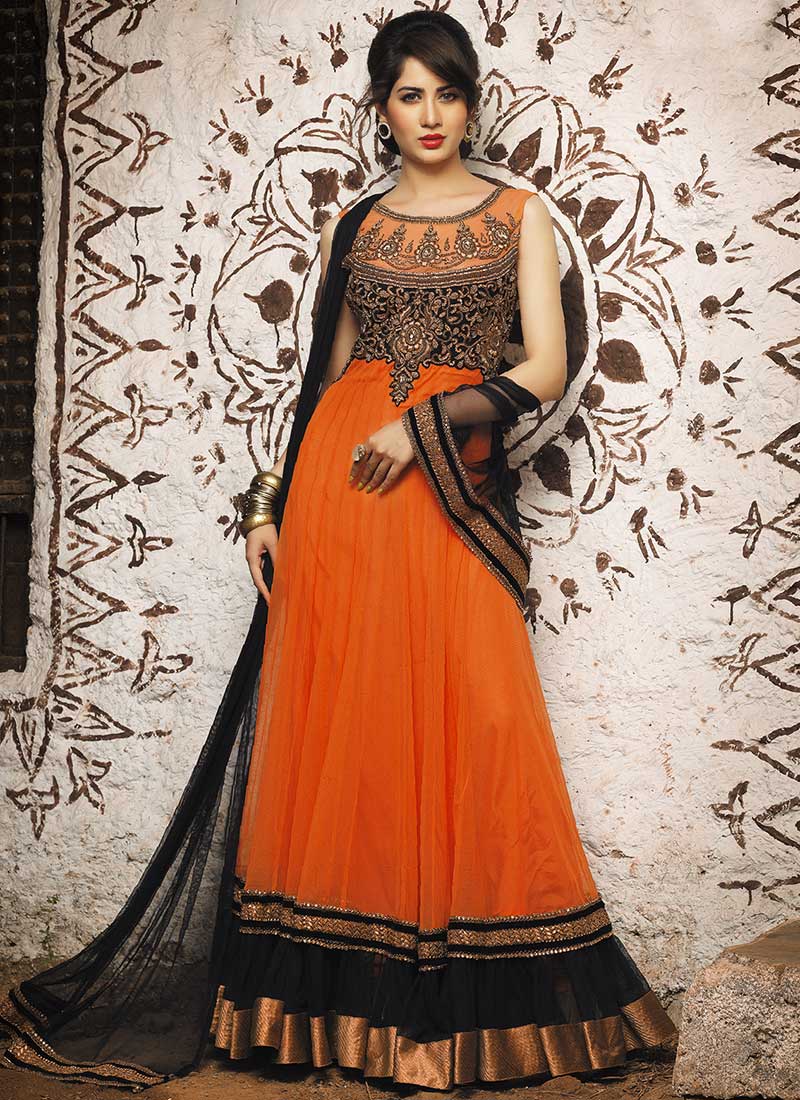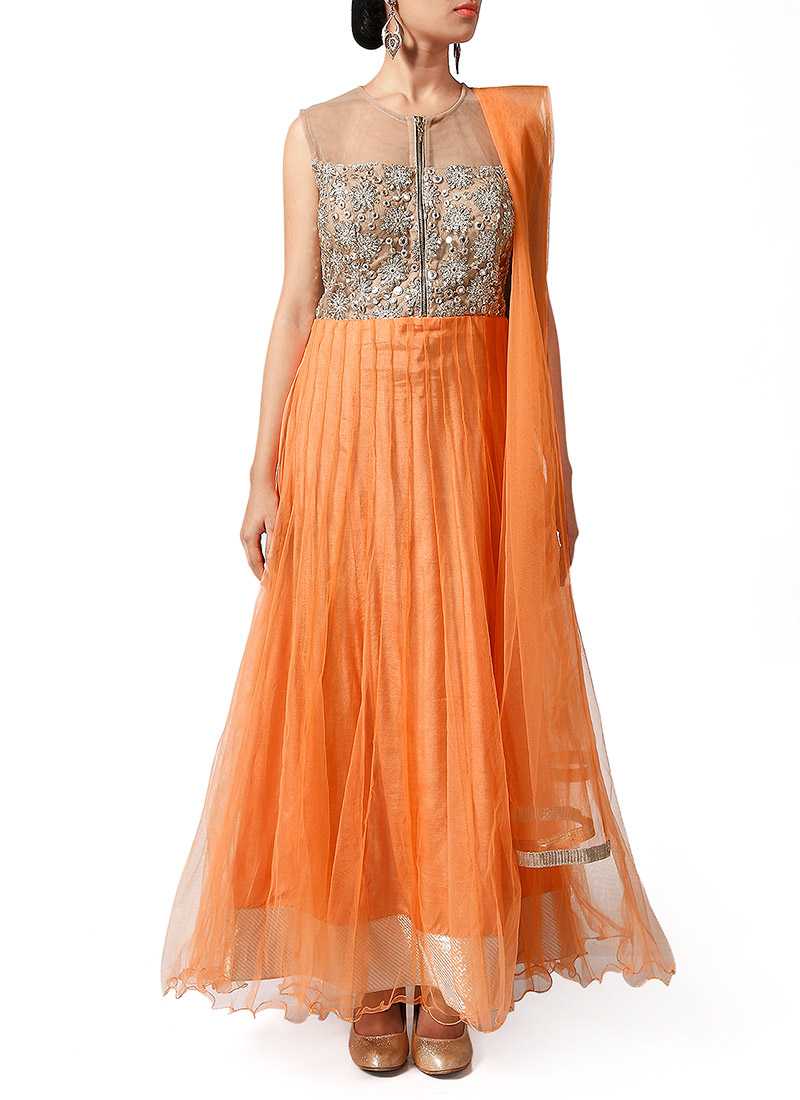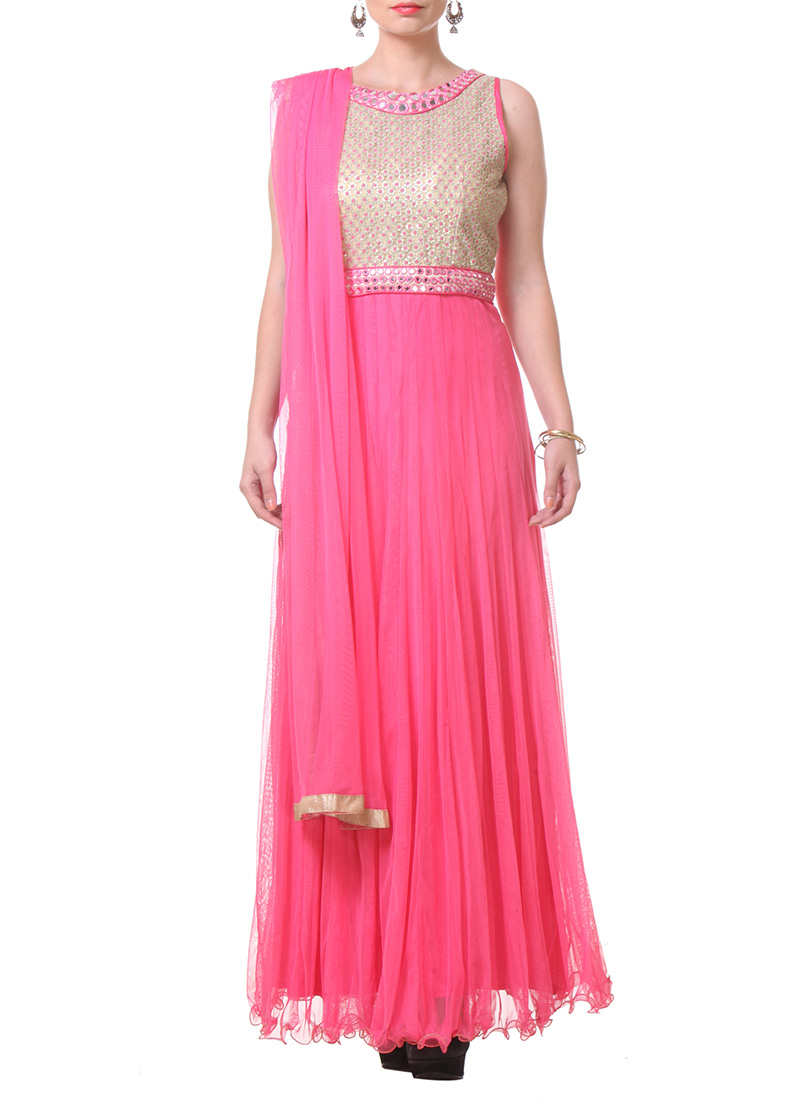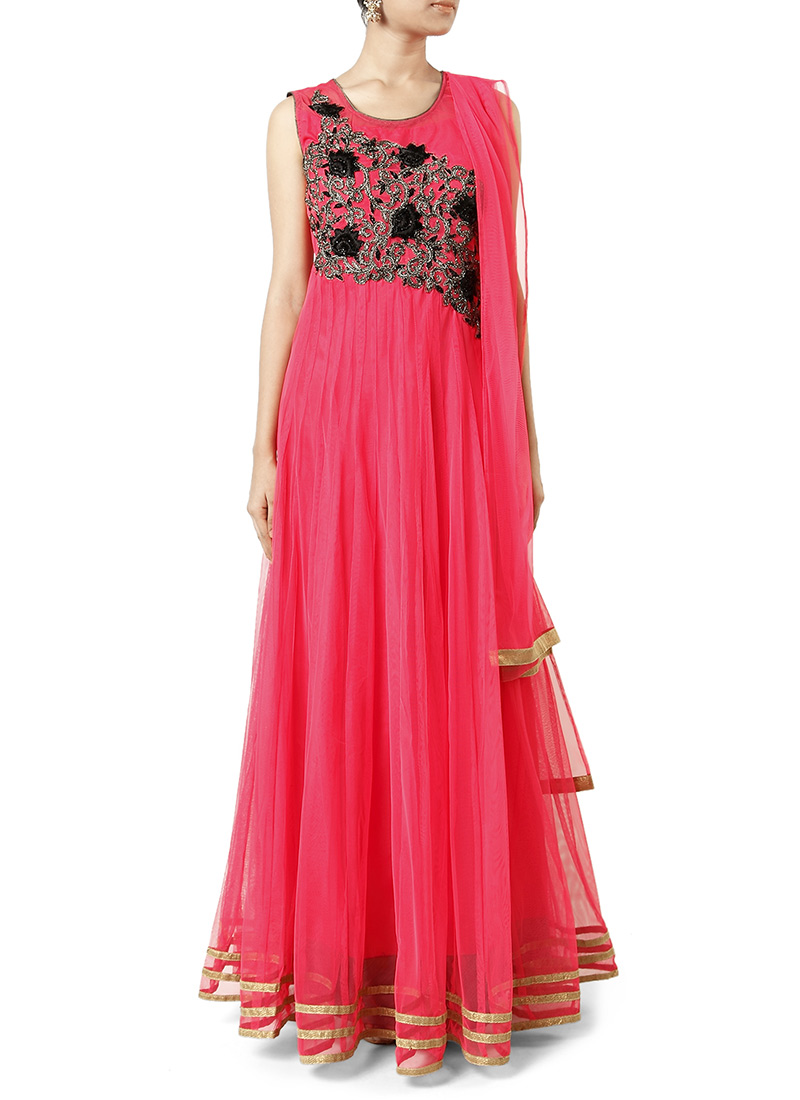 This shocking pink cotton net maxi with a beautiful light golden work looks so pretty and ideal for your formal functions. It will give you a fairytale vibe along with a good pair of shoes.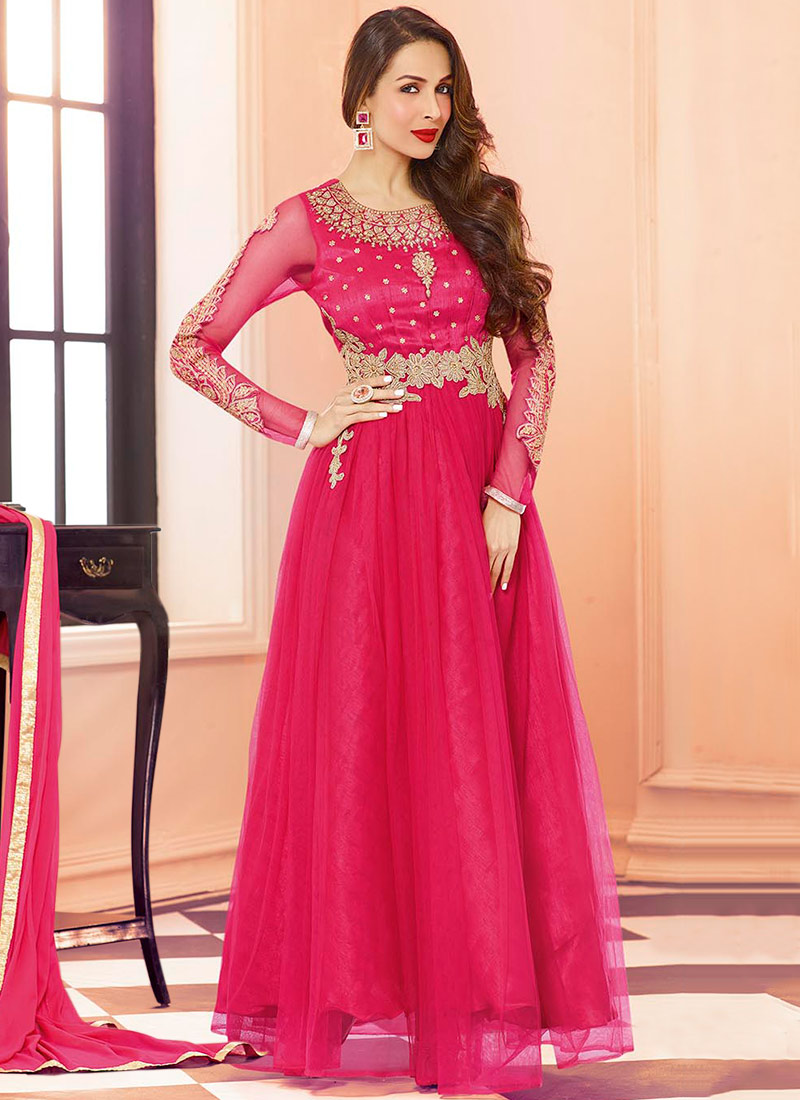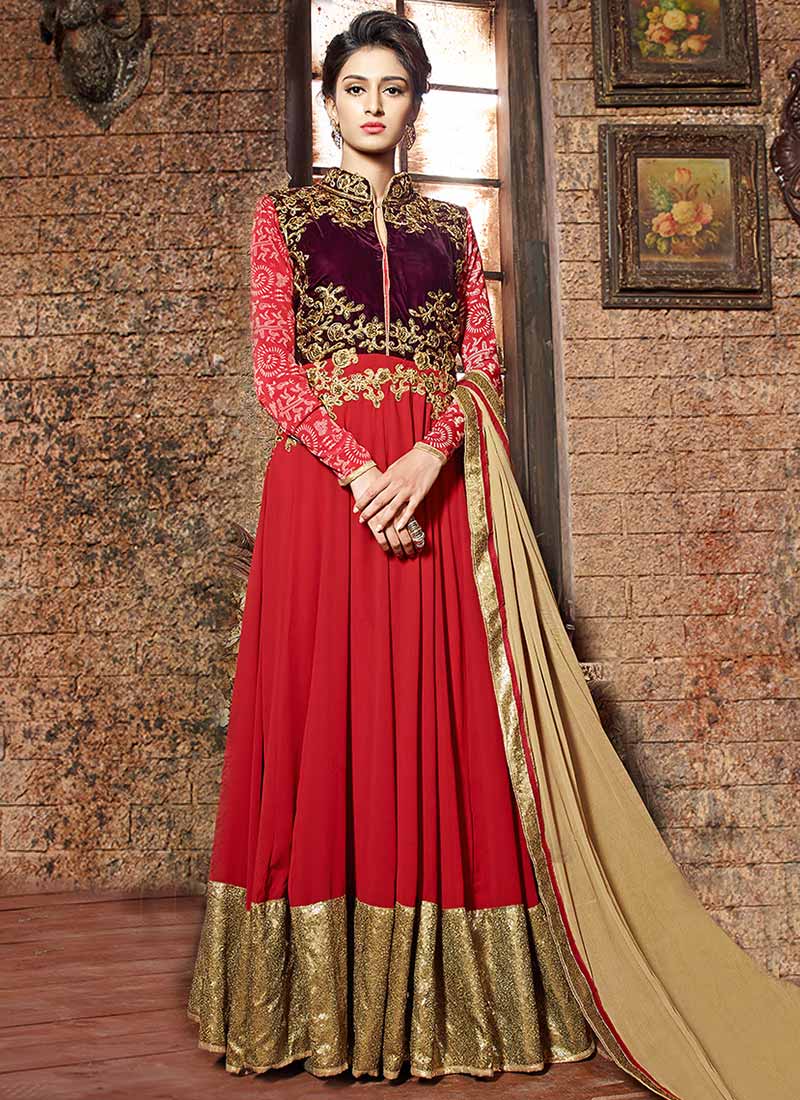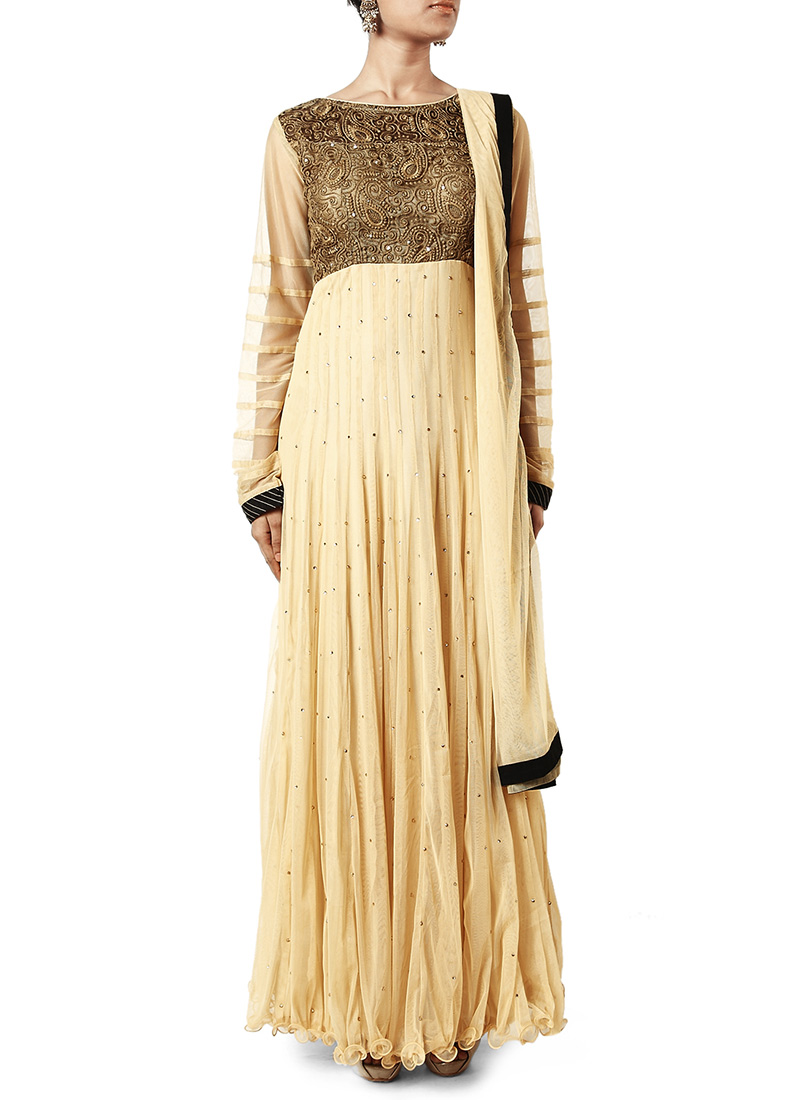 See More As:
Comments
comments