Looking smart and alluring is all a girl wants when donning her brand-new outfit. And it's not just about the apparel that makes you look appealing but the way you carry it. One of the easiest ways of making all your outfits super gorgeous is adding a belt to them. Waist belt gives the perfect shape to your body hence making your curves look perfect. These days' waist and strap belts are so in the trend that every other clothing line has launched a series of apparel carrying belts in different designs; these include printed belts, metallic, jewellery straps, knotted belts, chain, braided and flip lock waist belts. Each is designed by the dress they are added to. Well, here we have sets of different dress types which equally look mesmerising with the waist belts, let's check out all, to pick the perfect one of your choice. Today we will post on different styles & trends of Pakistani waist belt dresses designs for party wedding collections 2023.
Pakistani Waist Belt Dresses Designs Party & Wedding Collection 2023-2024
Here is the latest collection of Pakistani waist belt dresses designs. Have a look at the below-posted styles and latest trends.
FROCKS WITH WAIST BELT:
The combination of frocks with waist belts has always been in trend for many years. In fact, a frock looks incomplete without a belt. This is the reason that a wide variety of Pakistani waist belt dresses designs are crafted with the frocks, whether it be printed belts, delicate net belts, back bow belts or embellished ones. All look great just below the upper body of the frock. The placement of the belt is of prime importance. If it is not attached to the right place, the whole look of the frock will be ruined.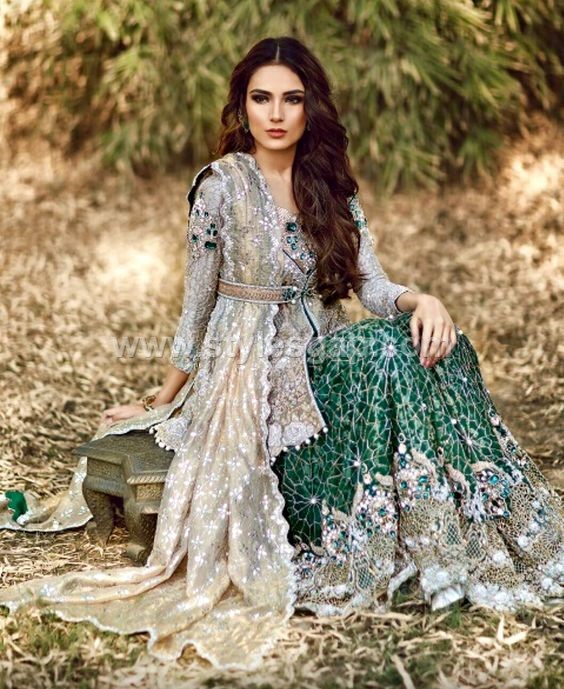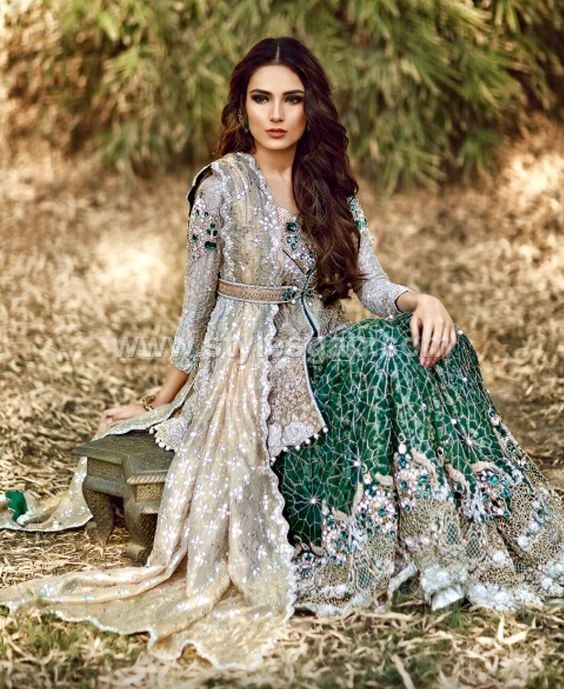 SAREES WITH WAIST BELT:
As smart as they already look, sarees can be made a hundred times more alluring with a waist strap. It can be a fancy shimmery belt in multicolour or a plain monochromatic elegant one. Delicate chain belts are the preferred choice for the sarees whereas, in few latest couture, broad and wide patterned middle straps are also seen with the sarees.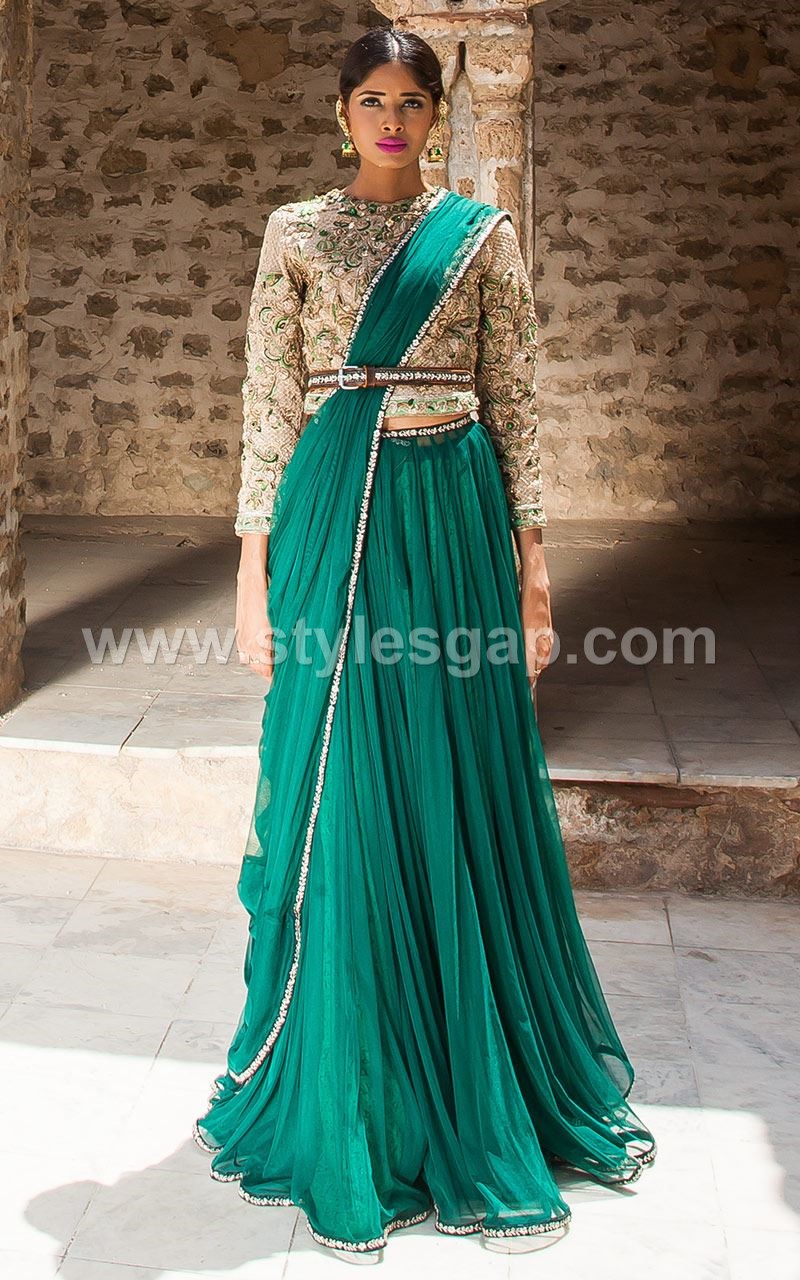 LEHENGA CHOLI WITH WAIST BELT:
The belts with lehenga cholis are so popular these days, and it has all the reasons to be. Delicate chain waist belts in golden and silver enhance the outlook of your lehenga. The dupatta is tied to the jewellery strap. Therefore, it looks even more pretty adding up more volume to the bottom of the dress.
PAKISTANI WAIST BELT GOWNS:
One word that comes to mind when you look at gowns with a waist straps is exquisite. It portrays sheer elegance when you wear a plain silk belt over the embellished or netted gown. The middle strap is there to complement the fine fall of the dress, shaping it according to the curves of your body. Thin, delicate belts can also be used if you like them more.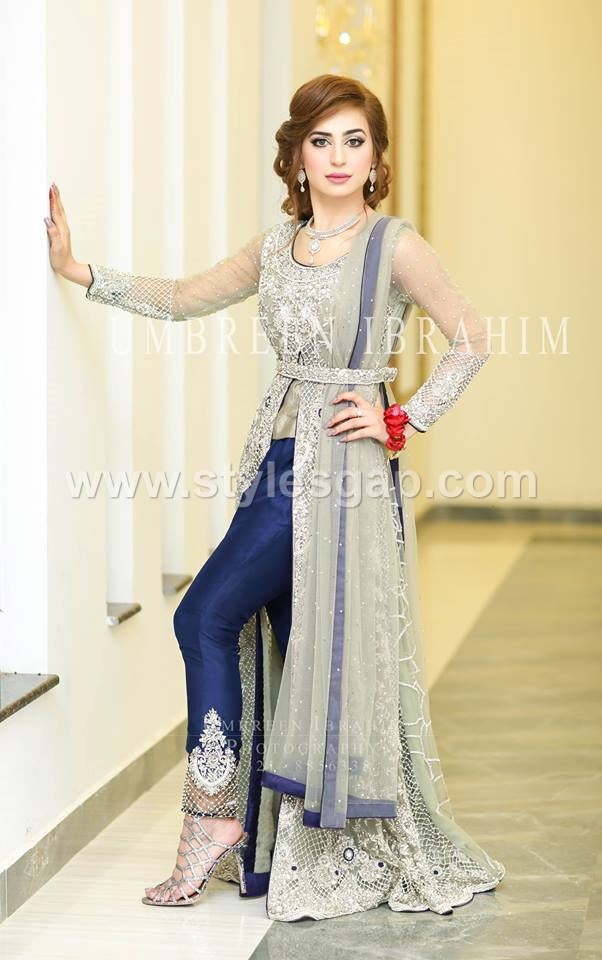 WEDDING BRIDAL DRESSES WITH FANCY WAIST BELTS:
Bridal dresses sure demand a middle strap around its belted area. Therefore adding a fascinating embellished belt or any other of your choice will simply add up to its beauty of it. You can either carry it around the bridal dress or even around the upper you wear over it. In both cases, the dress looks amazingly charming.
WAIST BELT SHIRTS & TUNICS DESIGNS:
A good tuni shirt can be turned into great with a strap in the middle. These fancy middle belts carry somewhat more of a chic style touch. Broad belts in leather, metal and chains are most preferred for the tunics.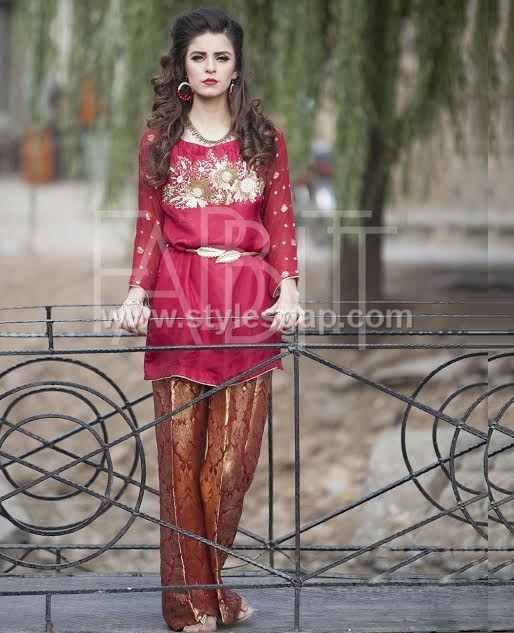 WAIST BELT PEPLUM TOPS & SHORT FROCKS:
Here we are sharing the latest designs of waist belted peplums.  Nowadays peplums are much loved and trending everywhere. The embellished middle belts on short peplum tops look so chic. Have a look at the latest collection just posted below.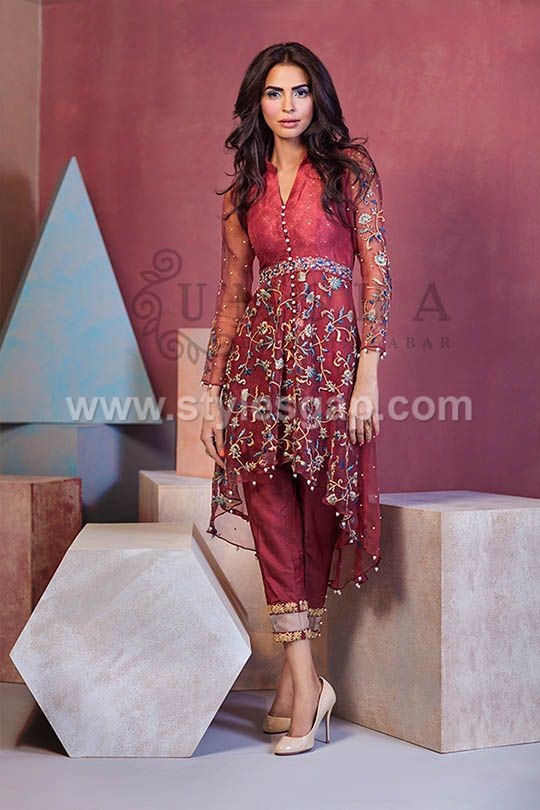 See More As:
Comments
comments