Black is the color of grace and elegance, it depicts the depth within and carries that bold impact that makes it a "wunna have" for everyone. No wardrobe is complete without even a single dress in black in it. It gets more in demand when its winter outside, people prefer to wear blackcolor more often than any other color. Therefore designers keep this preference in mind and create a complete range of black color combination dresses in variety of styles and designs. It suits all in any form available, though it be a frock, gown, maxi, shirts and oh yes! It looks most fascinating when used in eastern wear sarees. No color can compare the classy look that this color gives.
Pakistani & Asian Black Color Dresses Combination Latest Designs 2022-2023
Here are the range of exquisite designs in latest black's color dresses collection, so that you can enjoy wearing it in any type of occasion or event.
BLACK GOWNS:
Gowns in black are must to try, they have such an appealing outlook that no girl can refrain herself from carrying these. For weddings or evening parties, blackish gowns are the perfect option with fancy yet decent embellishments over it. These gowns are mostly designed using chiffon, silk or velvet stuff with simple cuts and designs. Gowns are made with no or half sleeves. It is kept in shape and in perfect full length.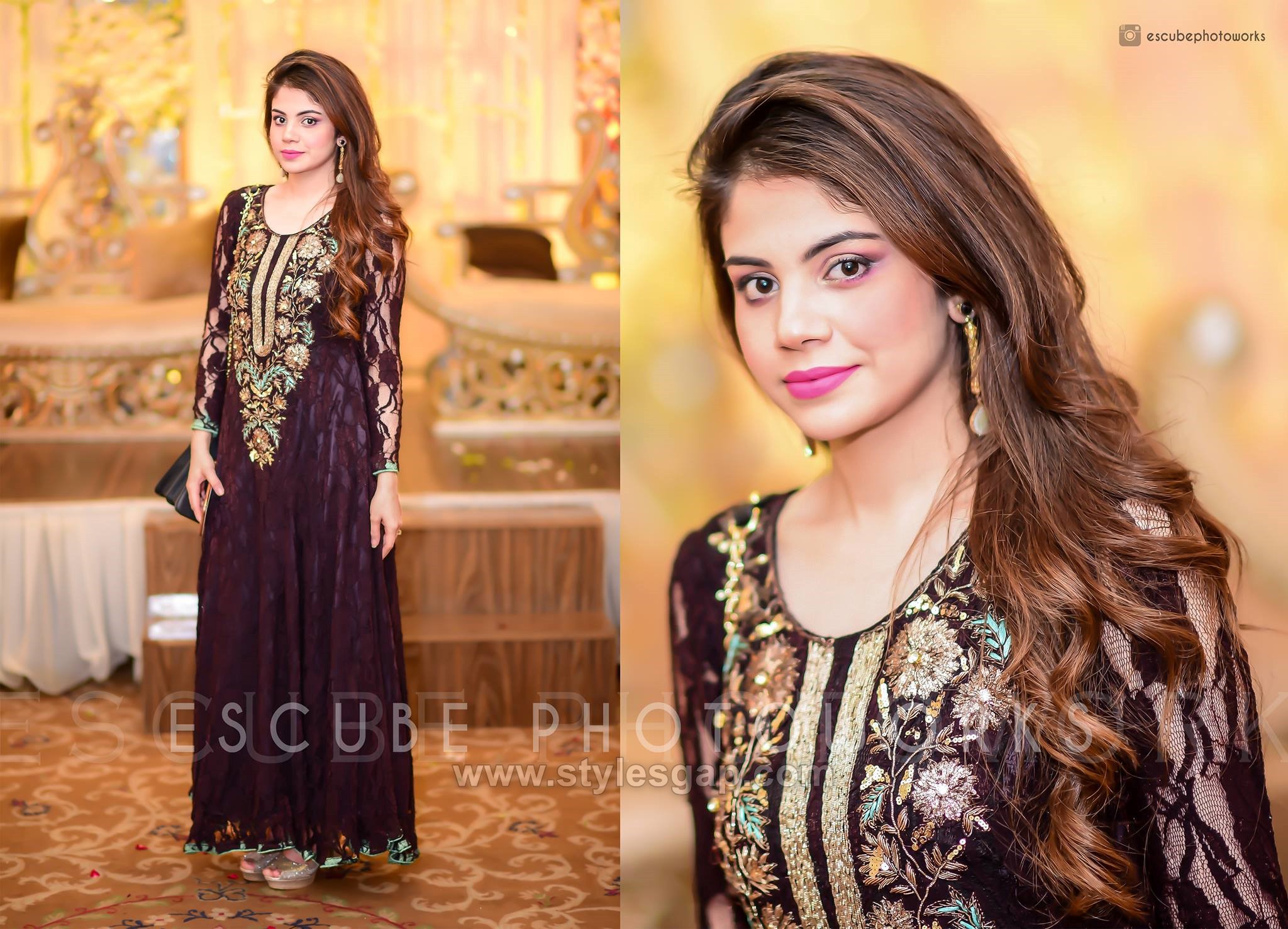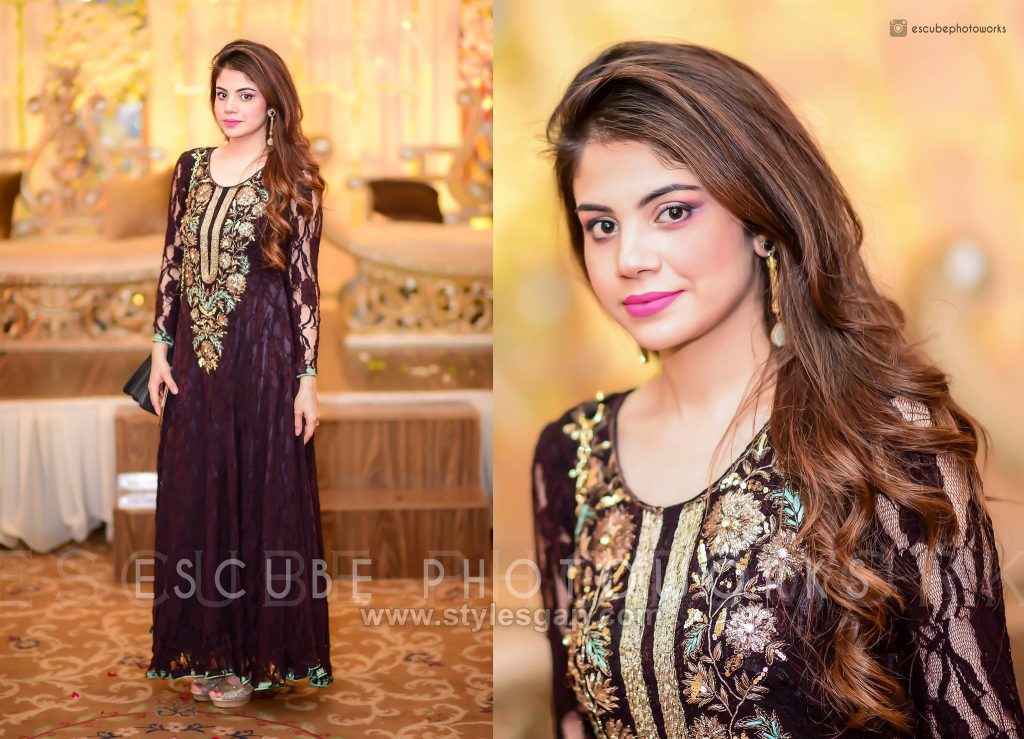 BLACK FROCKS & PESHWAS:
For eastern weddings and events, frock are an excellent option. Black color contrast frock combined with different scheme colors are also made with heavy or light embellishments over the upper portion of the frocks. The lower flared part of the frocks are mostly designed in chiffon with layers of fabrics inside to add volume to the frock. Embellishments are confined to the upper portion over the belt. These embellishments can be crafted in a range of patterns, as shown down below.
Peshwas:
Short Peplum Frocks:
BLACK MAXIS:
Maxis are that perfect apparel that you can wear to any party or wedding celebration. Maxis have somewhat more western outlook yet it can be made into eastern one with the fusion of embellishments used over it. Flared maxis, tailed maxis, wrap style, crinkle maxi or pleated maxis all gets more defined when designed in black. Here we have sorted out the best of the latest blackish maxi designs for you which might make you skip your breath for a while.
BLACK SHIRTS:
There are ranges of shirts available in black. It is easier to classify under short, long, double shirts. Latest collections by eminent designers revealed that Pakistani black color combination dresses are most loved, whether its medium length shirts or kurtas, double shirts or tunics, this color looks great in every possible way. You definitely be wondering how! Let's have a look yourself.
BLACK SAREES:
Sarees In black has the most alluring outlook. These are either kept completely in this color with little or no embellishments at all or kept in combination with other colors of choice including faun or beige. Special emphasis in black-sarees is given to the blouses which greatly adds to the beauty of the saree. Adornments in gold, ivory and silver complement the elegance of the dress.
SLIT GOWNS:
Slit gowns are very much famous now a days. They give a simple yet decent look. Mostly slit gowns are simple in style with less embroidery. You can pair them with unique dupattas and big earrings.
LEHENGAS/ SKIRTS:
Lehengas are widely seen in blackish color contrasts. With delicate embroideries, adornments and embellishments. Like lehenga choli, lehenga skirt, peplum lehenga, lehenga sari, etc. Designer Ali Xeeshan, Nomi Ansari have many black lehenga designs.
BLACK SHAWL STYLING:
In winter season it a major trend of wearing long shawls. Whether they are of velvet, banarsi, silk, organza, palachi, etc. You can style a heavy embroidered black shawl with a simple suit for winter weddings. Carry a plain pishwas, frocks, maxis with heavy dupattas for evening parties or weddings.
SIMPLE PLAIN BLACK DRESSES:
A simple plain blackish dress can do the wonder if you carry it well. Yes! beauty lies in the simplicity. Just stitch it right and according the latest trend. Match a pretty statement or traditional jewelry. Wore your favorite heels or khussa. And a good makeup!
HEAVY EMBROIDERED:
The heavy embroidered blackish dresses look so regal. For a simple party wear it will be a full sequin embroidery with stones. For wedding wear the outfits are adorned with dabka, kora, zari, tila work, etc. The heavy embellished dresses are best for formal functions and weddings. Here we are posting some of the designs for you!
URBAN/ WESTERN STYLE:
In west we have seen black color ruling the fashion world. From the celebrity award shows to the met galas, famous celebrities are seen rocking the black outfits. Angelina Julie with a great blackish gown is loved by the audience. Here we are posting some of the Pakistani Western Inspired Dresses. Hope you will love the designs.
Image Source: Ali Ahson, Studio Umarish, Mahas Photography & Pinterest
See More As:
Comments
comments