As Eid-ul-Azha is coming just ahead and winter is approaching nearer, & for sure all of you are so damn busy in preparations of sacrifices but most of all the dresses especially women. Selecting an appropriate festive dress keeping in mind the season and occasion is one of the great tasks that most people can't able to do. Most have decided & most are worried. But what's the need of worrying when we provide you with the best of choices from your favourite brands. If clothing is the thing bothering you so much then don't over think. All you've got to do is to connect your internet and see these mind blowing collections by various top known brands. Today we are posting the Latest Eid ul Azha Women Dresses Collections 2020 by Famous Pakistani Brands.
Latest Eid ul Azha Women Dresses Collections 2020-21 Pakistani Brands
As we know, Eid is just a few weeks far. We are going to share the best, and Latest Eid ul Azha Women Dresses Collections. That will contain the beautiful festive suits for festive and wedding season.
Asim Jofa:

Where the name needs no introduction, Asim Jofa is fascinating us with the most amazing varieties of clothes from years & is the most demanding designer for women clothes. Asim Jofa is aimed at offering with women clothing only. The brand has designed superb styling versions for women to wear on this Eid-ul-Azha. The collection is filled with each dress unique and elegant on its own. Unstitched three piece suits have been put in the collection with long shirts, a pair of trousers and salwar with dupattas. Shirts were having embroidered fronts & printed backs & 2.5 meters Asim Jofa silk fabric dupatta. This is due to the unique & traditional stuff by AJ that almost all collections launched yet are so much liked & loved by fashion lovers. Another best thing is that these dresses are not expensive and are easily purchasable. High standard quality designing, good use of fabric and creativity are the fundamentals which make their collections eye catching for others.
Charizma:
Charizma a very well known fashion brand which offers the latest dress collection for women.The brand keeps us updated on every occasion by the time by providing the latest designed unique dresses. Freshly it is offering Charizma latest Stunning eid collection for Women. This collection has luxurious dresses and beautiful as well consisting of long shirts, dresses in churi pajamas, salwars and pants. Mostly colours used by Charizma this eid are red, green, blue and other slightly bright colours which are ready to give you a very fresh and stunning look.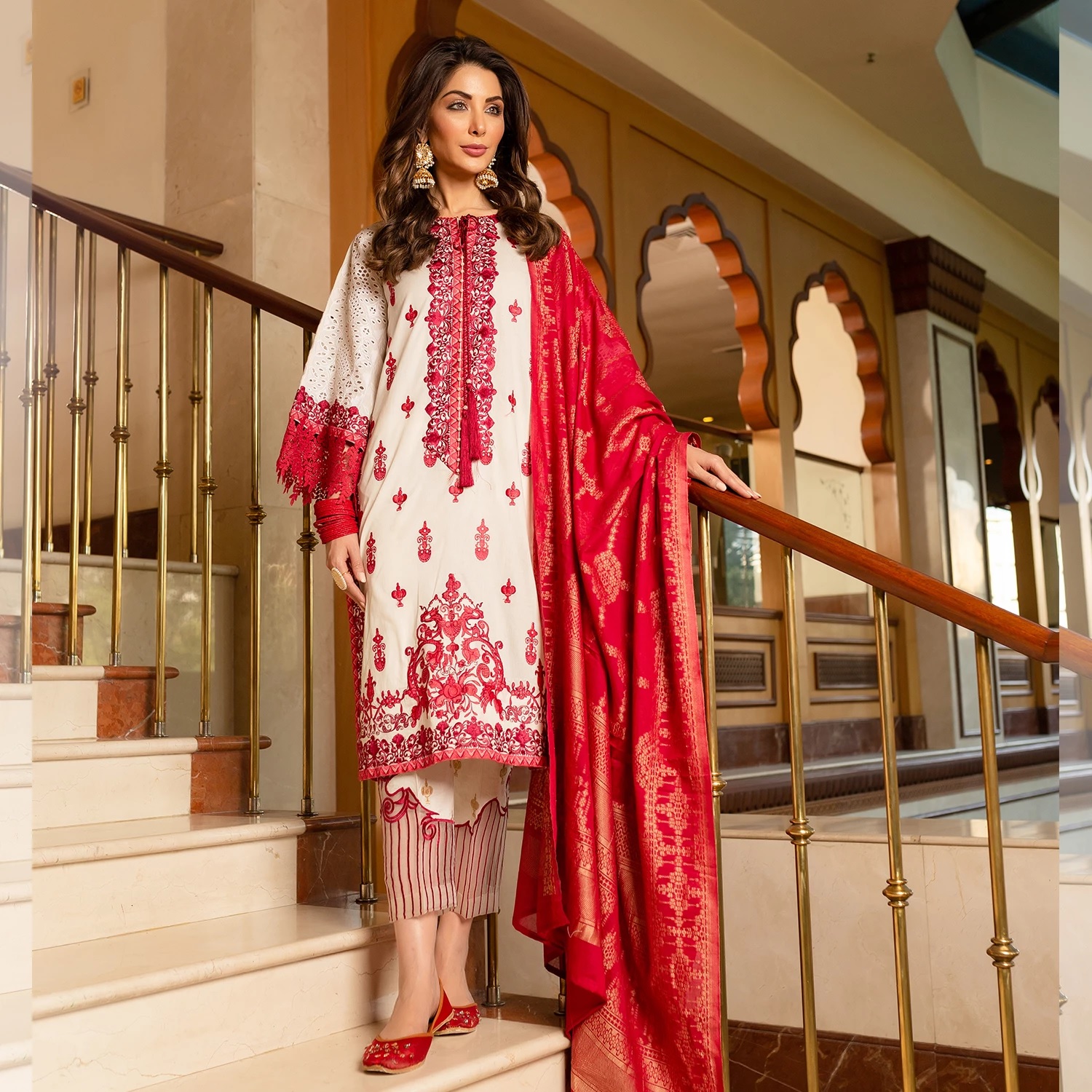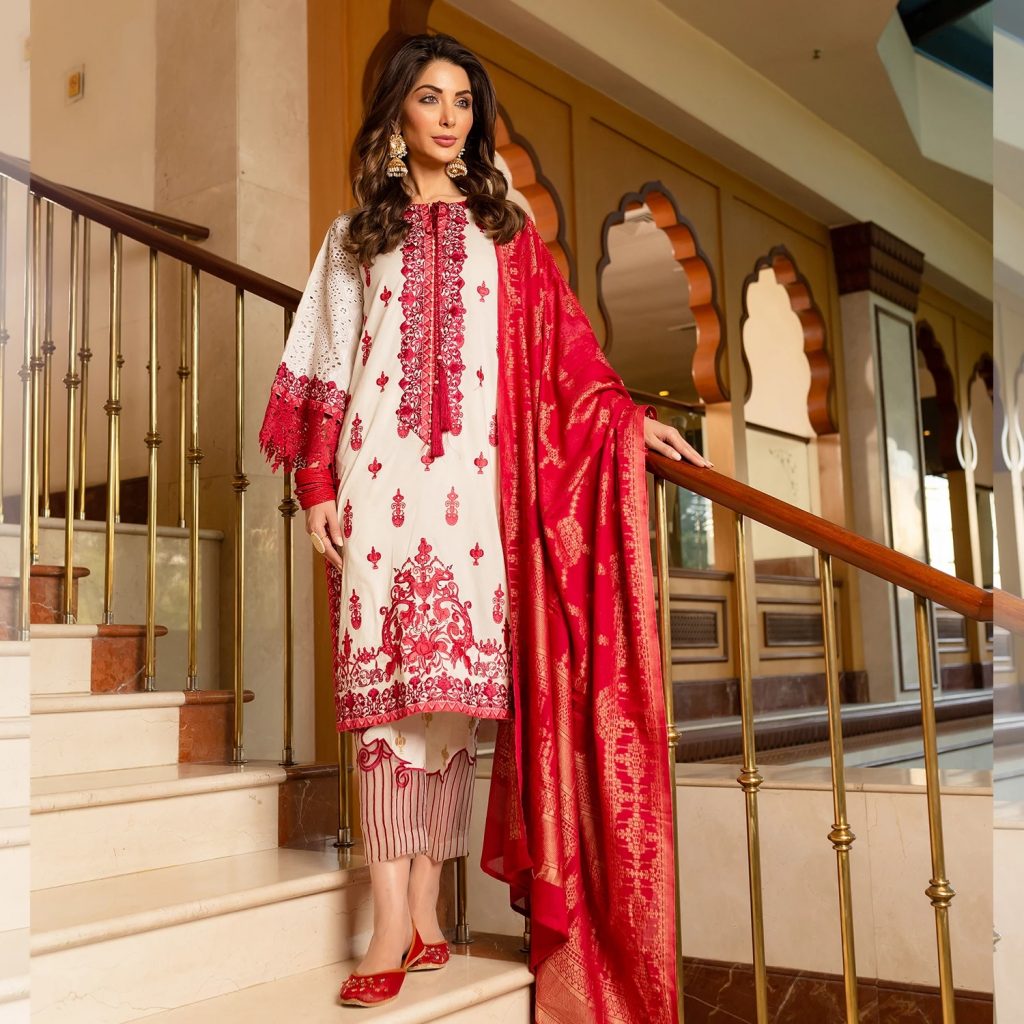 Taana Baana:
             Where other brands are offering latest collections by the time Taana Baana is also the one which is displaying varieties of every season. The elegant and beautiful dresses are being designed by Taana Baana not only for young girls but the ladies of all ages varying with colours and designs. This Eid, this women fabric store has launched the collection where the dresses will catch smart long shirts accompanied with churidar pajamas; one can also wear these shirts with jeans. The dresses are given the seam over the use of lace and pippins giving the amazing touch to the entire collection. Here we present some of the design by Taana Baana Latest Collection.
Elan:
         Elan needs no introduction as it is from one of the most famous brands which do not require any presentation. Being always known for the superior quality stuff and designs, Elan is now presenting an awesome collection for Eid too terming as Elan Fancy Silk and Chiffon Winter Eid Dresses for Women. While we see that the brand has beautifully managed to give luxurious clothing the whole summer, it is giving extraordinary collection for this eid like every year. The shirts are mostly printed and trendy, by wearing you can look stylish as well casual.The fundamental product offering by ELAN for this eid are cool wear, formal and party wear as well.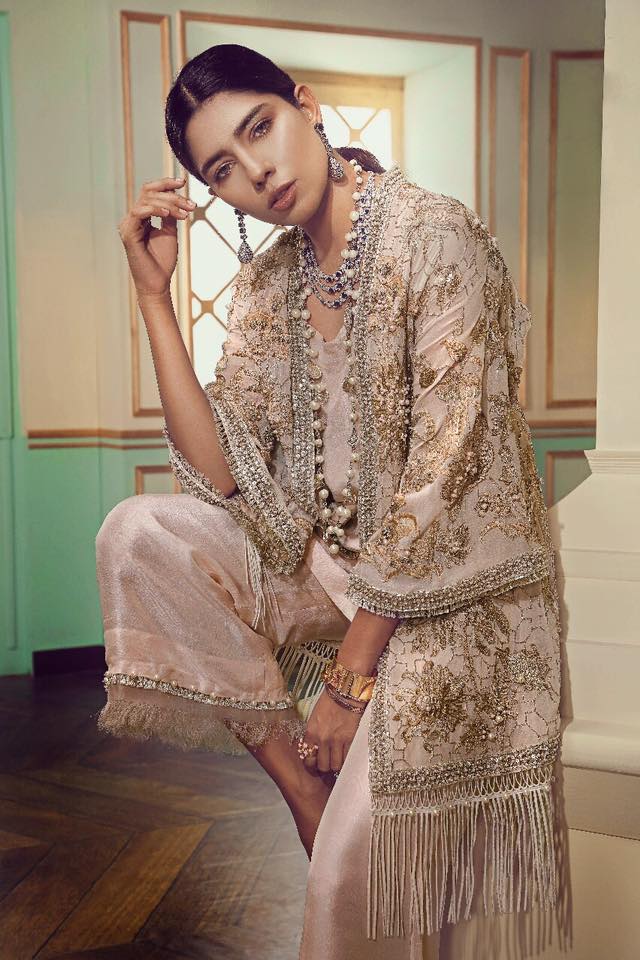 Hope so you have loved viewing the Latest Eid ul Azha Women Dresses Collections by famous Pakistani brands. Keep visiting us for more.
Check out these as:
Comments
comments