Today's article is all about unveiling the fabulous and fantastic line of winter suits and dresses for men and women. Chenab group of industries famous for their fashion brands has now launched their winter collection at CHENONE. This assortment is going to blow your mind with its beautiful stylish, embroidered and unique variety of apparels. Chenone again stepped out in the market to bring new and refreshing fashion trends for all. The series of unstitched fabrics with its varying shades and colors are going to hit the minds of its customers. The collection contains casual wear to formal wears and semi-formal wears. Grab yourself a warm, cozy range of collections for any upcoming winter event, and immerse yourself in the depths of exotic and beautiful colors. The quality of the fabrics is long lasting, reliable and perfectly suitable for winters. Whether you like orange or yellow, pink or red or even black or navy, you can find them all under one roof, the chenone's outlet. Here we are sharing the Chenone Men Women Latest Winter Dresses Collection 2019-20
The wide range of attires includes tops tunics, trousers, and pants, denim khakis with casual shirts and T-shirts and Digital printed T-shirts. Youthful, lovely designs inspire the young generation too. This latest collection is full of diversity in its style, not only in national markets but also in international markets.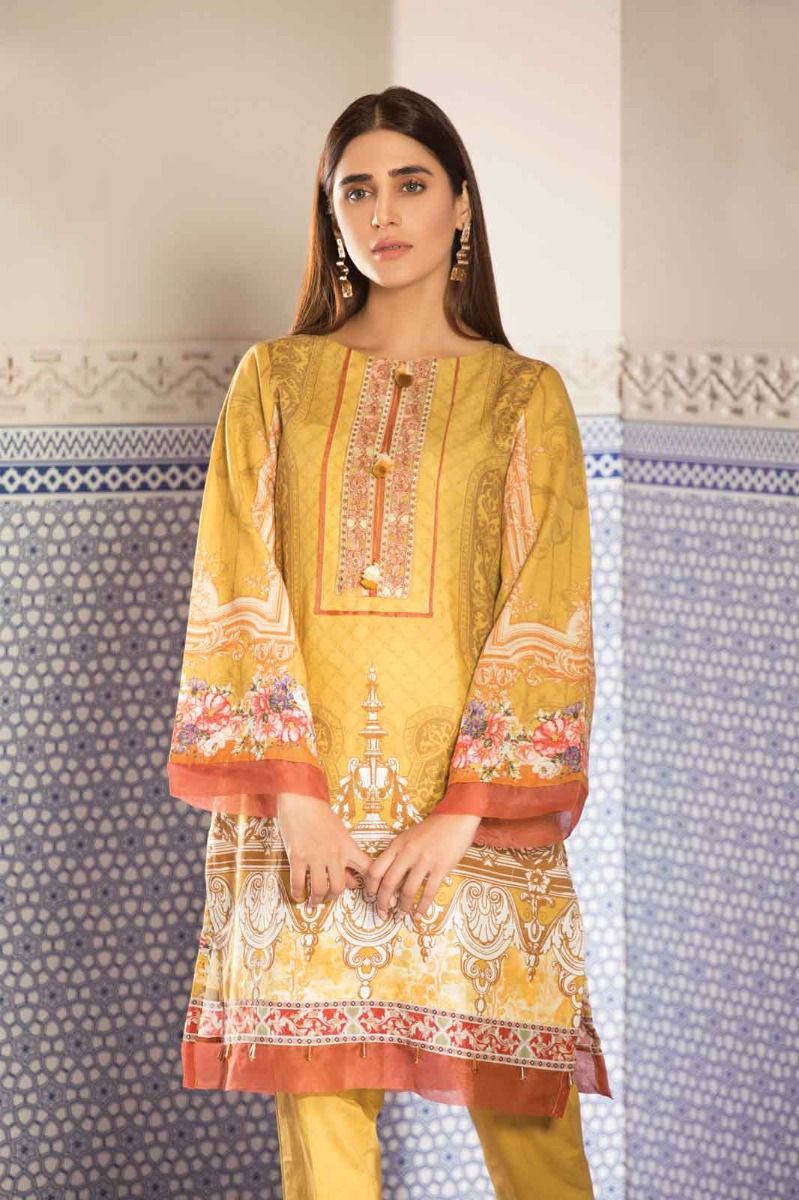 Chenone Men Women Latest Winter Dresses Collection 2019-2020
The Formal wear collection by Chenone is exclusively designed and launched for girls and boys. The whole assortment full of stylish and fabulous dresses. Since 1997, Chenone has made its name a trademark of style and glamor. The range of these fashionable dresses have a nice trendy appeal and a unique traditional touch, these include small and medium length shirts with churidar and tights. Jeans, shirts, jackets, trousers, sweater, wests and kurtas are all there for men. The line of formal dresses is somewhat the best option for your dinner parties or a day out with friends.
The range of western dresses is the ultimate compilation of stylish attires for customers. The new modish line of dresses is available at all the outlets ranging in colors, patterns, designs and fabric materials. Chenone has now its outlets working in various cities of Pakistan. The brand managed to establish trendy and funky outlooks with its range of western dresses for boys & girls including shirts and sweaters. All of its outfits contains unique and catchy outlook and seems fashionable for all the skin tones.
Pareesa by ChenOne Winter Collection for Women 2019-2020
The well-known fashion hub Chenone has "Pareesa" as its sub-label and subsidiary fabric brand exclusively for women. This brand has been in the business of manufacturing garment goods for some years, and the industry's central setup is based in Faisalabad Pakistan. After the success of many launches, this year Pareesa has now launched its latest dress series for winters. It has not only made its mark nationally but also internationally. Large sets of orders are dispatched each day to export to various countries.
The Three pieces colorful and amazing unstitched and stitched fabrics having warm and nice shawls has hit the market. The prints are no doubt uniquely designed, making this assortment a huge hit of the season. Now all you have to do is to choose great shades of contrast with beautiful floral prints to look more alluring and elegant throughout the season.
See More As:
Comments
comments