Khas always comes up with exciting new opulent and effeminate lawn collections every year, what takes more of our breaths away are the several volumes the brand offers round the year.  Khas is a multi-dimensional identity which has taken over the textile industry of Pakistan through its range of clothing and household products. A brand with international recognition always keeps its repute with fine quality and creative designs, and that's what the Khas has excelled in, particularly the womenswear. The quintessential designs with unique palettes and appealing prints have made the brand reside into the hearts of many women in the country. Here's again we are going to discuss the newest collection of khas lawn dresses volume 5.
Coming to the latest volume 5 of the Khas Lawn collection 2019, we have some exciting details to share with you all. The first thing about this collection is that it is cost-friendly since the brand has introduced a 35 percent sale on of the items on this collection. In this "take all you can get" sale you will be able to buy a fine suit in just Rs 1520, and then the range goes to three thousand rupees for the finest pieces. Isn't it amazing? Now you can get to wear a fine brand without any extra burden on your pocket.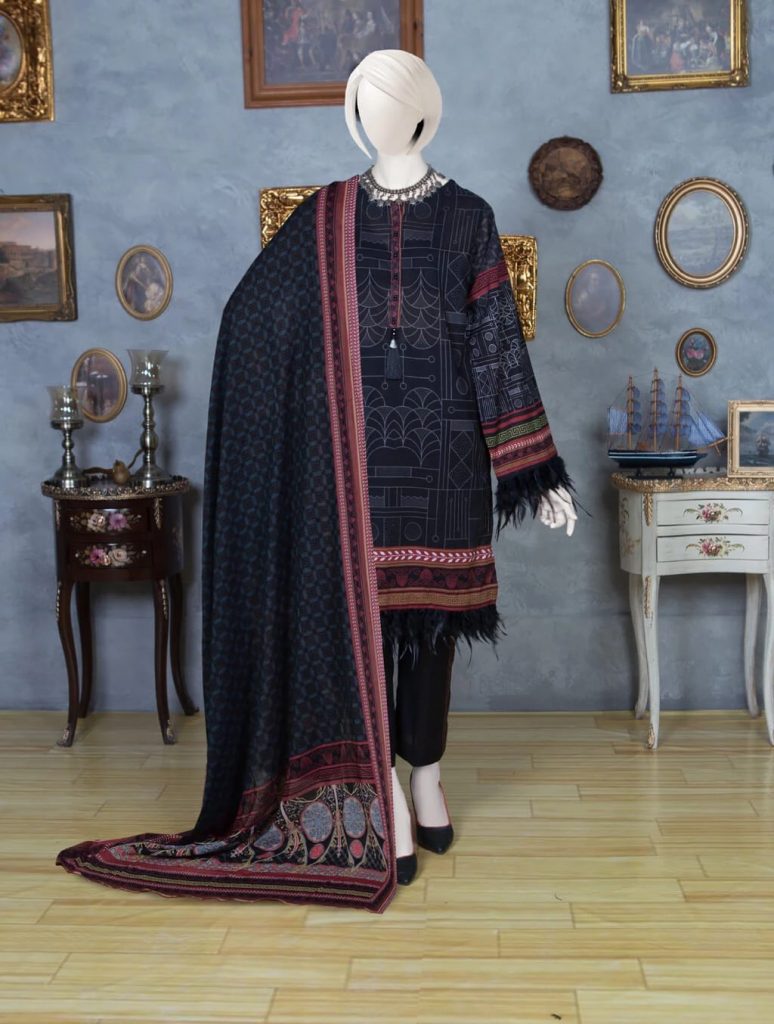 Moving on from the budget-friendliness of this collection, let's talk some appealing features of the collection. Great sense of artistry has been into the making of this collection, and its wide colors and variety of prints with unique patterns, all support that argument. Each piece is unique in its design and theme, so one cannot really draw a parallel between them, but since there are three prices categories, we shall discuss the pieces accordingly, and we will highlight what makes each range different and worthy of buying.
Printed Lawn Suits:
If you are looking for something casual to carry in your daily routine or to your workplace then this collection is all that you need. It's basic, simple and elegant for everyday use. The ranging set of colors from mystic mellow shades to bold black and teal are there to set your mood. Turkish Eve, Mughlai, Cheery Noir, Emerald vibes, Roman Garden, classic grey and paisley fusion are the amazing variants of this collection, and their names say much about their diverse prints. Each suite comes with a printed lawn shirt – 3.25 meters, printed lawn dupatta – 2.25 meters and a dyed trouser – 2.25 meters, available in Rs 1520 only.
Lawn Suits with Printed Sleeves and Back:
Then comes these slightly upgraded pieces which carry all the features of the plus they come up with an embroidered front shirt and differently printed sleeves and back. This style of printing makes these suits a little more formal and good to carry to markets or random hangouts. Each of these suites comes with embroidered Lawn Front- 1.25 meters, printed back & sleeves – 2.0 meters, printed lawn dupatta – 2.50 meters, and a dyed Trouser – 2.50 meters. All these are available in the much affordable range of Rs 2015. Dynasty, Slate Mount, Gardenia, Smooky bloom, Framic are few of the amazingly refreshing pieces out of this collection.
Lawn Suits with Lace and Motifs:
These suits carry some added features which add more appeal and grace to them. In this variety, you shall find an embroidered front of 1.25 meters, printed back and sleeves of 2 meters, printed bember dupatta of 2.5 meters, dyed trouser of 2.5 meters, embroidered lace and embroidered motif. Well, that sounds more exciting when you look at the price tag of these suits as all of this is available in an extremely appealing price of Rs 3309. DayDream, Choral Mist, Achromatic, and Serenity are some of the brilliantly designed pieces of this collection.
See More As:
Comments
comments