The umbrella style dresses is the one of most popular trend which is worn by the women in Eastern countries like India, Pakistan, Bangladesh and much more. Frocks have many varieties and shapes and they are divided into different types according to their stitching styles and patterns. According to the current cultures and traditions of a country or area, their fashion varies to an area to area, like in Indian culture, it is a big trend to wear Anarkali frocks and Churidar Suits. In Pakistan, there is a trend of A-line, Airline, Umbrella Frocks, Pathani frocks, Angrakha style frock, kalli daar frocks, Gown style frocks, open and double Frocks, Salwar Kameez Dresses and much more. these dresses range from party simple salwar kameez dresses to Formal Fancy Embroidered Dresses For Weddings and Parties. Today I am going to share the Latest Asian Umbrella Style Dresses & Frocks collection.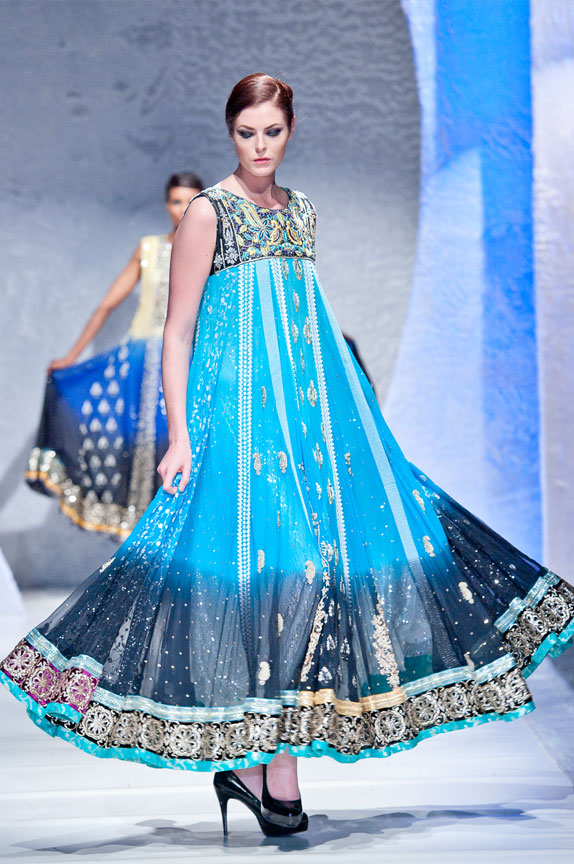 Most of our collection have Anarkali umbrella frocks, each has flexural and curve shape close to the waistline to hip. It has a fitted structure at the bust line and stitched in a very fine pattern. As mostly frocks are paired with churri daar pajama.You can also pair them with churidar pajama or tights.In this collection, all dresses are nourished with terrific light and heavy embroidery at neckline and bottom. Furthermore, the bottom part is decorated with different types of fancy laces and banarsi Patti.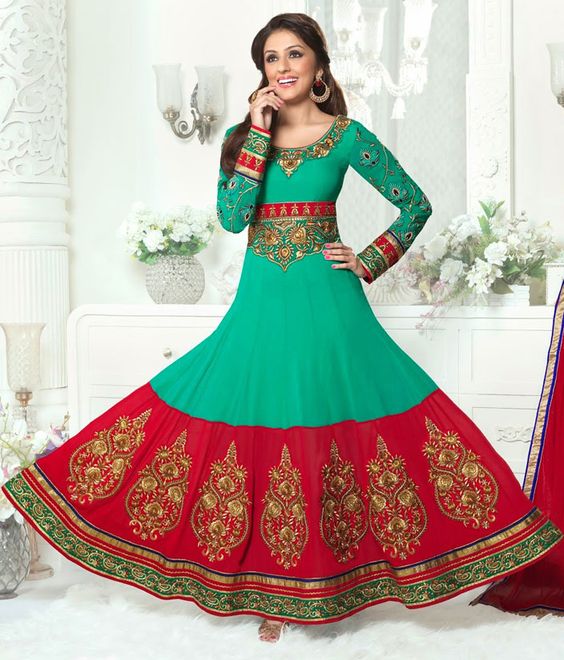 The (ghaira) Underlying bottom part is very wide and large and forms the umbrella like shape hence they are called Umbrella dresses. The color theme of these Umbrella Frocks are contrasted in light and dark colors like black, blue, yellow, green, orange, pink, brown, red, maroon, magenta, cyan,sea green, royal blue, purple, white, of white and other combinations of hues and shades to make them attractive and glowing.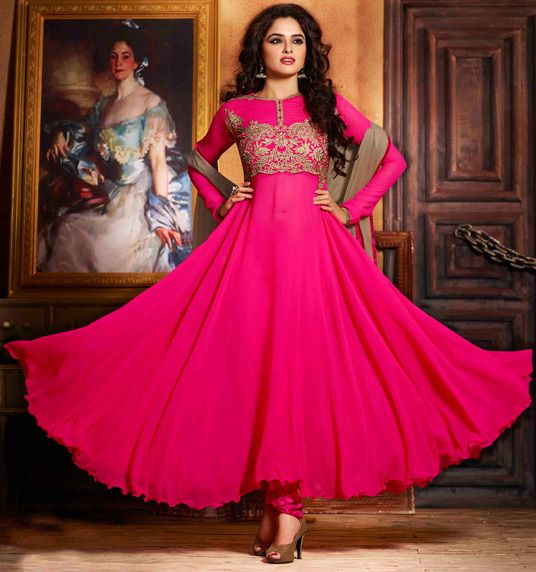 Latest Asian Umbrella Style Dresses & Frocks Designs Collection 2022-2023
India is really prominent for their several cultural and Traditional dresses like saree, salwar kameez, Anarkali dresses, Punjabi suits, churri daar suits and much more. Indian Designers are very famous throughout the world for designing the good quality ready made elegant dresses and accessing them online. The Most Popular Indian stores are Saheli Couture, Brides Galleria, and CBAZAAR. Saheli Couture and CBAZAAR are the top rated Indian Online selling stores, from which you can buy each type of dress.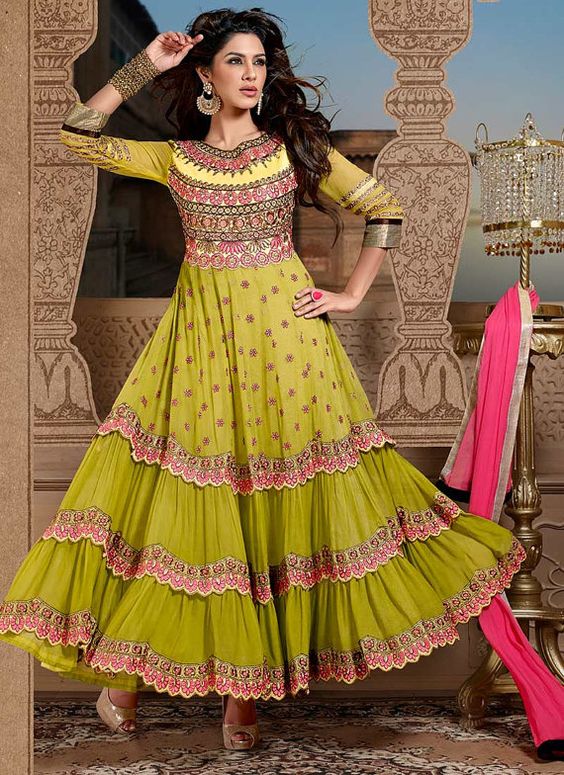 Each and every dress you find there will be as original and have exactly the same appearance that is viewed in the all mentioned pictures. Each dress is nourished with different adornments works. You can choose any of the dress type according to your personality and the event you are going to attend, and order them online. Due to the awesome unique designs, they are selling in the market like hot cakes.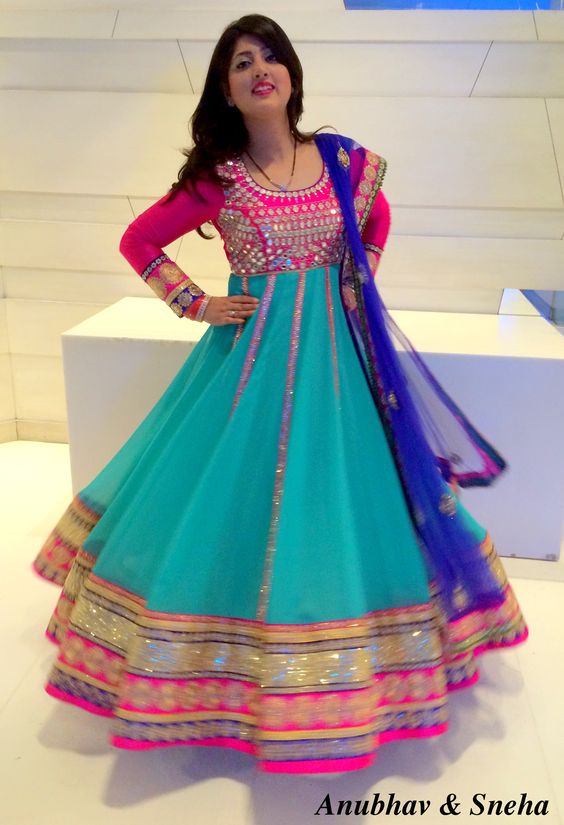 There are different types of umbrella style dresses like frocks, gowns, pishwas, etc. The length is chosen upon the need and trend. Short and long umbrella style dresses both are popular in fashion nowadays. We have gathered beautiful images of umbrella style dresses for you. I am sure you will like them. Below posted are the wonderful attires which you can perfectly wear for any event, while going for a party, a home gathering or attending a wedding ceremony. Ladies! Have a look on them and get inspired.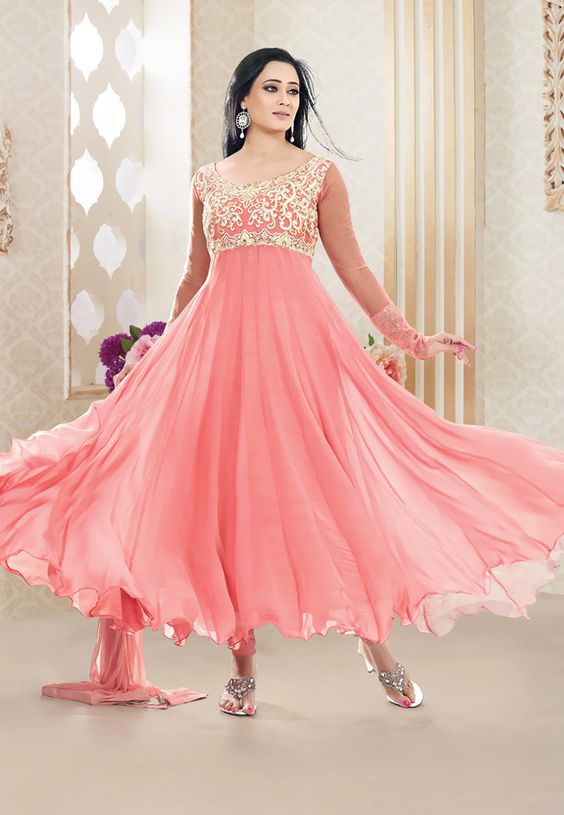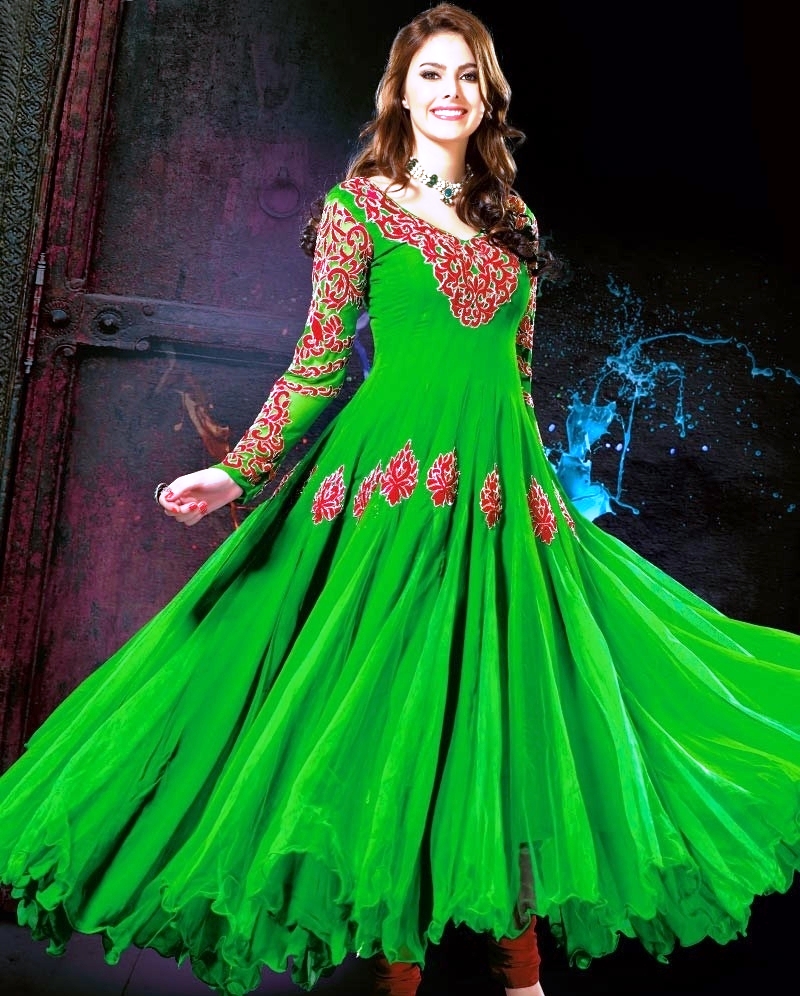 See More as:
Comments
comments