Hello ladies! Look the page you've landed at has a new season's treat for you, whispering 'it will be happier and more stylish year for you.' This treat is a clothing idea of one of the ethnic, historical Asian trend. A trend that was started from the Royal wearing of Mughals and is always been a style of India, Bengal, and Pakistan; the Angrakha Style, is what's one of the hottest style statement dress of 2022-23. Incredibly diverse dresses relating themselves to Asia have a different and unique cutting way that the neckline is traced slight deviated and there decorated with doori work of beads the line is extended till the bottom. The Angrakha styles have a number of varieties in their types and execution techniques and among those, What's In for this year, is put into light right here.
Fancy Bridal Wear Angrakha Style Bridal Dresses & Gowns Designs 2022-23
For the focus being centered on a latest stuff of this type; A huge variety and advancement in the designs and make of Angrkha clothing is seen in current fashion market. Designers of Pakistan and especially India have much of the attention paid on this dress domain. The fresh wears of this kind multiple the beauty and variation of the trend by providing us with the options to wear Angraka frocks, kurtis/tunics, gowns, and much more for every day's off-the-cuff walks as well as functional times. These outfits with amazing cuts, unique designs, absolute detailing, digital printing, and exotic embroidery complement the femininity with highlighted and modernized yet traditional grace. Let's explore the fiercest types, the alluring Angrakha-Style has got for us!
Angrakha Party Wear Dresses Anarkali Frocks & Salwar Kameez
One of the pure Mughlai trend took forward by Most of the Indian designers as an ethnic yet elegant and stylish semi-formal and formal wear is the Angrakha Anarkali frocks. In accordance with the fashion of 2022-23, these outfits usually have  an amazing flair of fall and wide ghera in both long and short length where the neckline style is is embroidered and is not straight but angled. The long and short frocks or shalwar kameez of this kind have exquisite embroidery on décolletage, front, back and sleeves along with heavy and wide patches on the cuffs and bottom of the dress. Paired with chiffon dupatta, and palazzo pants, jeans and especially with churidar pajamas, Angraka Anarkali frocks gave a divine, classy and unforgettable look to both young girls and grown up mature ladies. Even the little kiddies look gorgeous wearing this style. For your parties, functions, semi- formal events or to visit your friends and relatives Anarkali Angrkha frocks, salwar kameez are the best party wears to flaunt your feminine beauty in a delicate, traditional, and trendy way.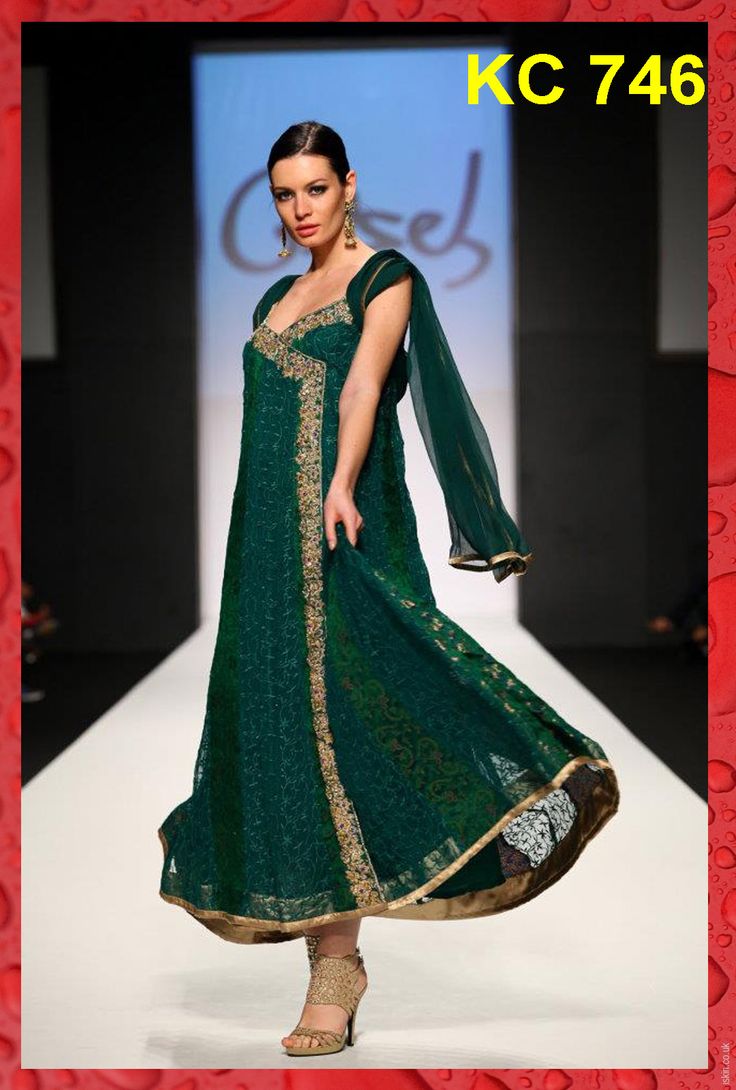 Angrakha Style Shirts & Casual Kurtas for Girls
Not only frocks shirts, kurtas and salwar kameez is one of the hot trends of this year's casual as well as formal dressing theme, length of these shirts are up to your choice. Making it short with Patiala salwar, medium with jeans and palazzo or long with pajama and palazzo pants would make you go trendy for your daily commitments as well as functional days. Angrakha kameez/shirt and kurtas for casual wear in Silk, linen, lawn crinkle, chiffon, Georgette fabric decorated with velvet and jamavar patches are going to make you up-to-minute stylized for 2022.
Latest Angrakha Wedding Wear Embroidered Gowns for Bridals
Even for weddings, as a bridal wear or for the attendants of the wedding; a variety of fancy and heavily embroidered Angrakha style gowns and frocks  are getting fame in the fashion market for the years 2022-23. Stone, Gota, Zari, and beads work on beautiful patterns of embroidery making borders of whole neckline and borders of gown's bottom and sleeves make these dresses worth spending. Alluring wide jamavar and velvet patches enhance the beauty. Designers are enhancing and experimenting with this trend every making the new variations of Angrkha design combining it with various cuts and designs. So girls! Get ready for the plenty of designs and dresses with an eye-catching make have been released in the market, and many more of them would be disclosed in this year. Grab your wedding of formal dress in the famous ethnic and delicate Angrakha style and stay stylish with the latest demands of trends!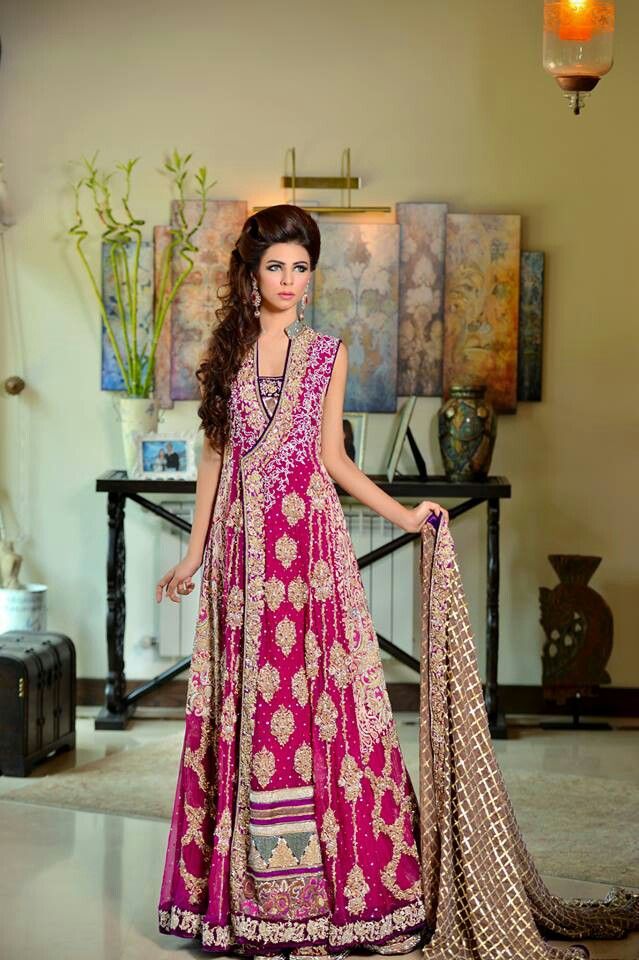 Trendy Angrakha Kurtis Dresses & Tunics Designs for Women
Hanging out with friends, going to any camping trip, hiking or  walking up for your work routine, Angrakha kurtis or tunics are going to make you cool, chic, classy and comfortable with a touch of ethnic fashion. Combined with a scarf of stole and western jeans trend these kurtis with light decorative stuff and vibrant colors are going to pour an energy and style to your soul. So now, the ethnic wear dipped into the modern way of style is coming your way!
Image Source: Dress Republic, Pinterest and Others.
See More As:
Comments
comments