Fashion has its unique form prevailing in the southeastern part of Asia especially in India and Pakistan. Our eccentric and distinctive culture is reflected in our various styles of dresses and customs or traditions existing in our society. When we carry our traditional apparels we are not just giving style but we carry our long forgotten customs that are the true assets of this region. Whether it's our sarees with long drapes or the lehenga's with heavy flares, they all simply add up the beauty and elegance of the Indian women. Ghagra/ lehenga choli is also considered as the important part of our eastern attires specifically for all the traditional wedding events in India and Pakistan. Here we are sharing the Indian Pakistani Ghagra/ Lehenga Choli Designs Collection.
Indian Pakistani Ghagra/ Lehenga Choli Designs Collection 2022-2023
Originated from the soils of India, Ghagra choli is now equally popular across many eastern countries. In fact, even plenty of western women, love to try it every once in a life on some particular occasion. Ghagra choli is preferred over many dresses as they give you a lovely appeal and alluring outlook with its smart and gorgeous cholis coupled with heavy ghagra. An extremely variant in its styles and forms ghagra cholis are available in various combinations of hues, cuts, and fabrics.
A great blouse complements the beauty of your Ghagra just as the great makeover, therefore the selection of the blouse is equally important and can be tacky to enhance the outlook of your ghagra choli dress. Here is a detailed insight of various forms and styles of its blouses. The colour combinations are very beautiful and appealing. Have a look on the Indian Pakistani Ghagra/ Lehenga Choli Designs Collection.
1. EMBROIDERED BLOUSES:
These blouses look fabulous with plain ghagra. Intricately embroidered either with cutwork or thread work around the neck of the blouse or over the sides of the sleeves gives your dress a peculiar spark. Motifs of floral embroidery spread over the entire fabric of the blouse are also seen in latest series of launched ghagra cholis.
2. PLAIN BLOUSES:
If you are opting for the heavily embroidered ghagra, then you need to keep your blouses simple and plain in soft yet decent hues. May have embellished laces around the neck, or the Daman will look even more glaring.
3. BLOUSES WITH JACKET:
As the jackets are invariably in trend these days as can be seen in a collection of several clothing lines, ghagra choli blouses also do carry the jacket style in them, these jackets are kept small with high necks or with Ban collars designed in net fabrics or chiffon.
4. LONG BLOUSES:
In Pakistan as most of the women don't like to wear short blouses, therefore, the trend of long blouses with ghagras are more in trend and are quite prevalent in the country. They look completely decent yet fabulous.
5. PRINTED BLOUSES:
For rather more casual and less formal occasions you can opt for the printed blouses in fantastic contrasting hues. As printed shirts give you the ease of carrying the dress with no substantial embellishment many women of upper ages like to carry them on special occasions.
6. OMBRE BLOUSES:
These blouses are one of a kind; they look ravishing and refreshing in all the beautiful funky shades of hues in every style and size.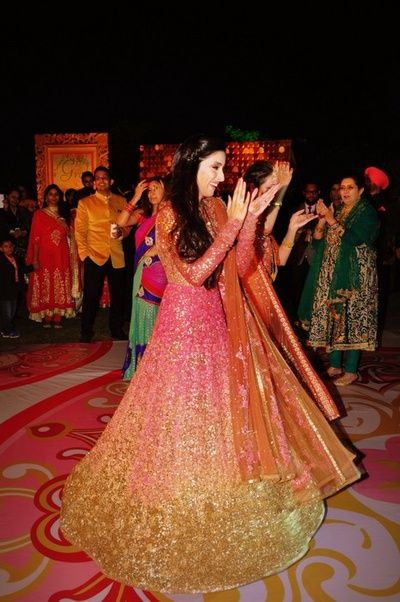 Pakistani Ghagra Choli Designs:
Here we have collected some of the best Ghagra Choli designs by the Pakistani designers and brands. Some of the pieces are custom made. They are perfect to wear at weddings, mehndi functions, barat, walima and other events. Mostly full blouse ghagras are preferred in Pakistan by the women.
Indian Ghagra Choli Designs:
Here we have collected some of the best India Ghagra Choli designs from different designers and labels. You can wear them at Dewali, Holi, Weddings, Mehndi functions and other rasams. I hope you will fall in love with each piece posted below.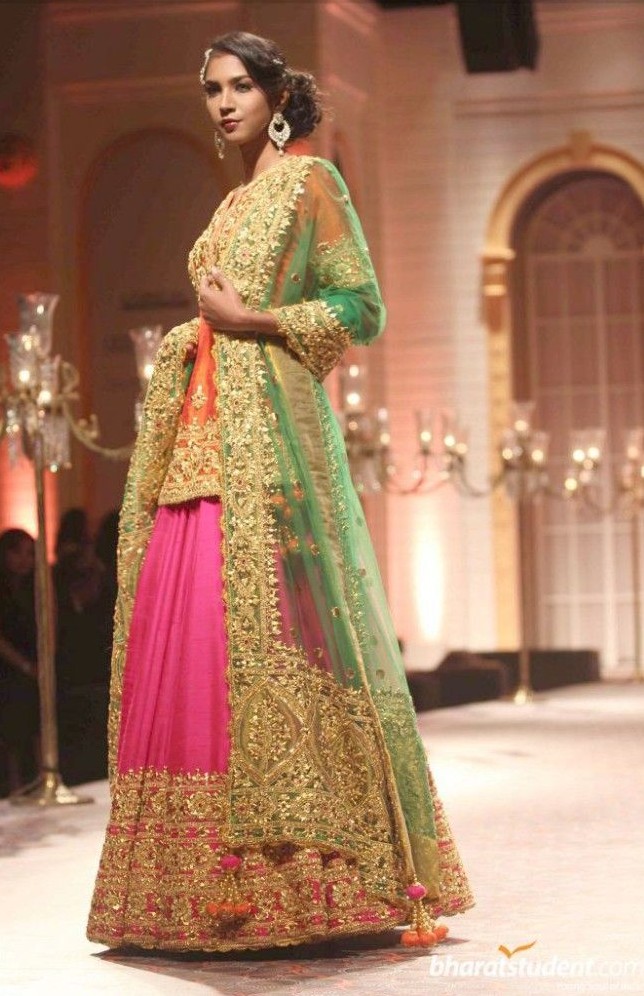 See More As:
Comments
comments