As cute as they look, peplum tops are the bliss of every fashion industry. Inspired from its western origin, peplum tops are fused with great new possibilities of designing in Pakistan. Latest Peplum tops are given new identity and name, in an eastern part of the world, here you can carry peplum style shirts with all range of bottoms, skirts, lehengas, trousers, pants and jeans etc. Embroideries moreover give an extra edge and beauty to these, which enhances the outlook of its pretty flares. Unlike frocks, peplums are million times smarter in looks yet demand perfect combinations of cuts and stitches, else it would ruin the entire piece of couture.
Peplum Tops Latest Designs & Styles 2022-2023 Designer Collection
With the sun of this New Year, the fashion industry here too will be flooded with distinctive new designs of peplum tops and even more appealing than the last year. All such trends are under the spotlight here, let's dive a little deeper into its latest fashion insight. Following are most popular trends of the peplums, which are going to be the hit of the season.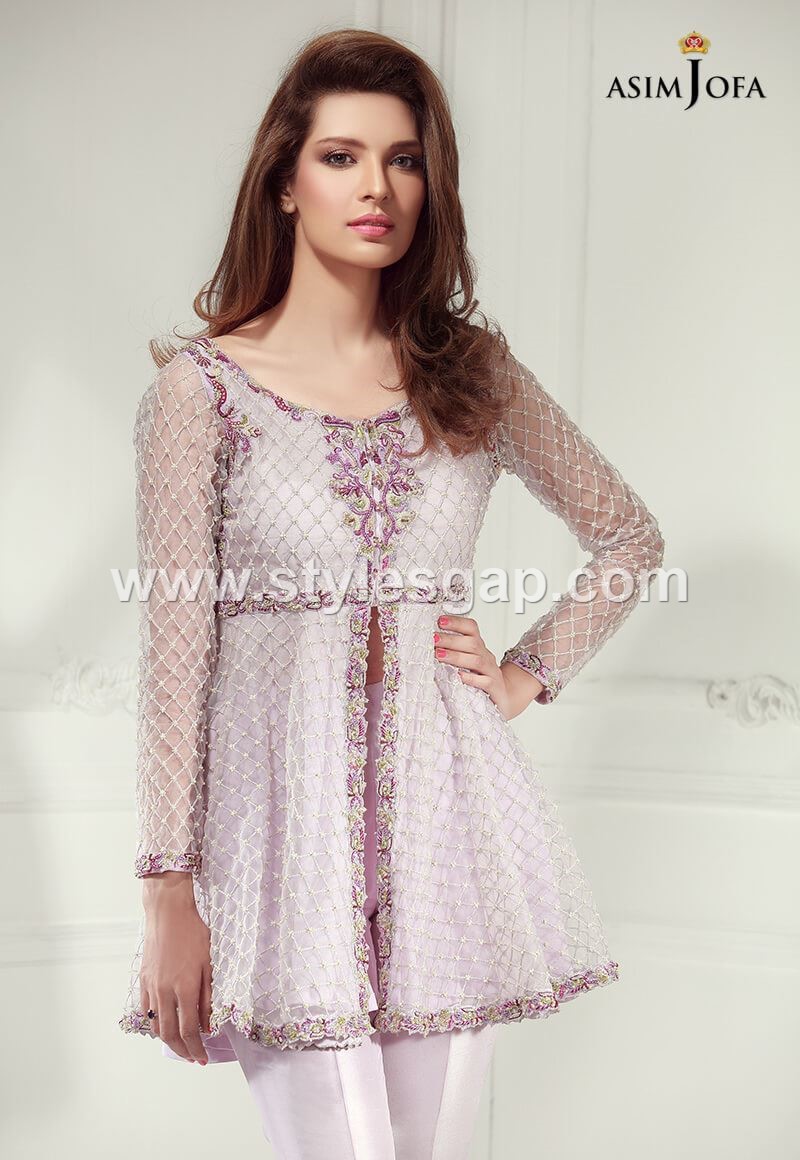 LATEST PEPLUM TOPS WITH BELL BOTTOMS:
Whether it be the latest Maria.B couture or collection by Zainab chottani or all the other eminent designers, peplum tops are specially designed with the perfectly complementing bell bottoms. Both are a bell in style, thus give you a combo. The formal version of such couture carries brightly embroidered peplums with plain silk bell bottoms. While if you looking for something more casual than border printed peplums with pretty white bell bottoms will do great.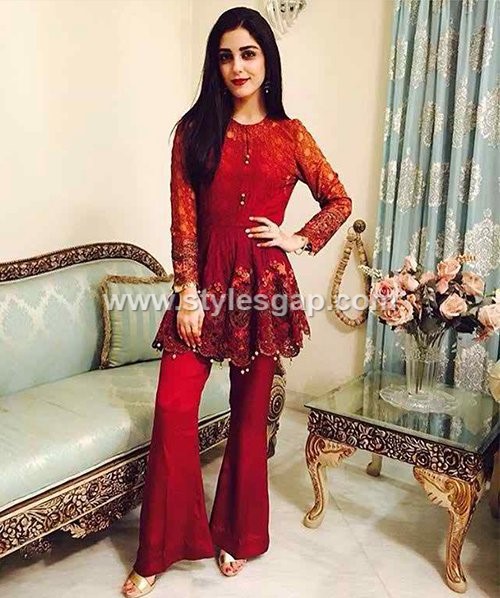 LATEST PEPLUM TOPS WITH TULIP PANTS:
Imagine, when you combine both the popular trends of the year, it will definitely lead you to nothing but a fine fashion masterpiece. Peplum tops with tulip pants are the nothing but sophistication in style. These tops beautifully designed using intricate thread work embroideries matching with the embellishments over the pants. Most peplums are coupled with plain with tulip pants, crafted with side white pearls matching to the embroidery work over the tops. The work on these tops covers the flares and the neckline.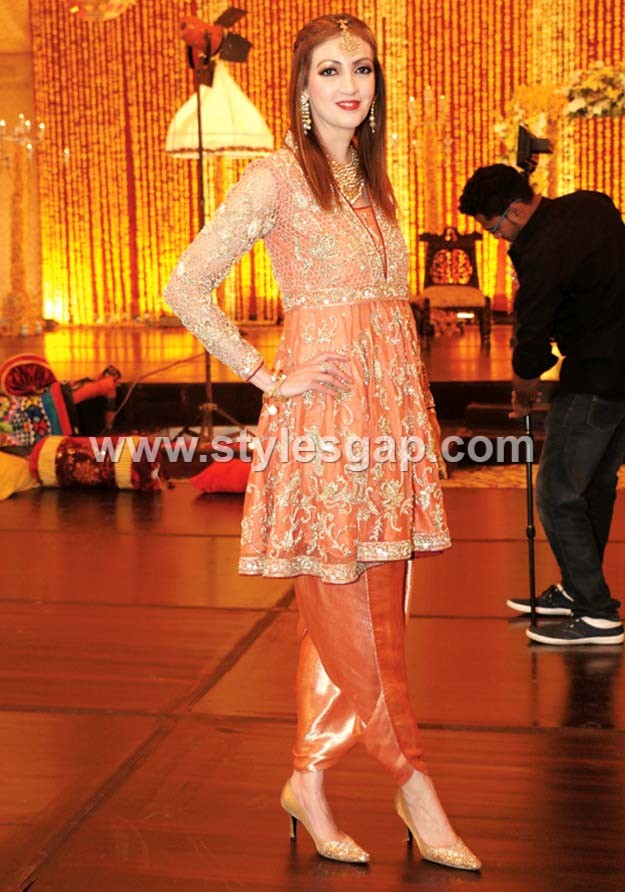 LATEST PEPLUM TOPS WITH SKIRTS AND LEHENGAS:
The latest of all the lehenga and skirts trends include pairing them with the pretty peplum top. Even all the recent bridal photo shoots of the famous clothing lines revealed how amazing peplums look with flared and full of volume skirts and lehengas. Plain monochromatic peplum frocks are the couple with the printed multihued skirts. These are given more alluring finish with the use of waist belts over.
LATEST PEPLUM TOPS WITH TROUSERS AND JEANS:
The ever loved casual styling using peplum frocks involves a wild range of colors and cuts. These tops are available in net, georgette, chiffon and silk. These dresses are designed in fresh appealing hues with very little or no embroidery at all. Belts or without belts, peplums with jeans and trousers looks gorgeous and adds the hint of modernity into it. For winters especially if you carry peplum top with half jeans jacket and pant, you will definitely win all the gazes and praises.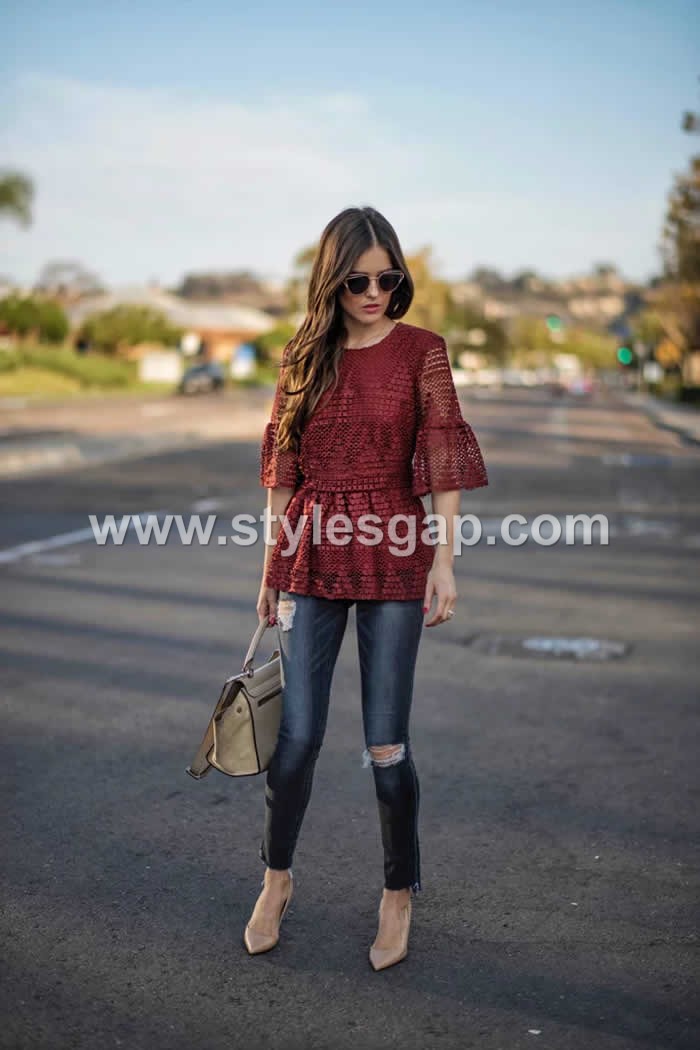 With Sharara pants:
The Sharara pants, shalwars, and trousers are very famous nowadays. They can be paired with short shirts, frocks, gowns, capes, etc. But the best match for them is peplum tops. They look so cute as well as chic to wear on weddings.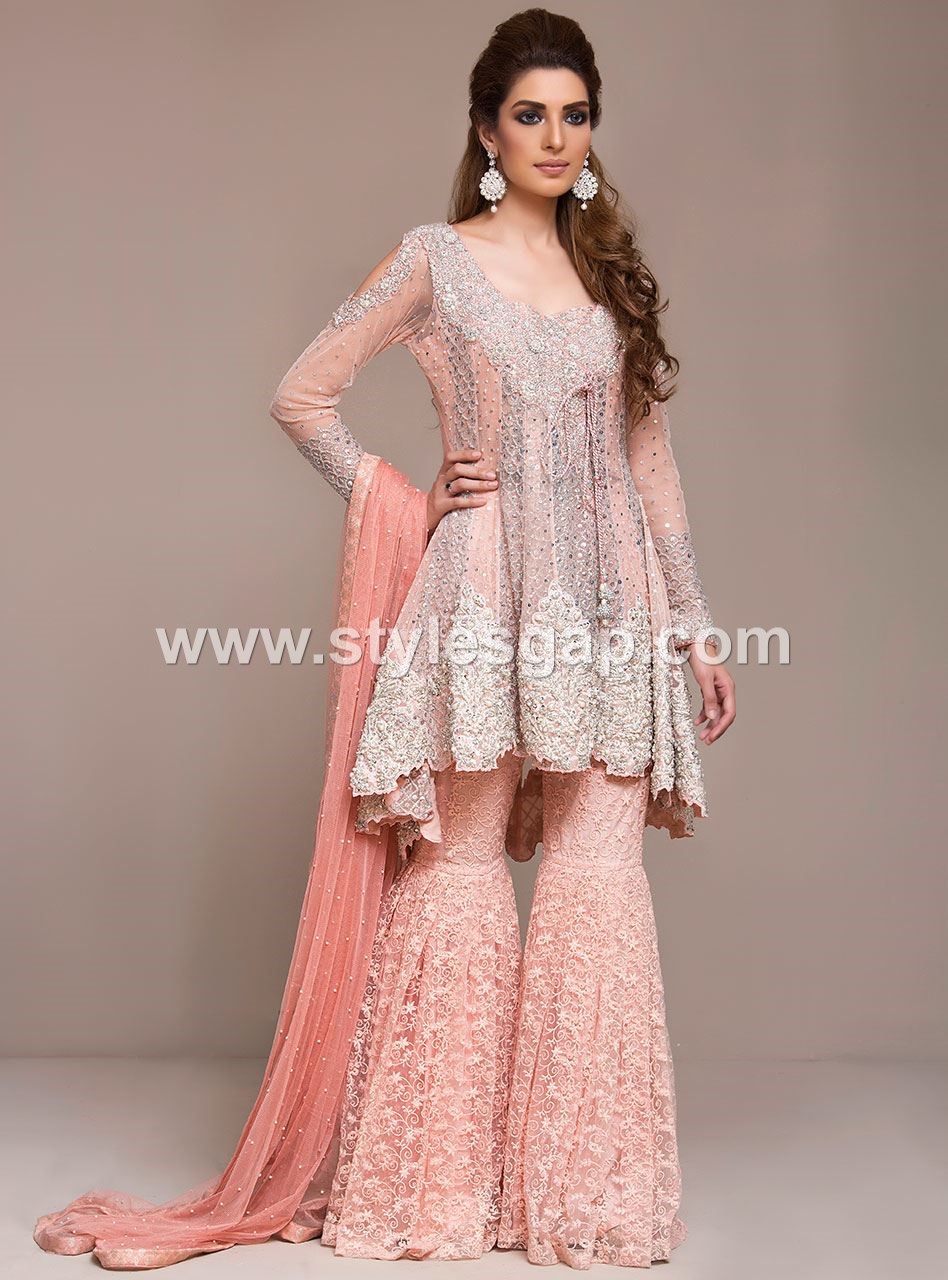 Heavily Embroidered Peplums:
LATEST COLLECTION:
See More As:
Comments
comments