Bareezé is Pakistan's most iconic inventor of classic designer embroidered dresses, with over 30 years of guaranteed crafting with utmost excellent products. Working with cotton, silks, organza, chic chiffons and much more; Bareeze fondly secures the position as a famous perfectionist for designing them. The brand has brought back the Asian tradition of hand embroidery into the 21st century with its exclusive fashion fabrics and fine perfect executing techniques. Store locations of the name are in Lahore, Karachi, Gujranwala, Peshawar, Mirpur Azad Kashmir, Sargodha, Faisalabad, Rawalpindi, Gujrat, Rahim Yar Khan, SWAT, WAH Cant, Mandi Bahaudin, Sheikhupura, Sialkot, Jhelum, SadiqAbad, Abbottabad, Bahawalpur, Hyderabad, and Sahiwal etc. As the fame and quality measures along with style make this tag distinctive; For the women of this era, her closet can't be complete without the BAREEZE's winter classic embroidered dresses.
Latest Winter Dresses by Bareeze Fall Classic Embroidered Collection for Women 2014-2015
Bareeze Fall Winter Classic Embroidered Collection for Women 2014-15, yes! This is the label under which the awesome array is assembled. You'll find all fabric dresses in this collection from Lawn Karandi, Cotton, staple viscose, Chiffon, Cotton Karandi, Velvet, to Polyester Net finished by detailing of eastern heritage inspired crafts such as tribal, botanical & floral art; aari work; phulkari, altit, & Ek taar motifs; khaadi panel shirt; khaplu embroidery; traditional golden handiwork Balochi, Sindhi and fancy work along with self-embroidery. An attractive selection of colors has been exhibited in this array varying from dresses to dresses in colors like maroon, cream, brown, sky blue, dark blue, royal red, pink, purple, orchid, green, off-white, orange, yellow, black, skin, white and peach. These outfits come in 2.5 meters shirt, 2.5 meters dupatta, and 2.5 meters trouser format.  The awesome floral patterns and traditional embroidery on shirt with printed dupatta and dyed pants give an extra pop to the whole design.
Not a single dress would allow you to scroll down fast, troll down into the images below and find the best of Bareeze' for you to hold a perfect divine beauty through winters. Have a look on the below posted designs and get inspired!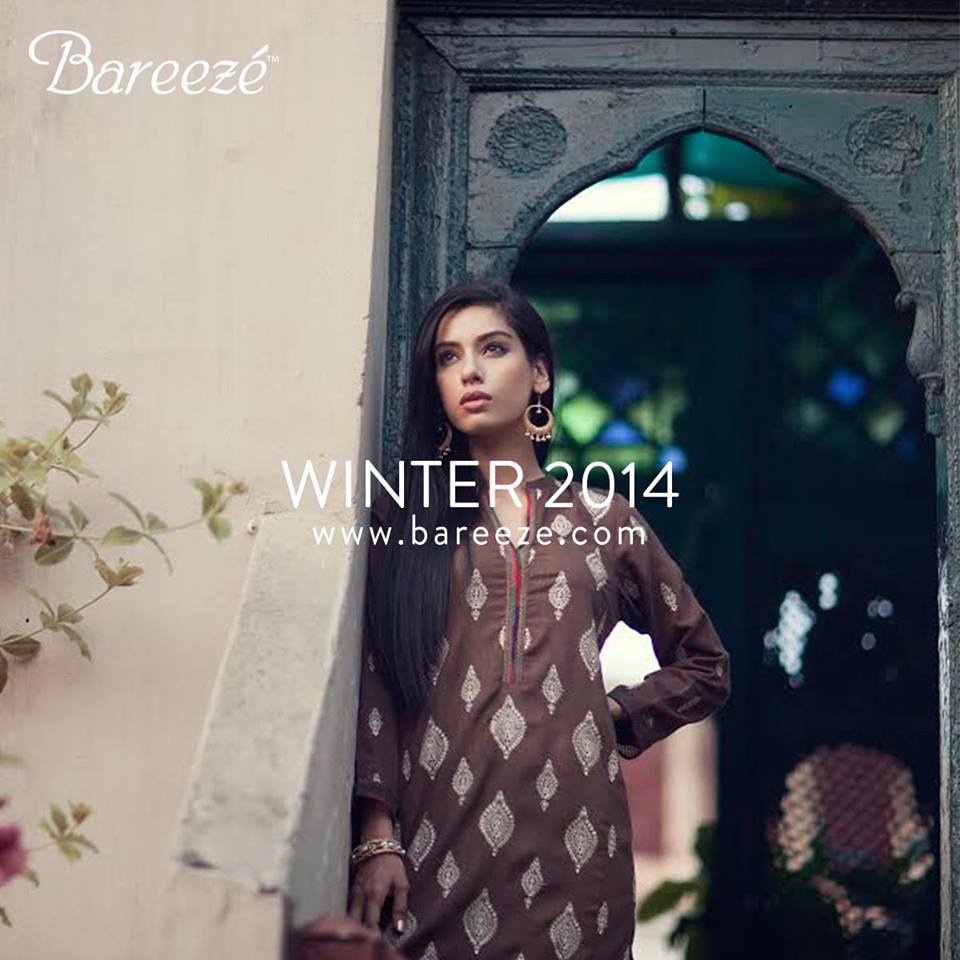 See More As:
Zeen Cambridge Latest Sweaters & Cardigan Collection 2015 for Girls
Sana Safinaz Winter Shawl Collection 2014-2015 for Women
Hadiqa Kayani winter Fall dresses Stylish Collection for women 2015
Comments
comments