I love autumn, as falling leaves and flowers look elegant and inspiring. It is bringing new colors of winter with great excitement and joy. As we all know winters are coming and just reached to the doorstep. And we are looking forward to buying new clothes, sweater, cardigans, overcoats and warm shoes so we can easily survive in winters. But do you know, you can look great and elegant in winters with good styles. As every year, MANGO brings out latest and trendy designs and fashion that are amazing and outstanding. Do you know? Mango 's first website came excitingly in 1995 and in 2001, plus it opened its first online store so people can easily do shopping and enjoy their shopping at home. Here we are sharing the Mango Autumn Winter Collection 2017.
MANGO is an international brand dedicated to the design, manufacture and sale of women's, men's and children's clothing and accessories.
MANGO's Mission:
Our concept is what makes MANGO stand out. It springs from the alliance between a quality product of unique design and a brand image which is both coherent and unified. Dressing the urban and modern woman, meeting her daily needs, this is the formula which we have analysed, adapted and applied to each country in which we operate. This has been and continues to be one of the keys to our success and prestige.
Mango Autumn Winter Collection for Men & Women 2017-2018
Mango is here with its latest cardigans, sweater, coat and all winter outfits collection for all men and women. So the best choice for winter is selecting the best brand ever Mango collection. There are numerous modern collections that are overloaded now in the market by Mango. As winter is going to start in few days so the mango launched winter collection earlier so you can easily pick up your choice of clothes and be ready for coming winter. This time mango has explored the great collection for both men and women. For men, mango has given some exciting and warm collection such as classic cotton trench coat, pocket jacket, water repellent, quilted coat, Faux shearing pocket jacket, water-repellent jacket, quilted feather coat, feather water-repellent coats.
Mango Autumn Winter Collection:
Other than this leather biker jacket, mixed path coat, nylon zip jacket, concealed hood field jacket, wool pea coat, quilted field jacket, zipper bomber jacket, leather avatar jacket, cotton canvas jacket, wool knight pea coat, contrast jacket and cotton blend trench coats are also favored. These all are the amazing collection that is really warm and hot; it will prevent you from coldness plus it will add modernity to your personality as well. On the other hand for women Mango brings out a very large collection that is trendy and modern such as coats, ankle boots, blouson, jeans, overcoats, shirt, T-shirt, trousers, sweaters, dresses, cardigan, sports shoes, skirt and jackets. As you can see all the pictures below that how beautifully they have processed the new fashion for these coming winters. So why are you waiting? Go to their website, mark the dresses and place your order. I hope you are going to love their collection as this collection is called the best collections for winters. For more collections for coming winters with detailed planned brands stuff, follow us and stay connected.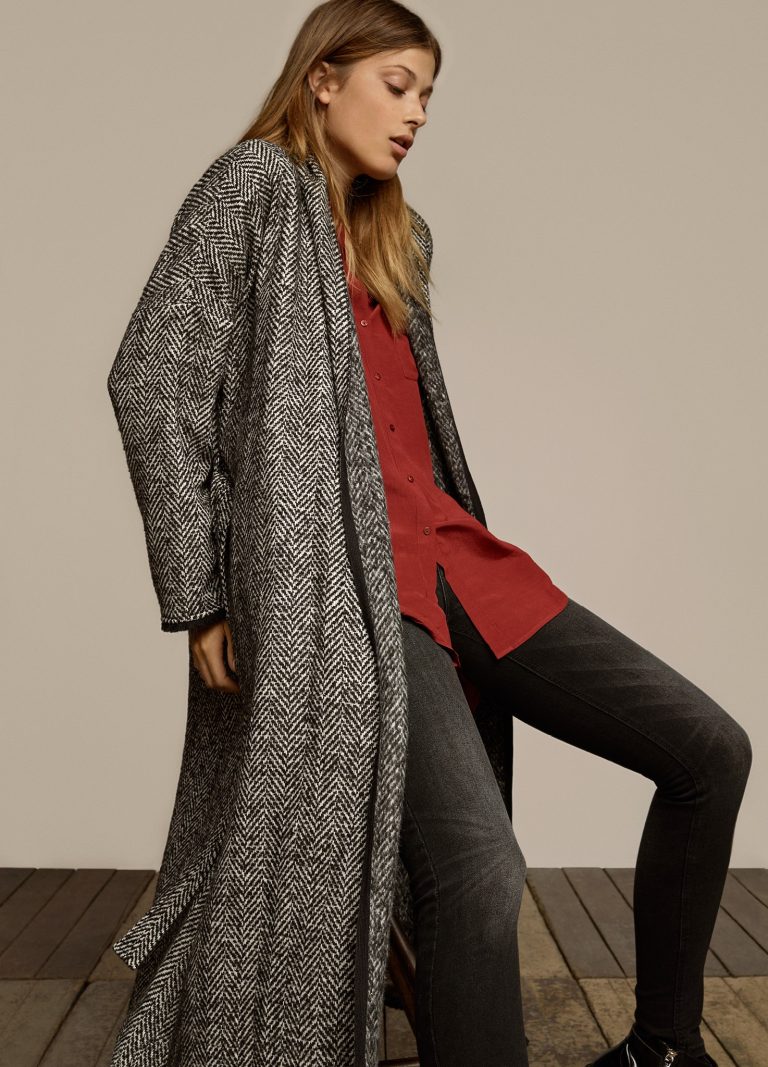 See More As:
Comments
comments