Junaid Jamshed is one of the leading and most popular Pakistani fashion brands who stepped in this field since 2002. It is a clothing apparel that designs dresses for men, women, girls and boys. Besides this, it also deals with other accessories like fragrances, wallets, shoes, etc. J. showcases it's seasonal as well as occasional collections including spring summer, fall winter, pret, embroidered, lawn, etc. Each design of this brand is distinctive and exceptional. Due to its high-quality fabrics and awesome prints it is gaining popularity day by day not only nationally but also at international level. As the name of this brand "J. Soully East" depicts the true and rich Eastern culture and traditional taste in designing the attires. Junaid Jamshed has recently launched its Eid Collection for Men, Women, Boys & Girls 2016. But today we will discuss the latest eid arrivals for men & boys. This assortment contains stylish and decent menswear dresses for eid festivals and occasions. The dresses comprise of traditional men kurtas and shalwar kameez with vest coats. This dress series is an excellent fit towards your formal wardrobes.
Juanid Jamshed Shalwar Kameez & Kurta Eid Collection for Men & Boys 2016-2017
J. Men Eid Dresses Collection for Men & Boys 2016-2017 consists of different types of kurtas and a variety of shalwar kameez. Some are plain suits with cotton fabrics. The necklines are embroidered with till work and needlework embroideries. A blend of the previous and the fresh trends are chosen along with the finest prints. The following collection is an exclusive manifestation of traditions mixed with hottest contemporary styles that are acted upon the designs. The brilliant color palette and classic cuts reflect the unique persona of the modern desi lifestyles of this current generation. The dazzling boys dresses includes best tailored suits in all sizes. Menswear Shalwar kameez is will glow your eid mornings and bright your days with elegance. Embroidered Stitched Kurtas are decorated with pipings at sleeves and front areas. Some have pockets at front of shirts that look chic to wear for teenage boys.
To add royal impact, the vest coats are added with shalwar kameez suits that have its charm and sophisticated. The colors like royal blue, maroon, brown, off white, sky blue, electric green, light purple, back, etc. are used. Fabrics like cotton, karandi, linen and blended are employed to make this collection. This assortment is now released and available at all stores and e-stores. You can purchase it online through the official website and Facebook page. You can choose these dresses for any formal events, parties, mehndi functions and festivals. Sparkle your Eid days with this stunning Kurtas and Shalwar Kameez designs by J. Junaid Jamshed. Here we are posting the image gallery that contains most of the latest designs by this assortment. Have a look and get inspired by the latest styles and trends!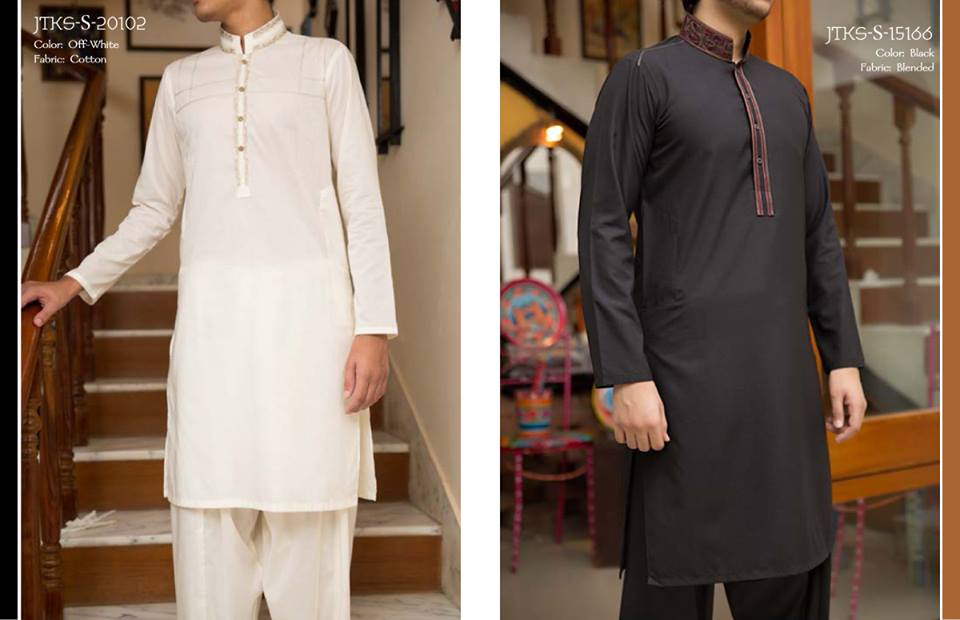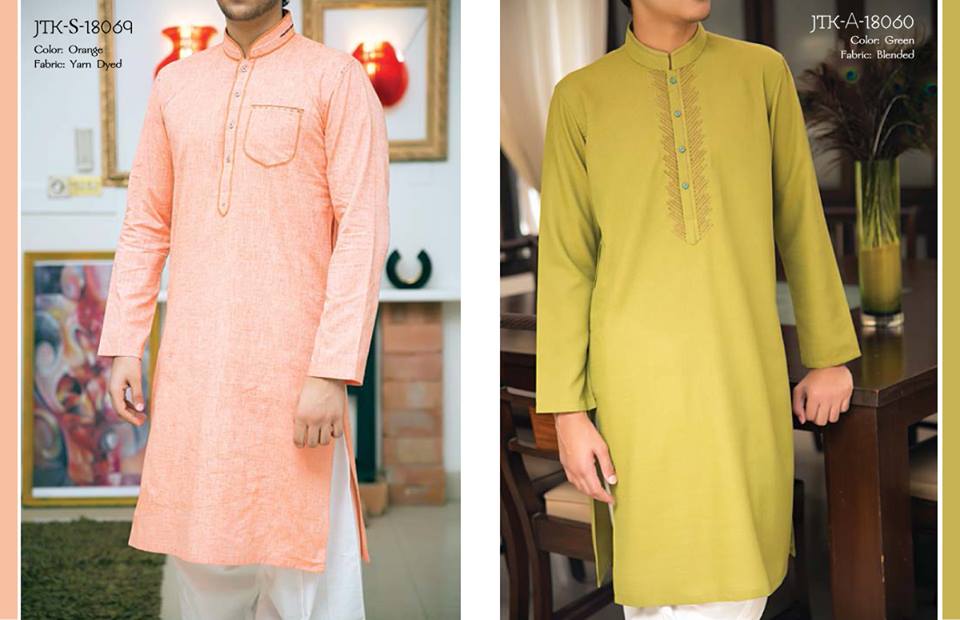 See More As:
Comments
comments