Anarkali suits is an elegant fashion among ladies of South Asia. This luxury dress is by the time introduced in so many new and unique cuts & designs. It's time to bring your charming & graceful styles up a few notches by bringing stunning looks in this traditional clothing. This dress is known as a traditional dress because it is loved and preferred by the women from years. Where in the past few years this dress is gaining popularity in long length among women of many countries i.e. Pakistan, India & others. This wear ethnic dress is not only preferred by young girls but also women of certain age groups like to wear Anarkali dresses as it suits them all leaving the age limits.
Floor length Anarkali suits are available in various fabrics like chiffon, silk, georgette, grip, crinkle and many others, but the most highlighted one is net, yeah, these suits in net fabrics is so up to fashion these days as it is both gives the fancy, elegant look and is convenient to wear as compared to those heavy sarees and lehengas. In this modern era where fashion is adapting uniqueness day by day, Anarkali dress is also one of those dresses that have undergone many amendments to make it look unique and different than before like in cuts, necklines & lengths. Another advantage of this suit is that it can be worn both occasionally and casually, all you have to do is to make the right choice.
Latest Floor Length Anarkali Dresses & Frocks Collection 2016-2017
Young girls no matter what they are wearing in their routine usually prefer traditional wears on events, occasions or festivals, so Anarkali floor length is a perfection of being traditional and chic at the same time, also it gives a very stunning and pretty look to any lady that is also the reason most celebrities are seen in this dress mostly on shows, award functions, product promotion programs, etc.
You can make your choice of color whatever you like because Anarkali floor length suits are presented by designers in huge variety of color combinations like red, green, off white, black, blue, pink, purple, violet, skin, gold, brown & many more adorned with different embroideries, zari work, tila work and others. These floor length suits are available at different malls, stores, and there are a huge number of online shopping portals that provide with it. If you are not a supporter of Anarkali suits than after having a glance among these dresses below you will surely change your mind.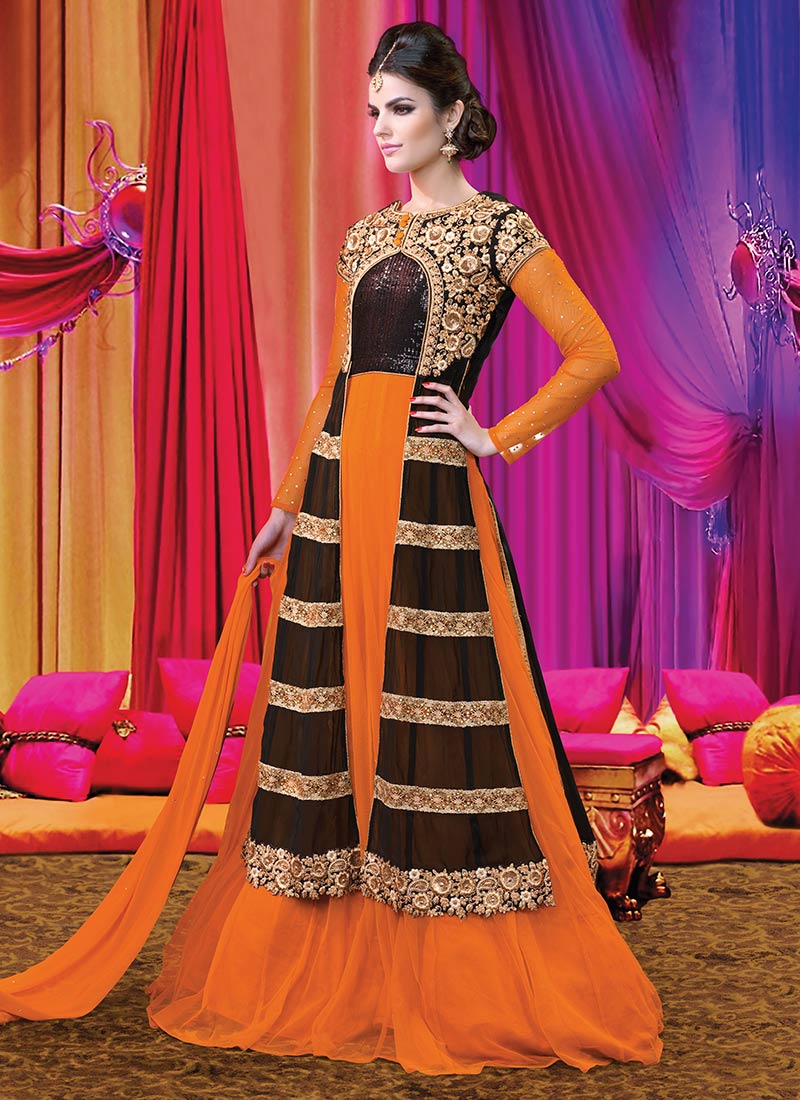 See More As:
Comments
comments