Bridal makeovers demand more novelty than ordinary makeovers. You wish to see the best version of you on one of the biggest celebration of life. Therefore, it has to be created with fine skills and extra care. Experts believe that applying makeup using simple tactics aren't enough to give a bridal outlook. Especially when it comes to engagement bridal makeup, you cannot go overboard, yet you need to keep it more regal and accentual with simplicity. Does It bring you to the tough spot where you cannot decide easily which color of the eye-shadows should be used? Which lipstick shade will complement the eye makeup? How many layers of the foundation must be applied? These are questions that hover over your mind, days before your engagement.
Latest Engagement Bridal Makeup Tutorial Tips,  Dressing Ideas, Jewellery Trends 2020-21
With our latest tutorial for South Asian bridals, we bring you the complete step by step engagement bridal makeup 2020 trends. All you need to do is to go through each step thoroughly and use it with diligence then the results will speak for itself.
PREPARE AND SMOOTH OUT YOUR FACE:
One mistake that most of the girls make is that directly start to apply makeup in the hurry. But before applying any heavy makeup, take your time for facial cleansing then wash it gently. Let your skin settle down for few minutes. If you have the oily skin tone, then use splashes of cold water, this will prevent extra oil on your face.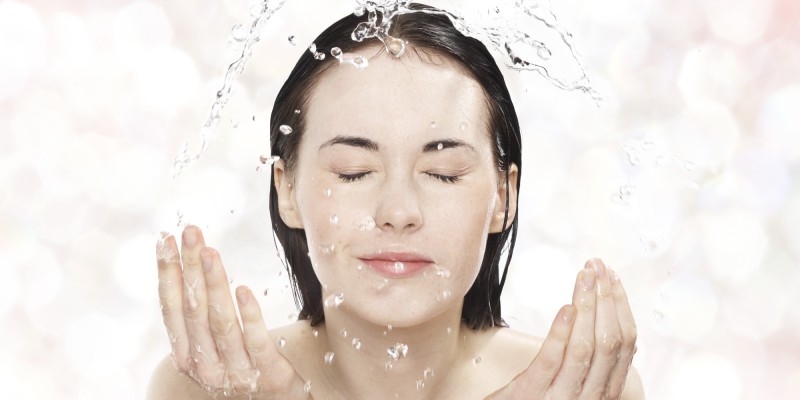 USE OF FOUNDATION:
Now select a foundation, one tone lighter than your actual skin tone. Try to keep it natural and smooth. Apply a single layer of it over your face gently, blend it with extra care. You need to cover any dark patches or spot present on your face. But do not exceed the limit.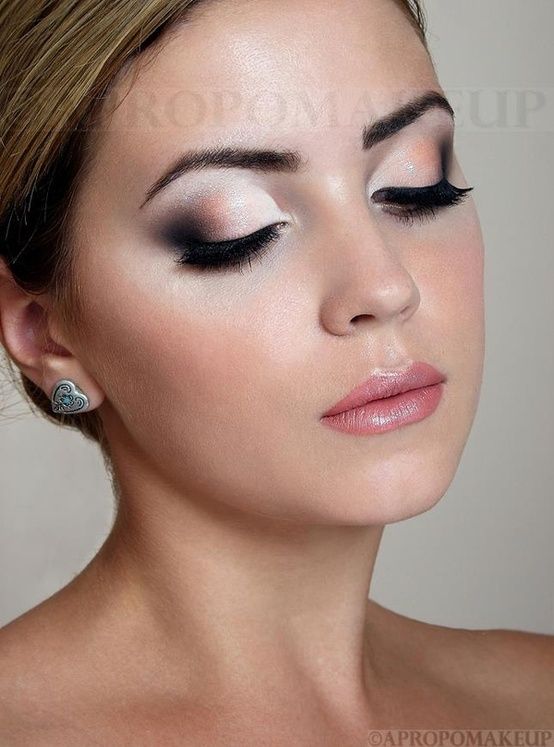 CONCEAL AND CONTOUR:
Use concealer around the eyes, to cover your dark circles if any. Also, highlight your features, like browbone, cheekbone, and nose bone using the lighter tone of concealer. Contour with darker shades of brown, to make your features look more prominent. But try to keep it natural. Use of pastel shades of pink and peaches gives the extra glow to your face.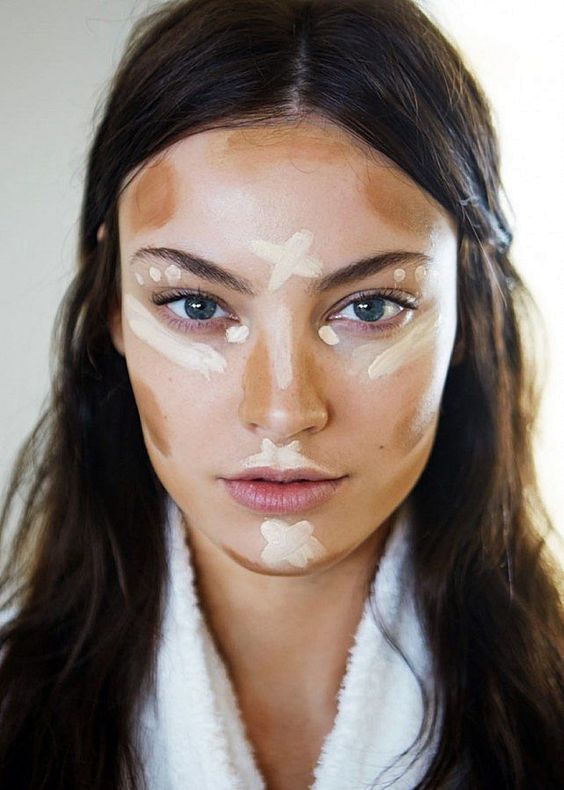 SPARKLE YOUR EYES:
Eye makeup is the fundamental part of an alluring makeover. For engagement ceremony, as your dress is kept of lighter hues, so the eye makeup should also be complementing it. Metallic shades of silver, gold, ivory, beige, move, pink and peach are mostly used. With the darker shades used around the corners to create more depth. Never try use darker shades of your eyes, as it will ruin your entire engagement outlook.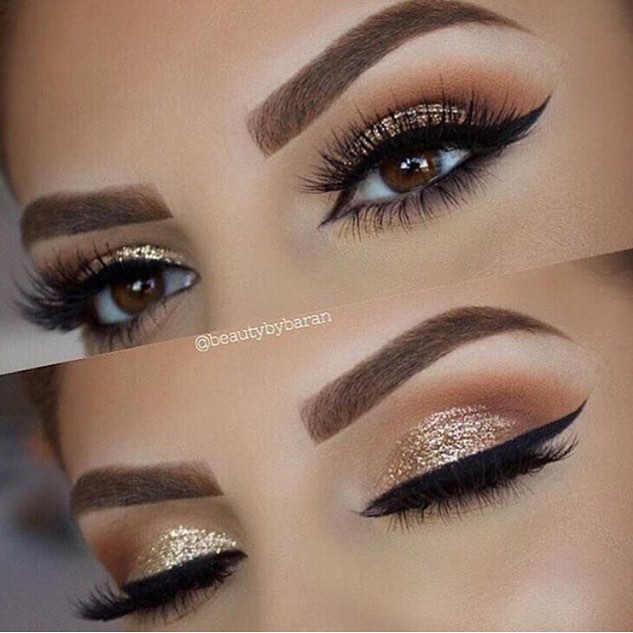 ACCENTUATE WITH LINER AND MASCARA:
Apply black liner
in a neat and prominent outline over the upper lash line. You can also use it around the corner edges of the lower lash line. Go to the natural curves of your lash line. Use mascara to give volume to your eyelashes. Use curler over your lashes if necessary.
LIPSTICK DELIGHT:
Keeping it simple and nude is the key element of a perfect engagement makeover. Use lighter shades of pink and peach or bronze. Make it glitzy by applying the layer of a gloss matching the shades of your lipstick. Avoid using dark red or maroon; it might spoil the balance of your makeup.
Engagement Dressing Ideas:
The engagement dress must be the according to the featured fashion of the latest trend. Like these days long maxis, gowns and wide frocks are more famous than lehengas and shararas. The color tone that is mostly used these days is of light shades like off white, dim white, sea green, peach, light orange, beige, etc. Out of all off white, cream and peach color is mostly used these days.
Engagement Jewellery Ideas:
Now a days light and simple jewels are more preferred on engagements. Simple tikka with matha patti and necklace set along with earrings looks good. Try to avoid heavy jewelry like long malaas, jhumkas, nose ring, etc.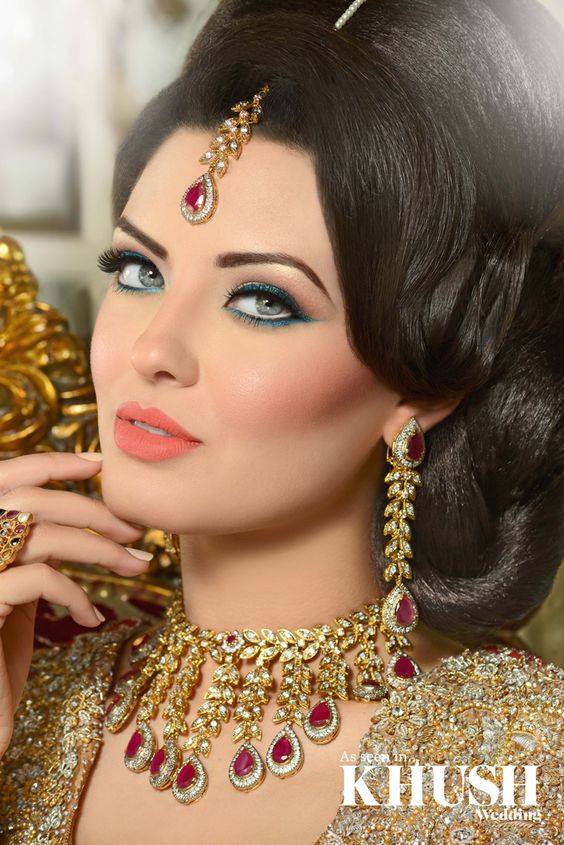 Engagement Makeup Looks:
Here we have gathered some of the most beautiful engagement makeup looks for South Asian brides including Pakistani, Indian, Bengali, etc.
See More As:
Comments
comments