What's that makes your eyes stand out so much making you perfectly ready for all your events? Yes a single type of makeup the Smokey would keep you going for you casual routines, business meetings, gatherings, evening parties, weddings and cat walks. A pure art of contouring and blending of lighter colors with shades of black is what's In fashion from last many years and is having same fame for this year as this style of painting your eyes never fades from grooming techniques but advances. You can have applied many ways of this type like cat eye smoke affect, roughly smudged, full black and glittery Smokey eye-shades. Here is the Best Smokey Eye Makeup Tutorial Step by Step Ideas with Pictures waiting for you to scroll down!
Best Smokey Eye Makeup Tutorial Step by Step Ideas with Pictures
First! Make sure that you have all the needed things where tints include an eyeliner pencil, an eye-shade as main color, and a highlighter shadow for a basic Smokey Eye makeup while the brush tools for this include an angled detailing brush, flat brush for main applications, and a blending brush.
Start the Eye enhancement from filling up your waterlines using the pencil.
Sketch out you lash line with pencil making the line as close to the lashes as possible. Don't have a steady hand in doing so ? don't worry draw dots or dashed lines first and then connect them forming the perfect stroke.
Extend this stroke towards outer corner making a winged line. Make the wing length grown more when doing the cat eyes.
Now, That's where smudging practice starts! Blurring the line you just drew, drag it a bit outwards and upwards.
Then accentuate the outer corner of eye drawing it in black arced shape an then smudging it.
Next, The empty left center part of lid is where you have to apply the main shade which is normally silver, pink, blue etc for parties and golden, cream, peach,or brown or bridal makeups.
After putting on the main shadow blur and blend its corners with black boundaries of liner at outer corner.
Then, the highlighting shadow's part starts! grabbing that color apply it underneath your eyebrows closer to brows to define the smokey eye's make and to pop out the eye and brow prominently.
taking the same shadow, put it on the inner corner of lid, around the tear duct and smudge it with the main colors corner.
smudge out the liner of lower water line downwards and outwards.
And For the final touch up, put on lashes if you desire and apply mascara! Nothing more to do; just enjoy the amazing bridal or party look at home.
Here's a tip for you! for parties do a nude lip with smoked eye effect and for bridal look make it some match with color of dress while using the main color on eye reflecting the colors of embroidery on your dress. So, now as we are done with the steps; its time to share some amazing and latest ideas and ways to put on SMOKEY EYE makeup. Enjoy the style, enjoy the makeup, and master the perfection with StylesGap!
Stylish Party Wear Best Smokey Eye Makeup Tutorial
Best Smokey Eye Makeup Tutorial
Easy To Follow:
Shimmery 
Best Smokey Eye Makeup Tutorial
 for Weddings & Parties
Shimmery Silvery Touch Matte Shadow Makeup: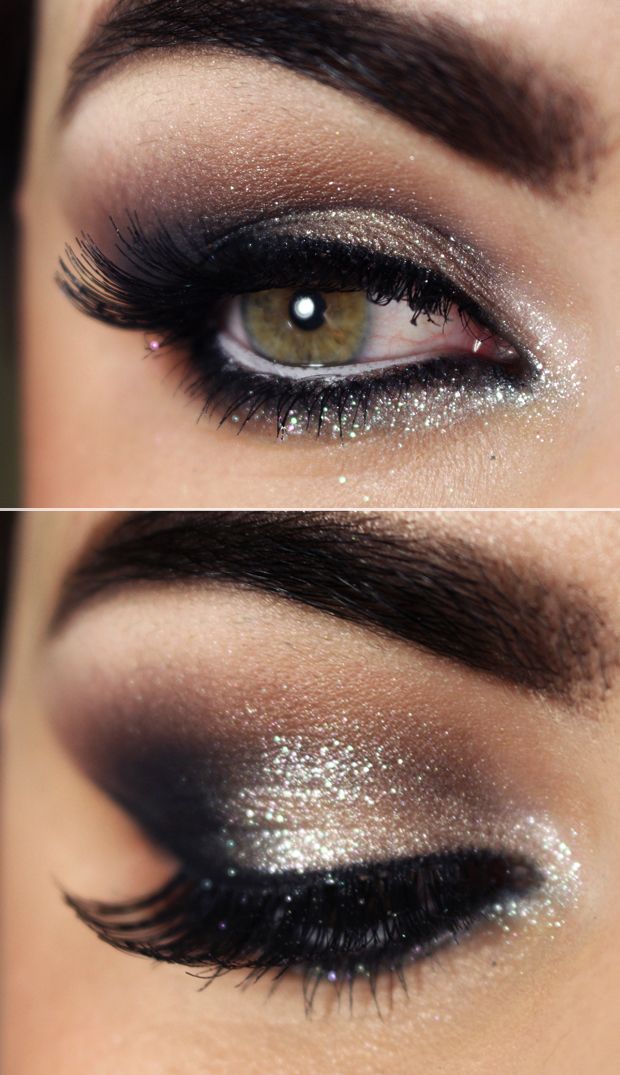 Step By Step Bold & Dark Makeover for Casual Parties
How to Get Dramatic Gold Eyes? 
Best Smokey Eye Makeup Tutorial

Light Smoky Makeup for Daily Routines
MIYO eyeshadow for beautiful Smokey grey Makeover for Business Meetings
Blended Smokey Eye makup Step By Step Tutorial for Asian Women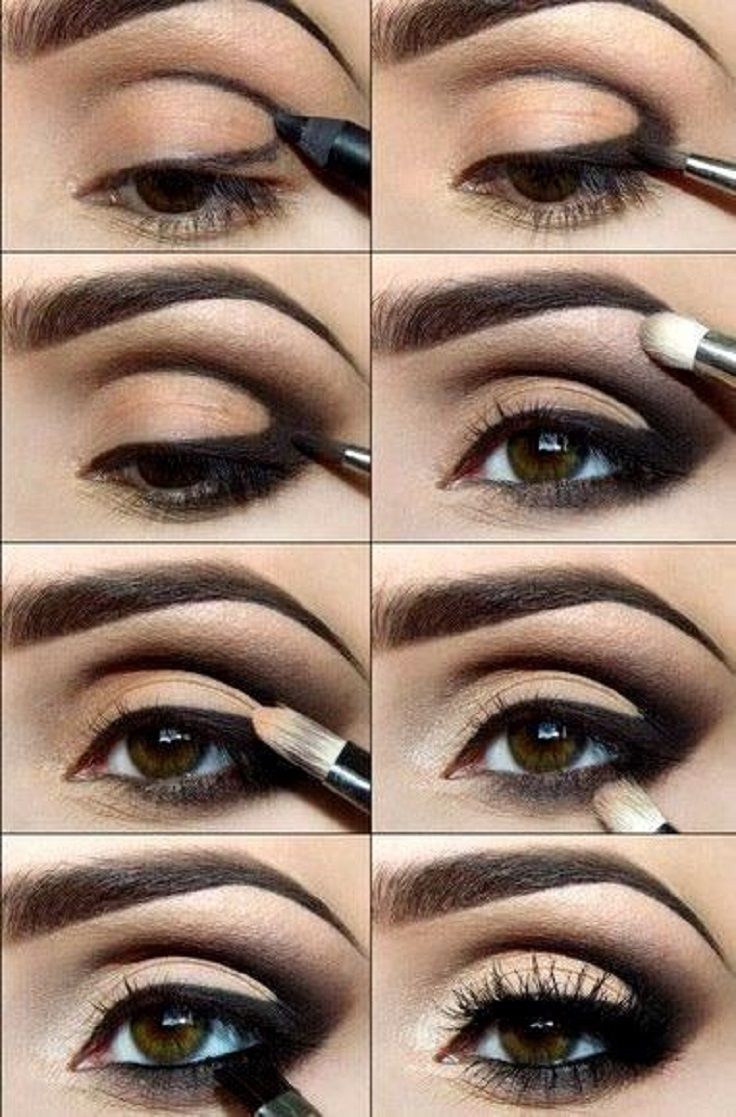 Navy & Purple Matte Smokey Shadow & Makeover Stepwise

GOLDEN SMOKEY EYE MAKEUP STEPWISE For Western Women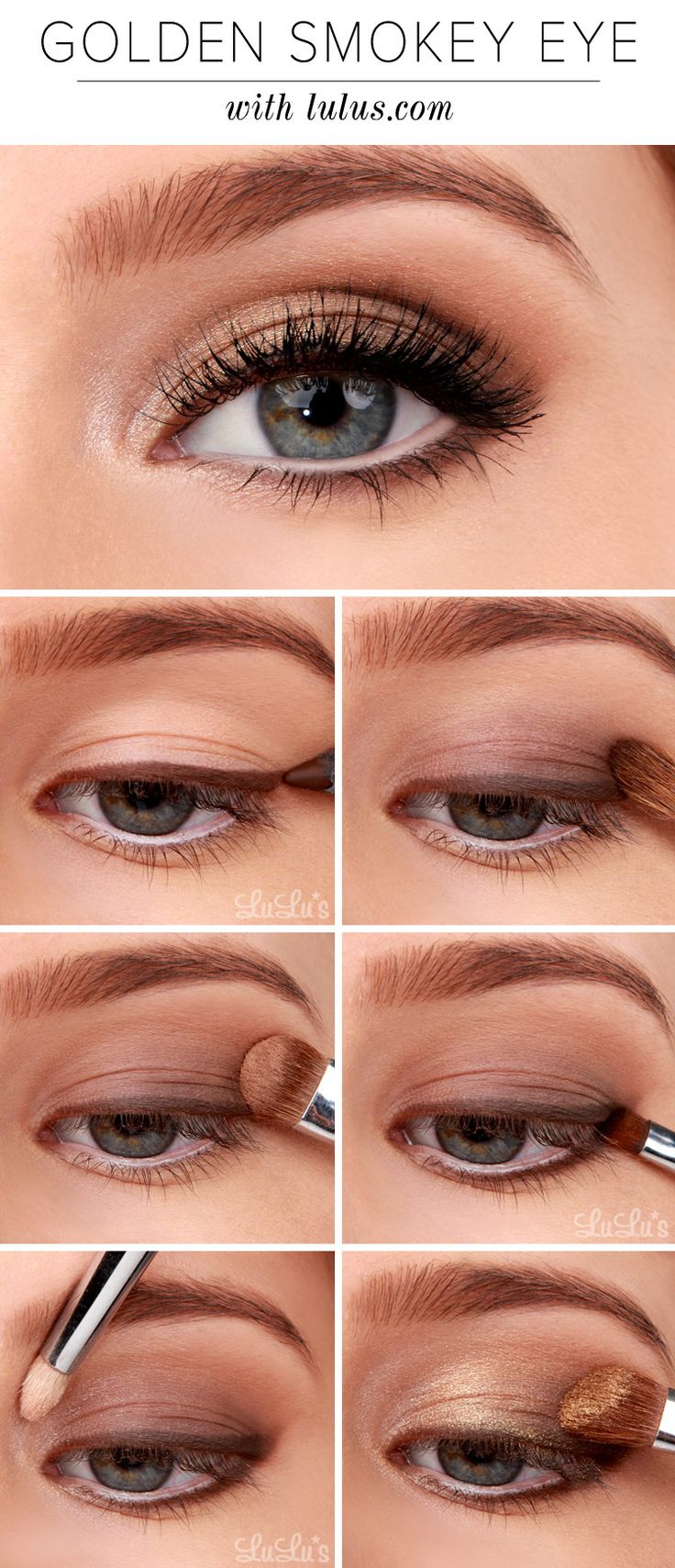 How to get intense Metallic Smokey eyes? Step by Step Tutorial
See More As:
Comments
comments