Sunglasses make an awesome gift – whether it's for a birthday, a holiday like Christmas or you just want to let them know you're thinking of them – sunglasses are a great option because it's something that can be used all year round. Here we are sharing the 4 Tips to Make Shopping for Sunglasses Easy & Perfect.
But finding the right pair of sunglasses can be tricky when you're shopping for someone else. There are many different styles, brands, colors and shapes out there that can make the whole process even harder.
However, there are some simple style rules and tips that you can follow that makes finding the right pair of sunglasses for any person a lot easier. Keep reading to learn how to make shopping for sunglasses easy.
1.      What is their face shape?
The first step that can help narrow down your choices and make it easier to find the perfect pair for your friend, is to think about their shape of their face.
While any person can wear any style of sunglasses, there are some styles that suit particular face shapes better than others. So, have a think about their face shape – is it round, oval, square or heart-shaped.
The key characteristics of each of these shapes and the styles of the sunglasses that suit them include:
Round – Round faces tend to be similar in size in both the width and height of their faces. They help add some shape and definition to round faces, sunglasses with straight lines like rectangular-shaped sunnies.
Oval – Oval faces are longer than they are wide and usually narrow. Oval faces are lucky as they suit lots of styles, like aviators, cat eye, square and rectangle shaped.
Square – Like round faces, square faces are similar ratios in their width and height but they usually have sharp angular features. Round or oval sunglasses can help soften their faces.
Heart – Heart shaped faces tend to have a narrow jaw and wider forehead. Glasses like aviators, rectangular and oval shaped can help to make your jawline look a little wider and balance your features.
2.      How will they use the sunglasses?
It's a good idea to think about how your friend may use the sunnies. Are they active? Do they love fishing or watersports? Do they like skiing? Are they fashion savvy?
Having an idea of what your friend likes doing in their spare time can help narrow down your options, especially because certain brands make sunglasses for certain purposes.
So, whether they are a bit of a trendsetter, they love taking long drives, or you just want to get them a pair for everyday use, there's some awesome options out there.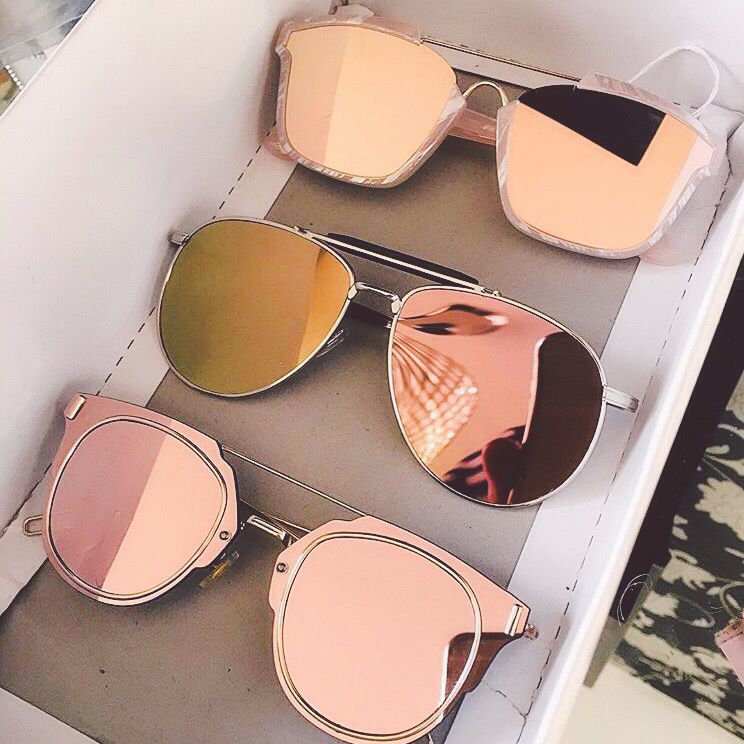 3.      Familiarise yourself with designers and brands
When you have an idea of what your friend likes doing and how they might use their sunglasses, you can do some research into brands that specialise in their interests. Some brands specialise in sports eyewear, some are luxury fashion focused, and some are really trend focused.
Getting to know the brands out there might also enhance your ability to spot brands that they are interested in. They might follow certain designers or already own clothing by a brand that also offers sunglasses.
4.      Do they have any celebrity idols?
When it comes to fashion and trends, us ordinary folk get a lot of our style cues from celebrities. So, it might be a good idea to think about some of their favourite celebs and why they like them.
If they admire the style and fashion of a certain celebrity, do some research into the accessories and sunnies that they tend to wear. You might not be able to afford the same luxurious pairs that they wear, but you might also be surprised at the affordable brands that have celebrity fans.
Get shopping for those sunglasses
Choosing the right pair of sunglasses can be tough, but if you take what we've talked about into consideration it will be a whole lot easier. It is made even easier when you shop with a reputable sunglasses store, like Great Southern Sunnies. With a huge range of sunglasses from some of the biggest brands at awesome prices, you cannot go wrong. Visit the official website here to get sunglasses shopping today.
See More As:
6 Must Have Fashion Essentials for the Perfect Beach Day
Get Your Skin Glow Game Strong – Tips & Suggestions
Comments
comments