Winter is just around the corner, and soon it will corner us, making us wonder what to wear, keeping up the chills with the thrills. Even in winters, the girls love to keep their outlook cool and gorgeous. But it could get tough with all those overalls, jackets, sweaters and coats to carry the style. What kind of shirt you could carry with them is a big question mark! Style should speak out loud whenever you go out. Whether you like to carry traditional apparels or love to carry modern dresses, the selection of the shirt for winters, is what makes it worth carrying. Here we are sharing the best Latest Winter Shirts Designs & Styles.
Latest Winter Shirts Designs & Styles 2022-2023 Collection
Some eminent brands have already launched the teasers of their winter collections which will soon hit the markets. These brands have designed the variety of shirts for winters which can be easily carried with the bottom of your choice. So this winter you'll be getting a bucket full of choices. Comfy warm fabrics, bold colours and decent designs will spark your winter wardrobe. And we have brought a sneak peek from the very same collections, to give a little idea how to shop for this winter and which designs you should be looking for, out in the markets.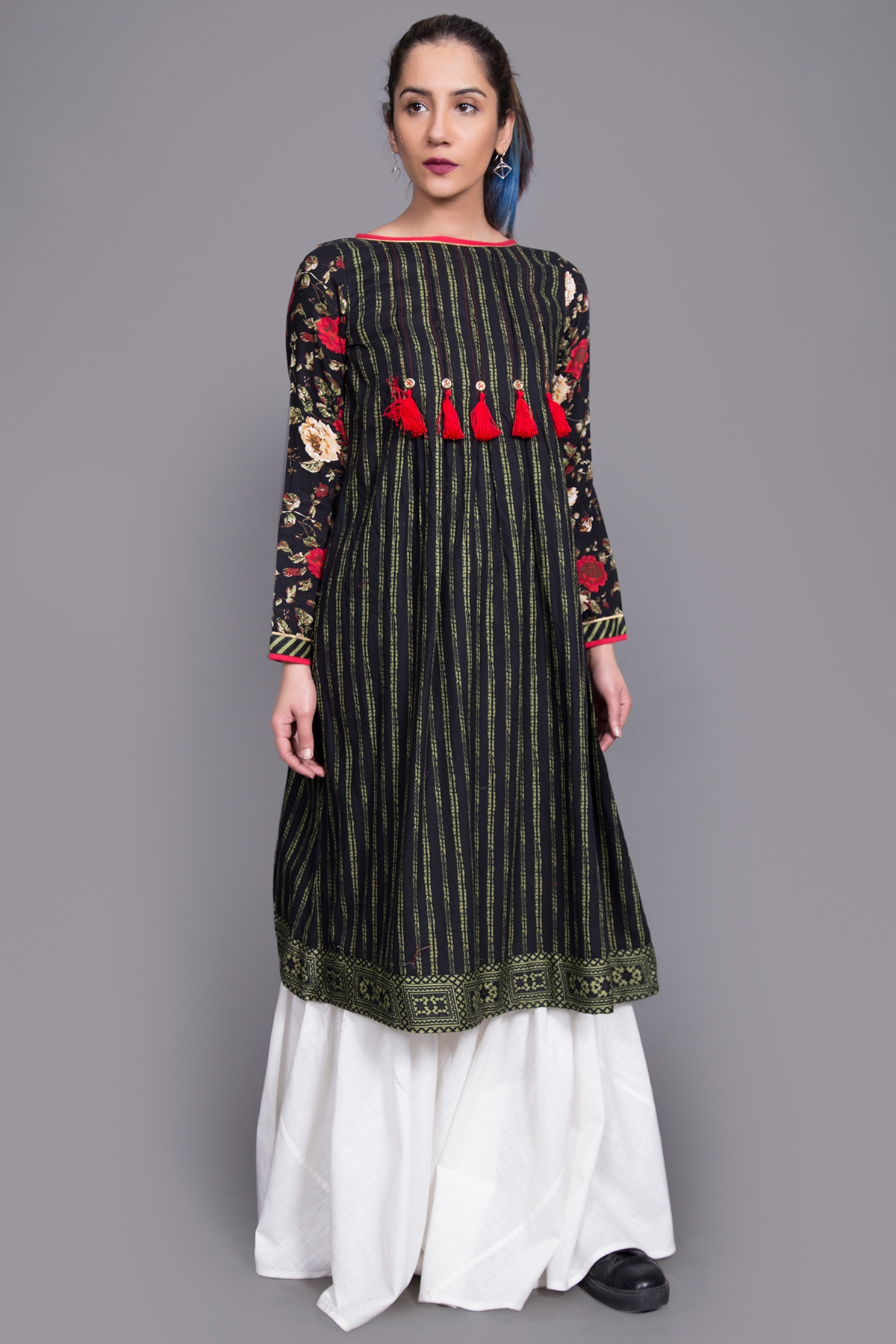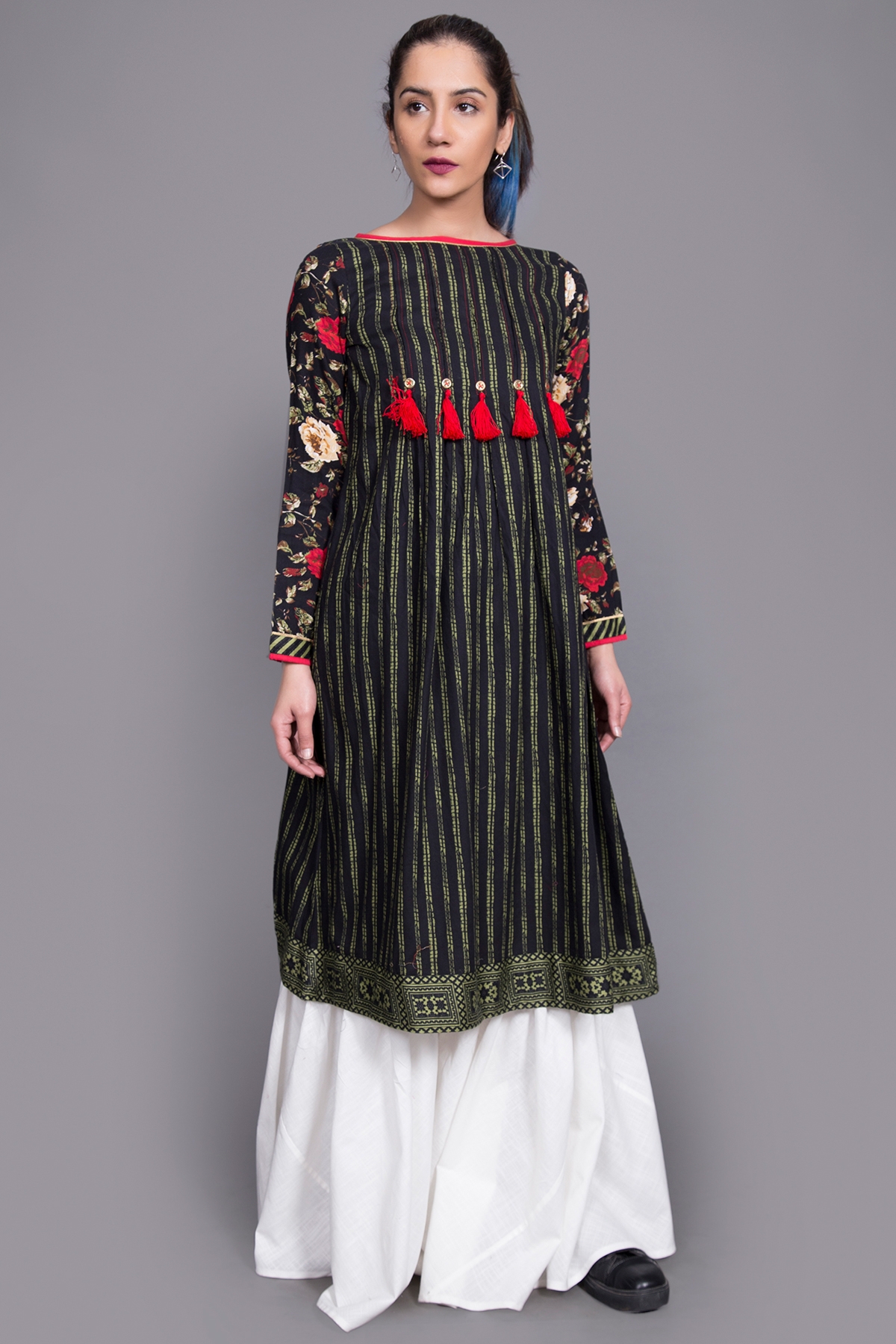 SHORT AND SIMPLE:
Short is the new casual. You can easily wear and carry the short winter shirts with jeans and heavy coats. Again these come in different variant designs, which include the A-line style, the baggy style, and the Kurtis style and of course in dropped side's style. These shirts look far more amazing than any other style as it gives you that chic outlook. Use of darker colors and warm fabric will make these shirts even more worth loving. Many famous brands including Origins, Khaadi and Outfitters have created an entire separate range of short funky shirts all for winter.
EMBROIDERED SHIRTS FOR WINTERS:
For formal functions and occasions, embroidered shirts for winter will mark the day. They must not be heavily embellished, but a simple thread work using elegant set hues will do great. In the catalogs of famous designer wear like Nishat linen and bareeze the embroideries are clearly fantabulous. Even Origins have also created a range of embroidered shirts, with side border floral embroideries. Shirts in soft hues with bold embroidery will significantly enhance your outlook. These shirts are kept in the medium length as the medium is the buzz of the day.
SHIRT WITH UPPER AND SHRUGS:
For winters, simple and plain shirts can be carried with beautifully designed shrugs or uppers. These can be created using linen or any warmer set of fabrics. A little embellishment on the top would make it more formal whereas it can be simply carried for casual hangouts with printed uppers and shrugs. The length of these would be entirely up to you. Keep it medium or low length would, however, look far better than the long ones. Do not go with the monochromatic theme of the shirt, go multihued as it gives more tempting appeal to the shirt.
Latest Winter Shirts Designs & Styles 2022-2023 Collection
See More As:
Comments
comments