Asian bridal fashion is very famous in the whole world due to their unique trends of decorating the bride in all ways she deserves to be decorated. The fashion trends in Pakistan, India, Bangladesh, United Arab Emirates, Dubai, Indonesia, Malaysia, etc. are well popular and adopted in the whole globe. The are many types of wedding wear dresses for women including, Anarkali frocks, lehenga Kurti/ Choli, shararas, ghagras, double shirts, fancy gowns and much more. Recently in Asian fashion, the bridal gowns are introduced by many designers of our country. Sharing too many posts related to wedding dresses for men & women. Now here is another fantastic post for you people to make your big day more memorable & elegant by delighting it with the best outfit. Today we will discuss the latest bridal gowns trends for barat, walima and mehndi functions. Gown in bridal dresses is now becoming a very popular trend & young girls are very interested in gowns for weddings so this collection I am going to show today consists of different designs of gowns.This post includes a variety of wedding dresses for walima, barat, mayun, mehndi functions. Many famous fashion designers of Pakistan fashion industry took part in bridal fashion weeks and displayed wedding dresses, so I took the idea from their presentations that gown is becoming very popular among bridals.
These outfits are work of different creativity. The bridal outfits displayed by designers were of mayon, mehndi, barat & reception outfits; all are included in this collection. If we see the brides usually wear lehengas & shararas but these days we see brides wearing gowns along lower lehnga adorned with different embroidery works of Dabka, beats, zari work. The color combination is of mix one, consisting of both dark and light colors like Red, Orange, peach, green, sky blue, off-white, light pink, etc.
Latest Bridal Gowns Trends & Designs Collection 2023-2024 for Wedding Brides
My personal liking about wedding dresses work is the work of zari because they are unique, elegant, and a few people know about it. If you are the girls who are near future bride, then you must know about all this information about Latest Asian fashion bridal gowns collection and see the pictures I am displaying.
Barat Latest Bridal Gowns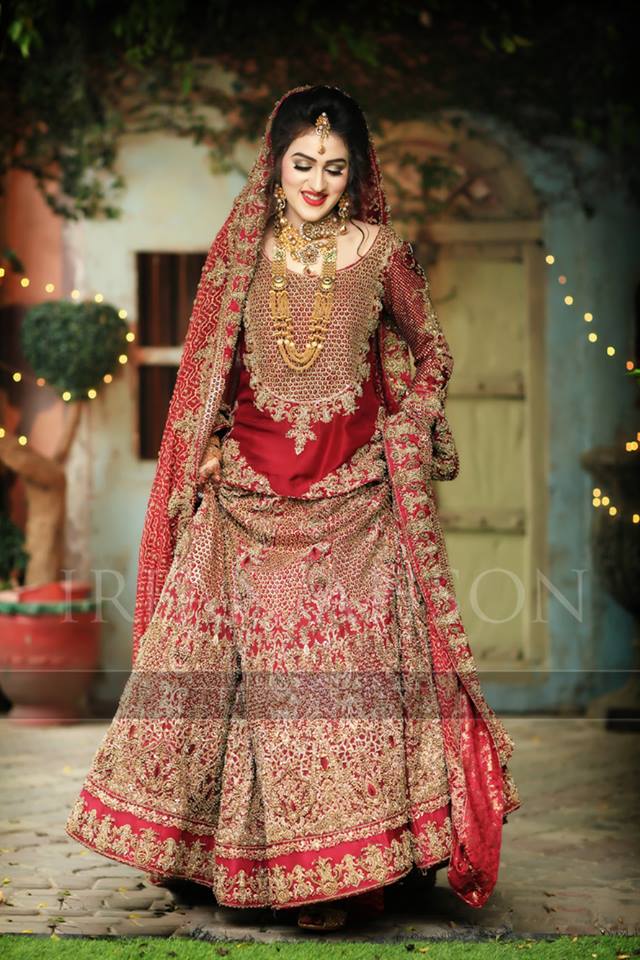 Walima Latest Bridal Gowns
As wedding day is the most special day in anyone's life. And she has to look breathtaking and different than anyone. So, why not make the beginning of new life a charming start. So, bridal has all rights to look gorgeous than anyone on this day of her life and be the center of everyone's attention. Indeed, there are many other things that play a major role in bridal look as jewelry, makeup, shoes, etc. also are important, but bridal dress plays the most dominating role.
These latest bridal dresses consist of colors like red, green, peach, skin, off-white, purple, etc. but I like red color in gowns or lehnga the most. So, have a look at these fabulous dresses from Latest Asian fashion wedding gowns collection.  See the latest designs to make your wedding amazingly beautiful. So, young girls! Want to become a stunning bride? Here is the key to your beauty. Just have a look at the image gallery posted below and get inspired by the latest designs. Hope you will love these eye-catching bridal gowns. Thank you.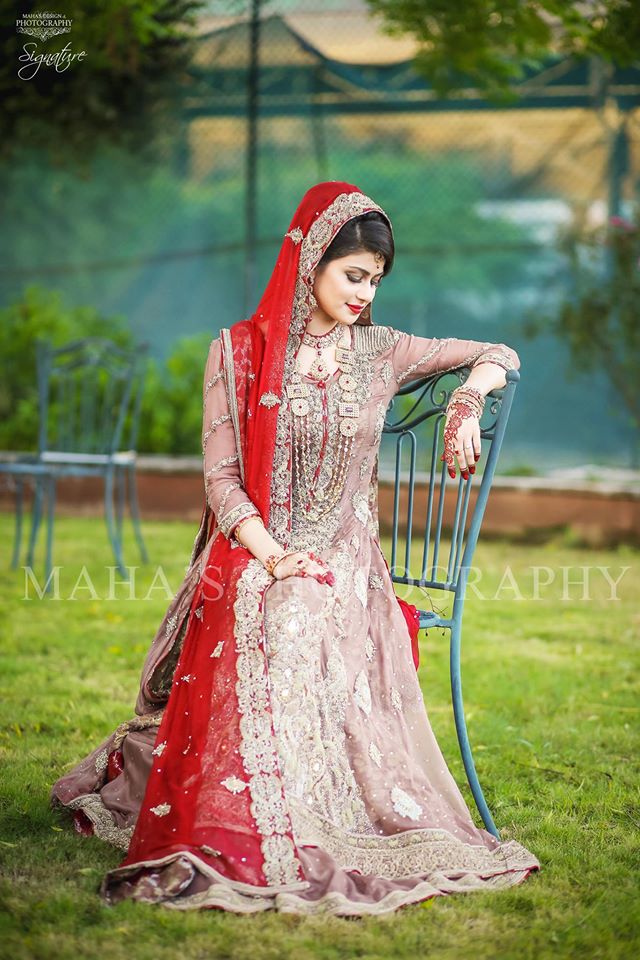 See More As:
Comments
comments