Rough winters won't be a problem this year, as the new Outfitters Winter Collection is out now. The latest Outfitters winter dresses 2019-2020 collection has been launched. The great style of fabrics and embroideries will alter your choice for your winter wardrobe. This latest collection is a perfect combination of modernity with elegance. Various varieties of jeans, cardigan, sweaters, shirts, coats and jackets are the quintessential part of this collection. The more vibrant hues and bright shades make it stunning and attractive.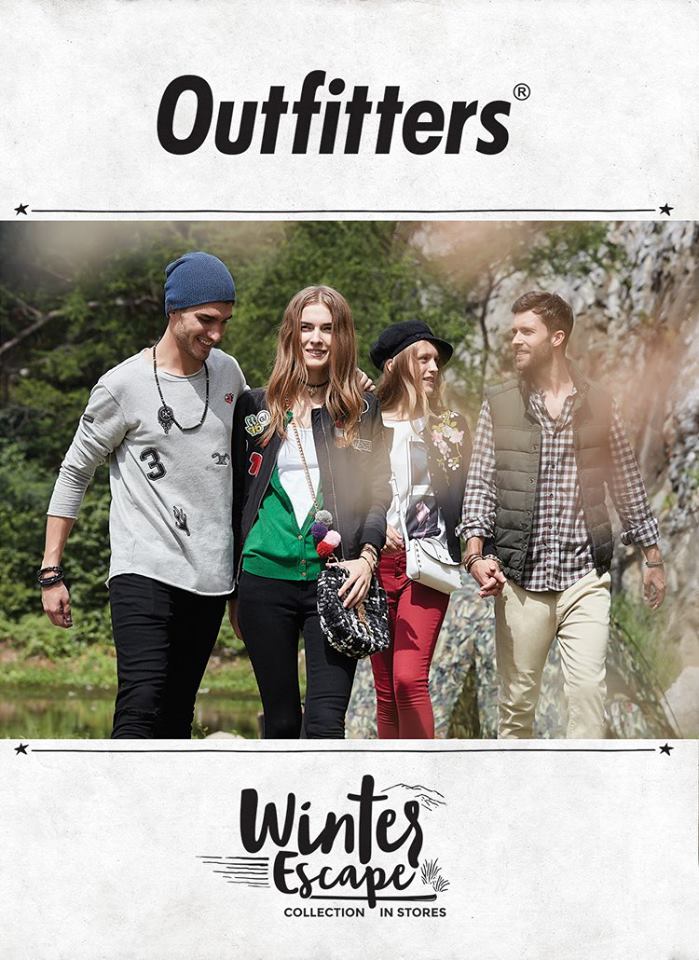 When it comes to seasonal dresses for all age groups, Outfitters is one of the leading brands that comes to mind. From the casual wears to the formal dresses, from eastern to western, the Outfitters caters all the needs of its customers. In this article let us give you a great insight about the latest winter collection by outfitters.
Ethnic by Outfitters Winter Dresses Collection for Women:
The three pieces unstitched compilation for winters can be considered as the most up to date collection for women. It is a marvelous and stunning winter aggregation that has been recently dispatched from the house of Outfitters. Ethnic collection falls under the sub-label of outfitters. Ladies! Now it is time to alter your fashion trends and embrace the transition of style from long shirts and palazzo to the medium length shirts with cigarette pants and capris. The ravishing prints coupled with great material and fabrics by outfitters provides you the best of both deals. Ideal for women of every age Outfitters launches a whole new series of unstitched and stitched fabrics. All dresses are adorned with great self-prints and fine stitch works.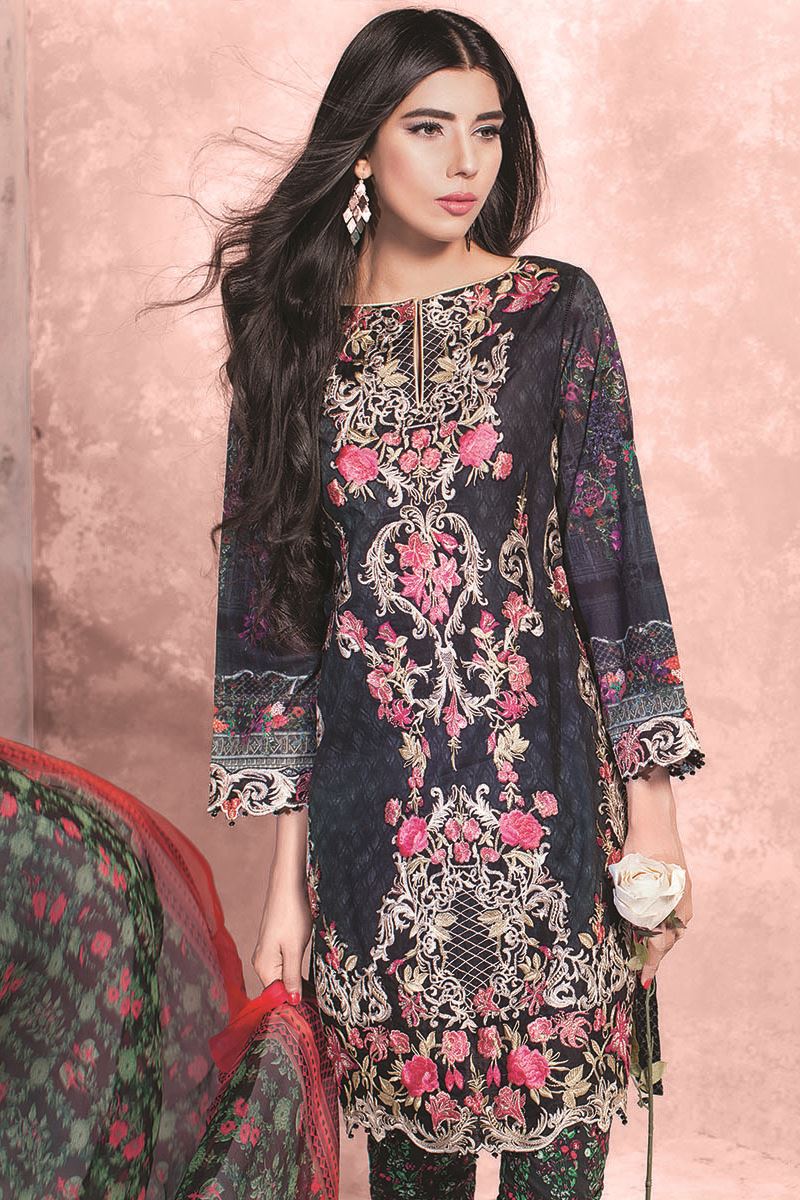 Latest  Western Style Outfitters Winter Dresses for Boys & Girls 2020
The Western Winter collection of Outfitters is one of a kind and when it comes to quality, no doubt it has raised the bar to international standards of fashion and style. Outfitters Winter Collection is well known for its bold and strong colors with comfy and warm fabrics. This range of clothing lines provides its customer not only casual wears but also dresses for men, women and kids.
GIRLS
Classy shirts
with cool denim khakis along with fabulous jackets attracting men of all ages towards this latest collection. Beautiful floral printed shirts with the great variety of jeans and trousers are equally loved by girls and women. Along with clothing line
, Outfitters has also launched a series of handbags, clutches and shoes that can go with your favorite outfits. Whether it's tunics or tops, all varieties are embellished with bold hues including Grey, Green, Brown, Black, Red, Blue, and White.
BOYS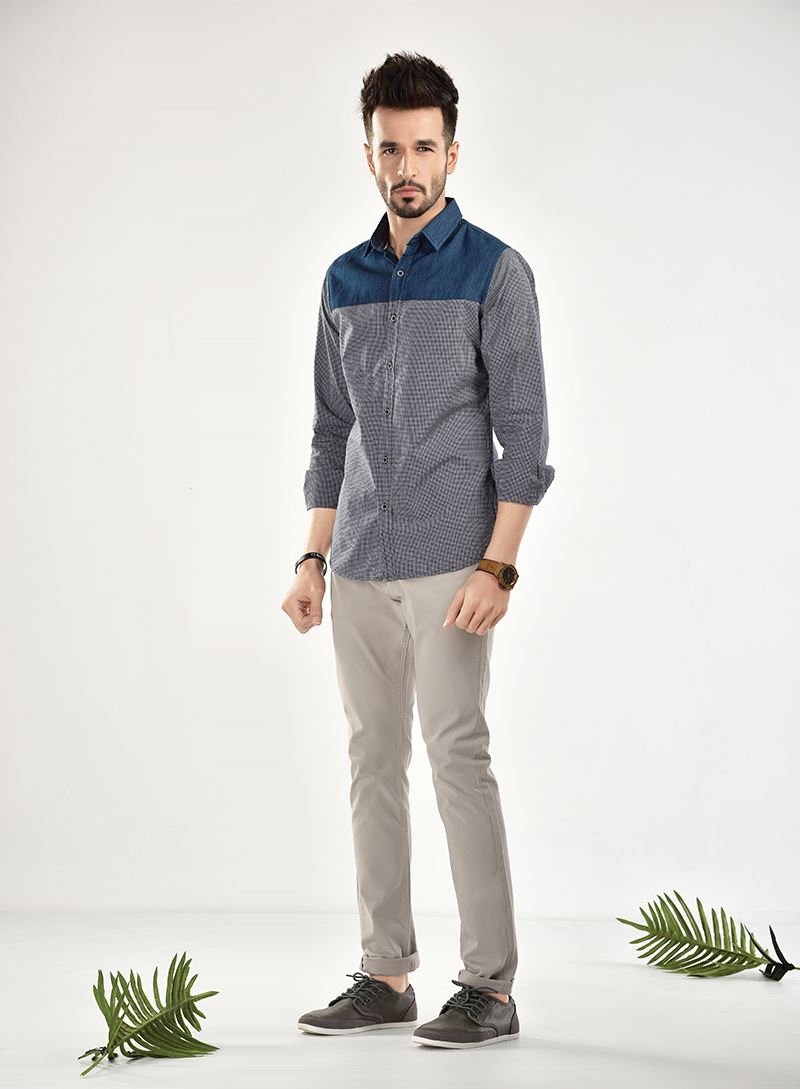 Outfitters Winter Dresses Collection 2019-2020 for Little Kids (Girls & Boys)
When it comes to style, kids these are not willing to stay behind the lines. Every parent wants their kids to look as trendy as they do. So Outfitters brings a solution to this problem. Now every kid can get to wear best of the style and great material. They present you winter collections for juniors. This range of dresses is designed for both the little girls and cool boys. It has blends of shading. Outfitters Junior is acknowledged as the driving style brand for kids of all ages. The line of clothing provides you both for the occasional and festive events. Brilliant colors and striking cute designs are going to be loved by the kids as well. The dresses seem to be quite appealing and dazzling in an economical price range. The range includes Pants, shirts, hoodies and shoes for young gentlemen. Whereas for our young ladies, there are gowns, tops, tights, pants and shoes with delightful colors and beautiful prints. The junior winter collection is going to brighten up the closets of children of the ages 2 to 14. The range of shades includes Red, Green, Blue and Dark Chestnut Maroon.
See More As:
Comments
comments