Ladies, Charm of the earthly walks! Come long here; stay connected with this writing; keep exploring the latest trends; and follow the winter shades of Styles Gap! Clothing for the upcoming season is the subject of attention for women these days as the wintry days are accustomed to come at once and make us coldly cold. Charms of this season and the autumn have a specialty of different soft tints that are well disclosed by a well-known designer brand. Off course holding your coffee mug with graceful dress would make your day! making our wardrobe complete with the designer wear dresses is the need of the day in competitive life of this era where one can't afford any compromise on quality and wants a product worth spending for. Keeping in view, your casual and formal winter and autumn season Al-karam is in  the names to present this season's assortments before many others as most of'em are making a delay in announcing it; surely, for the better.  The Al-karam Group founded in 1986 provides rich fabric and visions to create satisfaction, boasting a high range of quality products. Alkaram textiles handle Manufacturing, Spinning, Weaving, Knitting, Dyeing and printing of woven and knitted fabrics, Designing, Cutting, and stitching with a perfection and qualitative expertise.
Al Karam Textiles:
Al karam Studio has a very great name in Pakistan' fashion industry. Its extra ordinary designers brings out very exceptional pieces. Al karam deals with Men, women, Kids clothing. Other than this it also deals with a large variety of home textile like bed sheets, pillow covers, life style fashion ideas, home decoration pieces, kitchen wear cloths, bed covers and many more. Al karam has large no of outlets and stores spreading through out the country and around the world.
Al Karam Winter Arrivals:
Time for you to get to the point for which you actually landed here… Step into the season of rich textures and soft hues with Alkaram Fall/Winter Collection 2014-15 for Women; available in both stitched and un-stitched form. Stitched one is a trendy collection having in it the shirts that ensemble embroidered to perfection with classic motifs, pleated cuffs, digital vivid prints, unique cuts, beautiful laces, and mesmerizing wintry and autumn colors executed nicely on exceptional printed linen, silk, woven cotton and soft pashmina fabrics with printed dupattas. and un-stitched array offers the shirts piece and the embroidered motifs separately. This Plush clothing is undoubtedly a good idea to inspire wherever you go.
All these exquisite prints are enough to get you in the mood! Now available as ready to wear in stores as vol-1 & 2 and online as well. No one from the girls can surely resist any single piece from this huge array of understated elegance and divine beauty with fresh prints and ethnic designs. Have a look at'em before you visit your nearby store and grab the best suitable one for you to simply drift the world away with your trend-right style.
AL KARAM Glamorous Winter Collection Trendy Women Dresses 2014-2015   
AL KARAM Glamorous Assortment of Autumn Shades and winter prints, further composed of exclusive designer variety as:
Al Karam Kashmiri Dresses Collection:
Linen Dyed & Printed Dupatta
2.5 Mtr Shirt
Extra Embroidered Sleeves
Pashmina shawls
Dyed Shalwar
Shades: Brown, off white, Blue, Green, Yellow, Magenta, Black
Floral Printed Dresses Collection:
Linen Silk Dubattas
2.5 Mtr Khaddar Floral Printed Shirts(long, Medium)
Extra Sleeves
Dyed and Plane Shalwars
Colors: Maroon, Pink, Royal Blue, Dull Black, Copper, Light Green
Magical East Collection:
1.25 Mtr embroidered and printed Shirt(Khaddar)
Seaparate Embroidered adorned Neckline
2.0 Mtr for Sleebes & Back
Printed Trouser/ Dyed Shalwar
Digital Collection:
3.125 Mr Shirt
Stuff: Linen, Khaddar
Winder Width(Front)
Colours: Green, Red, Purpple, Orange, Cyan, Violet
Al Karam Glamorous Winter Dresses for Modern Women & Girls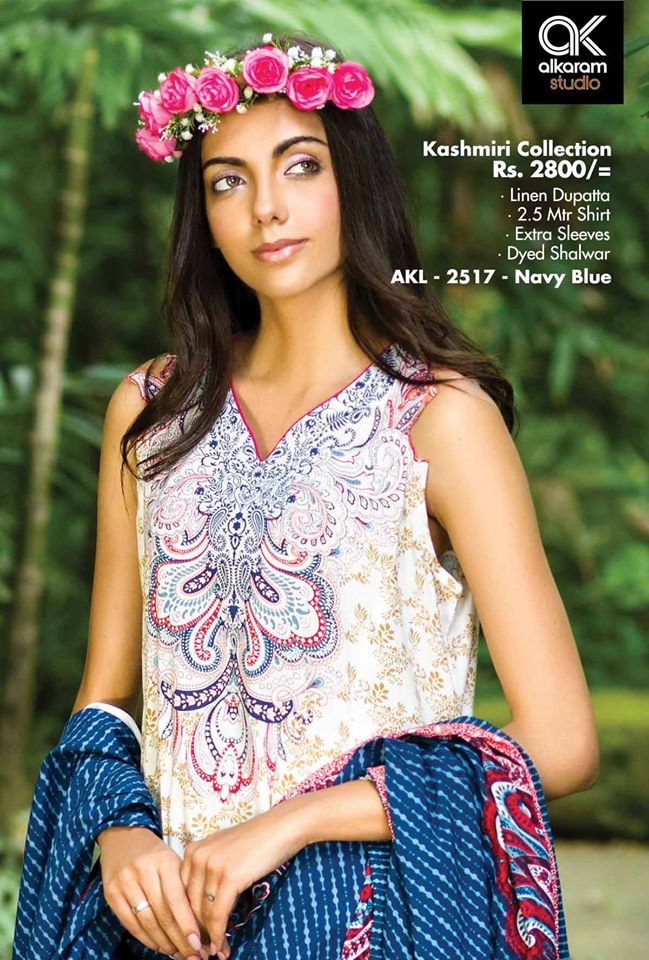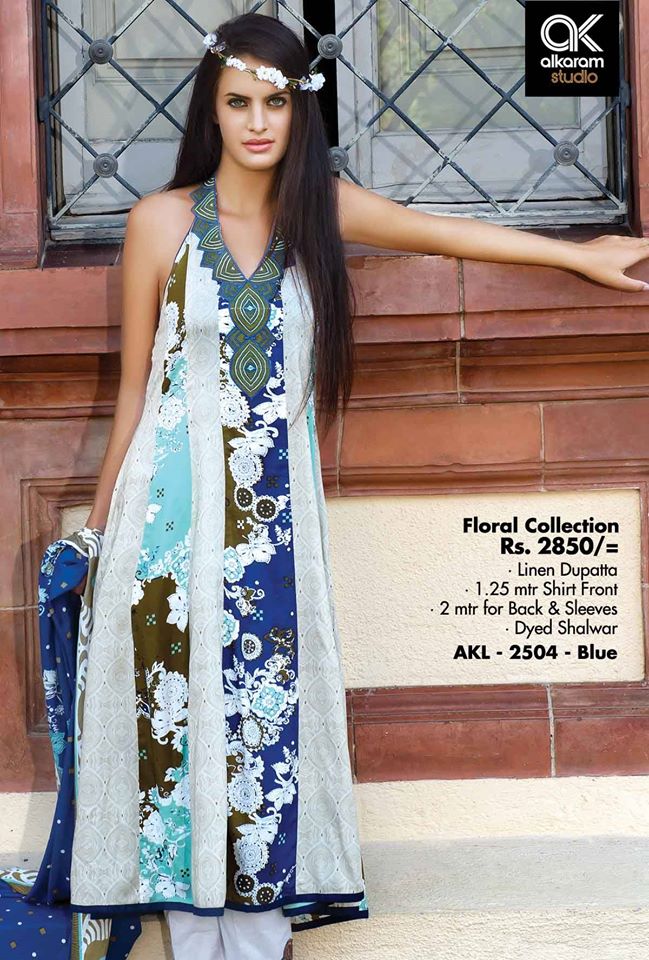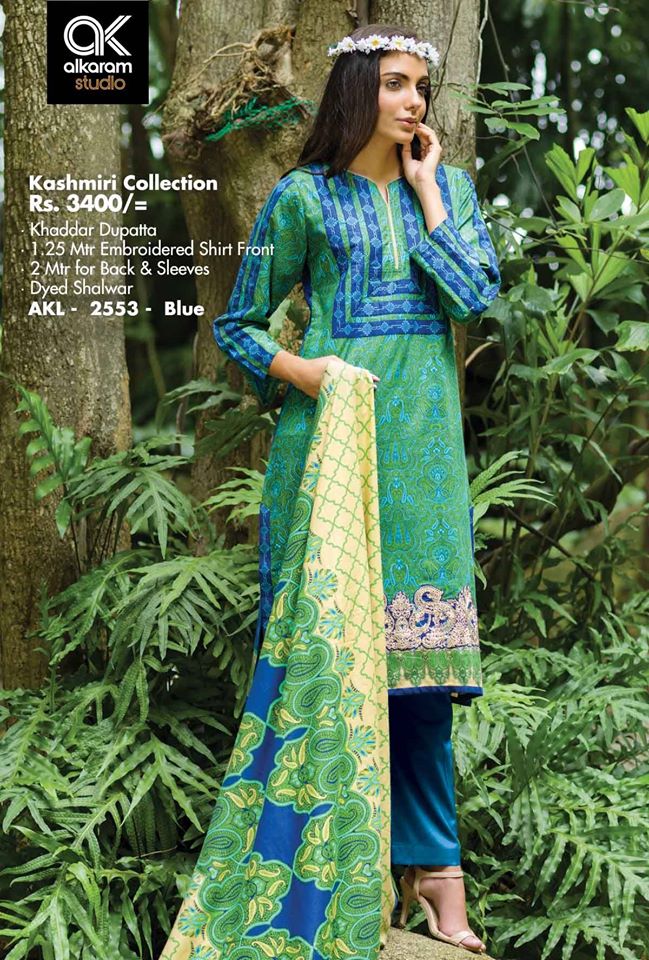 See More As:
Nishat Linen Winter Collection for Women 2015
Royal Embroidered Winter Dresses Collection by House Of ittehad
Sana Safinaz Exclusive Winter Fall Collection for Women 2014-2015