Abaya is a special type of Dress, usually a loose over garment worn by Muslim ladies around the Muslim world. It is an islamic dress which is worn to protect and hide the body. They are usually black in color,it is a tradition to wear black abayas and mostly women do.Now a days as fashion trends changes they are now available in different colors and styles. Women as well as girls like to wear abaya, as it is our Islamic perception for  Muslim ladies to cover their whole body and hide from the eyes of other people rather than blood relations.It are usually loose and long costume type dress covering the whole body excepting face,hands and feets. Hijaab is a scarf used to cover the whole head. It is mostly used by the Muslim ladies to cover their heads properly.
Pakistani & Asian Abaya and Hijaab Collection For Girls
Today, I have Selected some of the Stylish Abaya and hijaabs For Girls which are in beautiful colors and wonderful styles. Girls interested to wear them must check these images and give their feed back as well. By wearing them,you will feel secure and satisfied.
Latest Abaya Designs For Ladies
Light skirt with attached blouse abaya in sea pearl color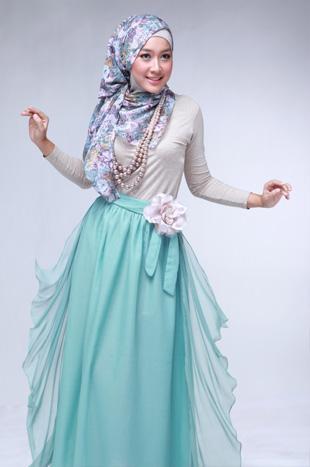 Black Colored abaya with hijaab

Style: Bishop sleeve and whole neck to bottom in Sky Pearl Blue Abaya with Hijaab
 Sleeveless Gathered with belt abya Style in Dark Blue & Plum
Box pleated front plain abaya style in sea blue color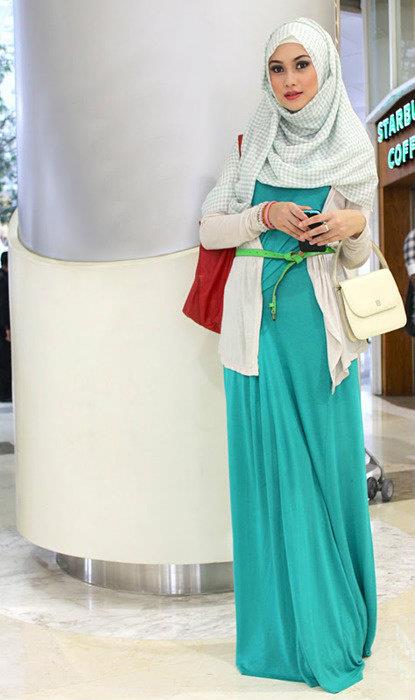 Plain umbrella style abaya with Dust Pink Net Jacket and Hijaab

High Neck collar with beaded lace and elastic gathers style  in sea green color with grey hijaab in silk stuff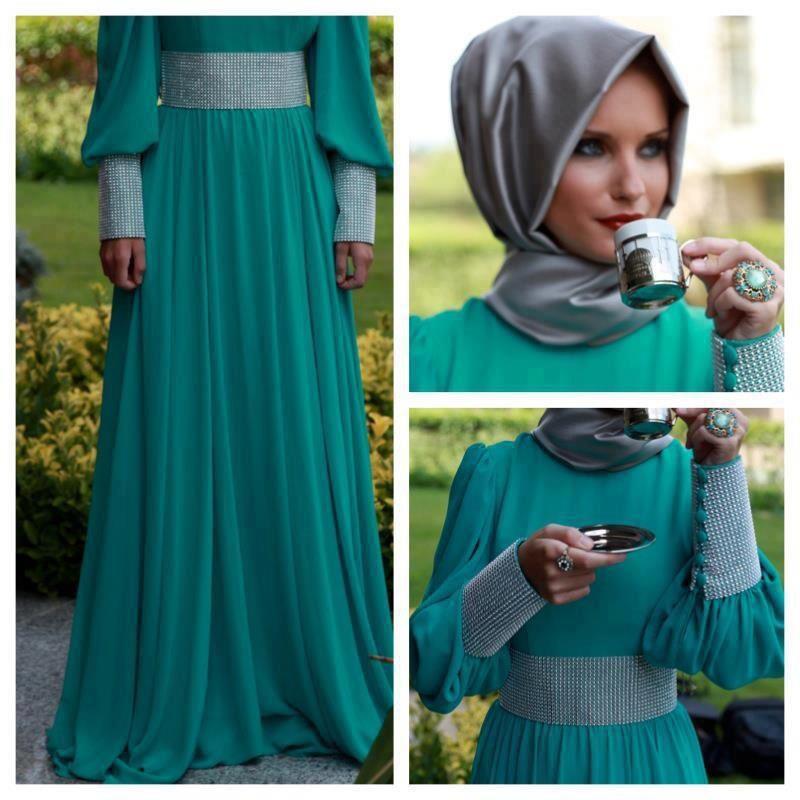 Silk Bishop with Butterfly design in black color

Pleated style abaya with pearl work on neckline in red rose color

Open cat with balloon sleeves  style in fresh orange & red color

Black Plain  with back jacket ribbon work in redish pink color

Heavy pleated style abaya with belt in pea green color

Dark blue Silk  with pleated bow

Greyish Blue silk  with buttoned neckline