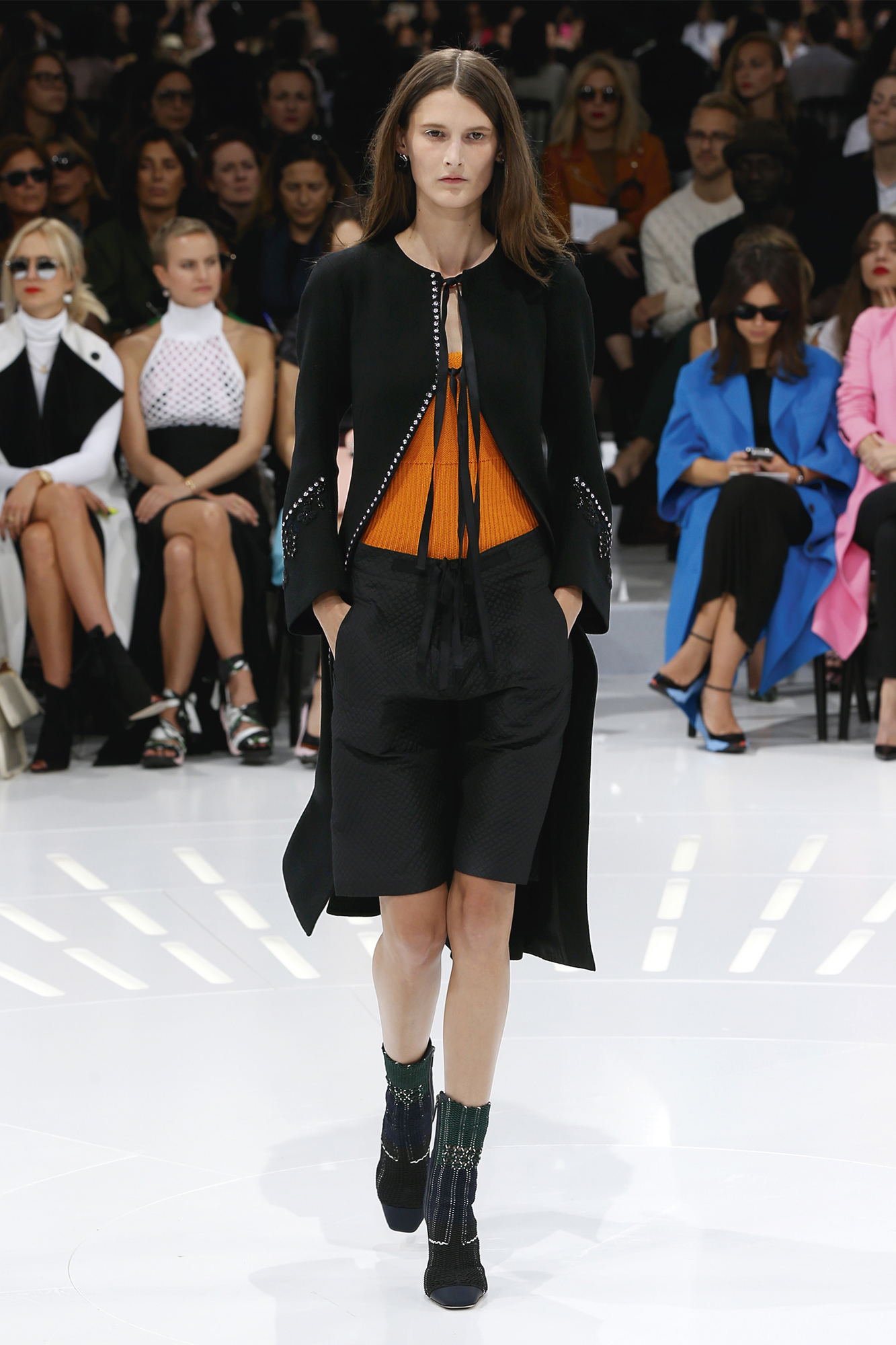 One of the greatest fashion designers of all time, Christian Dior, was born in France in 1905. For the first time in 1947, Dior emerged onto the French fashion scene with his excellent designs for women, which were highly appreciated by everyone. His success was based on the creativeness of both his designs and his business practices, made him the most successful fashion designer at International fashion stage. His designs have been used by film stars and famous celebrities, and his brand continues to operate at the forefront of the fashion industry. Dior died in Italy, at the age of 52 in 1957. Currently, Raff Simons is operating as creative director of Dior brand since his arrival brand every year has launched many extraordinary designs. Brand introduces its collection twice a year that is winter-Autumn and Spring-Summer collection. Following its traditions this time Dior has launched its Spring-summer collection which was awaited by many in all parts of the world.
This July brand launched its collection of dresses for women through a fashion show. Show was held successfully under the observation of Simon, who attended the show and answer to many questions by media about designs. While talking to media, he said this is not a modernized look of dresses that were introduced for the last decade, instead this time designs were remix of old classical 19th and 20th-century designs. Simons told his intention was to create something "modern," but the question was what modern means. At Dior we follow our glorious history of many decades, so we I our designs put this new idea to remix old designs with modern cuts. Now we see that in this collection of dresses we can see centuries in a glance.
New Western Fashion Christian Dior Ready To Wear Dresses Spring Summer Collection 2015
Christian Dior Spring Summer Ready To Wear Collection 2015 consists of men & women variety of stylish dresses according to modern western fashion trends and ideas. This season it was not only the dresses, but it was styling, Makeup and overall presentation which impress all of us. Dresses were beautiful, elegant, stylish; eye catching and creativeness was prominent. Experts and critics have ranked this stock at top, because of an excellent blend of old and new styles. Every dress depicts Dior's historical class and elegance, which defiantly is result of hard work of years and years.
Here I have discussed some of the dresses that were highly appreciated. These designs have record breaking sale in various parts of Europe and America. The best of them was the woven satin ribbon dresses that featured floating voile sections that broke up the textural flow of the garment. Also, a white shirt with laces on its border that surely will suit on slim ladies, off-white long shirts with curvilinear depicting classic Dior dress designs was noticed by all in a show.
Concluding all this it was a successful show, and it was up to the expectations of its customers. All ladies who are looking for cool dresses can visit Dior shop you will not disappoint. A Dior dress is surely excellent addition in any one's wardrobe. Have a look on the blow posted fantastic gallery of images and get inspired. Opt the Modern Western Trends and choose the chic attires to groom your looks plus personalities!
See More As:
Ralph Lauren Fall Winter Collection for Men & Women 2014-2015
Top 10 Best & Most Popular Female Celebrity Hairstyles for Women
Best & Cheap Christimas Gift Ideas for Family Members & Parents
Gucci Latest Men Fashion Accessories Collection & Articles