Huge news! Your favorite ready-made clothing brand Breakout has launched its latest summer collection 2015 for men and women, or you can say, boys and girls. Like always Breakout has maintained its convention of bringing out the most stylish and amazing western style dresses. This collection consists of both style and elegance that are fresh enough to cherish your summer. So wait is over dudes & gorgeous ladies because Breakout is here with its unbeatable collection to make your summer full of sophistication, decency and style. Give style to your personality with Breakout latest amazing dresses adorned with beauty.
Breakout is one of the leading names of western brands serving in Pakistan with the most amazing clothing range. The brand has been working since past few years & has gained a very rapid success in short span of time. Break out provides with casual western style clothing including tights, trousers, pants, shirts, jeans, tops, sweaters, Bermuda's, tees, shoes, and accessories. It always launches its seasonal and occasional collections so how come this well-known brand could forget the summer needs of fashion lover youngsters. This summers, enjoy yourself by wearing the trendy outfits by the breakout. The designs are too cool and feel comfortable to wear in this hot sizzling weather. The Beautiful color scheme is adopted in this assortment to give alluring prints and sums up different hues to form new shades that are more attracting. Every teenager wants something comfy and chic for him/herself. Now you don't have to worry about it because we are going to post another pleasing collection for you people!
Breakout Latest Western Style Casual Dresses Summer Collection for Boys & Girls 2015-2016
This collection consists of western dresses that are perfect for casual wear but if one wants to wear it formally than no one can pass by without having a detailed glance on your stylish personality. The dresses in Breakout men & women summer collection casual western style dresses 2015 are simple but sophisticated. As summer is the season, that requires bright and fresh colors, so color scheme used for these outfits is attracting and charming like red, green, yellow, blue, peach, off-white, pink, purple, etc. The dresses include shorts, jeans, long shorts, t-shirts, tops, frocks & many more for young boys and girls. One can also wear them to an outdoor party with friends or picnic in a town. The fabrics used for these dresses is quite amazing and comfortable. It's a convention of Breakout that they never compromise on quality& always provide with their best of fabrics for the customers that makes the brand even more reliable. The price range as of quality is kept high but not so much high that one cannot afford it. Furthermore have a look on these amazing casual wears image gallery below. Get inspired by the latest designs posted in the Breakout men & women summer collection casual western style dresses 2015-2016.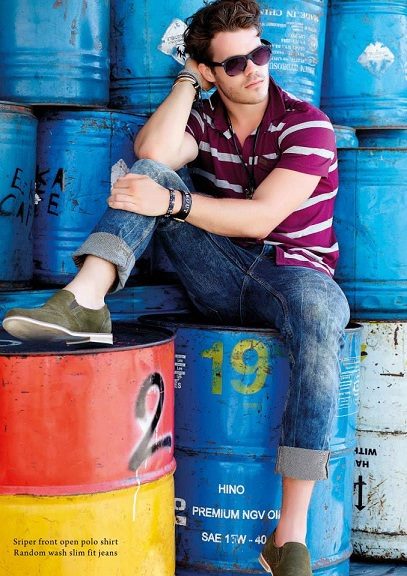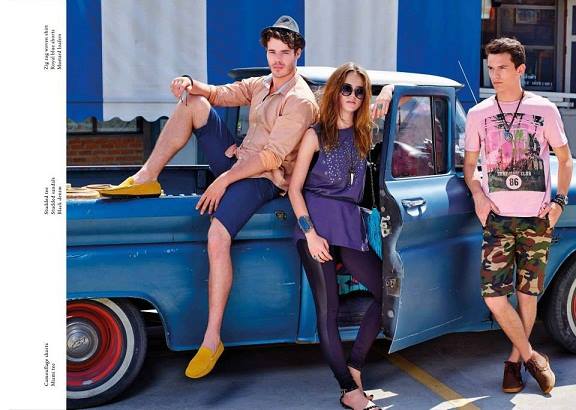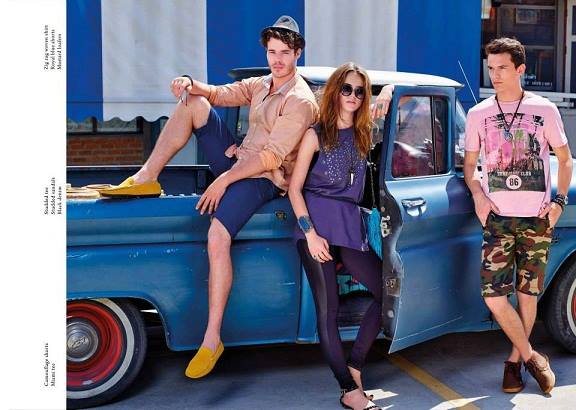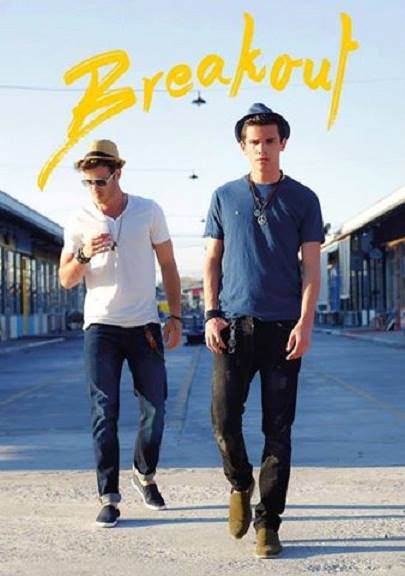 See More As:
 Outfitters Summer Spring Dresses Collection for Men & Women 
Breakout Kids Beautiful dresses for little girls & boys for winter
Riverstone Male/Female Casual Dresses for Summer Winter