White is the wedding color among western countries from centuries. Western women always wear white dresses at their weddings to flaunt an innocent look. Christian brides in West always opt white bridal gowns and frocks. This dress adds charm to bridal's personality, and we see how adorable ladies look in their beautiful white wedding gowns entering the matrimonial agreement with white flowers in the hand and the addition of head veil just like a fairy entering an arena. It doesn't mean to choose the most simple because the recent trends have depicted something different. Initially, most wedding gowns were made in slightly simple ways that had its beauty but to add more western designers have now introduced a few more things to it to add more elegance & style.
Bridal is the queen in a wedding.
Marriage is once in a lifetime kind of time when especially girls want everything to be perfect as it's the beginning of the new era with the love of her life. So, girls need all the arrangements to be done in the perfect way ever, their dress, hairstyle, shoes, etc. everything. To fulfill this demand for perfection and uniqueness designers have challenged the adorable plain white outfit look by doing additions. As fabrics play a major role in simmering up to the creative looks, so fashion experts have added printed borders that are considered as the hot trend of the year. Also to give the best-sophisticated look to the lining of wedding gowns, another great addition is made i.e. the use of embroidery and laces at the bust areas, cuffs, waist, bare backs, etc.
Tradition of holding flowers by a bride is famous from years.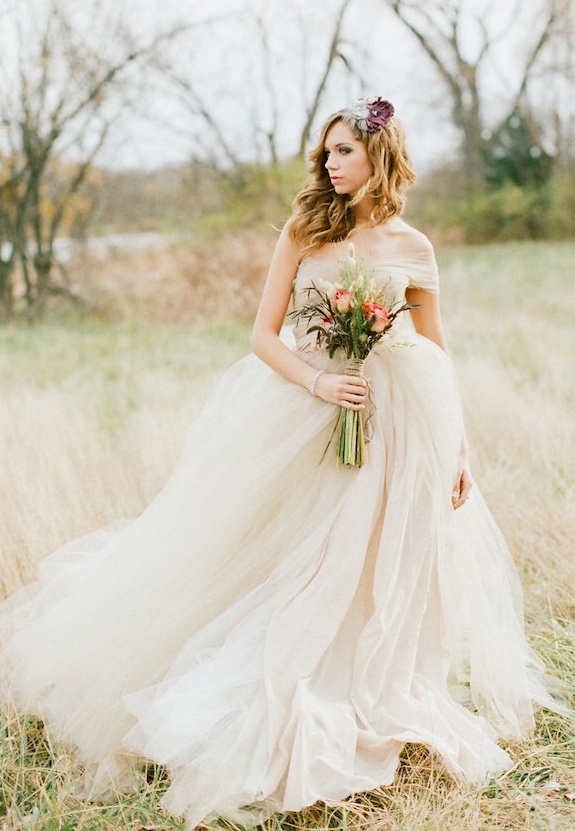 Latest Western Bridal Wedding Dresses & Gowns Collection 2016-2017
For the women who do not appreciate the floor length wedding dresses, short length bridal dresses are introduced that is a mega change. I guess, skirt type bridal dresses with stylish jackets & strapless blouses are designed just like the one worn by Kiera Knightly on her wedding day, so this choice is also available now, you can get tea length & knee length ruffled frock styles and A-line tea length dresses. Another thing greatly appealing our brides-to-be in the newest variety of white wedding gowns is contrasting waist ribbons and veils.
Lace and net bridal gowns are very popular in this season
Moreover, there is a huge variety of floor length princess style lover ladies, no wonder that looks has its grace and especially when doubled with net fabrics and neat embroideries, laces and waist ribbon belts shaping your figure perfectly. For luxury bridal dresses, gems and stonework is made of the bust cups & waist rendering a sparkling effect that seems fancy and royal. Furthermore, designs are clearly depicted in the image gallery below to leave you an open choice to select the one most fit for you.
See More As: