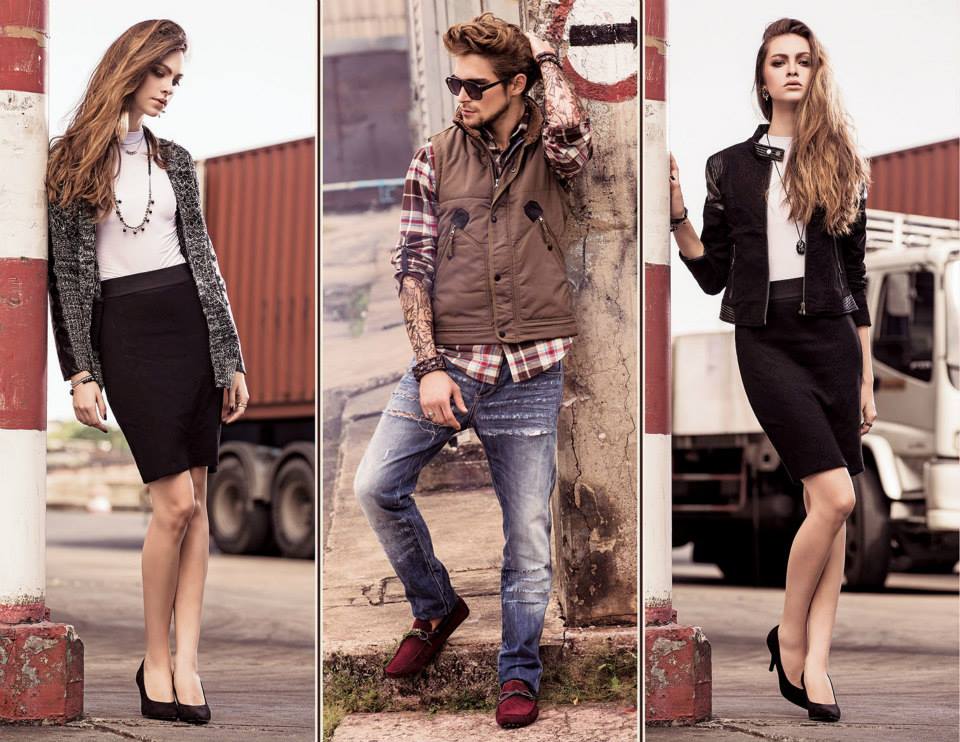 Hello guys and girls! Time for a grand shopping of excellent goods. The winter season is at its peak and demands a lot of warmth for you to have your clothing so get ready for a great season ahead with cozy, chic and trendy jackets, shirts, coats jeans and sweaters. You read the title and you what? No brand would provide you smart street walks the way this name is going to dress you up. From Idea to Market Forerunner; OUTFITTERS is the right name for your casual and formal winters. Now moving out in freezing winds won't be a rough thing for a men and women, they'd be stylized by outfitters' nearby store!

Whether you are a fashion addict or a quality conscious person; staying home or hanging out; being a student or proving yourself to be a specialist of your businesses. Walking as a sleek professional or the chic party person; Outfitters is best for you as it has all the lifestyles covered in its collections. Established in 2003, it was working initially for men and women's smart western wears. Later on in 2008, extended its focus for kids clothing naming the collections Junior and then in 2011, introduced women eastern wear naming Ethnic. The brand has its stores in Dubai, Karachi, Faisalabad, Islamabad, Rawalpindi, Gujrat, Sargodha, Multan and many other cities. Selling the expertise and quality over the globe, outfitters have now launched its new assortments.
Outfitters Latest Western Wear Casual Dresses Winter Fall Collection for Modern Boys & Girls 2014-2015
Coming towards the fresh arrivals by outfitters; The Latest Fall Winter Collection by Outfitters 2014-15 for Men and Women is an entire clothing theme from casuals to tailored masterpieces, contemporary essentials and cutting-edge fashion for ladies and reflection of "what's hot" stuff having timeless classics for gents. Casual crew neck and Formal Shirts, sweaters, fluffy jumpers, stunning leather jackets, pure masculine jeans, skinnies, snoods and amazing fur jackets from this ensemble; and to complete the look in a matchless way, Matching accessories, bags, scarves, belts, and shoes are also included in this amazing treasury. Made to be fashionable these products are stylish, durable, safe and comfortable for both guys and girls. So rush to your nearest store  to get your winter filled up with playful colors and unbeatable style with an outfit by outfitters! But before you go for shops better to stay calm and scroll down to first visualize this array right here. Give a glance at the images below, grab your liked one from an outlet near you, and stay in style!



 See More As:
Breakout Latest Casual outfits for Boys & Girls 2015
Outfitters Spring Summer Collection for Men & Women 2015
RIVERSTONE Best Western Wear Dresses for Urban People