One delicious rain and all the summer thing is going to say goodbye to the next year. As winter is about to arrive than why not we remove the summer dresses from the wardrobes and fill them with the winter ones. This winter like always designers are doing their best to fill colors to your dull days. LSM has launched their latest winter kurtis collection 2018-19 that are bright enough to rejoice with boring, dull weather. As our fashion industry has crossed the boundaries from eastern to western countries to reach out women of every culture.
In this modern age where sophistication has reached its peak on one side, at the same time people are loving and admiring the rich heritage and cultural clothing because no doubt our traditional clothing are not old fashioned but the way designers are keeping these traditions with great style and grace that is the main reason it appeals to customers. Our fashion designers are indeed so talented, and their seasonal, and occasional collections are the proof of their hard work. LSM is also one of these famous names.
Lakhani is working in the fashion field since 1947; Lakhany Mills LSM are listed among the chief textiles of South Asia that provide material for girls especially. It has always shown remarkable women trends and is highly liked and demanded by the customers not nationwide, but its product demand is day by day increasing internationally too. It has always presented high-quality fabrics and the most favorite attires of women.
Lakhany Latest Winter Kurtis Designs Collection 2018-2019 by LSM Fabrics
Previously it launched its spring summer collections for ladies, and now it has come up with the latest winter kurti collection for the cold season. Kurti is so in trend these days, and mostly girls and ladies prefer to buy kurti and a matching tights or contrast trouser according to their choice. Lakhany Mills have turned their focus on this increasing demand of kurti and displayed intimate latest winter kurtis collection that is a complete package of unique designs and stunning prints.
The fabric chosen for the manufacturing of these kurti is chosen very winter friendly i.e. cambric however the styles are quite intimate and sophisticated. Many urban and ethnic designs are carried in these dresses enriched with elements that are easy and comfortable to use for daily wear. These kurti can be worn casually or for formal home parties due to the lean and straight cuts with thick fibers fabric. So don't be late to get a benefit of all in one winter pack. This stylish, reasonable and stylish kurti collection is available in all big stores in Pakistan.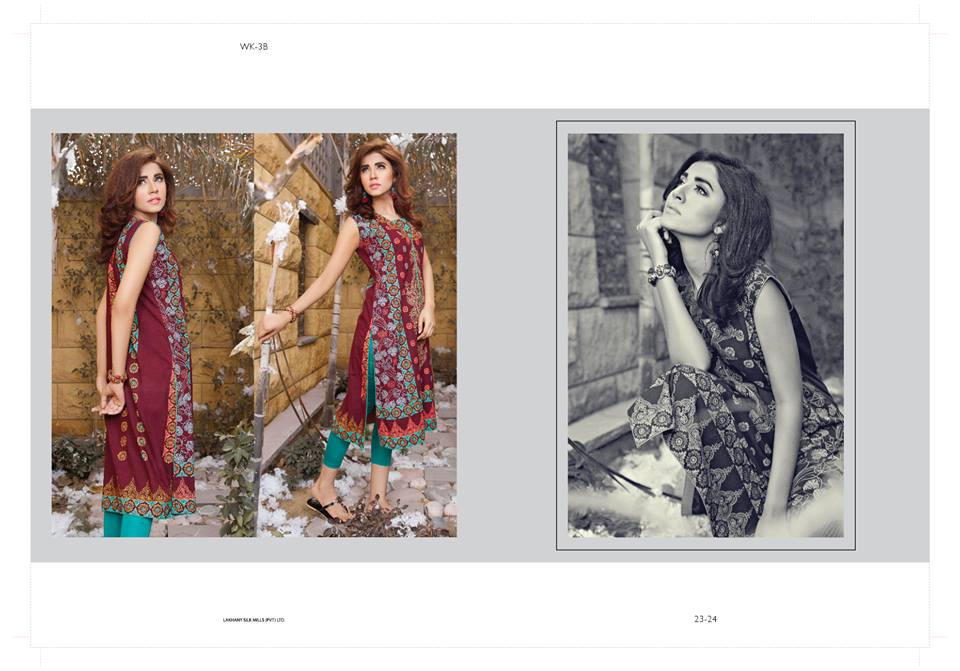 See More As: