Great hair with appealing color and magnificent hairstyle, all adds up to a woman's beauty and charming persona. Keeping your hairs healthy and full of life or fine texture is an essential element of your beauty routine. Without perfect hair, your whole effort on the makeover will simply go in vain. As summer is just around the corner, most of the girls do not only seem worried about how to tactfully keep their hair healthy but what color they should carry for the season. Selection of perfect hair color for yourself can be a tricky business as experts may say. But with the perfect hair color, you might end having the best outlook you have ever imagined. Today we will share the top ten best summer hair color trends 2023 with you.
Top Ten Best & Most Popular Summer Hair Color Trends for Women 2023-24
Down below, we have gathered here the top ten most alluring and fascinating summer hair colour collections that girls should try for the coming summers. These colors are surely going to be the delight for this season.
1. Chestnut brown with golden highlights:
This combination looks great as it does not look too bold on the whole and the chestnut brown color seems to create a balance with the golden highlights. It can go with both the eastern and western outlook. Therefore, it is loved by many.
2. Balayage highlights:
These highlights give a soft and pastel effect to your hairs, yet it looks funky enough. These highlights can be tried in variant of shades and colors. Either long hair or short hairs, these highlights enhance the shine of your natural hair.
3. Light brown with subtle blonde highlights:
Here is the fusion which can give an immense pleasure once you'll try it and look yourself in the mirror. It is the best summer hair color to be selected for casual routines. It is that amazing contrast that is kept in the low tone which is why it looks so refreshing when you carry it. Especially in summers, such fresh look of your hairs will bring you loads of appraisal from everyone.
4. Honey gold brown with brown ombre:
Brown ombre is might be something common, but to have it blended with the honey gold brown is something unique and distinctive. As the brown descend to the tips of your hairs, it gradually blends with the honey gold shade which looks stunning.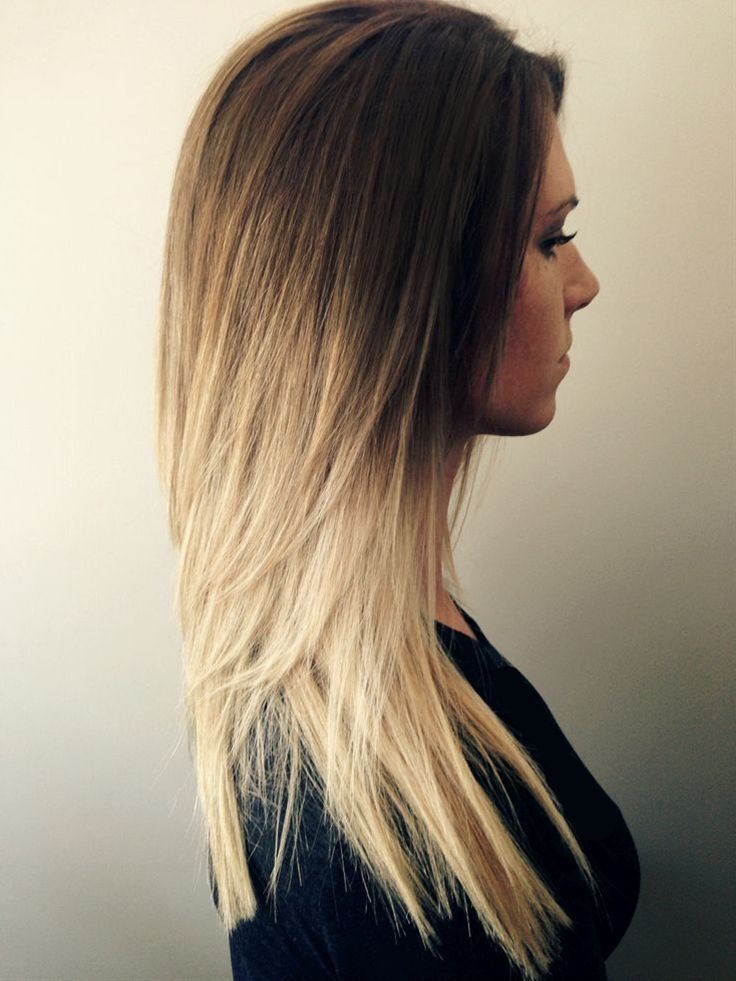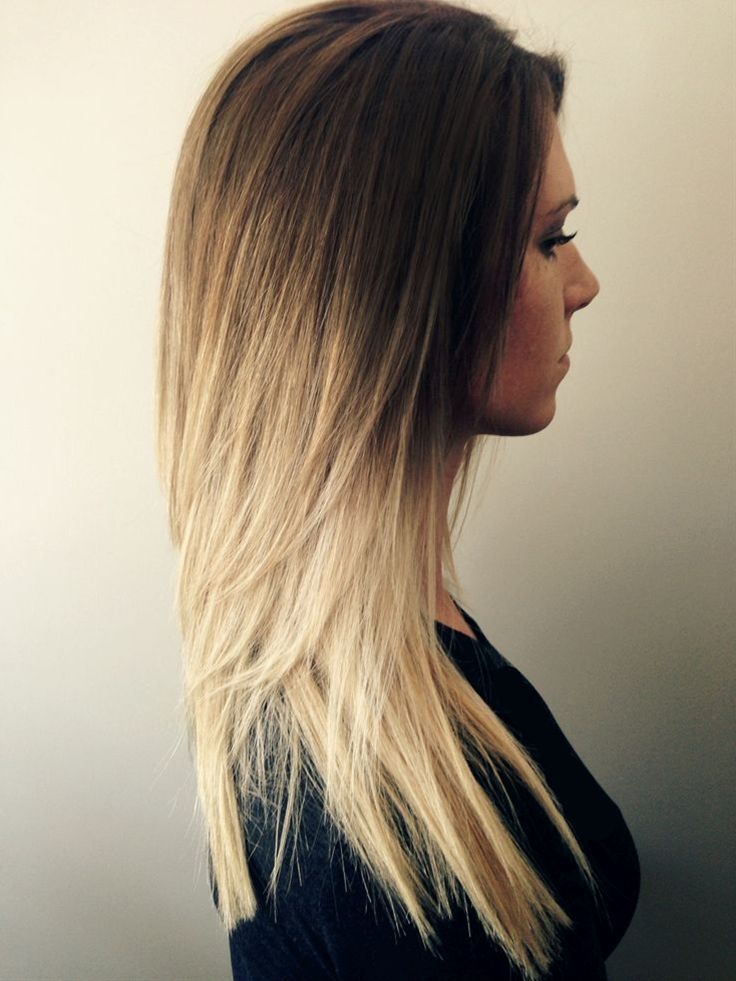 5. Brown with golden highlights:
For years, this hair color combination has been in trend for summers, and still one cannot get enough of it. No matter how many folds the trend will evolve but the use of brown with golden highlights will never go out of the fashion.
6. Dark brown with caramel highlights:
For girls with naturally dark brown hair, this hair color trends is quite easy to follow with a little addition of caramel highlights. The perks of using caramel color in highlights are that it gives a natural outlook. Many of the Bollywood stars are even seen carrying the same hair color combo.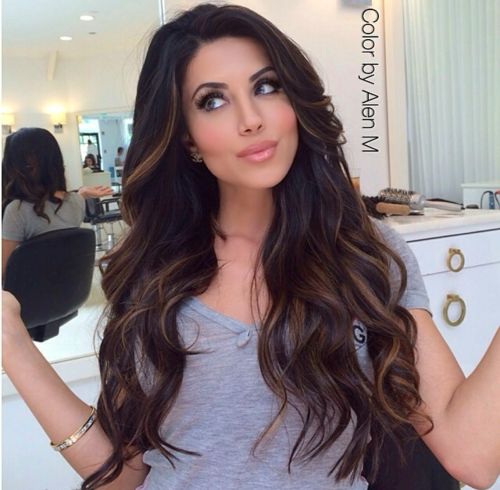 7. Red Black:
If you want yourself something chic style or funky, then you probably should try Red black. Girls of young ages love to carry it. It has that bold and strong outlook. But try to keep it natural and avoid too much otherwise it might spoil your entire persona.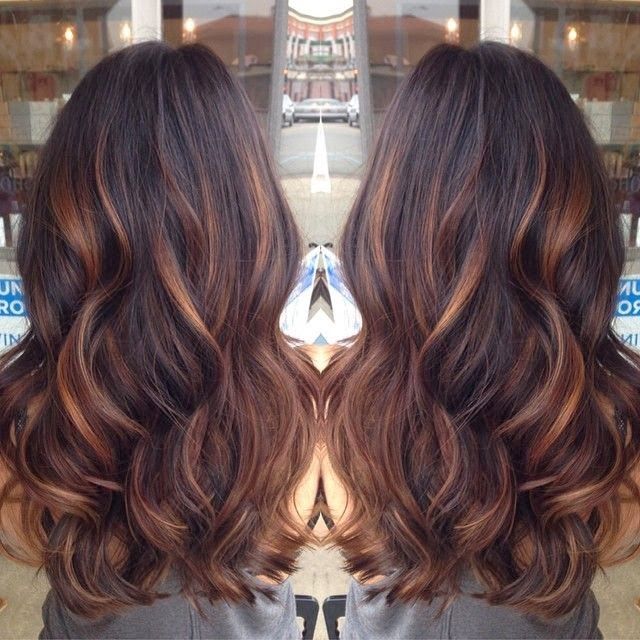 8. Blonde highlights with brunette lowlights:
It is something distinctively tempting for a summer makeover. Blonde highlights look cool, and brunette lowlights give an extra weight and depth to your hairs.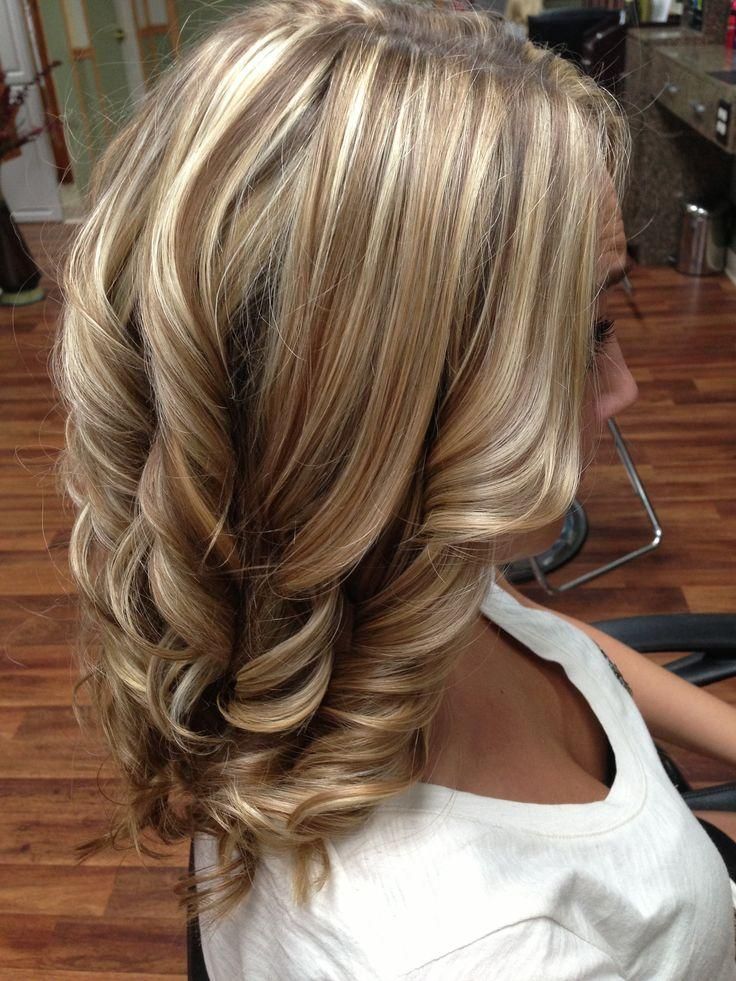 9. Brunette with melted butter highlights:
Melted butter highlights are not so prevalent, but its combination with the brunette base color looks a lot prettier than you imagine. It is great to try for mid summers as the light tips add a refreshing effect to your hairs.
10. Ombre sombre Hair color:
Last but not least is the most famous ombre sombre hair color style, whether you want to try the same shades of brown, dark brown and light brown or you want to try a combination of lighter shade, all looks great in the ombre style.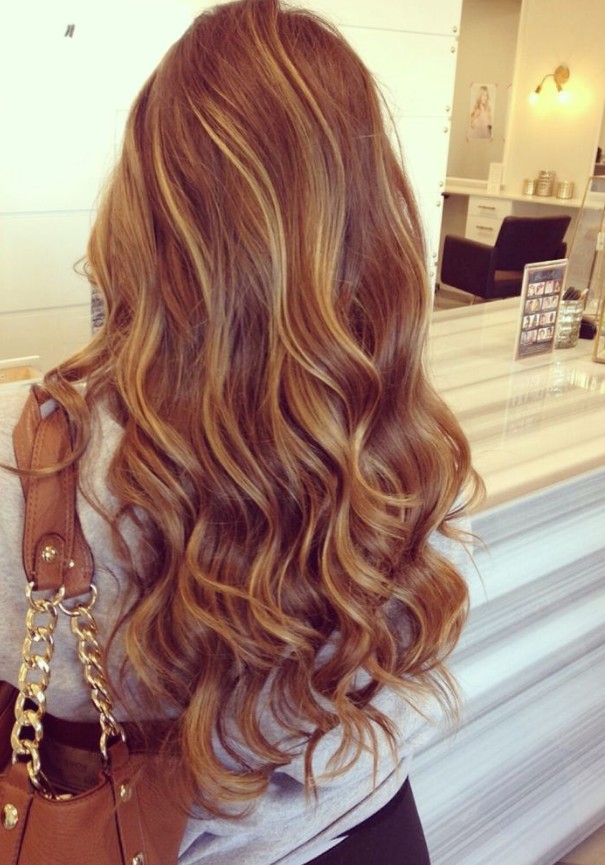 See More As: