Yes, this is definitely the fur season. The fur slides were the shoe of the summer, with Rihanna's style taking the crown. People are loving fur products especially the shoe thing. You have heard about the Fur bags, jackets, coats, clothes, etc. But instantly it's time to rock the fur slides. Now that we've all officially gone insane for this odd footwear phenomenon, how should you actually wear them now? here we are going to share the ten best ways to wear fur slides to look stylish. Here you go!
There are various ways to incorporate fur slide trend into your summer wardrobe!  They can be worn as featured in today's post with a pair of mommy jeans, t-shirt, and a kimono to pull it all together. They also look great with black skinnies or and a cutesy button up shirt. You can also pair them with a pair of slouchy pants, a tank, and throw on a denim chambray to top the look off. It also would look great with a bodycon dress, as well. The possibilities are many. I say have fun with this trend because I know I am.
Admit it, if fur slippers were in, you'd be slipping into them every single day thanks to their matchless comfort and unbeatable convenience
10 Stylish Ways to Wear Fur Slides/ Slippers to Win the Game
Here we are presenting the ten beautiful styles to wear the fur slippers. I hope you will definitely like and try them.
Dark and mysterious. We love how black allows you to go a little over-the-top with your ensemble.@yungpeppermint
Nearly nothing screams "chic" as loud as basic red tuxedo outfit paired with a pair of fluffy slides.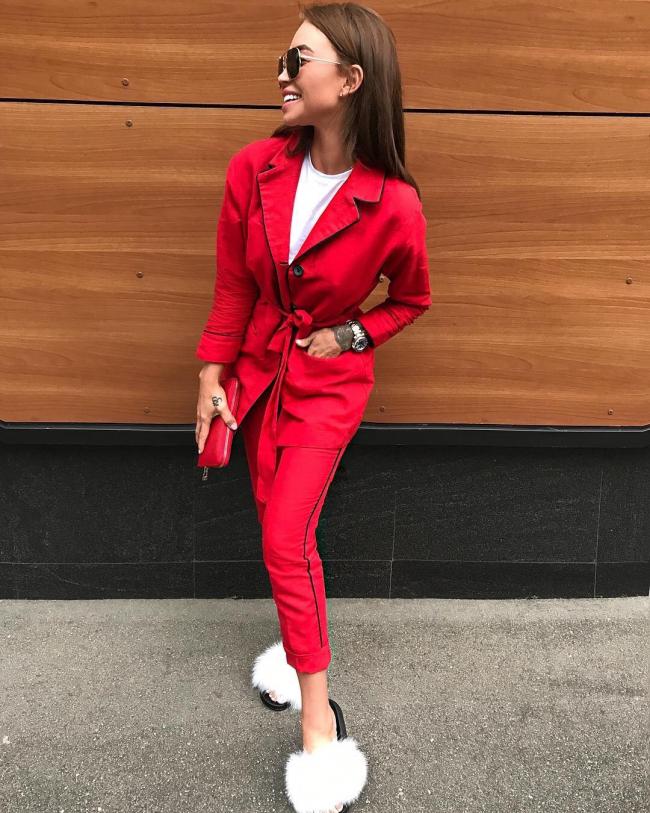 Black lace bodysuit, satin full-length cape, and black tight jeans. An all-black outfit is, no doubt, at the top of every girl's list of go-to evening outfits. But, if you want to tone the furtiveness down a notch, furry slides have got your back. Picture:  @rlt__
Look effortlessly trendy in this outfit, consisting of an orange top and black skinnies, with a touch of playfulness from the furry mules.  Image: @charliekamale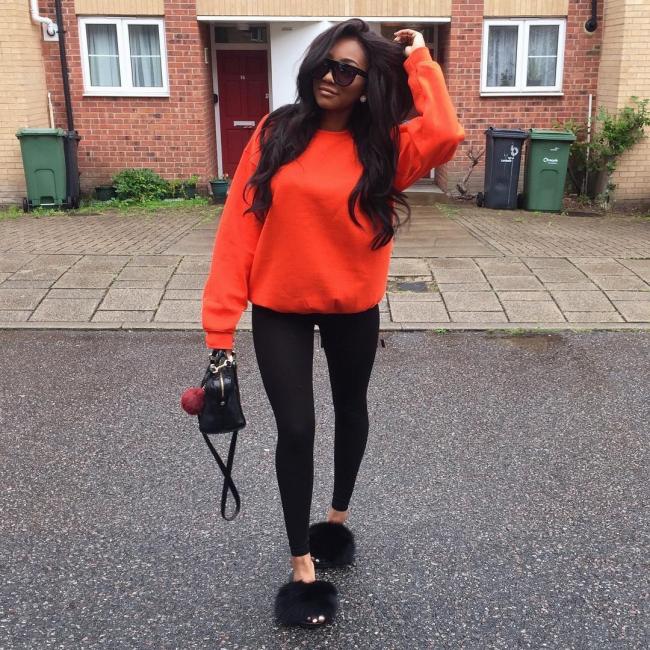 As you can see, there are many easy combos what you can mix up together, by pairing casual essentials with bright color fur slides. Image Courtesy: @kovalenko_valeria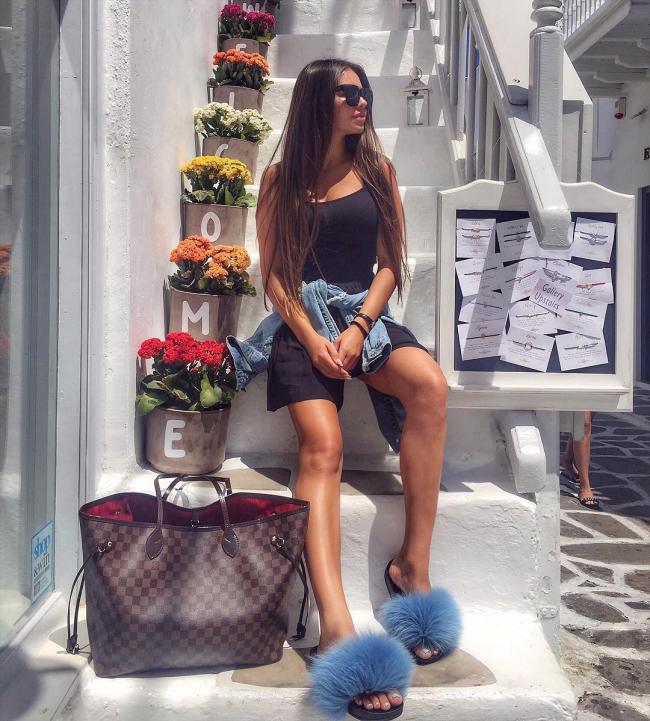 Olive green and cream colors should clash, but, not if they're both clad in muted shades. The soft warm tones and tasteful materials work hand in hand to create a girlish and put-together ensemble.  Image credits: @dazhaneleah
Look How cute is this? Pair the furry slides with pyjama pants. Add T-shirt or whatever you want to go with. It will give a stylish casual look. Picture @chloekitembo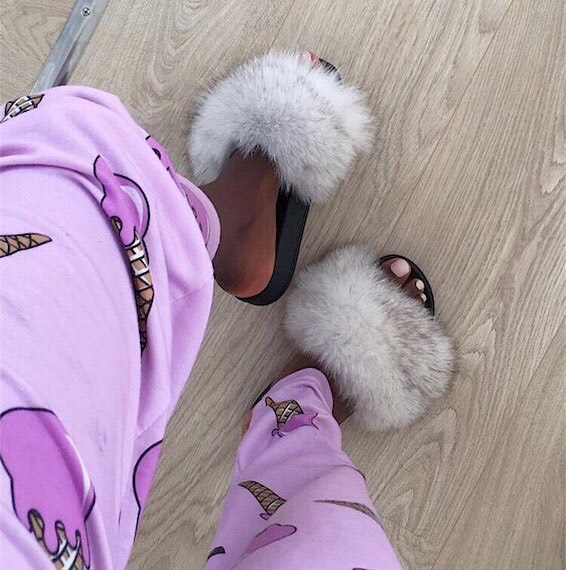 If all-black feels a little too heavy, add a khaki army jacket! Matched with a pair of fluffy mules will create a badass outfit. As seen in the picture.  @breenylee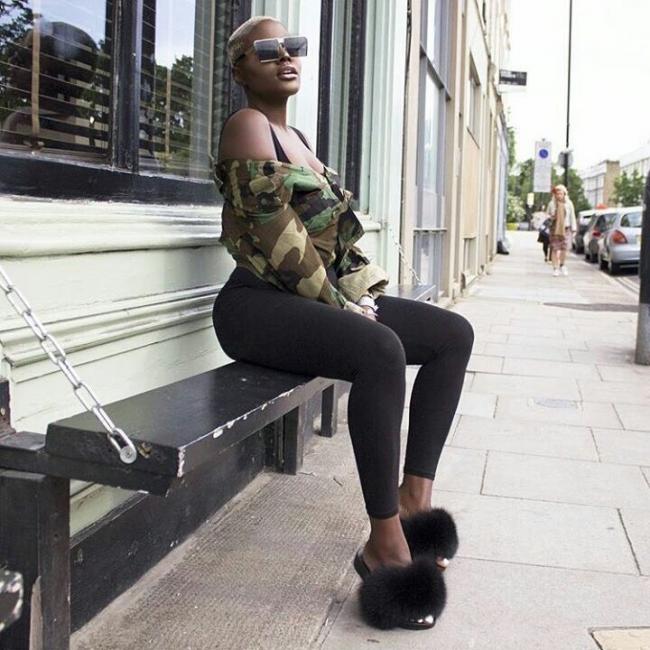 You can never go wrong with a flattering pair of mom jeans. Topping off the ensemble with a pair of black fluffy mules? It's a definite stunner.   @dajanaic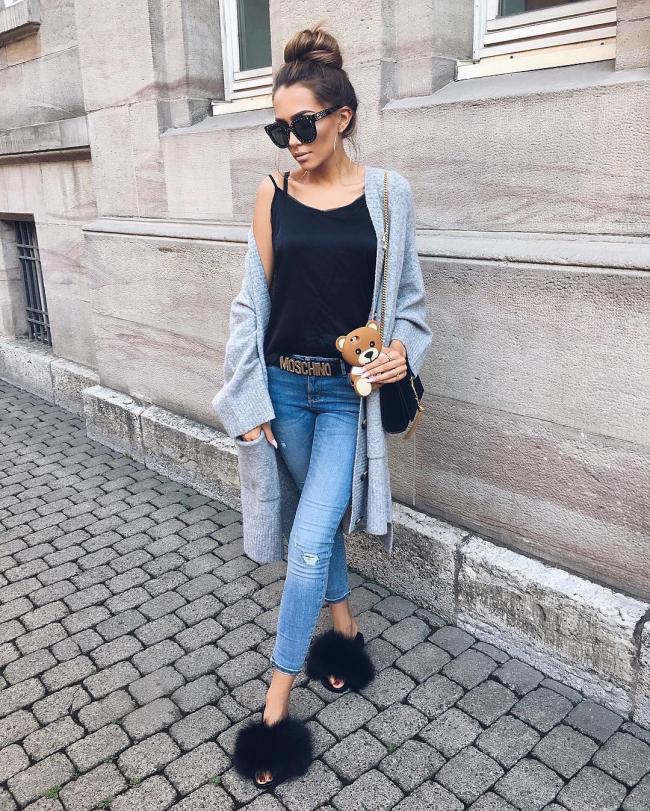 See More As:
Comments
comments