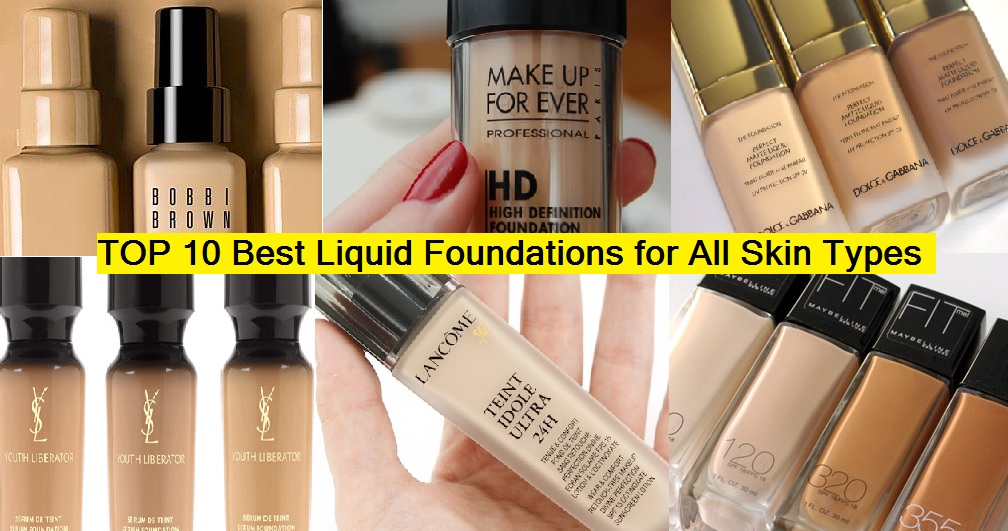 Hey lovelies! Hope you all are hearty. As a blogger I've always been keen in posting the most appealing and imperative articles that could satisfy all. "Foundations" play a key role in make up, no matter whether it's bridal makeover or party time, casual or formal event. For an unblemished, flawless and natural look, choosing a perfect foundation is the most complicated and arduous task to leap over. Half the battle is over when you've found an ideal base. So, here we bring you the TOP 10 LIQUID FOUNDATIONS to cater your needs and that surely will help you out!
Top 10 Best and Most Perfect Makeup Liquid Foundations for All Skin Types
Here below is the detail list, Check these foundations and your groom your looks and personality according to your need and type! for More Stay Visiting www.stylesgap.com for latest beauty tips and fashion updates.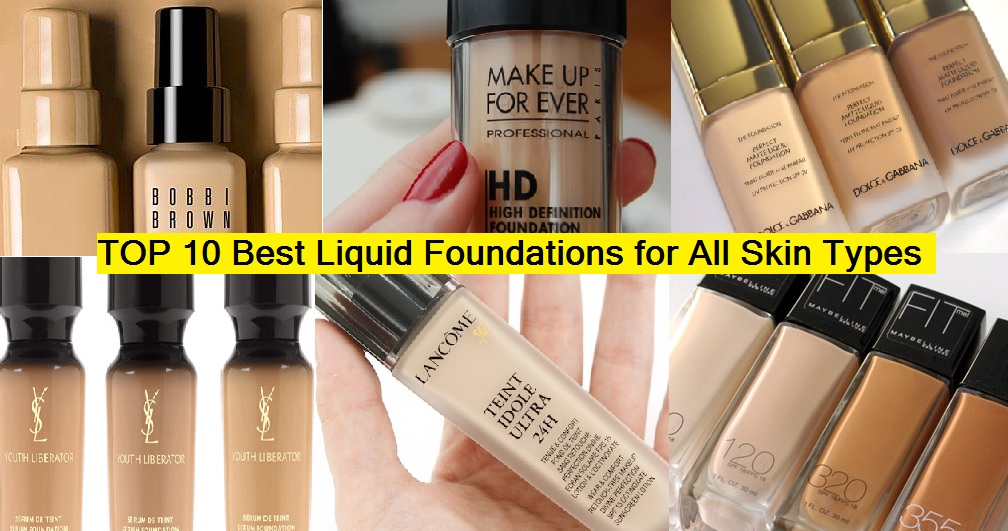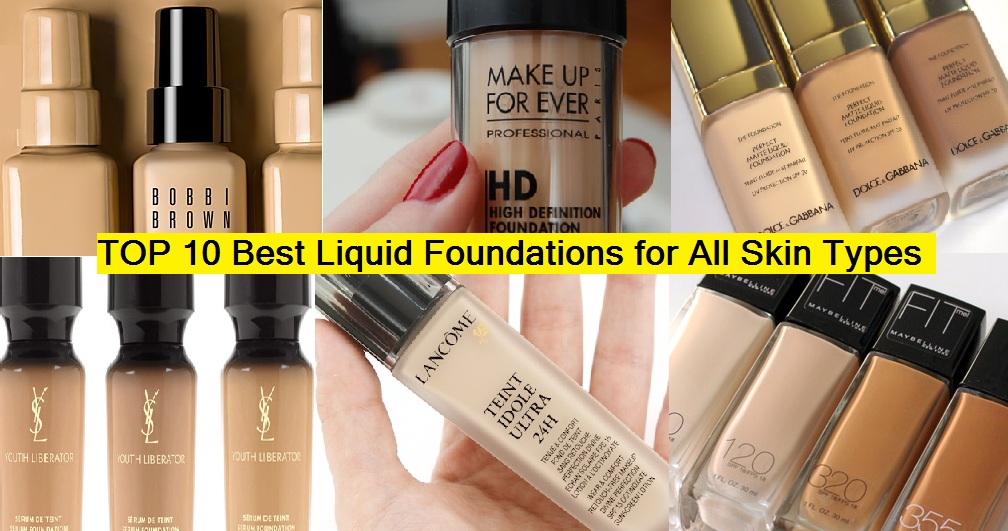 For fade and dull skin: DOLCE AND GABBANA MAKEUP
Just fedup of looking deathly ill? Then crack down on a foundation that conceals imperfections and blemishes and gives an elegant and stunning look! This superb formula by Dolce & Gabbana instantly illumines your skin and gives an alluring look. It has a wide range of shades to suit almost everyone. For more better results, you can layer it for additional coverage.
sans makeup? Focus on a foundation that has a brightening agent to give you that perfect pick-me-up. This super-light formula by Dolce & Gabanna instantly illuminates your skin for a fresh, bright day look. It also covers any fine lines and you can layer for extra coverage!
Dolce & Gabbana Perfect Luminous Liquid Foundation, £35, Harrods" height="32″ width="32″>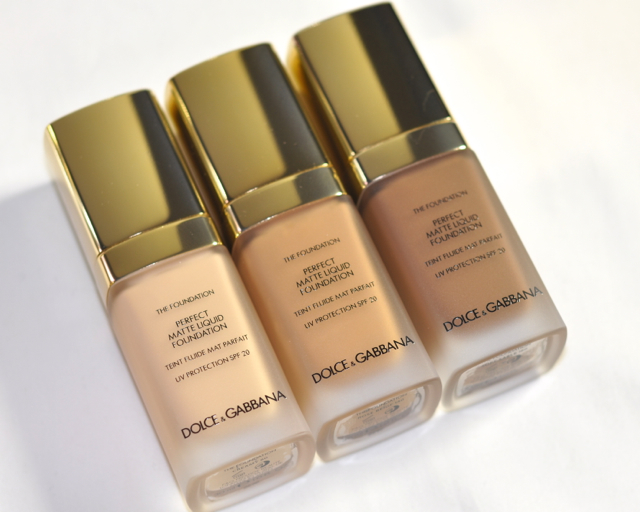 For Long wear : BOBBI BROWN
Finding something that is long-lasting and that does'nt melt? Then here is a gel based foundation that will keep in place for up to 12 hours , giving a radiant look all day long! This oil free formula comes in different colours ranging from porcelain to espresso and you'll surely find your match! As it's name depict that the foundation is like your own skin (brown) and it merges so well that no trace of it is left on face.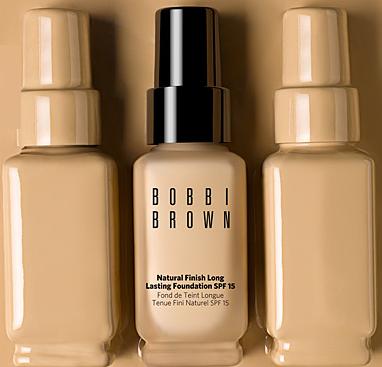 For dewy skin: NARS COSMETICS
Longing for a youthful dewy skin? Nars cosmetic is great! It has anti-oxidants and turmeric to improve the radiance and leaves the skin gleaming and glowing! Comes in 20 great range of colours.
For luminous finish: Yves Saint Laurent
Having normal to dry skin and looking for true luminosity? Using Yves Saint Laurent gives a real glow that you want! Though having 10 shades but covers every skin-type on the whole. It also acts as a sun-block and it absorbs readily.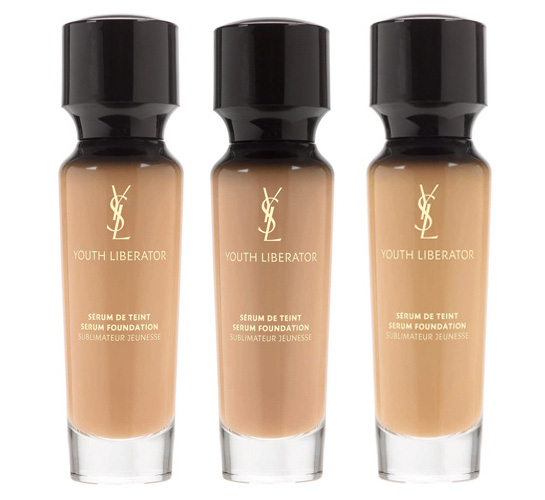 For an excellent skin tone: Lancome
Using any other base makes your skin look spotty? To avoid it, use LANCOME product that does'nt have illuminating or matte so it simply blends giving a squeaky clean effect! Having broad list of colors, altogether 28, lasts for up to 6 hours. It has no shimmer but when applied gives a slight liquid light.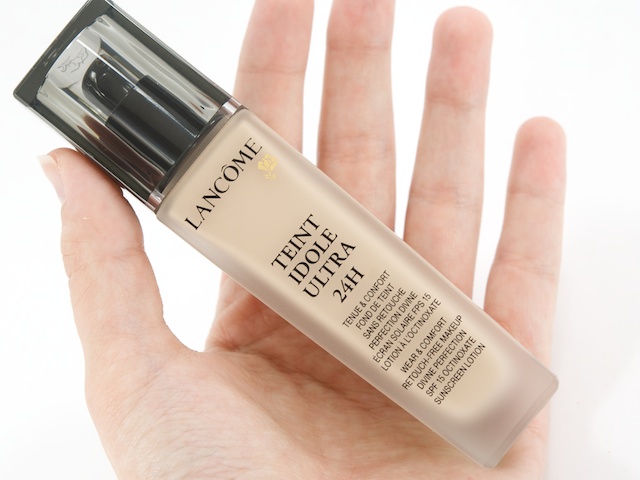 For matte skin: Georgio Armani Maestro
Giorgio Armani is always busy in making the best products. An industry preferred product! A light touch formula with a mild action gives an instinctive and natural look. With a range of multiple shades, you'll find a perfect match for your skin tone. It works excellent for those who want a light weight formula. Also it mingles effortlessly and is ideal for oily skins and warm weather!
 For good deal: MAYBELLINE
This multi-purpose foundation is the best bargain! It is a liquid base that one can use on daily basis because it has SPF that protects form UV radiations and acts as a sunblock. Available in 18 shades and is splendid for acne facing people as it is light-weight and does'nt block pores, leaving the skin in a superb condition, works great for the dry skin people and gives a really natural finish!
Oily skin : LAURA MERCIER
Worried about oily skin problems and looking for a base that does'nt load you up with oil and shine? Then simply go for LAURA MERCIER! It's oil-free formula gives an incredible look. This oil-free product absorbs readily and gives a totally fresh look free of oil.
Need something that you could apply on face and body? MAC is best for it! A water resistant foundation for face as well as body (as it suggests). It is used and preferred world-wide by make-up artists! For long lasting finish, use MAC for festivals and events.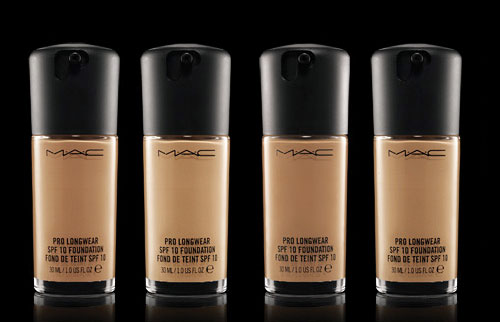 For HD photos/ Wedding day: MAKE UP FOREVER HD
Trying to find something for your wedding day and want high-definition photos for an event? MAKEUP FOREVER is camera's best buddy! It's magical formula makes you look enchanting even in the harsh lights. It blurs the blemishes and imperfections like a real-life editor! Works terrific for the events where you are going to be in photos and is suitable for all skins and is oil-free as well. Having a range of 24 tints, it dries to a soft focus finish.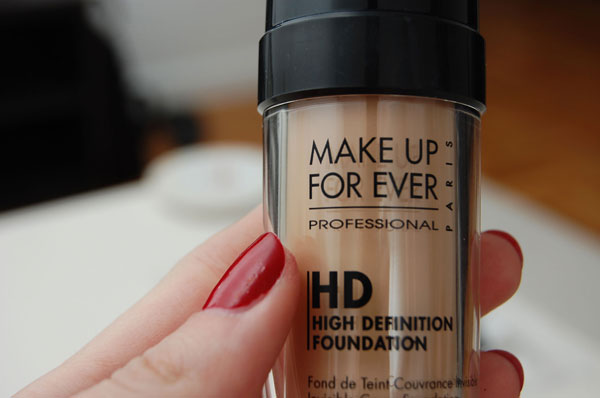 Also Check out these As:
Top 10 Best and Perfect Cold Winter Creams for All Skin Types
How to apply a perfect foundation – Step by step
7 Most Easy and Simple Natural Beauty Tips
Few Homemade Remedies for Dull and Dry Lips in Winter
Top 3 Natural Facial Masks for Skin Whitening