Natasha Couture an online shopping point having its office in Hyderabad, India; presenter of high-class assortments of Indian ethnic designer wear. Being a one-stop terminus, this name has all Indian cultural as well as Pakistani stockings from the customary wears to the fresh and modern formal/ functional dresses. Serving its customers with sarees, salwar, kameez, bridal wears, Bollywood dresses, anarkalis, maxis, straight cut suits, kalidar suits and much more you in sensible prices Natasha Couture has earned quite a big name. The best designer wear stuff on an Indian fashion of for this year is best found with Natasha couture that you can see just by visiting the official website of the label.
Recently, the name has launched an exclusive array of stunning straight cut dresses in short, medium and long length with silk, crepe, pure georgette, semi-Georgette, Jacquard, Satin chiffon, and satin Silk as the dress materials. These outfits are well embellished with exquisite embroidery over Daman, neckline and sleeves whereas some dresses are fully filled with embroidery while some are left plain in most of their designs. These straight salwar kameez suits with lighter decorations are worn casually in weekday's work and with heavy embellishments, are worn formally for weddings, weekend parties, Diwali, raakhi, eid, dashehra, etc. Paired with ethnic Churidar pajamas, these outfits would pour into women, the pure elegance.
Asian Fashion Straight Cut Salwar Kameez Suits Designs New Collection 2016-2017
New Asian Fashion Salwar kameez Suits Trends 2016-2017 consists of best party and formal wear dresses with straight cuts and simple embroideries. Decorated with zari, stone, and sequin work and beautiful, exquisite embroidery, these pieces complete the customary formal look in a chic and fresh way. Embroidered laces, unique prints and borders in these salwar kameez dresses form a nice and decent impact of their wearer indeed. This fresh release has exclusive breath-taking design in almost all the colors covering white, pink, green, plum, peach, orange, yellow, mustard, magenta, red, cyan, black, beige, cream, maroon, grey, purple, orchid, tea pink, navy blue, ferozi, brown, gold, royal blue and many others too. Colors contrasted and combined in these outfits are so dramatic amalgam that a woman can't resist.
Latest straight cut suits by Natasha Couture are posted below as the pictorial demonstration of the outstanding creations for women. Enjoy the colorful and decorated yet divine look of a new array of designer salwar kameez suits for your semi- formal and formal events. So now for you gorgeous ladies out there, it's time to scroll down and find the most exquisite pieces of Ethnic straight-cut women clothing, all chic and up-to-date!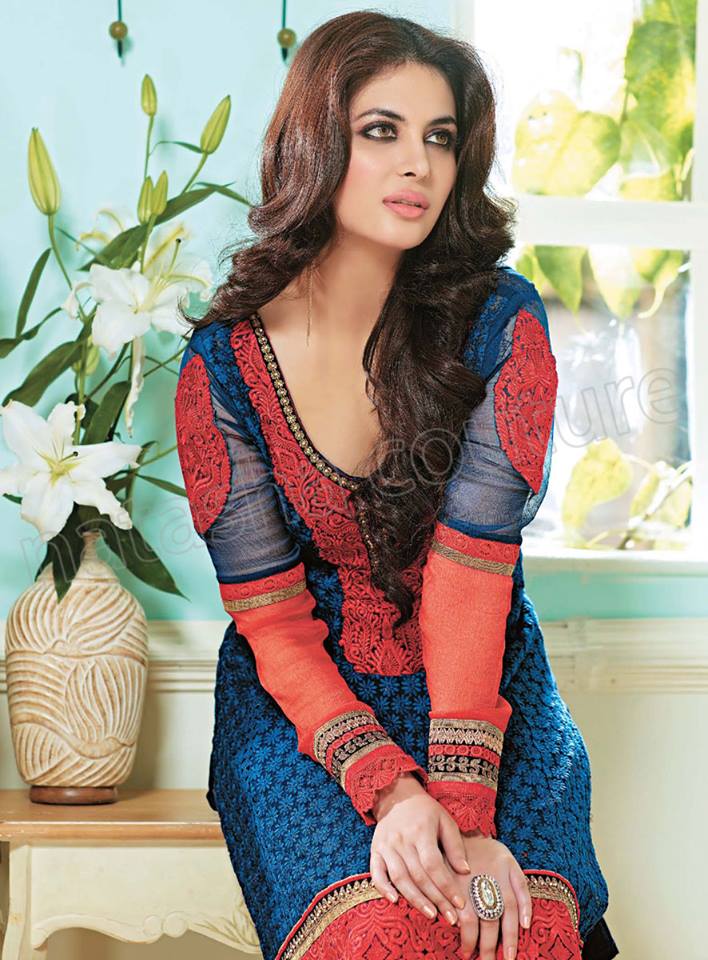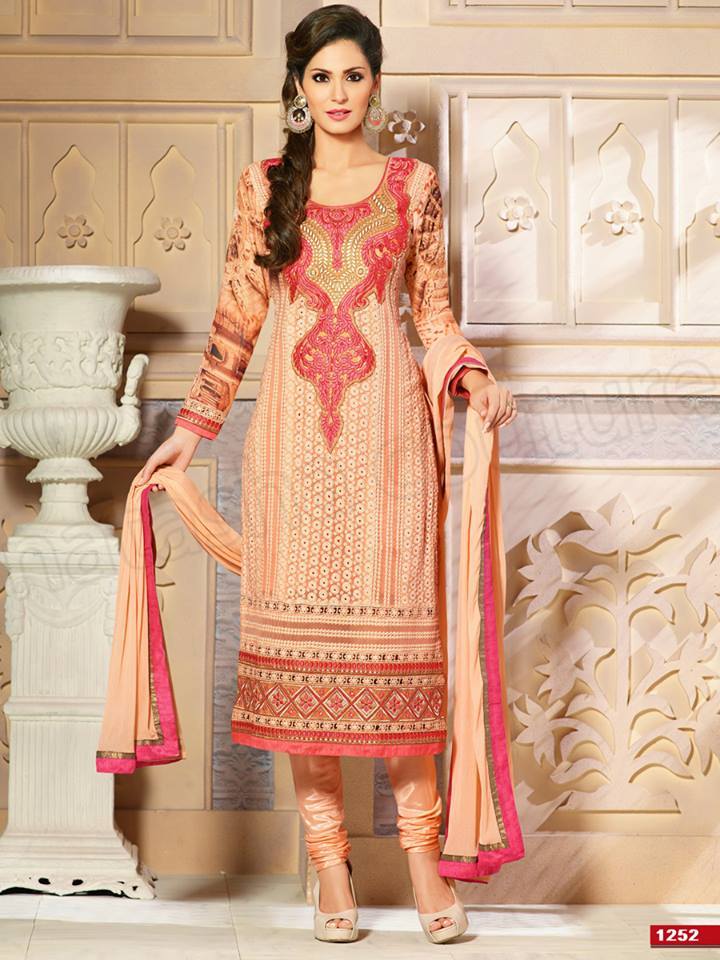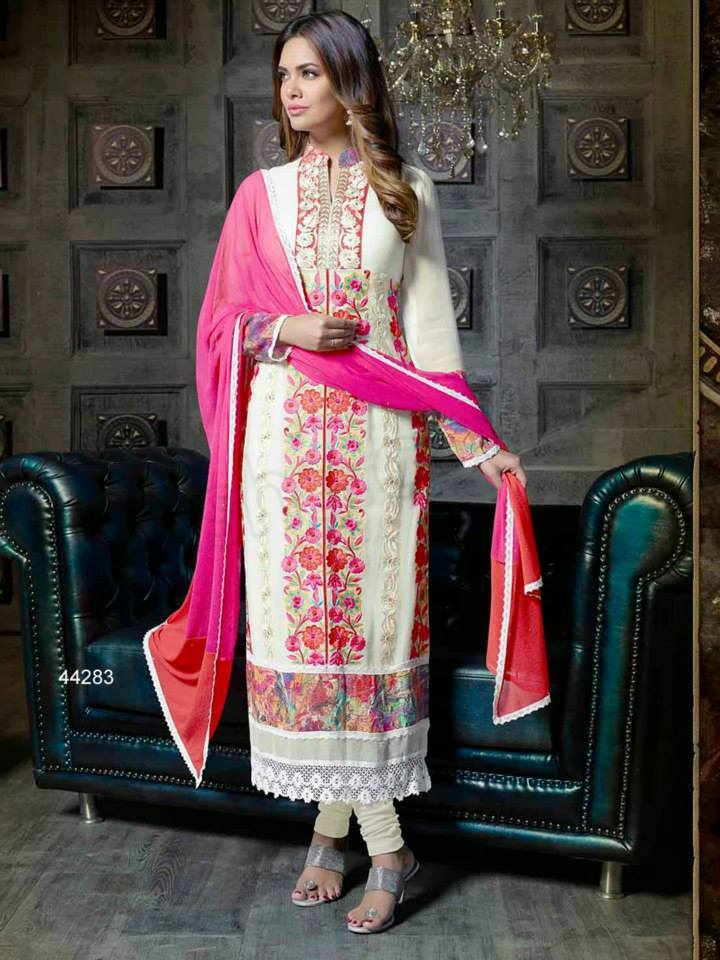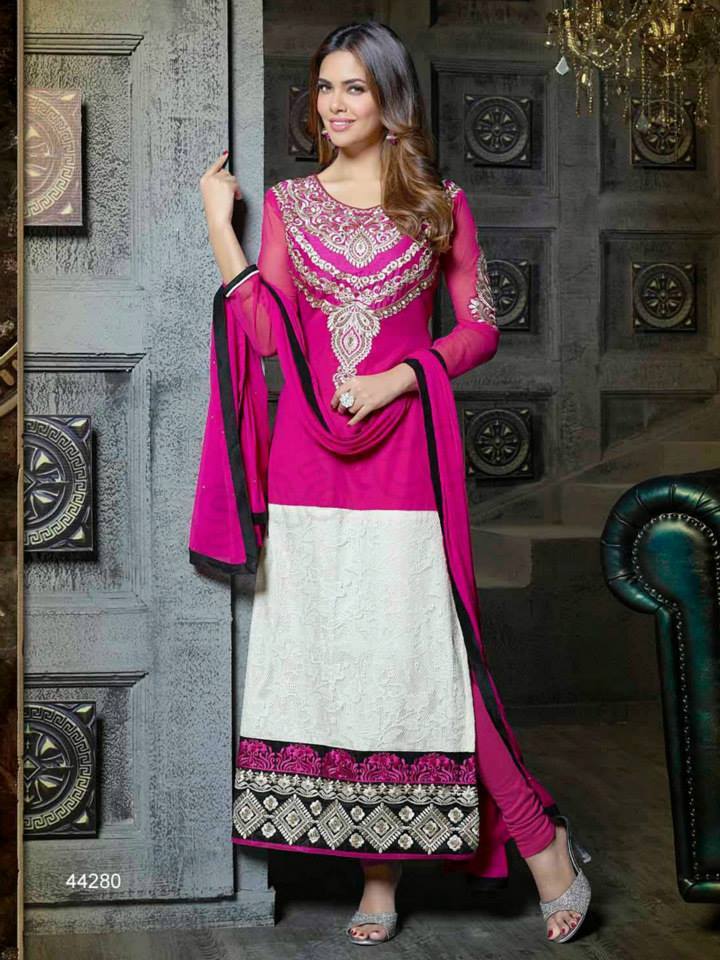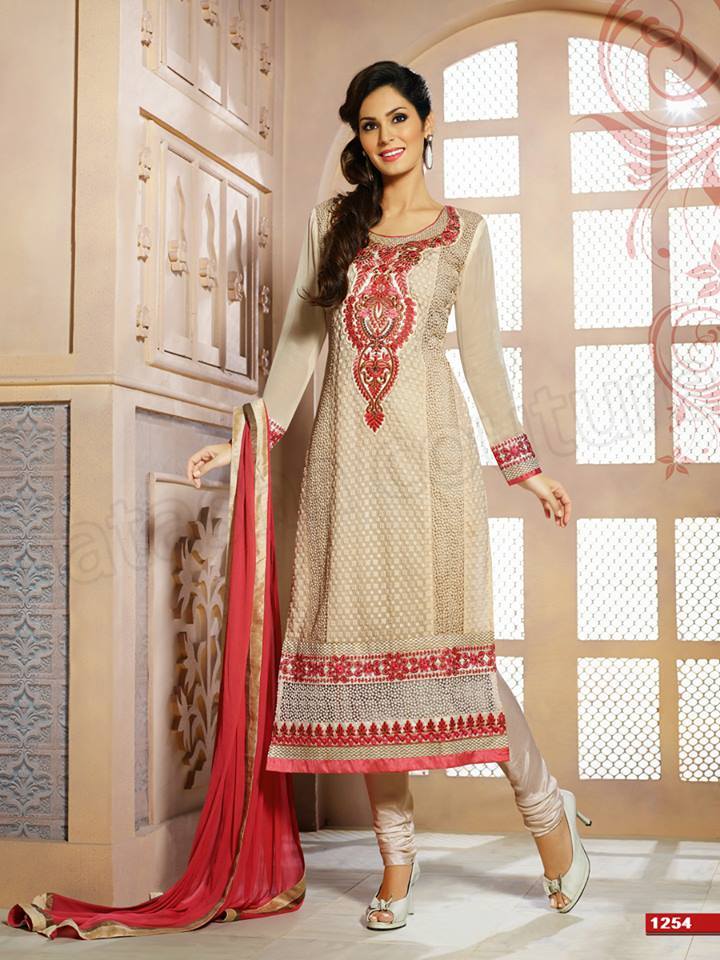 See More As: