Hijab is an essential portion of Islamic fashion and it is worn throughout the Muslim world by Muslim Ladies. It is now a big trend to wear it along gown and abaya and most of the time women/girls find it difficult to wear a proper Hijaab. Today i am sharing this article to help you gals in this regard.
How To Wear a Proper Hijab?
Some Tips how to Select and wear a proper hijab:
First of all select it according to your face  face shape, what type of face you got? is it round/oval or Long/ Thin.
Then observe the weather conditions. In Summer time they are of usually a thin material and soft freely covered scarf, while for Winter/Fall they are warm thick stuff which will keep you comfortable and warm throughout the season.
Select and Pick up the most suitable piece to worn around the head. Which really suits you and match with your personality
Some Stylish Hijaabs For Girls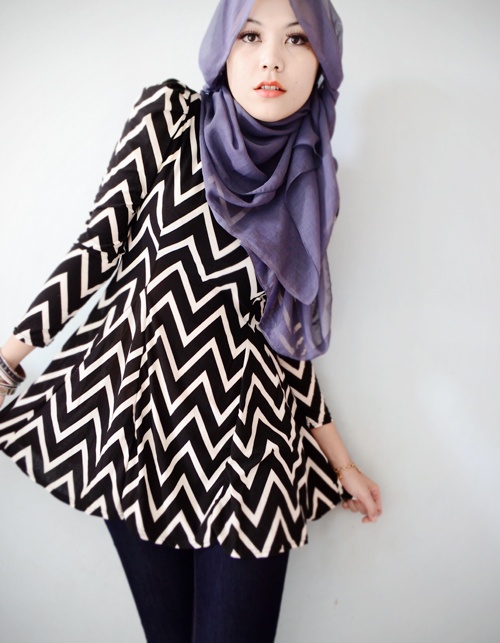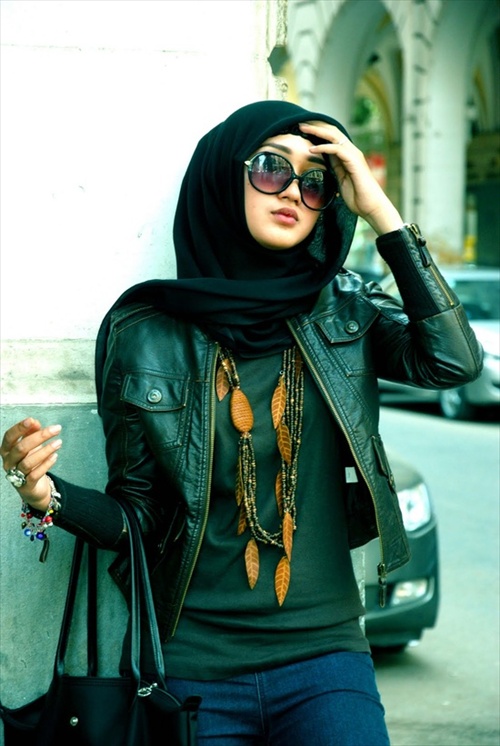 Hijab Styles For Round Faces:
If you're experiencing a Round face?  Simply try out to include a hijab cap below your scarf. This will improve the functions of your face without creating it look more round and make it suitable. Check the picture tutorial to learn the method of wearing. You can make use of dotted, plain or printed scarf in lovely colors and patterns. The stuff must be the one you can catch easily.
Hijab Styles For Oval Faces:
If You're Confuse in selecting hijab for oval face?? Try anybody you desire. If you currently have an oval face then you have a in addition point. Every style of hijab suits on oval type of face shape. If you want you can use cap otherwise it is not necessary.See the image blow,they will help you in wearing a perfect and proper hijab for oval face.
Hijab Styles For Long Faces:
Would like to follow hijab style for long/thin shape faces?? Simply use a very elegant hijab cap below your scarf and maintain it obvious. This will decrease the elongation of your face. By taking on this trick you can have a very chic and smart look.Worn the scarf tightly around your head. Choose them in different colors and patterns. Check the picture tutorial below, it will help you for the exact method of wearing.