The wedding is the most special day and event in one's life. If you're getting married yourself or going on someone else marriage ceremony, you must need an appropriate dress. Every Lady wishes to be the Best Bride and to be well dressed for a wedding party. It's the nature of women that they always get confused o differentiate between what is right and what is right for them. Now there's no need to worry about your dressing style. Our Fashion portal has shared many wedding and Bridal dress collections for women; now it's time for another one, After sharing Bridal, lehengas, gowns, frocks, Yes! Today I am bringing up another India's hottest arrival of Bridal Anarkali Suits. There is a significant trend in not only India but also in Pakistan, Bangladesh and other eastern countries to wear Anarkali dresses. Long floor length to medium Anarkalis is seen around the latest fashion trends covering by the Top Designers and Brands. They are not only trendy to wear and looks so traditional and ethnic. Here we are sharing the Indian Pakistani Bridal Anarkali Suits & Gowns Designs.
Indian Pakistani Bridal Anarkali Suits & Gowns Collection 2020 contains the most recent styles of wedding trends and patterns in South Asia. The dresses are perfectly embroidered with extremely needlework, Kashmiri work, Golden wide width laces and beads, zari work, dabka work and other motifs. The borders are particularly nourished with Jewell laces and stones. Red, Orange, Peach, White, Green, Purple and so many bold and light colors are contrasted in these attires for their perfect combination. The Series of these formal party suits and Bridal Anarkali are collected from the Indian & Pakistani Top designers fashion weeks. It includes Arpita Mehta, Vikram Phadnis, Anushree Reddy, Anita Dongre, Harshitaa Chatterjee, Meera Muzaffar Ali, Anju Modi, Jyotsna Tiwari. Other than this Suneet Verma, Jyotsna Tiwari, Suneet Verma, Varun Bahl, Deepak Perwani, Asifa and Nabeel, Zaheer Abbas, Zainab Chottani, Rani Emaan, Yasmin Zaman, Sana Abbas, Faraz Manan, Nomi Ansari, Kuki Concept, Nida Azwer, Tena Durrani and much more.
Indian Pakistani Bridal Anarkali Suits & Gowns Collection 2022-23
Anarkalis are the most appealing and classic wear of India and these attires also well-liked in all over the world because of their elegance and trendiness. As everyone knows very well that Indian fashion is an ideal combination of pleasure, nationality and full of customs. They have been acquiring intensive reputation in the nationwide and worldwide fashion world. Their designers have perfectly created modern-day Bridal outfits under the ring of classic and ethnic style. In the collection below you will see all this beauty and splendour. Pakistan is not left behind; its traditions and cultures are also becoming popular day by day around the globe. These Wedding Anarkali Dresses are just the glimpse of an ideal wear for you.
Just have a look and sort out these best in them for your most special eve. You can also wear these clothes as formal and party wear. Whether it's Holi, Divali, Rakhi or any other even, now you don't have to worry about dress selection. Just saw some other posts here on this site. Make your looks more appealing by the latest designs posted below. Get select your favourite wedding/ formal suit from the fascinating image gallery composed of Indian and Pakistani designs posted below. They are best tailored; you may copy the design to make your product according to your way and choices. Stay visiting STYLESGAP for any stuff related to fashion. Have a look on Indian Pakistani Bridal Anarkali Suits & Gowns Collection.
Pakistani & Indian Bridal Fashion Week Collections- Wedding Anarkalis & Gowns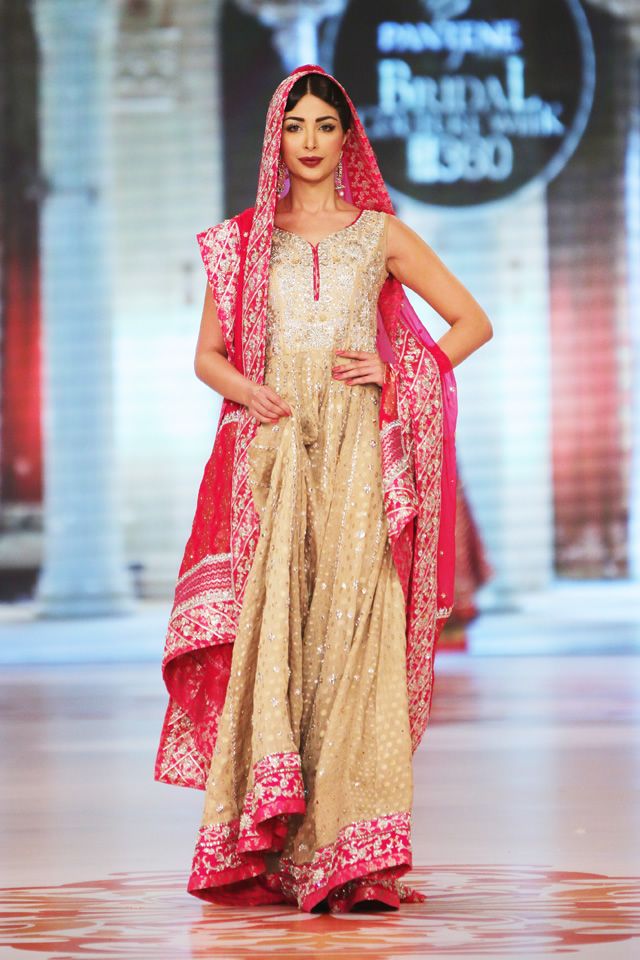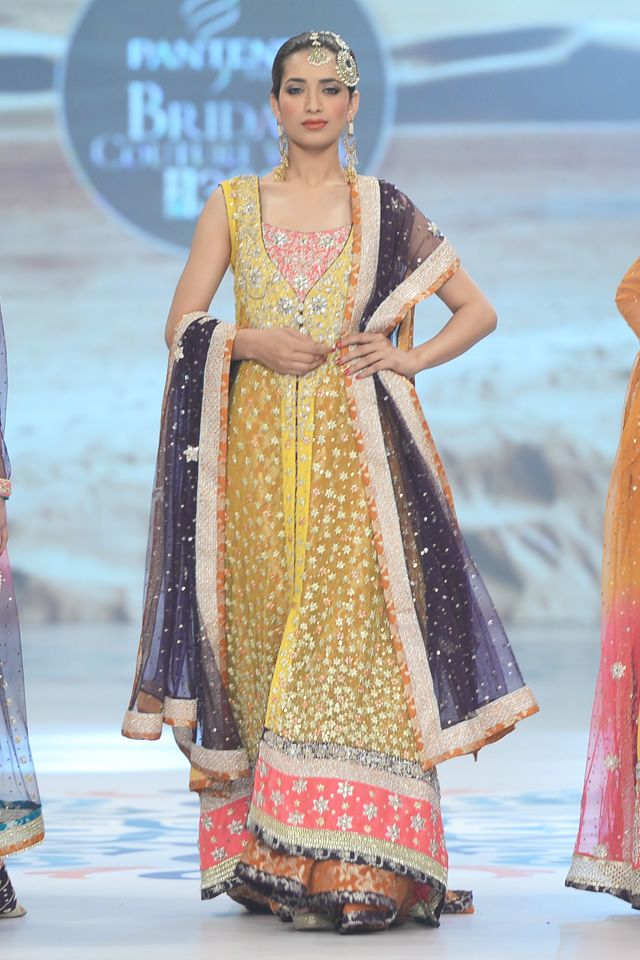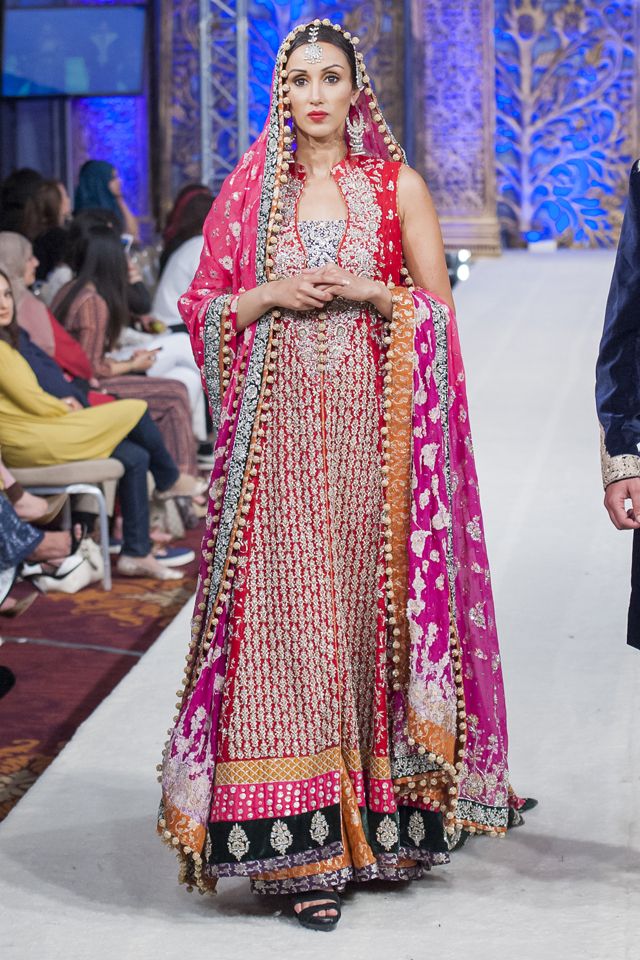 See More As: