As the weather is turning its paths, the mornings are becoming froggish with cool breezes. People have started updating their wardrobes with winter accessories and outfits. The summer clothes are replaced with the winter dresses. Almost all the designers have launched their winter collections, and people are rushing towards the stores to buy them. We are sharing many designer winter collections including the variety of dresses. Today we are going to share the latest designs of winter shirts & kurtis for women. As the winter is started everyone wish to look good as well as fashionable in this cold season. Mostly ladies struggle to get the desired as well as the stylish dress that will keep them warm in this frosty weather. Kurtis have been popular and well liked by women in Eastern and Asian countries like Pakistan, India, Bangladesh etc. It is a simple dress that can be paired with any trouser, pajama, leggings, tights or pant. Kuti Shirts are mostly worn in Pakistan and India where girls love to wear them with jeans, churridar pajamas, and shalwars.
Latest Winter Kurtis & Shirt Dresses Designs Collection 2015-2016
Winter Shirts & Kurtis Collection 2015-2016 comprises of latest designs with light embroideries and adornments. You can pick them for casual as well as party wear. The casual wear Kurti shirts have a plain design with cut work and laces. The stuff used may be cotton, linen, lawn or mareena. While party wear kurti shirts have fancy designs with some embroideries at necklines, bottom, and sleeves. These kurtis have chiffon, crinkle georgette, net or malai fabrics. Some shirt designs include small jackets with them that look so trendy and stylish. While stitching any dress you have to focus on the neckline first that what type of neck will suit this dress. These shirts and kurtis have beautiful tailoring with buttoned, v-shape, bann, collar, cutwork and embroidered necklines. Some have wide sleeves, and some have buttoned.
As these are winter designs so mostly sleeves are kept long to avoid the cold. The shirt length depends upon your choice. This collection consists of long, medium length and small length kurtis and shirts. These winter shirts and kurtis are best to wear for teenage school going girls, housewives, and working women. Its all depend upon your routines that which type of dress you select, but these dresses will suit you in every type of routine.
Pakistani & Indian Women Kurtis & Shirts Designs:
Eye catching coloration patterns is used to make these dresses. Light are dark colors seen contrasted with each other to produce amazing styles. Colors like red, green, blue, peach, brown, orange, black, magenta, pink, white, etc. have been used. These kurtis and shirts are ideal for Pakistani and Indian women. Have a look at the image posted below and get selec your heart favorite design piece.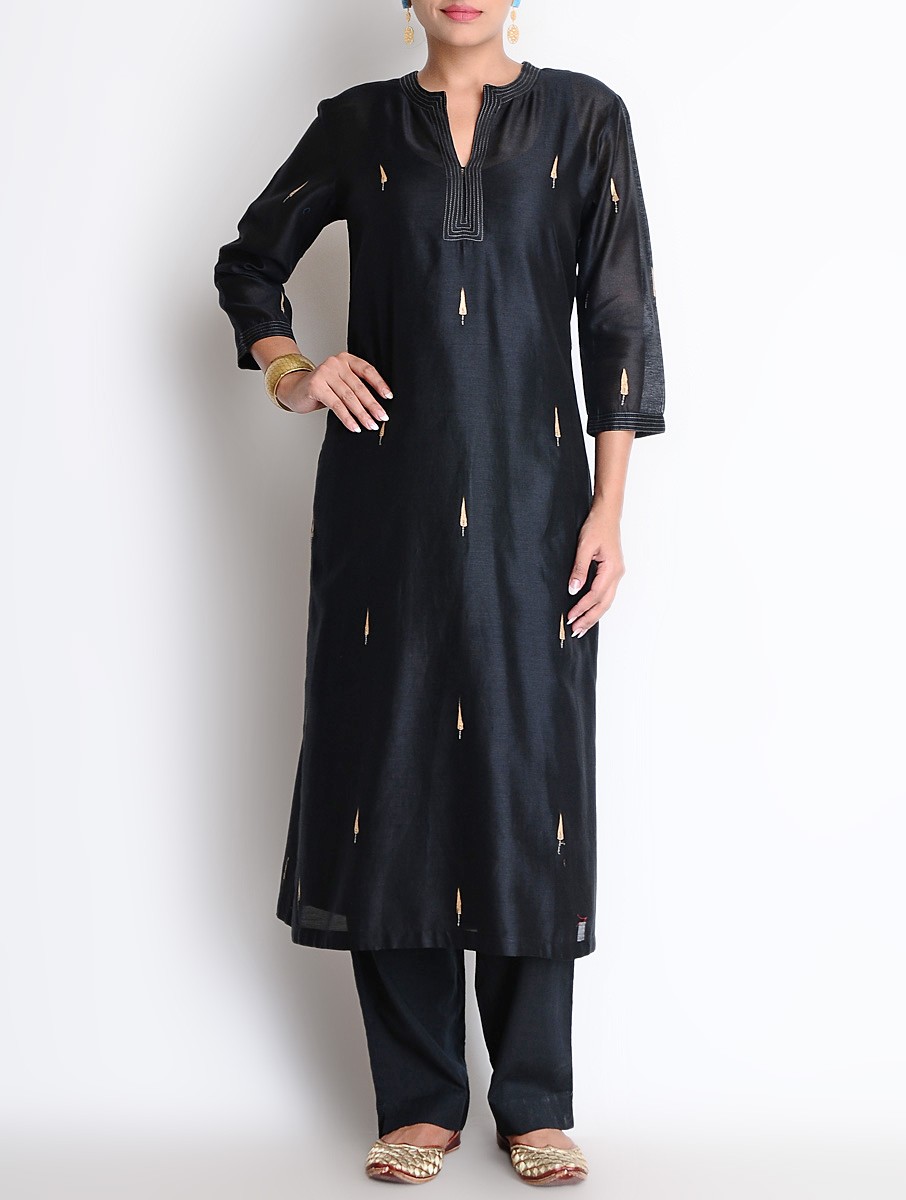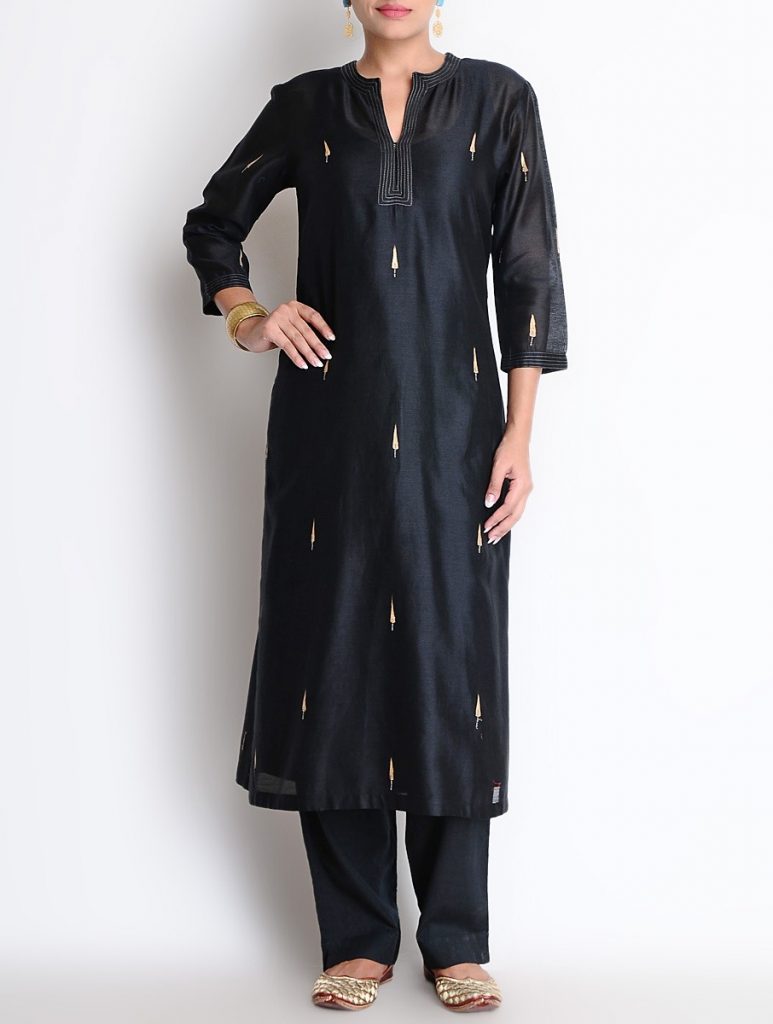 See More As: