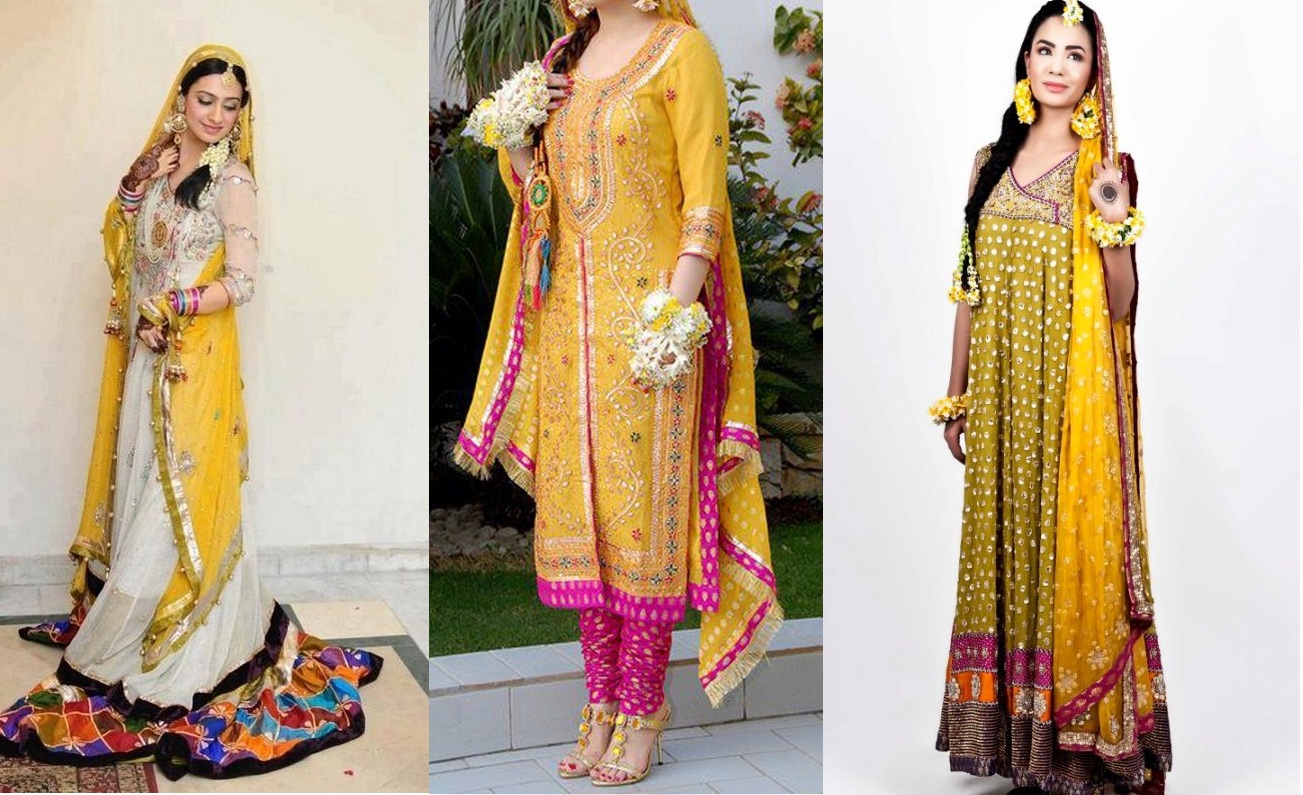 For the girl ready to pour for herself, a new soul; for the girl getting her hands filled with henna; for the girl, "Bride to be"; we have a wedding gift today! In Asian countries, Before the heavy red barat day, the bride is firstly a Mehndi Dulhan where light makeup and a yellow glimpse in the dress is preferred with her hands, arms and feet filled with henna designs. We today have decided to serve all our upcoming brides with an all new variety of designs and trends for Mehendi or rasm-e-henna dresses.
Mehndi dresses usually are lightly embroidered, have tila and gota work on them, and can have multiple color patches. The customary way of such a dress is to execute the design in pure yellow and green color but in the latest trends, having included the customary and cultural sense, these dresses have got a new way of designing and color schemes.
Latest Mehndi Designs Dresses Collection for Wedding Brides 2015-2016
The main Yellow is not omitted but now days it is combined and contrasted with two or three other colors according to the choice of girl. These colors can be blue, purple, plum, green, tea pink, shocking pink, red, orange, and peach, etc. Cutting, stitching and execution styles of mehndi outfits have got millions of variations, ghagra choli, saarhi, kameez with patiyala salwar, anarkali suits, and Kalidar frocks are preferred In India and Bengal whereas shalwar kameez, long maxis, frocks, lehnga, double shirt and jacket styles dresses are worn in Pakistan on mehndi. Whatever the design type has been chosen by the bride or her family, it would have embroidery, stone, tila, gota, and sequin work or neckline, sleeves and daman. Frocks and lehngas are embellished more with jamawar borders. Another very important thging to know is the stuff of your dress, well it's on your choice, but the materials that are in fashion these days are shmooze silk, crinkle chiffon, and jamawar. Most of the designers combine multiple materials in one dress to make a new fusion.
Latest Mehndi dresses for women 2015 are amazingly attractive as we have gathered some local, as well as designer mehndi wear dresses for you to derive an idea of how the trends are and how you want your mehndi outfit to be designed and finished. So your wait is over, don't face the sun just to check out the latest trends as we have got them all for you at your home! Have a look at the fresh designs in the image gallery posted below!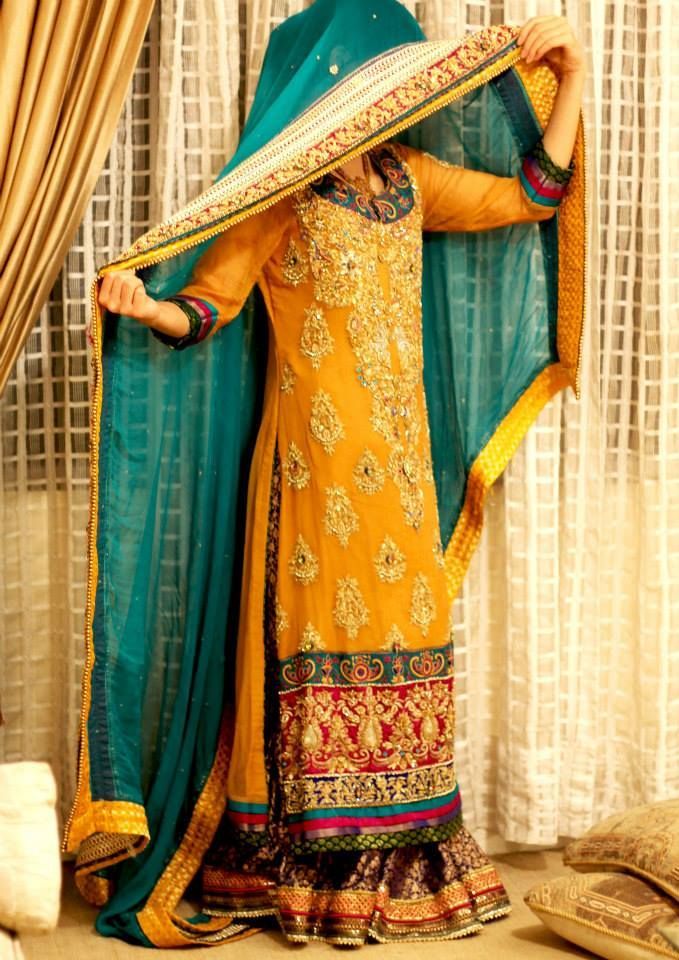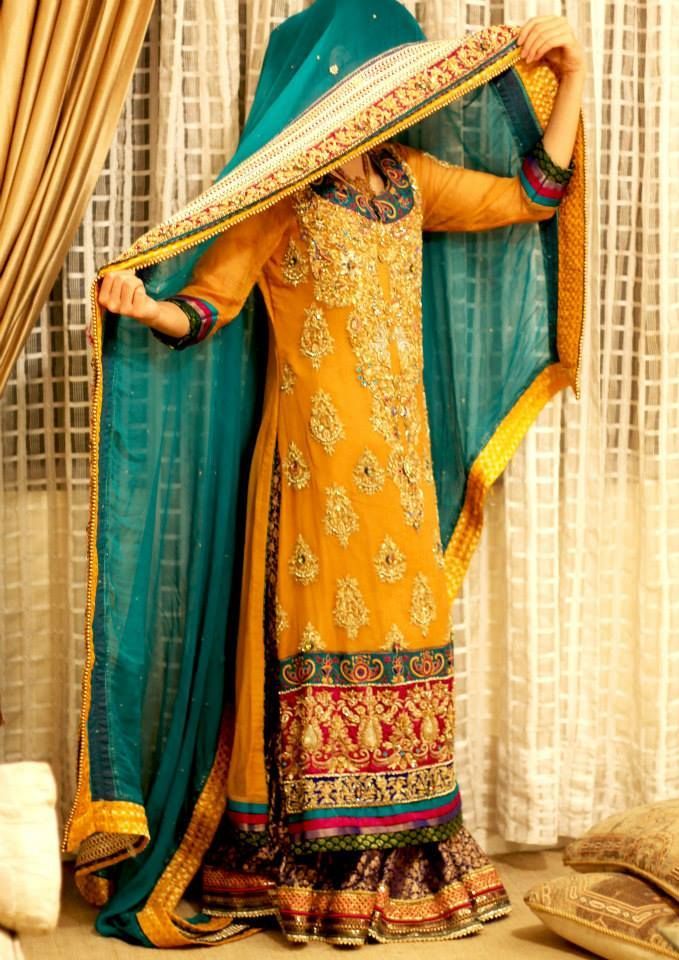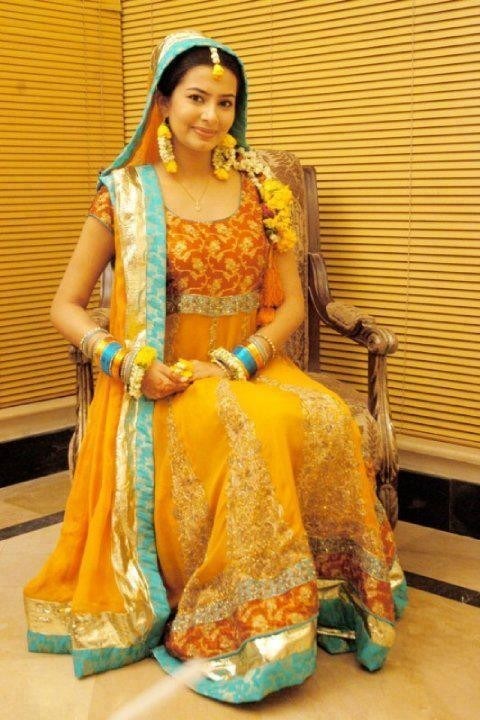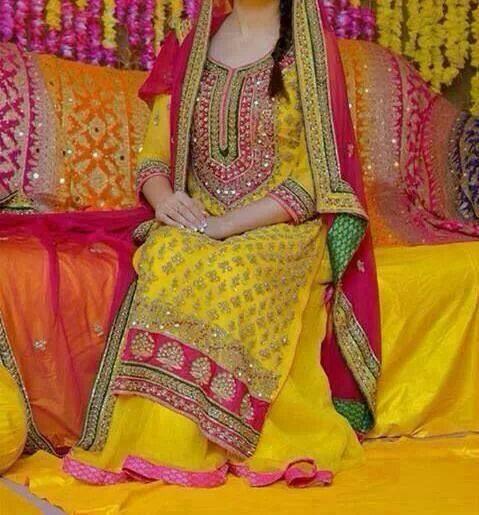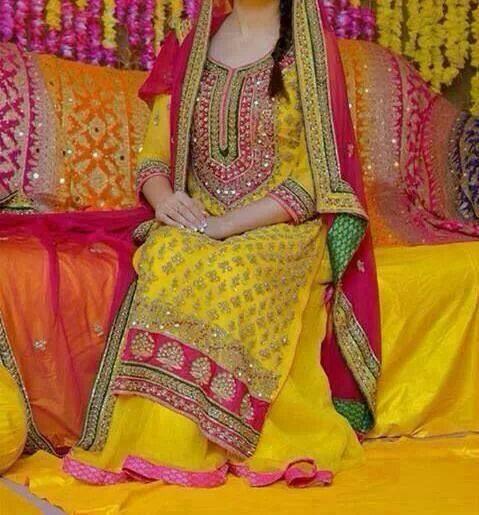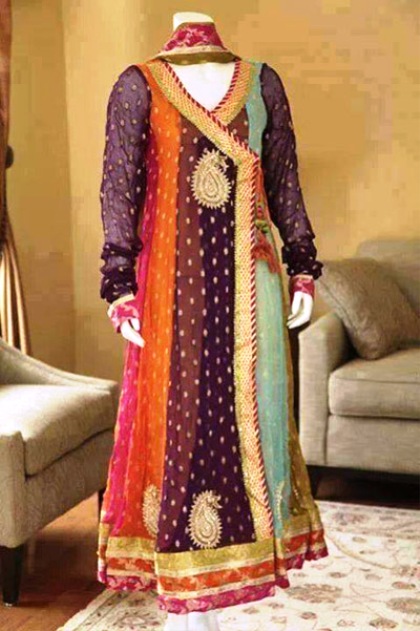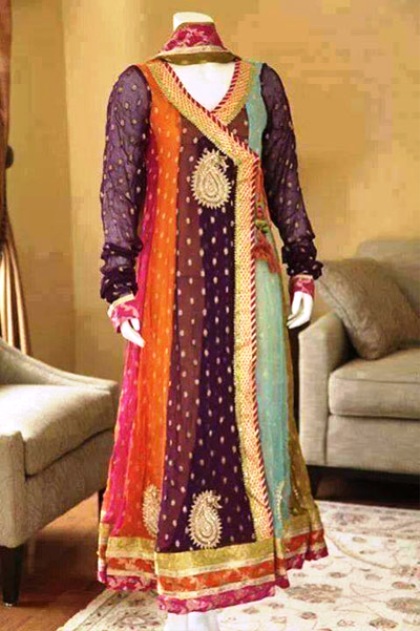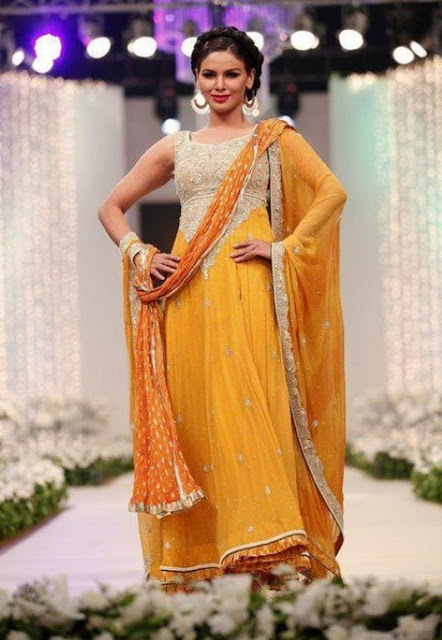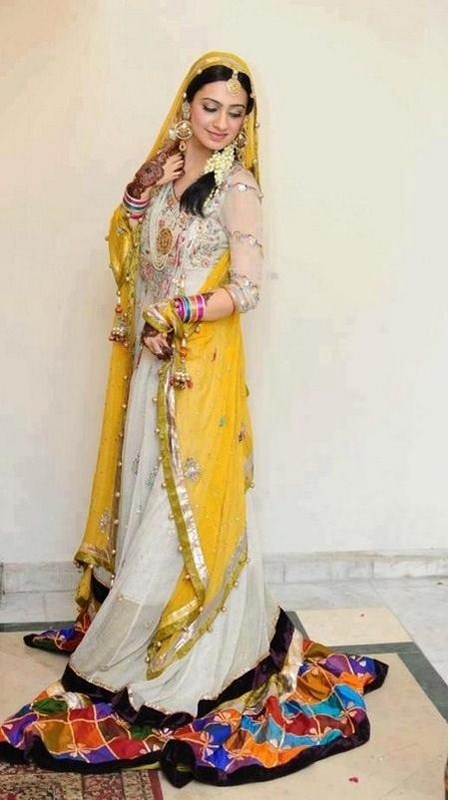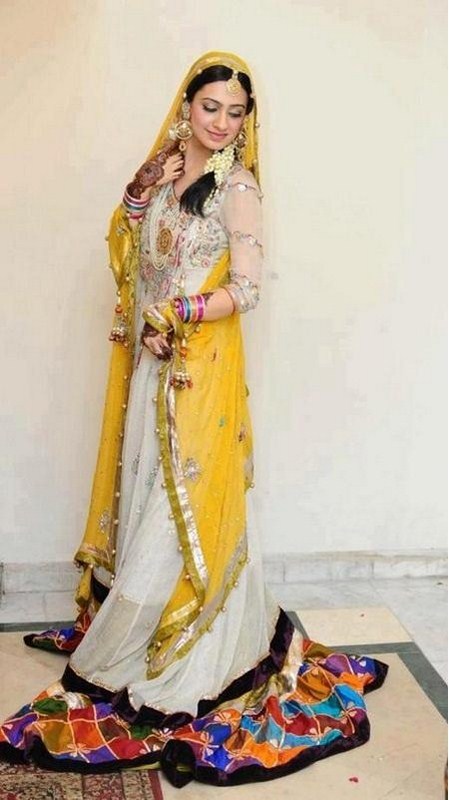 See More As:
Summer Fashion Lawn Kurti Trends Latest Collection 2015-2016
Indian Fashion Party Wear Wedding Anarkali Suits Collection
New Bridal Walima Dresses for Pakistani Wedding Bridals