This summer, once again Satrangi Bonanza is bringing its amazing lawn collection. This collection is available in all Bonanza stores nationwide from March 7th, 2015. This year Bonanza has titled its latest lawn collection as "Escape Pret Summer lawn 2015".  Many new and unique prints & styles are introduced in this fresh new Bonanza Spring summer lawn collection 2015. Stitched and unstitched both types of dresses are available in this collection with exceptional single prints of abstracts and floral motifs. Funky conversational prints, geometric prints, floral prints all are seen in this collection that helps completing the looks.
While talking about beauty and style, one can't just can't ignore the legendary name of Pakistani fashion industry i.e. Bonanza. In the clothing of women, Bonanza always remained the step ahead and always provided with seasonal, occasional collection for women. Strange is a brand that is refined in the arms of top most fashion designers that are why it has always delighted the hearts of customers and gained the rapid success in the field of fashion. Bonanza is promising to quality and long lasting fabrics which increases the reliability of a brand. In this new collection, It has presented bold new prints in vibrant colors. More than 50 new prints are available in this collection.
This dress series has a factor of classic deep routed thoughts as well as strong and best affliction in its prints and color scheme. Every dress has unique prints with new techniques and cultural designs.
Satrangi By Bonanza Summer Lawn Spring Dresses Collection 2015-2016
This assortment helps you making your summer wardrobe versatile and refreshing via three piece, two piece, and one piece unstitched that will help you pairing up according to your taste and choice. Young girls usually prefer to wear a shirt with tights or jeans, etc. so for them one piece is available. It's time to wrap yourself in the mystic and delightful shades of summer like blue, pink, parrot,  off-white, yellow, mustard, purple and many others, mostly a combination of light as a dominant and a dark color for designing is used in these dresses. Bonanza Satrangi has added elegance and sophistication to your every day's wear through traditional pattern styles with lawn and chiffon dupattas. Escape into your fashion fantasies with this timeless collection with enchanting prints. Unstitched dresses are providing you an opportunity to flaunt it as your heart desire either make a straight shirts or an accessorized kurta, A-line silhouettes.
Catalog of Satrangi lawn 2015 is also available to show the details of embroideries and prints. This assortment is best for women of all ages, but especially young girls will look way too stunning with these smooth and fresh colors in this season of summer. So, grab it before its late. Have a look on the image gallery posted below and get inspired by the latest designs!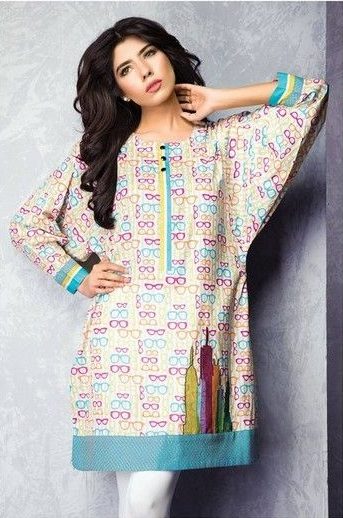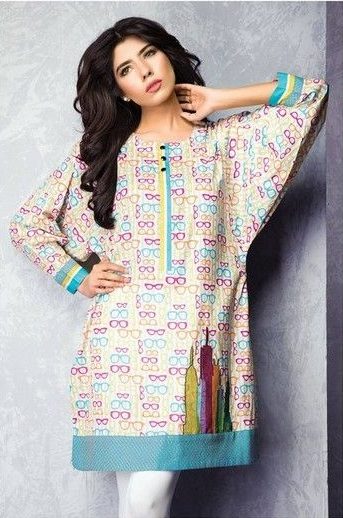 See More As:
Origins spring summer dress assortment for Girls 2015
Adidas Latest Men Formal & Casual boots, footwear & Shoes
Zeniya By deepak Perwani latest arrivals for women