Pakistan's fashion industry is one of countries most growing industry. A few years back people in Pakistan were not as aware of clothing trends as they are now. To meet the demands of local customers and to compete with international competitors, Pakistani brands faces huge crisis in beginning. Pakistani community being a part of this global village changes clothing style from traditional to western fasten. With every passing day people are being more interested in what they wear weather they are women or men. Pakistani males are also brand conscious. In this situation many Pakistani brands are working all over the country. Pakistani clothing brands for men are getting worldwide fame due to designer's innovation, and combination of traditional and modern styles. Male clothing in Pakistan have its unique elegance. Any of the Pakistani clothing brand compete at international market. Local designers from Pakistan are introducing their classic work around the globe, and getting appreciation. As winter is around the corner, Pakistani brands have introduced their winter collection. Below are the top 5 brands for men clothing, which in my opinion can fulfill your requirements.
In every season, whether its summer, spring, fall winter, autumn we need suitable weather clothes that must look charming and appealing and match with our looks. Going for any event, function or occasion everyone desire for a appropriate formal dress, for any semi-formal events, parties you need party wear outfits to fulfill your looks with glamour. For going on weddings, engagement ceremonies you need formal type of attires with embellishments and adornments. As now winter season is just about to come so here I am going to discuss all about the Pakistani Fashion Formal & Casual dresses for Men by some famous designers and brands. The collection here includes amazing designs of Menswear Casual T shirts, Dress shirts, Pants, Jeans, Denims, shalwar kameez, kurtas, sweaters, jackets, coats, jumpers, woolen sweaters, cotton winter dresses and many more.

New Winter Collection of Men Formal & Casual Dresses by Pakistani Brands 2015
1:BONANZA
Pakistan's most famous ready to wear brand Bonanza was established in the year 1976. With very limited resources and machinery company started its production. Over the year Bonanza become a brand of trust in whole country. Bonanza garments introduced many new trends, which later become trend in fashion industry. Men in Pakistan feel special when they wear Bonanza, which is defiantly a symbol of great success for any brand. Brand has introduced their winter collection, which includes a huge verity for men. Bonanza has a history of introducing pakistan's traditional dress that is kurta shalwar. This coming winter brand's articles include pullover, zipper, cardigan and sando sweaters, woolen sweaters, half zippers, jumpers, blazers, leather long coats, leather jackets and many more. Specially made jackets which include lambs, Marino and angora style could be your choice. Shalwar suit for men includes Bonanza's traditional elegance using silk fabric and pima cotton with anti-bacterial finish. All of you who are looking to shop for upcoming winter Bonanza's stock can be helpful.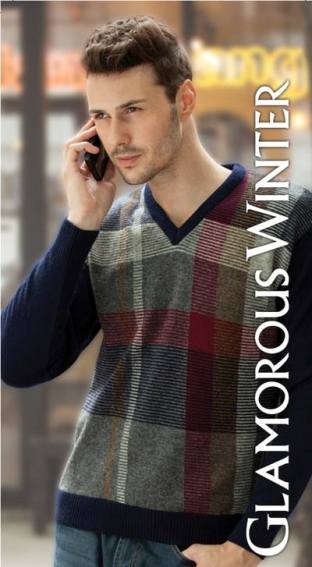 2:OUTFITTERS:
Outfitters is a retail apparel chain operating stores almost in all Cities of Pakistan A top manufactured of brand name nationwide. Brand was established in 2003 and since then have achieved huge success in men clothing. It is countries largest retail company with 56 stores. Outfitters have introduced their winter stock for men which includes very exciting stuff. Jackets, sweaters, hoodies, jeans, jumpers, blazers, coats, and shirts. They are offering special discount upto 50 % on limited articles. Outfitters have gabbed huge customer club so all those buyers who were waiting for their stock it will be exciting to see this collection.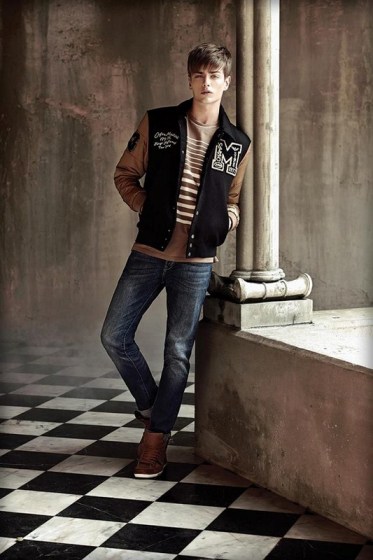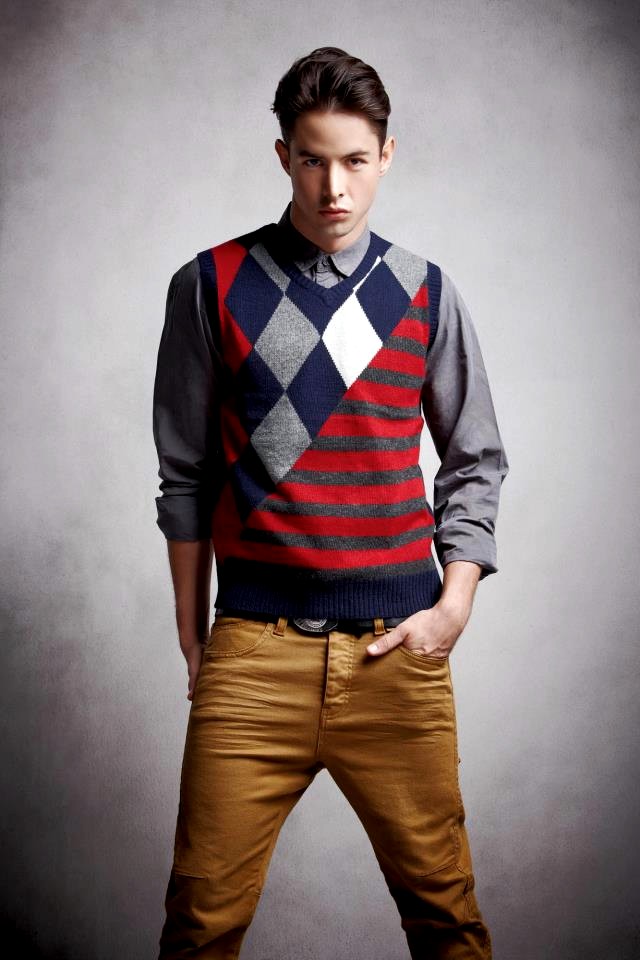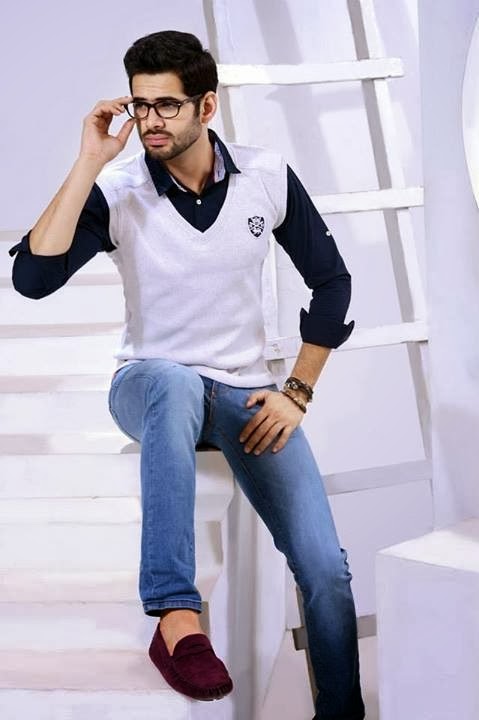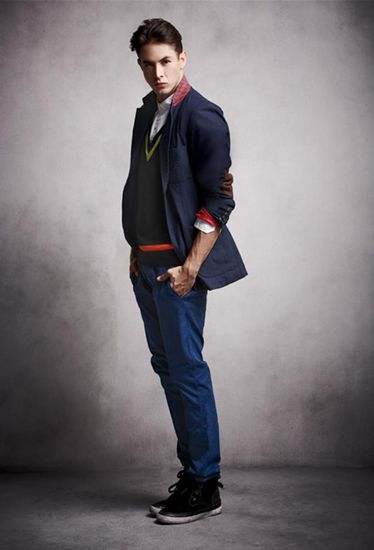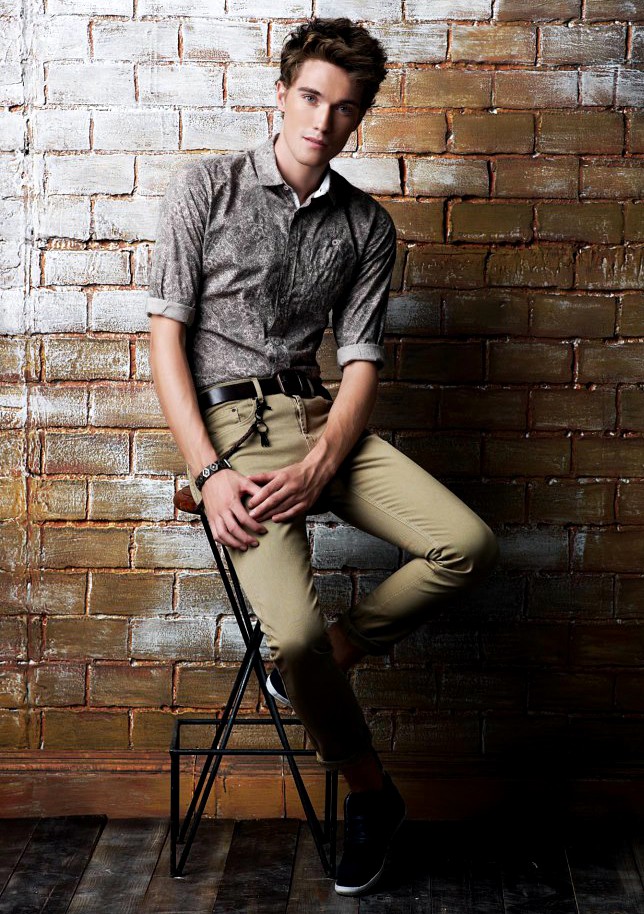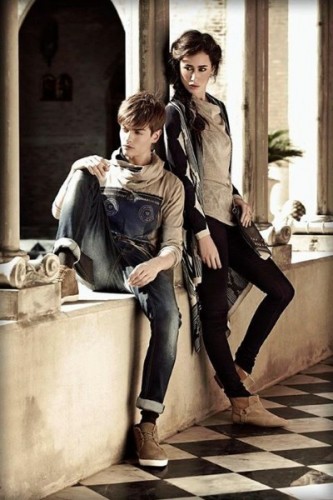 3:STONEAGE:
Stoneage jeans are always of good demand and source of appreciation. It is the sub brand of crescent bahuman Ltd. Brand started its production in 2006, and considered as Pakistan's rapidly growing clothing brand. Brand currently has stores in Lahore, Karachi, Fasialabad, Sialkot, Rawalpindi, Multan and Islamabad. Brand's most sailed article is five star pocket jeans, which is highly appreciated by customers. Brand has its own production facilities which includes expensive machinery and latest technologies. Stoneage is considered as brand of urban Modern youth which is looking for ruff and casual western style clothing. Brands products are only sold at its own stores. For upcoming winter brand has launched new stock which includes denims jeans, sweaters, knit-wears casual shirts, shoes, men accessories, pants, coats, western wear shirts, trousers and jackets. So especially those who are looking for casual ruff stuff with a touch of elegance and class this brands stock is waiting.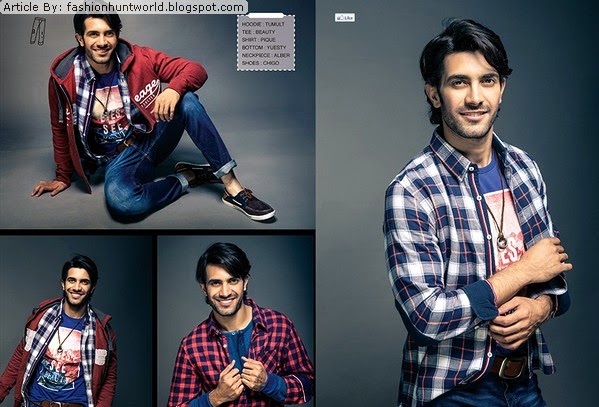 4:RIVERSTONE:
Riverstone is a very famous Pakistani garment brand. Brand has introduced its 1st stock in the year 2006 and in a very short period of time made many fans. Mainly brand is getting trust due to its gorgeous fashion and inventory ideas. Brands is introducing high quality stuff at a affordable price. Riverstone recently have introduced their winter collection which as all was have lots of verity for men clothing. Its winter collection includes sweaters, jackets,men woolen scarfs, mufflers, coats. Casual Jeans and check line shirts, t shirts, double shirts which gives many options to customers. As a new buyer looking for extra options you should visit any store of this brand.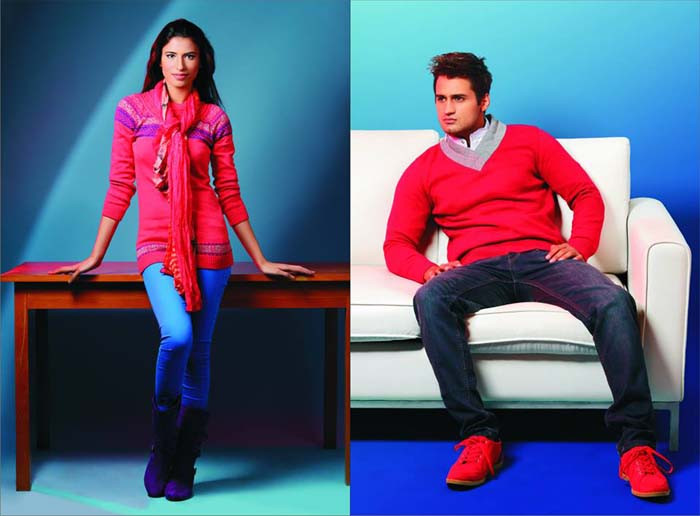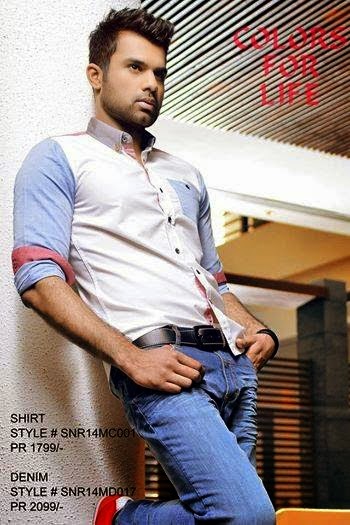 5:AMIR ADNAN:
Talking men clothing in Pakistan Amir Adnan is probably most admired label. It depicts the traditional eastern trends by producing wonderful masterpiece items which are famous all around the Asia. Especially for past 5 years this brand enjoys huge success in and outside country. Amir Adnan introduced traditional shewrwani, embroidered kurtas wth stone work necklines in modern fashion, and is known as first Pakistani international menswear label. Brand has mostly targeted upper-class market, having stores in 6 major cities of Pakistan. Brand also launched their stock recently in India, and got appreciation. For winter session you who are looking for a traditional Pakistani dress can visit this brand. Its winter collection includes winter season wedding wear sherwanis, casual kurtas, fancy men's kurta, formal suits, semi formal shalwar kameez, couture dresses and many more.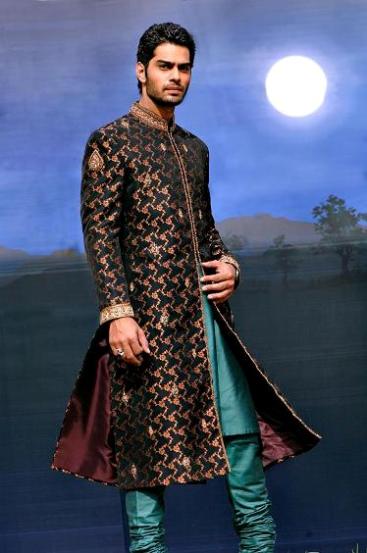 Now it will became easy for you to sort out the right apparel of winter season to stock your wardrobes with best dresses. Go hurry to the nearest outlets to grab the attires according to your desires and needs, make your personality glamorous and cheer up your looks with theses Pakistani Best Branded Men Dresses. Having lots of problems in country still Pakistani fashion industry is growing rapidly. Wearing a good quality stuff is wish of many people, in order to this demand all Pakistani brands are working hard. Good healthy competition is being developed among new brands, which gives customer quality as well as affordability. Pakistani brands are also introduced at international level which is defiantly a positive sign for country.
See More As:
Ammir Adnan Latest sherwani & Kurta collection for men
RIVERSTONE Casual Wear outfits for Boys & Girls
Bonanza Men Shalwar Kameez Formal collection for Events
Outfitters Spring Summer Casual Dresses For Modern Girls & Boys