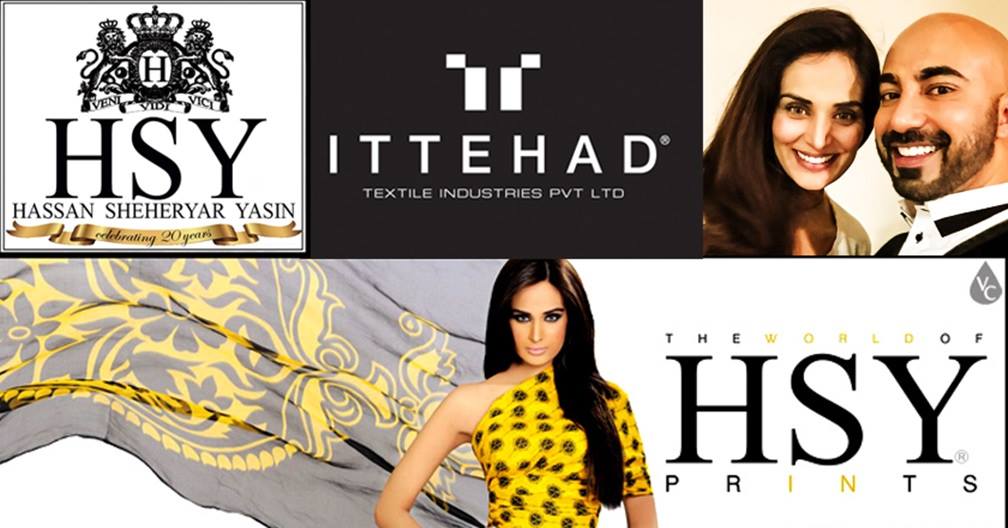 Summer is bringing many adventures and attractions along with it especially for all those fashion love ladies who are impatiently looking ahead for the latest trends of summer this year by big names. HSY is nothing new to us, Pakistan's number 1 designer that has always provided the best and unique creations for all occasions and seasons. We all are also well aware of Ittehad textiles that have announced an exclusive range of summer collection in collaboration with your favorite HSY (Hassan Shahryar Yassin). The collection is launched in all major cities of Pakistan like Lahore, Karachi, Islamabad, Faisalabad, Ittehad stores of Sargodha and some other, since the end of February. Everything in this collection is kept special from designer to brand and the model, Mehreen Syed L'Oréal Paris spokesperson is chosen as the face of campaign, you might have seen this in the big posters there around your city for the upcoming collection by Ittehad HSY.
Hassan Shahryar Yassin is a shining star of PFDC (Pakistan Fashion Designer Council) and has received multiple awards from 'Designer of the year'. This talented designer has always come at the top whether it's about lawn, pret dresses, party wear or the bridal dresses.
HSY Lawn 2015 by House of Ittehad Textiles Summer Collection for Women
Young girls and ladies always admire HSY collection and wish to get their hands to these dresses as soon as possible. People are joining fashion industry with the inspiration of HSY; he is not only a designer but also an identity of Pakistan known among people around the world. Where Ittehad group of Industries is working in the textile sector since 1973 and met with unprecedented success. It always promises superior quality and sophisticated technology that has left a great impact on the market.
The chairman of Ittehad textiles said about this collaboration with HSY this summer that:
"At Ittehad Textiles, we have always strived to use the latest technological innovations and modern textile manufacturing techniques to deliver superior quality products to our clients. With our collaboration with the very gifted HSY, we aim to extend this tradition of excellence by presenting a new collection for the present Spring/Summer Season 2015."
This collection is an inspiration drawn from the diverse cross-cultural influences with an underlying theme based on the opulence of luxurious living. The photo shoot for this collection is held at Dubai. The dresses are full of charm and bright colors and will give you a perfect fresh look in this season of summer. So, ladies make your spring/summer wardrobe full of blossoms with this awesome collaboration of HSY and Ittehad Textiles.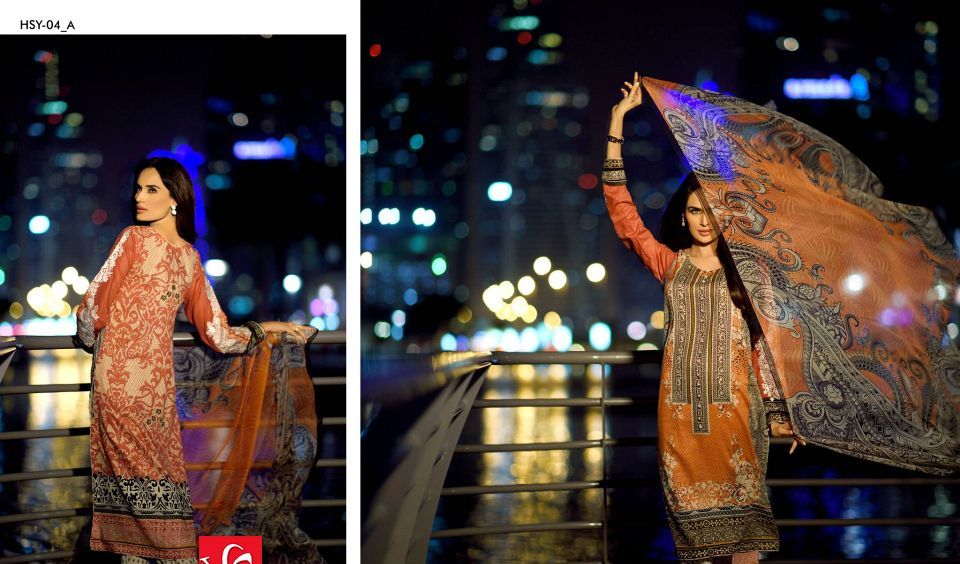 See More As:
Zara Shahjahan Summer Lawn Dresses Collection 2015
Latest Summer Kurta Trends & Designs 2015 for Men
Origins Ready To Wear Summer Lawn Dresses for Girls