"Hijab" … When we think of it, we get two meanings one is the philosophic term for an overall covered dressing theme and a state of seclusion; and the other is a beautiful head wearing of scarf, muffler or dupatta, draped overhead and hair in a way that women's sacred beauty remains hidden and in modernized world this thing is done in a variety of chic and new ways. Considering the Arab countries where the women aren't supposed to walk in the market or public without putting such a head wear on. This has emerged to be the most demanded article to fill the gap of covering ideas shortage and to pour completeness in one's style statement. As this discussion is a part of one of the leading ones in fashion market and styling techniques; our the stylish platform has a superb and easy touch up for Arabian sisters to keep their grooming up to date while keeping them covered according to the society and modesty needs. Aiming at your grooming, I am unveiling latest Arabic Hijab styles tutorial and tips here.
New Arabian Hijab Styles and Designs Tutorials Cllection 2016-2017
New Arabian Hijab Styles and Designs Tutorial with Images for Women 2016-17 consists of very stylish and trendy collection of modern and simple hijab scarves with caps.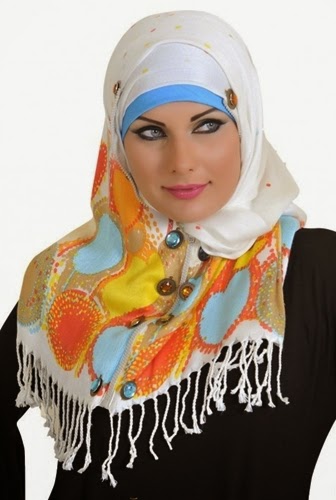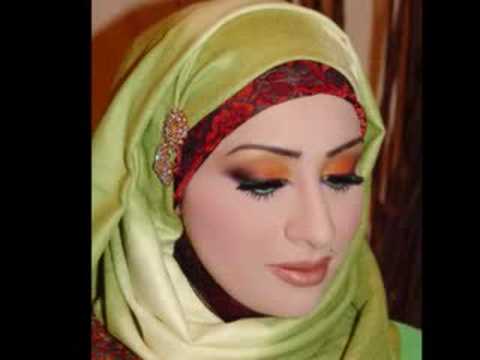 Latest Hijab Styling Tutorials & Wearing Methods 2016-2017
Below mentioned is the exact trendy way to wear and style a proper hijab. Hope this would be very helpful for you to get styled. Follow these steps and have a chic look and take respect.
The very top ordered thing in draping a perfect and stylish Arabian style hijab is selecting the type of hijab and type of stole, scarf or shawl. The cloth is up to your choice and wrapping has a concern with your choice as well as the shape of your face i.e. the draping style must make sense. Consider covering big part of jawline and forehead under the cloth of a thin face. Wouldn't it look like a walking skeleton has just got a clothing factory for free?
Okay, jokes apart! Coming to what's next; you would first put on the shawl over and buckle it below your chin. Remember! The two partition of the stole that would result after buckling must have one lengthier than other.
Now hold a corner line of the lengthy fall of shawl and move it upwards over your head wrapping up from one side to other.
Take a pin or broach and fix the folding layer of your stole where you've just held it after draping it around.
 Pin up the bottom corner of the rest of the dangling fall from the stole, near your shoulder and you're done with this superb covering technique.
Furthermore, there are many ready-made kinds of hijab scarves available in the market if you feel less satisfied by making your wrap of cloth though it looks very attractive. What I'd suggest you is to stay confident with it, and you'll surely look adorable stunning in your divine covering. These are some of the hijab tutorials, follow these for a trendy and modern looks!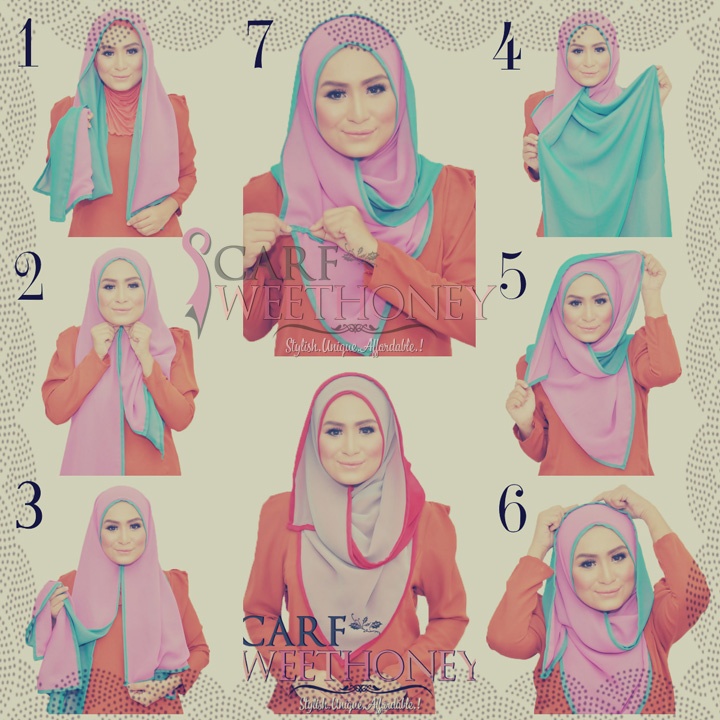 See More As: