Everybody is waiting anxiously for Christmas but especially girls who can't wait to do Santa nail arts, Christmas caps, dresses and oh the makeup. As a season of Christmas is coming near, we are trying to provide you with each help regarding nail arts, hairstyles, makeup, etc. Just like today we are here to give you the perfect way to apply bold triggering red lipstick. Red is like the king of colors when it's holiday season, so red lipstick gives the mature and festive look for the holiday celebrations. And the most interesting thing about red lipsticks is that it lighten up the pale skin and gives the ever fresh stunning look that nothing else can give.
There are various shades of red available but you better choose a really bold one or red at its full, other than that always choose a good quality brand when it comes to cosmetics because your skin is very special to be treated with recklessness.
Well, now when you have chosen a well-known quality brand lipstick, the next step is how to apply it? I know some will think that what's difficult in applying a simple lipstick? Yeah, nothing's difficult but many time there are very common mistakes seen that may effect in various ways i.e. spoiling the shape of your lips, short lasting or giving harm to your lips. So, just a few steps to accomplish perfect lips look. But before listing them, I want to give a little suggestion that it will be marvelous if you wear red lipstick with simple black eyeliner.
Bold Red Lipstick Tutorial Step By Step to Spice Up Your Christmas
The steps below will help you achieve the Christmas bold red look for your holidays.
There are a few things you need available in your side pocket. A lip scrub, lip balm, red lip liner, red lipstick, lipstick brush, concealer, concealer brush.
Step 1:
First of all, clean up your lips by using lip scrub that will exfoliate the dead, flaky, dry skin which usually spoils the look by giving cracks so it is necessary to remove it by gently massaging. Now when your lips are clean and clear, apply a lip balm to moisturize the dry lips but if you see your lips becoming more oily than gently soak a tissue to remove a bit of extra moisturizer.
Step 2:
Use lip liner just matching as your lipstick color on lips covering the shape of our lips perfectly.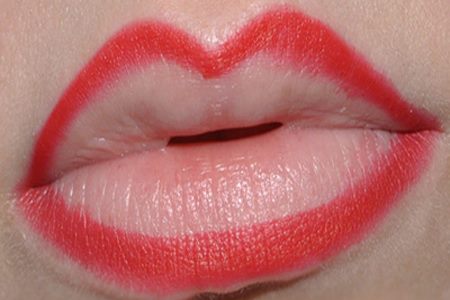 Step 3:
Fill the lips with the same liner you used for a boundary.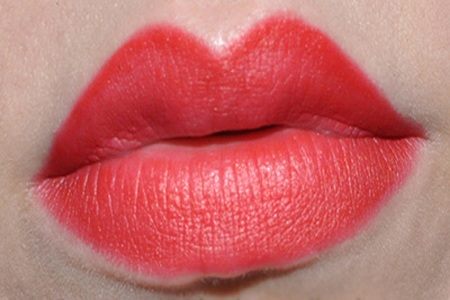 Step 4:
Use the brush to apply the lipstick and blot it on tissue.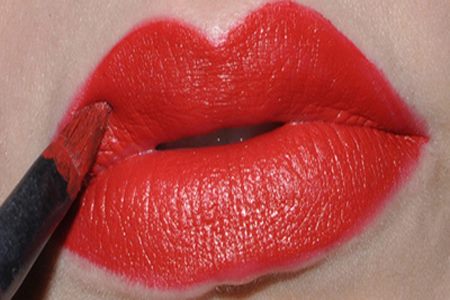 Step 5:
To make your look last longer, add one more coat of lip paint and use concealer to clean up the edges to get a neat look.
Step 6:
Tada! Here you go sexy. The stunning bold red lipstick look for Christmas is ready.
See how easy it was. Hope you enjoyed it.
FINAL LOOK!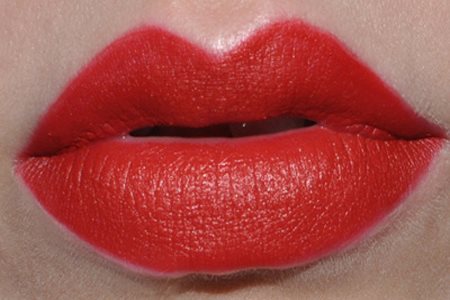 See More As: