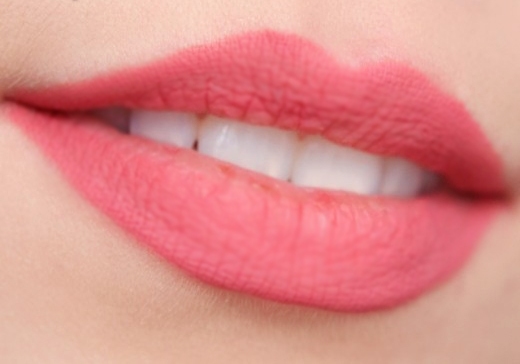 Are you tense of your Chapped and cracked lips? Then no needs to worry at all. Today i am going to share this article with you to help you in maintaing healthy pink lips by using few tips. Everyone want to look glamorous, and if one doesnot have proper healthy lips then it must be a stressing headache. The skin of our lips is very sensitive and is more likely to get effected by dryness and cold than other body parts. If it is affected then small cracks are made on lip that will really disrupt the beauty of Lips and cause a lot of pain.
Your lips need much more attention and care like other body parts. The approval of lip balm surely help you deal with the trouble maintaining the lips well-moisturized and hydrated is very important otherwise they will get rough and tough and appear so ugly. Sometimes, nutritional deficiency including vitamins insufficiency, poor diet plan results in fatigue and dullness of lip area. You must ought to ingest healthy diet and plenty of water for keeping the lip area fresh and healthy. Fresh fruits, green vegetables nurture them well and make them soft and beautiful to look. Here are the few techniques to keep rosy and soft lip in every season whether it is winter/autumn or summer/spring. By applying these ideas and remedies you will surely get the good results.
Best & Easy 7 Natural Tips To Get Healthy Rosy Pink Lips in Every Season
Adding the pure butter to your diet and then messaging little amount on the upper layers of your lip area is one of the most efficient natural remedies for dry and cracked lips.
By Using Honey twice or once a day. Honey is popular for maintenance of the natural beauty benefits for all skin types. When applied on the skin, it acts as a best moisturizer and supply a plenty of nutrients to the skin and remove the dead cells. It heals the inactive cells and make them lively treating with chapped lip. Apply few amounts before going to the bed daily at night.
By Making use of the mixture of beeswax and olive oil is a ideal cure to preserve the moisture of lips.
Another most effective natural remedy is by applying the milk cream. A combination of honey and milk cream works fantastically to make the lips softer and maintains the natural color.
Aloe Vera serum includes a number of skincare health benefits. It is loaded with skin-moisturizing and exfoliating factors. Us few amounts of aloe Vera paste and put on it to your lips for few time. Then rinse off with warm water and feel the good results.
Making the mixture by blending glycerin and honey and apply it to cure the cracks and splits of lips.
To get pinky and soft reddish lip area, Use the gravy of rose petals. Get couple of rose petals and saturate them all in milk overnight. Then in the next morning smash the rose petals to make a fine paste and apply it on your lip area. You will really get fruitful results.