Dolce and Gabbana also known as D&G, an Italian brand which is started by two Italian Designers named Domenico Dolce and Stefano Gabbana. They started their work several decades ago.They start up by establishing a designer consulting studio which was later turned into a big fashion home which has marked its name all over the world. It produces a number of products for its valued customers. They have produced variety of Women Clothing, Male Clothing,Bags,Perfumes,Shoes,Glasses and other so many male and female accessories.They have presented their first women clothing collection in 1985 in Milan and got a remarkable feedback. After getting a valuable and pretty good response from the clients, they just decided to put the Male dressing Trends and then attain an ultra positive reply from people. They have got a several number of awards for maintaining and gaining the extraordinary position and level in the fashion brands all over the world. They won the "Oscar" for the best Male perfume in 1996.
Dolce & Gabbana Fall/Winter Collection For Women 2014
Here Today I am going to present the Super new arrivals for women by D&G. This includes the Recent Winter outfits for women 2014 dealing with variety of female dresses which will charm your looks and adds elegance to your personality. This Brand releases this collection recently which include the dresses for formal parties,events like Christmas Eve,New Year Eve,Easter, Festivals like Halloween. The collection is loaded with the female western wear dresses in artistic prints,elegant designs and formal styles. The Latest Women Clothing Arrival By Dolce and Gabbana also includes winter outfits for ladies such as check coats,sweaters,jumpers,woolen scarfs,long coats,winter skirts,casual shirts and tops,Chiffon dresses,floral prints suits and many more. Get inspired by the photo gallery just posted below.
Jacquard hourglass dress | Ruby Red color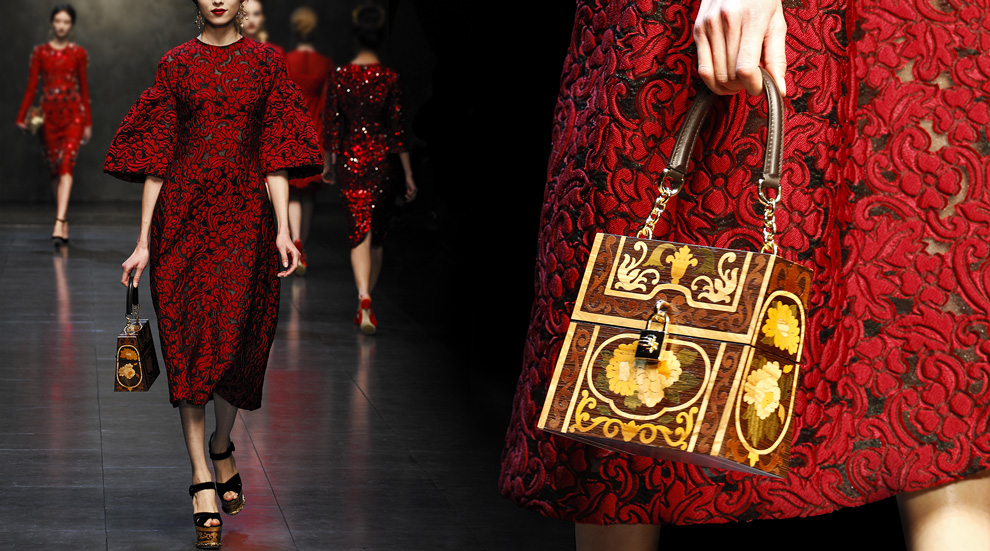 Collarino Coat For Ladies | Ladies Coats
High waist Trouser and bow Charmeuse Blouse | Western Suits For Ladies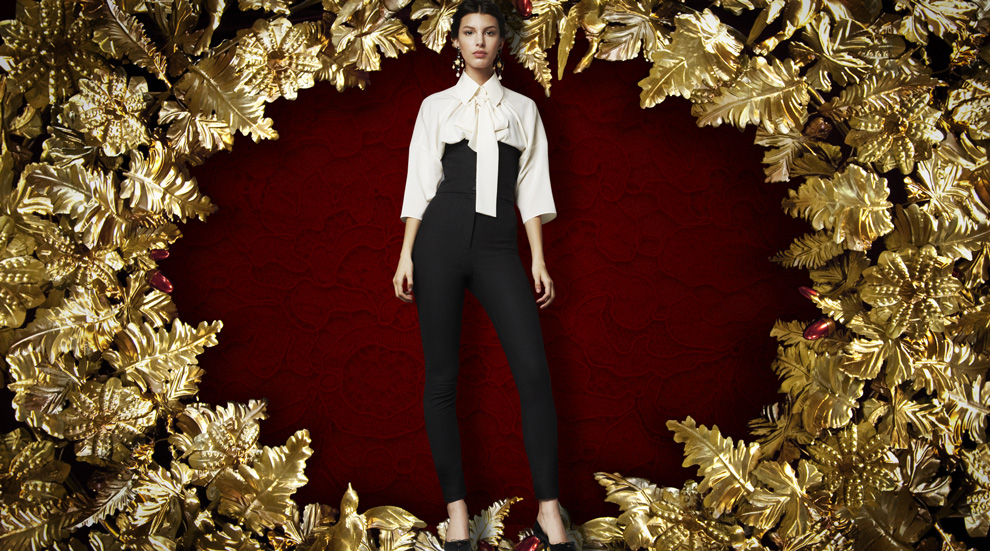 Ligh pink macrame lace coat and dress for girls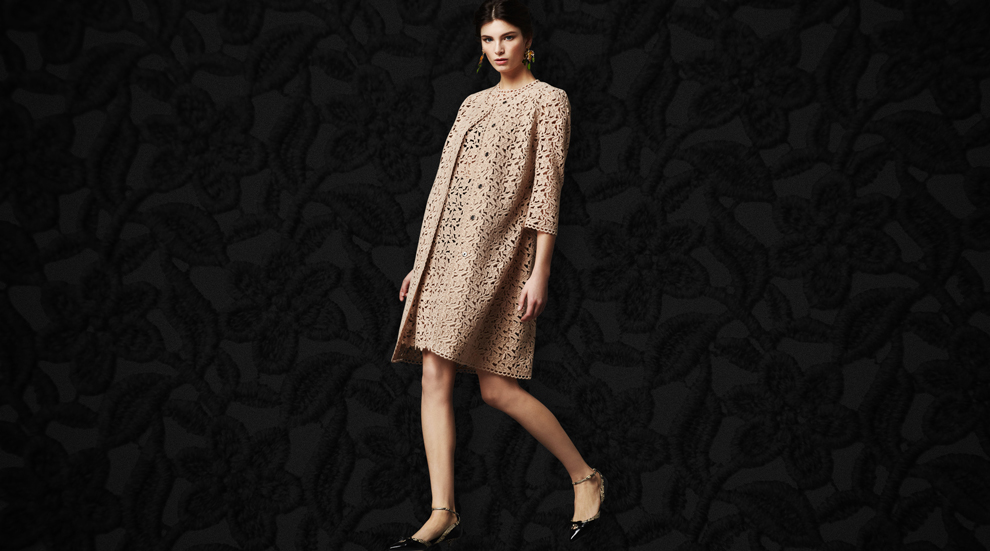 Prince of wales jumpsuits with trousers and leopard fur by Dolce and Gabbana | Feminine Trousers
Red brocade dome festive dress for women
Red Check Coat and suit for ladies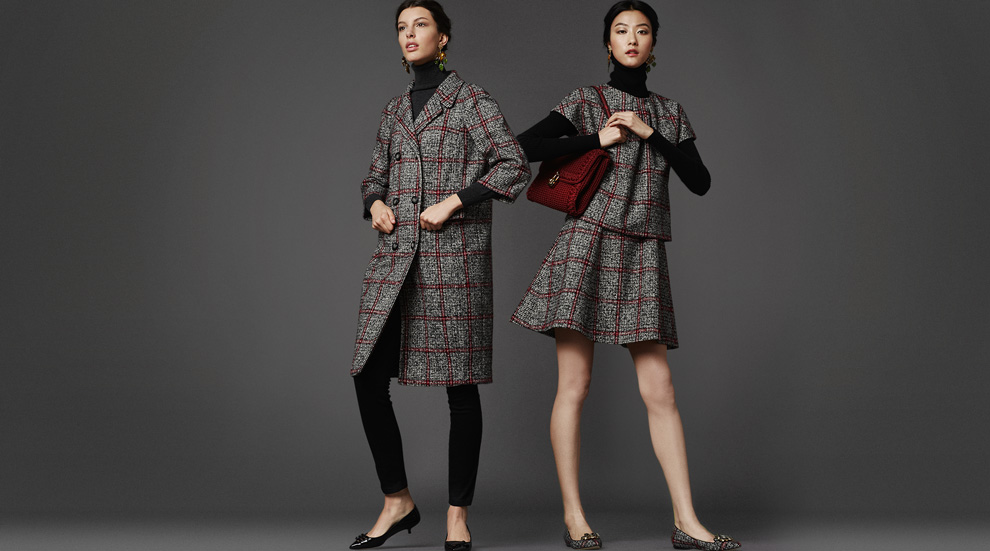 black lace sleeve cady dress for Christmas Eve | Christmas dresses for women
lace application boucle suit for female for winter season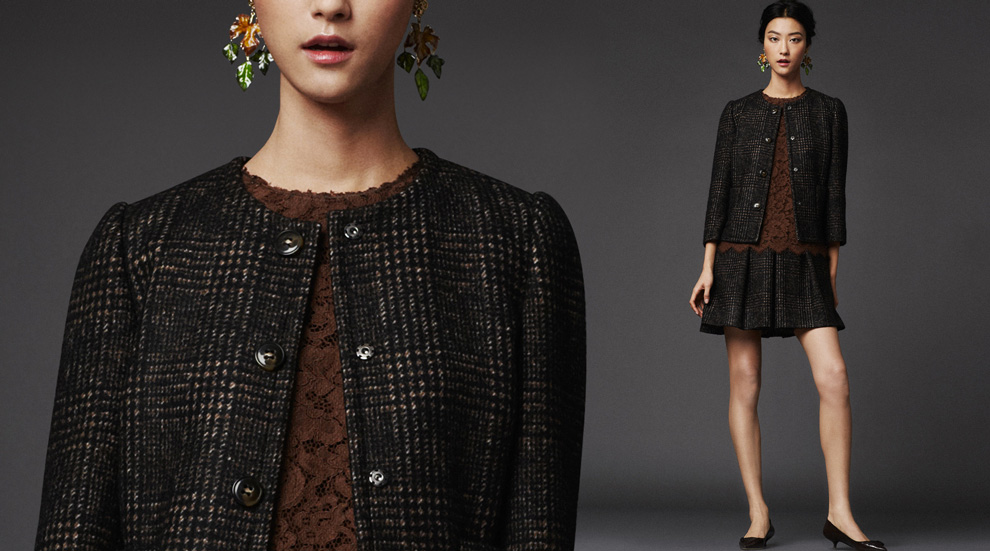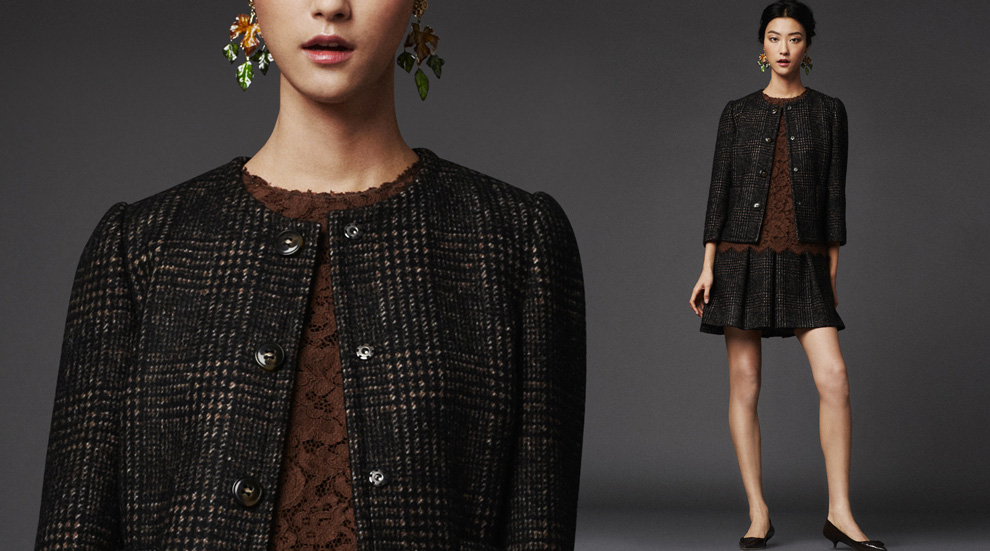 lace top and poppy print pencil skirt | western casual Dresses for women
micro pied de poule coat and skirt | Ladies Skirt Styles
cady poppy print dress and wood accessories |Western Tops for Girls
flower print brocade suit | Floral printed dresses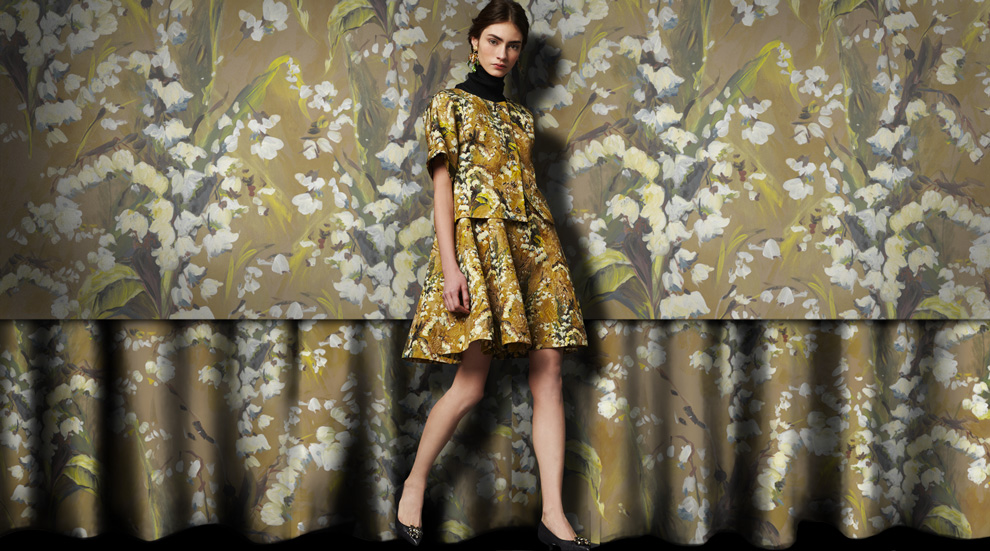 lace application blue mermaid gown | western gown designs
lily of the valley print flared dress | Floral pattern suits
Mix and match prince of wale and lace dress | Black color suit
Rose printed clothes | Oil painted suits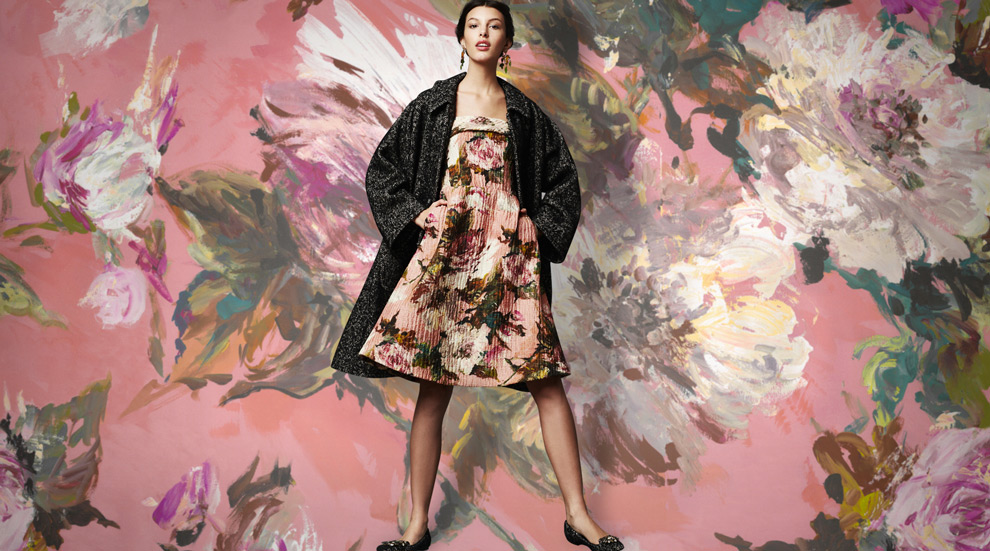 single breast tuxedo by D&G
wool boucle bustier and full skirt