The cover pages look of most of the celebrities on English magazines explains well about the 2015 hairstyling trends. Who says, the dip dye ombre hair trend is dead? Neither dead nor left but drifted towards more new variations the color changing effect in hair is now called sombre. Making half of the hair colored differently from an another half is what is done in this styling, and in what dimension you want it to be, is totally yours choice. A few famous and hottest variations of ombre/sombre hairstyles like Dark brown to russet dying, brown to blonde transition-"The blonde", blonde with ribbons of pink or any other shade, platinum or honey colored ends, The reverse ombre (starting from lighter with darker tips), Chocolate to caramel highlighting, Black to Mahogany, Dark brown to copper, Dark brown to ash blonde, sun-kissed ends, and lot more are getting into the fashion statements of high profile fashionistas for the upcoming couple of months. The selection of dye colors for an ombre hairdo is more at the mercy of one's skin tone or complexion, and more importantly it is determined considering the natural tint of hair. For instance; a natural darker skin tone and medium brown head-strands won't go nicely with red ribbon style of ombre.
Ombre Hairstyles, Cuttings & Colors for Women Latest Trends 2015-2016
OMBRE HAIRSTYLES of different forms can be worn in different ways so, let's come up for how to wear the ombre hair. Most of such hairdos look adorable being twisted into beautiful curls but you can try many other things with it like if you have honey tips, a braided bun will give you a nice classy look; black and mahogany ombre goes trendy left open straitened; and having a blend of more than two lighter colors like gold, then orange, and then pink would be adorable yet chic in loose wavy curls or in straight hair's bow style half up do. Don't bother about the length of your hair while having a sombre style. If you have short ones, make the ends sun-kissed which is chicest and fresh short strands trend for this year.
Just a perfect dye, a nice selection, fine application and up-to-minute way of wearing the ombre hair would save your styling from suffering from outdated statements. But what we suggest you is to first see a demo of how do different ombre look for different face shapes, skin tones and hair colors and, above all, what styling should be done with your sombre. So just see the pictures below, choose a style and transition effect, take a printout of the photo, and move to your salon with the picture of your favorite style in your bag so that no confusion may ruin the look!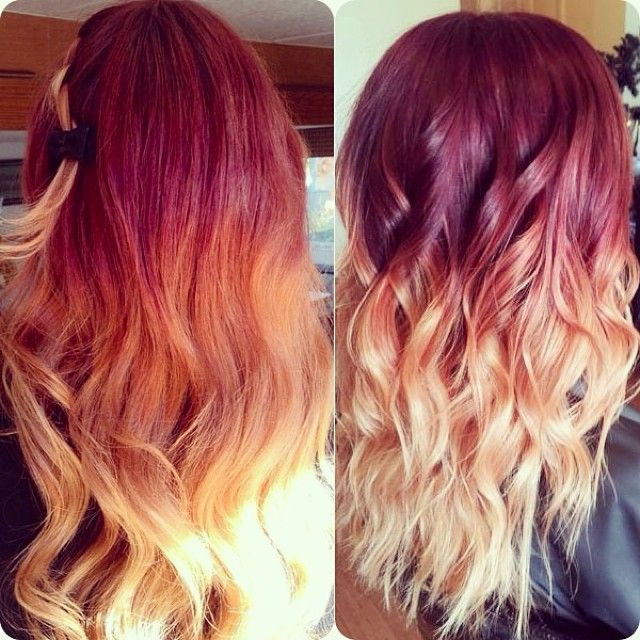 See More As:
Men Short Hairstyle Trends & Cutting Trends 2015-2016
Best Curly & Wavy Hairstyle Fashion & Styles for Ladies
Top 10 Most Popular Female Celebrity Hairstyles for Women