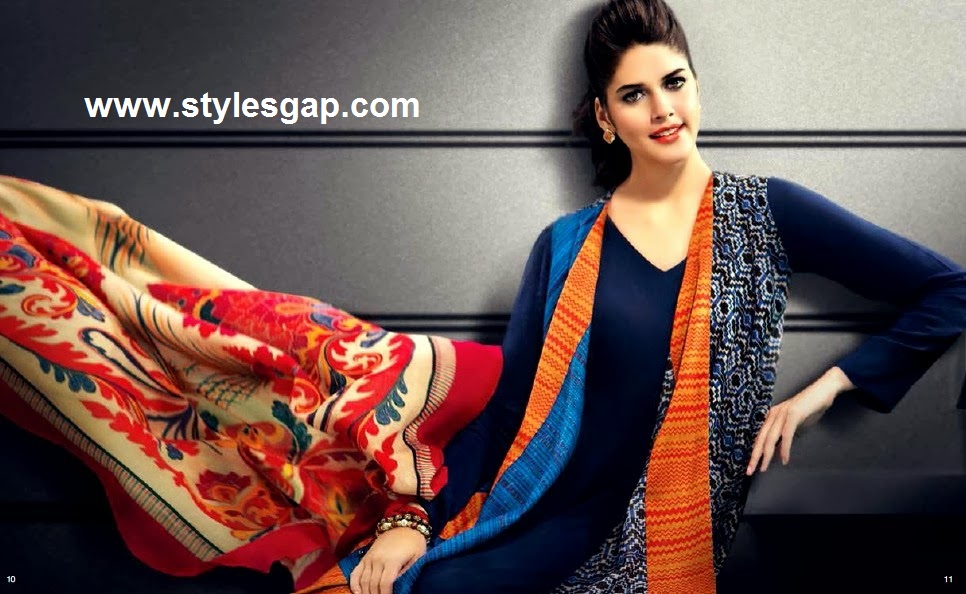 Nishat, a Great name in Pakistan's Textile industry, also known as one of the best designer's of Pakistan Fashion industry. It is famous because of its tremendous Designs and most unique prints. New Nishat Linen Winter/Fall Collection 2014 consists of highly creative  printed & designed dresses. They are in wonderful attracting themes with glowing colors and abstract printed designs. Linen textile is one of the best fabrics used for winter dresses.They have presented their many collections for their beloved customers.  Recently it has launched the Fall Collection which include wonderfully designed outlets.The winter dresses are very classy and high level quality stuff is used in them.  Embroidered neck line and bust patches are used to make the dresses more fancy and presentable.They have their outlets in major cities, go and grasp your choice or order them online.
Latest Fall Collection By Nishat Linen | Winter Designs

These are Nishat Winter Designs  2013-2014 took from Online Magazine catalogue. This Collection is known as Nishat Linen Versa Collection. You can also buy these Dresses online through their official website.They have presented their Winter Collection a few days ago for the this cold season season.They have designed really a remarkable clothes. By choosing & wearing these winter dresses you will feel satisfied and pleasant. This collection has its own special colors and designs that are specially made for winter  and Linen stuff is used. Linen is very good material for Cold weather. Hope you will enjoy these dresses and make yourself warm and comfortable by wearing these wonderful Clothes.
Nishatlinen winter designs