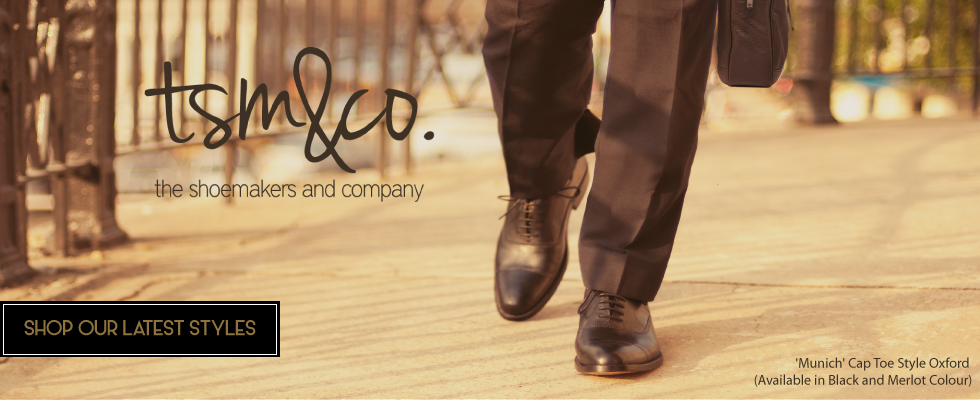 Good shoes take you to good places and being a man you are the road rider indeed! Earning the best life for the family or proving yourself the superb cool guy in your surroundings, Life and your feet demand a quality measures and perfectly stylized products. Men must not be liking to compromise on the comfort while walking yet having a trend-right footwear.  In these days market is being filled up with faking providing the buyers with unreliable and uncomfortable shoes. For this reason people have become very much cautious and even unwilling to shop the products and to spend money like this… having noticed all such difficulties, An Awesome name was formed to deliver the best quality gents shoes shaking hands with craftsmen boasting over 40 years of experience in shoe making industry. Stay calm… its right here!
Classic, comfortable and sharp footwear that would make you excellently move from your to your business and to your parties… The Shoe Maker & Co.  in Pakistan, centered in Karachi… is the one that has came into being to provide you the level of comfort and excellence you actually need and deserve. This brand initially started as a single page on the internet, making shoes using the traditional, delicate, and expert hand processes that were used in the 19th century and continuing its craftsmanship masters in creating the finest footwear accomplished with pure dedications. Visioning the the symbol of professionalism and combining the rich materiel with unbeatable skills, the label ensures that the foundation of each shoe is to radiate class yet not sacrificing comfort… serving with the best to its loyal buyers.
The Shoe Maker & Co New Designs of Men Casual and Formal Shoes & Boots Collection 2014-2015
TSM & Co. is a label that surely won't let you left behind in the race of being trendy and confidant as it provides a matchless and unique high profile formal suede with double, single strap and laces; and smart and classy casual penny loafers. Get over whatever reservations you have about patent leather's masculinity; after all, what could give off an air of domination more than slick leather and extra ordinarily crafted pointed piece of creations?
Praising this brand that much i wont leave you in mystery instead I've gladly listed a glimpse of the understated sharp creations of Mens casual and formal shoes by The Shoe Makers & Co. in the image gallery below to entertain you fully fulfilling your needs of visualizing the products Handcrafted to perfection. You can opt these designs for winters, summer to make a real statement. Stay visiting STYLESGAP for latest fashion updates!
See More As:
Latest Stylo shoes collection for women
Western Boots & Shoes for Ladies
Men Stylish Casual wear Dresses
Latest Western wear Dresses for Men & Boys