A Shoe  is an item of footwear intended to protect and comfort the human foot while doing various activities. Shoes are also used as an item of decoration. They are the essential part to cover the Body part especially our feet. Now a days it is very much noticeable to wear what kind of Shoes??  Their Design has varied enormously through time and from culture to culture, with appearance originally being tied to function. Additionally fashion has often dictated many design elements, and have various shapes such as whether shoes have very high heels or flat ones. Contemporary footwear varies widely in style, complexity and cost. Basic sandals may consist of only a thin sole and simple strap. High fashion shoes may be made of very expensive materials in complex construction and sell for thousands of dollars a pair. Other are for very specific purposes, such as boots specially designed for different purposes, such as mountaineering, swimming and many more. Shoes has its own importance in fashion and style, now it is the basic part and element of fashion. If you are conscious about your fashion and style, then you must care about the footwear you wear, its design must be according to the latest fashion trends.
Seen on the red carpet recently are transparent shoes, definitely the coolest fashion of 2013-2014.
The secret of a successful look with this tricky pair is to create your style by matching your shoes with your outfit, and not the other way round. Always keep in mind that you never want to look overdone.If you are wearing funky nail paint or just want to show off your beautiful feet, then go for these transparent shoes. The Transparent Shoes, Often known as Cinderella Shoes are the now very much seen on red carpet. Even if they cover your feet, people can still see what's in there.Check these pairs.
Transparent Footwear Trends, Coolest Fashion of 2013-2014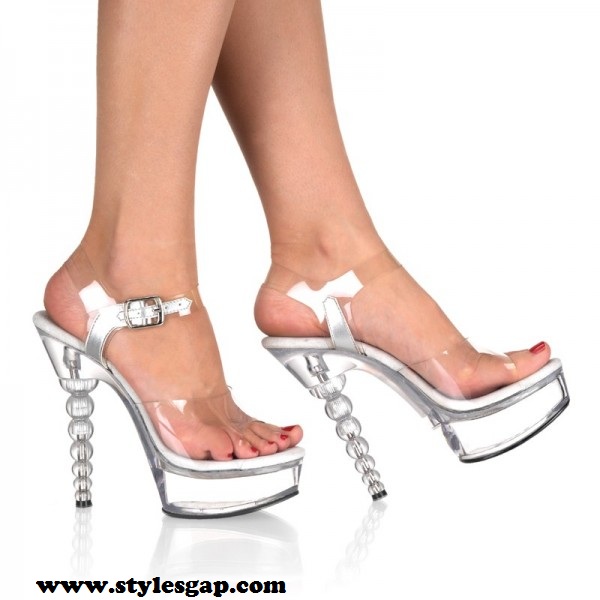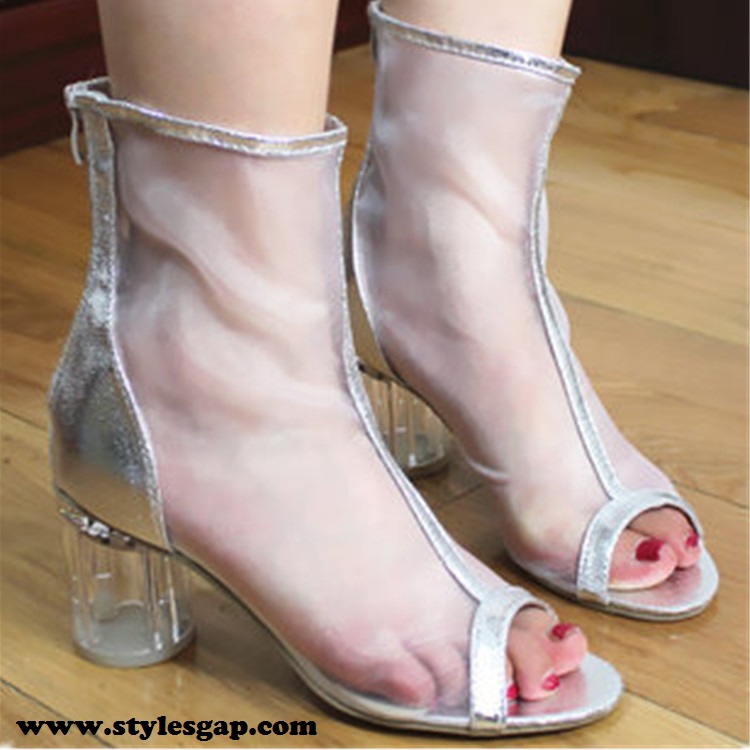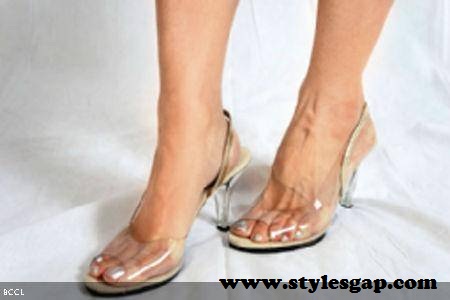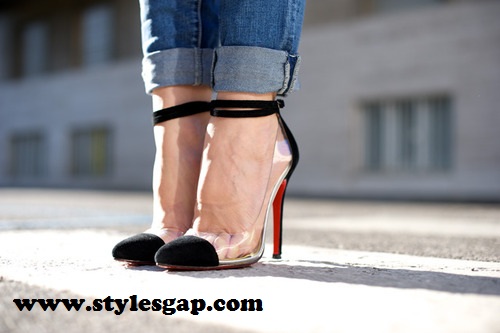 Tips for Selecting a best Footwear/Shoes.
– If you prefer a classy, feminine look, shoes in soft natural colors with clear PVC are the best.
– Make sure to pick the right pair that will make your feet look nice, because transparent with clear vinyl can accentuate your feet in the wrong way.
– Avoid detail and decoration; you don't want to look overdone.
– Get a pedicure if you are planning to wear these shoes and get bunions, if any, checked.
New Stylish and Stunning High Heels Fashion
Shoes represent the ever changing fashion trends and style. If a pair of shoe was very much in demand last year then it is not likely to have the same enthusiasm for the same pair after the whole year since the shoe trends keep changing with seasons. Every year the fashion trends changes, particularly in footwear also. High heels are the ever Green Style. It is the most famous and liking trend. Every women wants to wear high heels, whether she is short or tall, big or small. Here i am posting the Beautiful pairs of high heels. you can easily wear it on parties, events, function and many more.

The Stylish and stunning High Heels