Summers are best with short hairs, the time to freshen up your looks with a lighter hair cut or to try out something different! Wonder why short ones are good? No need to tie your strands up high, pinning them up or getting messed them up in hot weather, one short haircut and all issues would be resolved. If you have short strands or you wish to have them and planning your haircut, you must know the interesting fact that in the year 2015 to 16 the two things are most trendy for hair, one is curls and another bob cut. These are also the most celebrity adopted hairstyles in both Europe and Asia; you must see the hairstyle of famous Anushka Sharma in the big hit movie PK and Selina Gomez in her many public appearances. Don't ever think of shorter hair as a curse, just stylize your crops. Short crops really suit to anyone, whether you're English, African, Asian or whatever and as this style has got a big fame in the recent time and is expected to continue its domination over other styles for whole year, so let's today explore the shorter haircuts or simply new ways to stylize your shorter strands.
New Summer Short Hairstyles & Haircut Trends for Women 2015-2016
In the latest summer short hairstyles for women the hairdos getting more and more popularity every day are the pixie style and bob cut with wavy hair, while many other shorter hairdos are also very much adopted; these include stackable bob, shag cut, graduated bob, chin length bob, banged up hairdo, ombre hair, layered short hairstyles with front flicks, volumized vixen, flipped out styling, asymmetrical cuts, long on one side styles, cropped curls, face-framing layers, bowl cut, faux French twist, messy short pixie, and straighten bob style etc. It's fun with shortened strands, you play with flicks and hair dyes in an incredibly cute way and it gives a younger and adorable look to almost all the faces, just the right cut is what you have to figure out. Remember! Do consider your face shape while you are choosing and finalizing a short hairstyle for you.
More fun is in the images below! Push yourself up to get the styling theme of a chic new way and get more styles, ideas, and inspiration for the pictures added in this post and cherish your everyday attire with a chilly short hairdo. For more information and updates about latest hairstyling trends, keep visiting StylesGap's hair styling Stuff.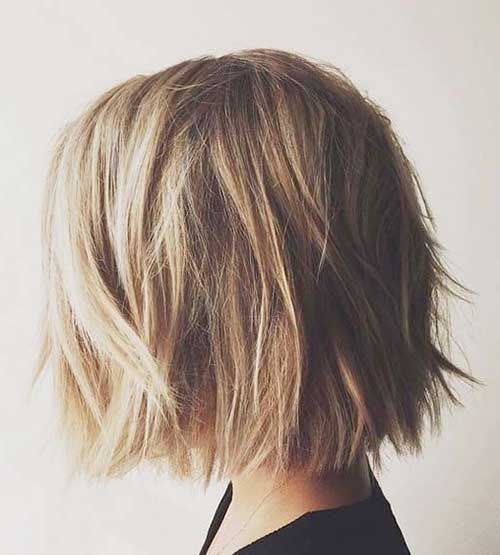 See More As:
Latest Women Ombre hair coloring, Haircuts & Hairstyles
5 Popular & Most Famous European Hairstyle trends for Ladies
10 Most Popular Bun Hairstyles easy to try for every girl