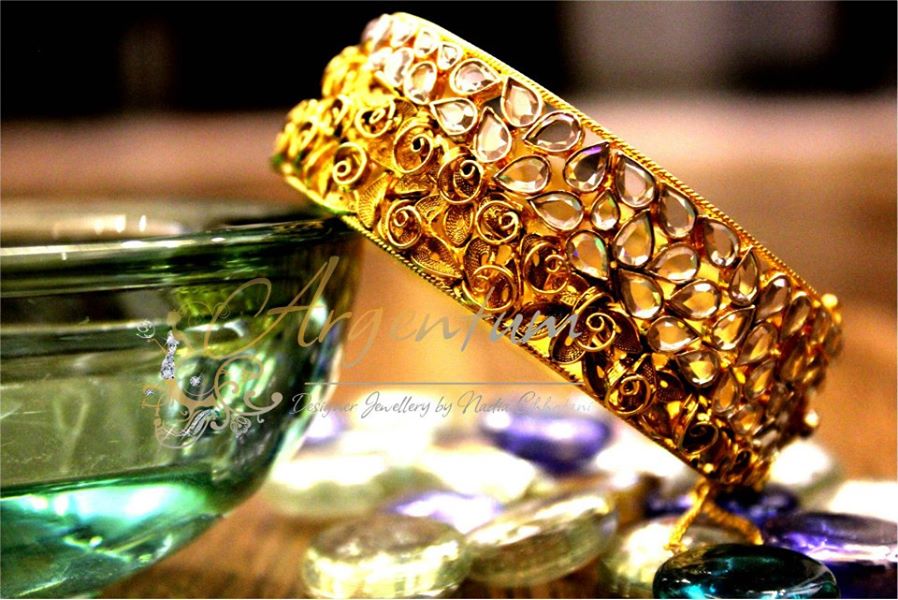 Argentum is a purely handmade jewellery project for the  current generation by a Young Jeweler named Nadia Chhotani. Nadia has been working as a master jeweler and has famed its sixty – fifth year in this business. She has no of high quality distinctive innovations in the feild of jewellery and has embarked out in Pristine silver, pewter, platinum and fashion jewellery. This will be your perfect accessory for the modern-day rapid paced life styles.Latest Designer Argentum jewellery designs by Nadia Chhotani for women 2014-2015  reveal rich appearances and an enthusiasm for shades and colors. It is a refined high quality product and most luxurious to Use. You will found every type of jewellery wear like rings, bracelets, bangles, karas, locket sets, earrings, crowns, payal, jhoomer, hoops, choker necklace, long maala,  haar and many more. The cocktail rings for engagements and weddings are made by blending them with a gold color and using different pleasing colored stones like rubies, zircons and other beautiful gemstones to make them more stunning. Attaining creativity from spectacular multicolored gemstones, Argentum precious jewelry structures to accentuate and match exciting collaboration of stones and fine metal work at their designs. Getting together with diverse factor from EAST and WEST and then combination of eastern and western cultures is witnessed and observed in the most of Argentum jewellery models.
Latest Jewellery designs and Ideas For Weddings and Parties 2014-2015 | Argentum Jewellery Trends for Women By Nadia Chhotani
Each and every item of Argentum is handmade designed. The artists consider pleasure in creating unique pieces with ornamental stones, gems, beads and metals and adds a level of quality and interesting depth to every item to provide as a type of seal of authenticity. It bet you will feel more precious by wearing each of the jewellery design. Argentum offers their each piece as an original treasure to our beloved customers. It provides layouts for women with diverse style choices, even if a classical or modern one for parties and weddings, may be an elegant or casual for gatherings and events. that can be integrated in to any wardrobe and can be worn for any occasion. You will find each piece satisfying your formal needs and meets your jewellery demands. If you still want some change or want to introduce something by your own choice then you may order it according to your preferences and demands and get it online.
Also see:
Islamic Jewellery Designs for Muslim Men and Women
Handmade Jewellery Designs of Bracelets and Bangles
BnB Accessories- Jewellery Ideas
Bracelets and Bangles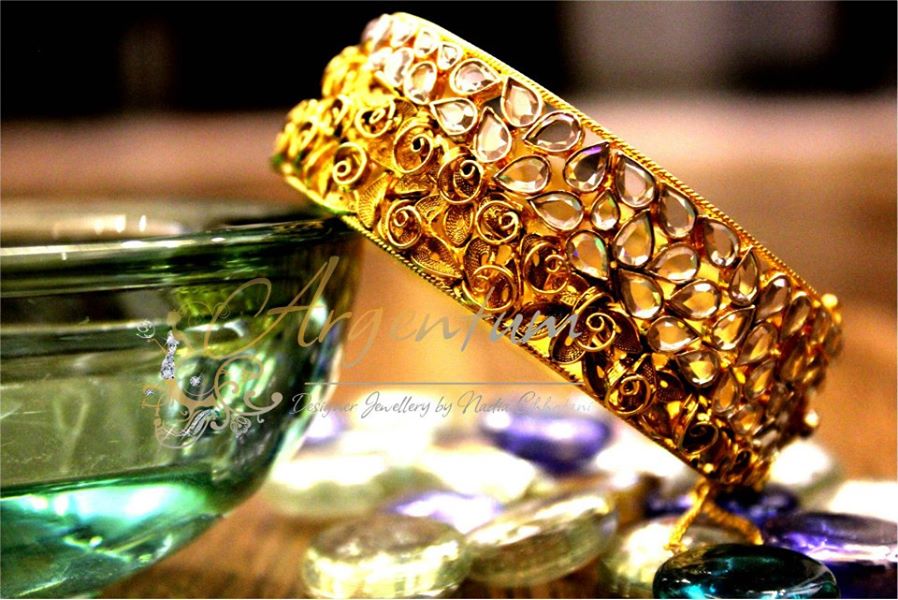 Lovely Ruby and Zircones Bracelet Design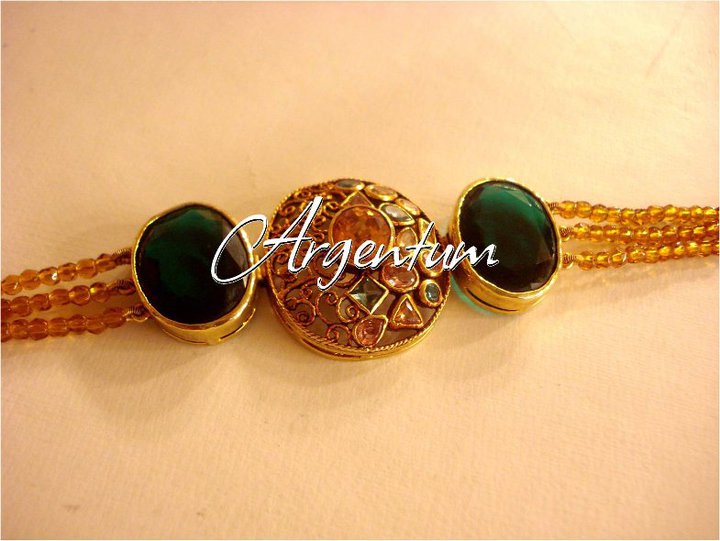 Golden colored Gold plated net pattern bracelet (Kara)
Silver colored Metal Plated Bracelet with stones and pearls (Kara)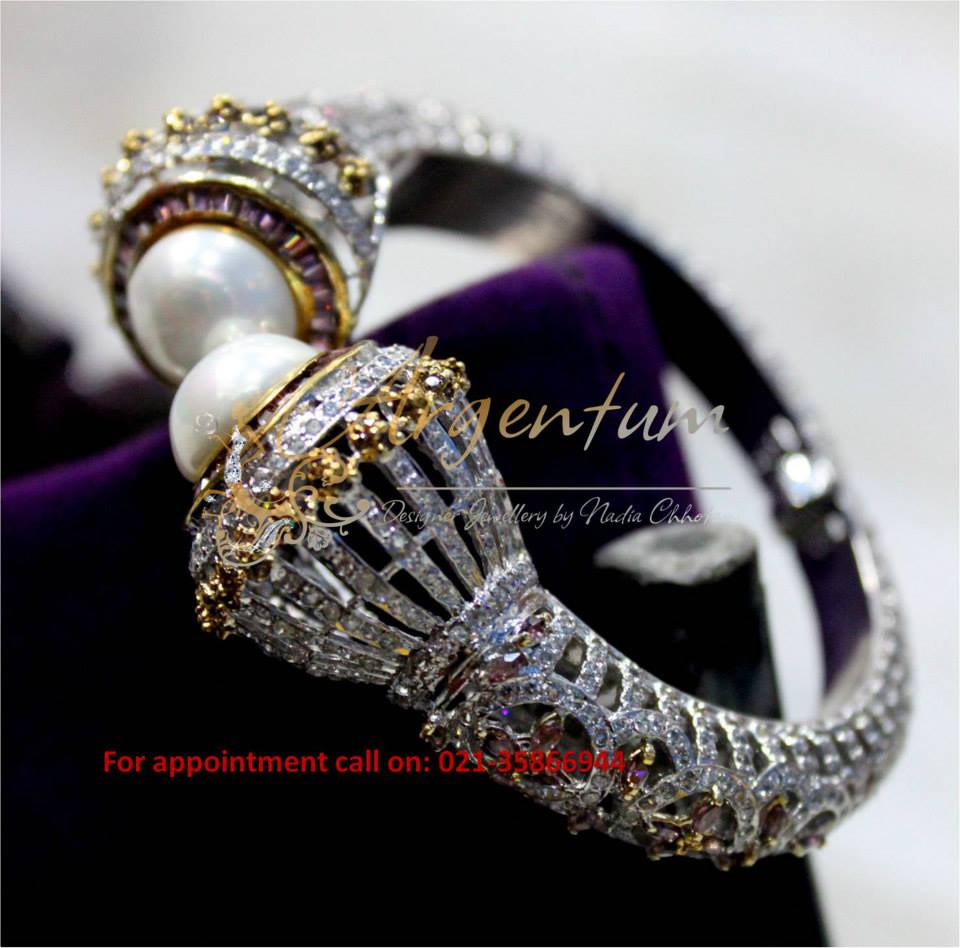 Ushna shah from Bashar Momin wearing the beautiful gold plated kara (Bracelet) An Argentum Design
Cocktail Rings
Latest Ring Designs- Ruby embedded rings with stones
Silver Plated lower Rings with White Pearl
Pendants and Necklace Complete Sets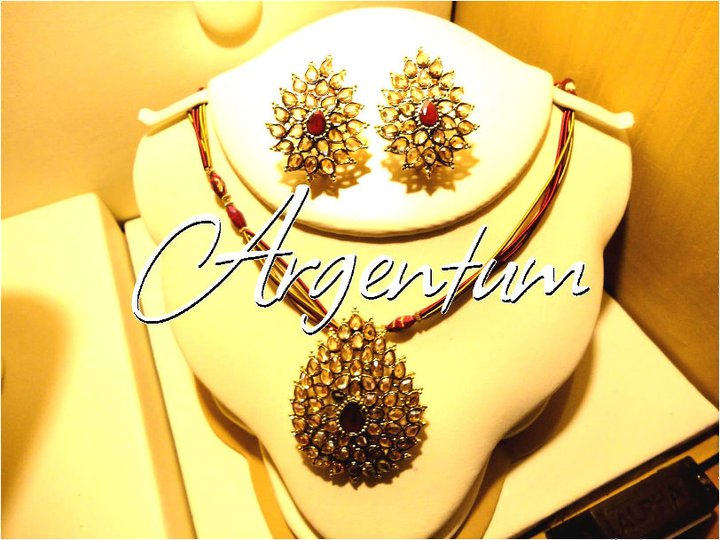 Gorgeous green color gemstones necklace set with earrings
Complete Necklace set made-up of stones and gems
Model having complete Necklace set and earrings with purple colored zircons
Jhoomers
Ayaan Ali in Pantene Bridal couture week showcasing a beautiful jhoomer with champagne and green colored zircons
Femina Chaudry Model showcasing an exquisite gold color jhoomer with green stone

Sadaf Kanwal showcasing an intricate gold colored jhoomer
Bridal Jhoomer Designs
Baali and Jhumka | Earrings and hoops
Traditional wide gold plated mehroon ruby and green emerald treated earrings-jhumkas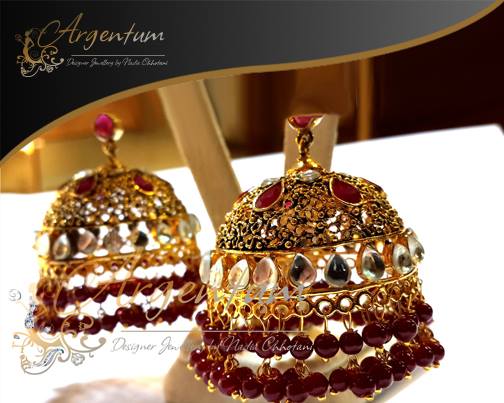 Beautiful Silver plated golden pearl made hoops-earrings designs
Beautiful ruby and Emerald treated Earrings
Elegant Earrings designs for weddings and Parties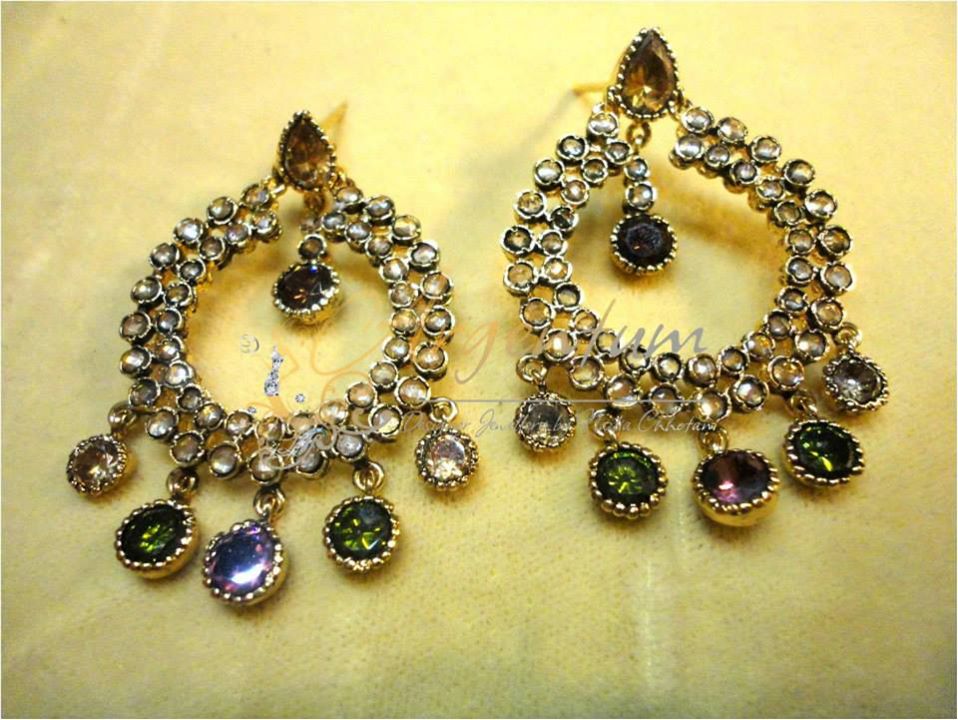 Maalas
Fehmina Chaudry Showcasing her gorgeous maala by Argentum jewellery
Sarwat Gilllani wearing a zircon and pearls dholna and Ahsan Khan wearing a sapphire and polki and a ruby, sapphire, diamond polki mala in Pantene Bridal Couture Week 12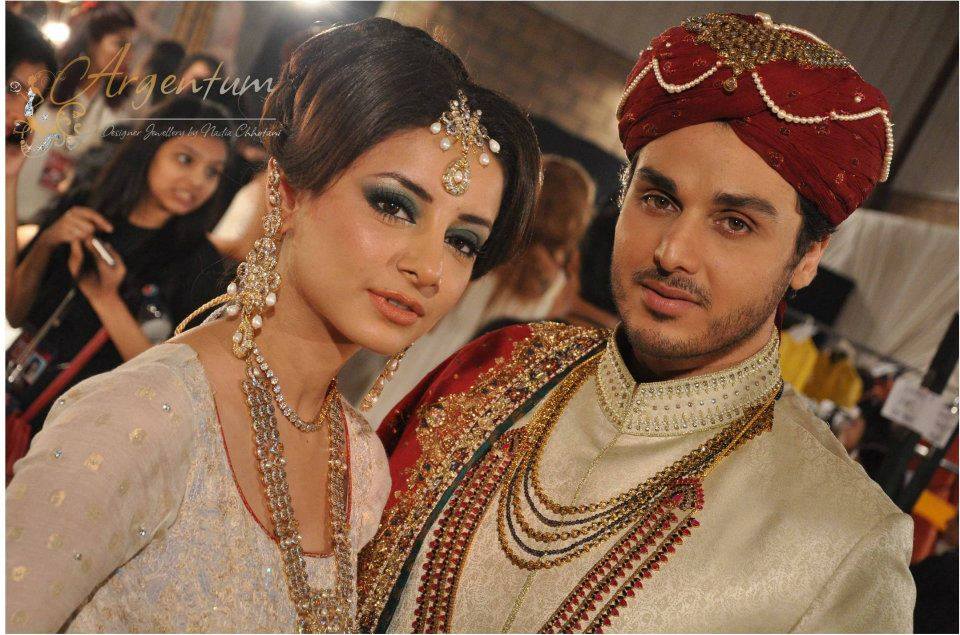 Sana Ali a great Model showcasing a maala with matte finished pieces and coffee colored zircon strings in a fashion show
Baila as a Bridal looking stunning on her wedding day wearing Choker necklace and maala studded with zircon polkis and treated rubies.