Frock is special  type of Dress which is wear By Women Of The Whole World. Frocks are Mostly Common in Asian Countries. Western Women also wear Frocks. There are different Types Of Frocks. According to your own choice and the body shape you can wear any type of frock anytime, anywhere. They may b short or Long, or have different Shapes and designs. It is the Best Dress for girls to wear at different events, Occasion, parties or any other where You want to be. Designers design frocks and make different various Collection and Trends. They are always  appreciated and Liked because of their fancy and stylish look ,therefore Fashion designers are providing a wide range of frocks in market; they are introducing in unique styles, cuts and color combinations.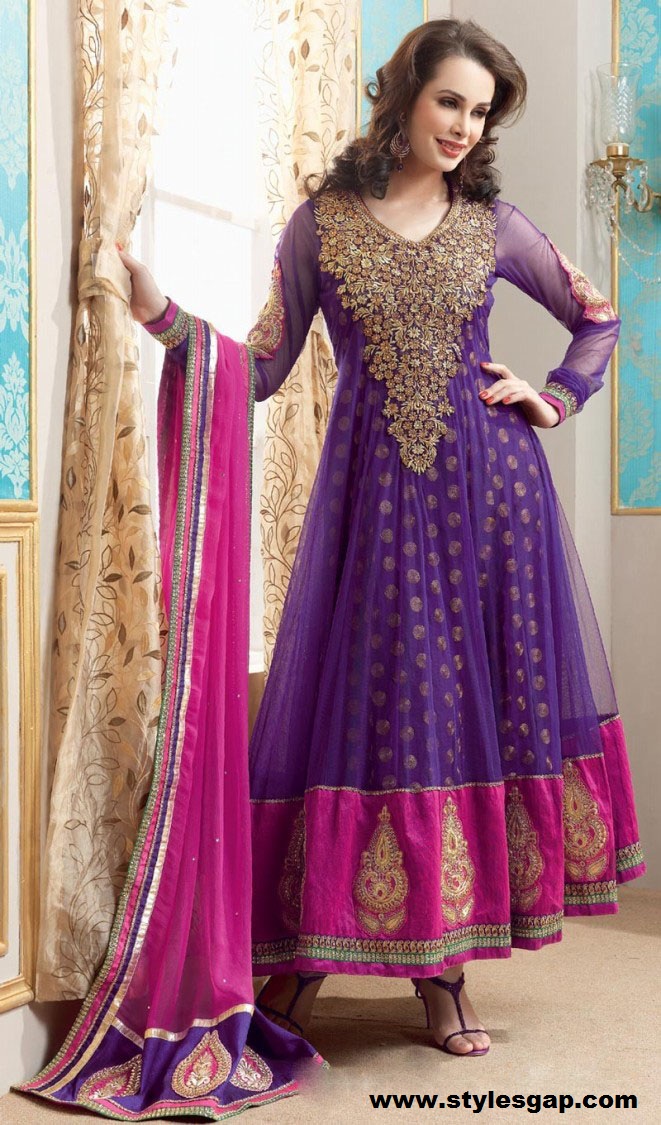 Beautiful Fancy Frock Designs For Girls
There are Various types of frocks including the western and eastern types. Western women wear mostly short loose or tight frock having a belt. They wear according to their own Trends of fashion and Style. Eastern women mostly wear Long  having different designs and prints, they may be embroidered or simple. Some of them are Anarkali Frocks, Umbrella , Airline ,pathani , kashmiri ,kali daar frocks and many more. To make Frocks more enchanting and fabulous,they are decorated with different laces, stones, trimmings, patches and embroidery works. Mostly they are choiced and selected for special occasions like Eid, wedding, party and other gatherings, therefore the dress designers are also exhibiting their collections in fancy frocks. The Frocks have their unique measurement , beautiful designs and rich embroideries which attracts viewers attentions, when their loose flared parts make waves with every move of step.
Open Anarkali Frocks in Dark Green Combination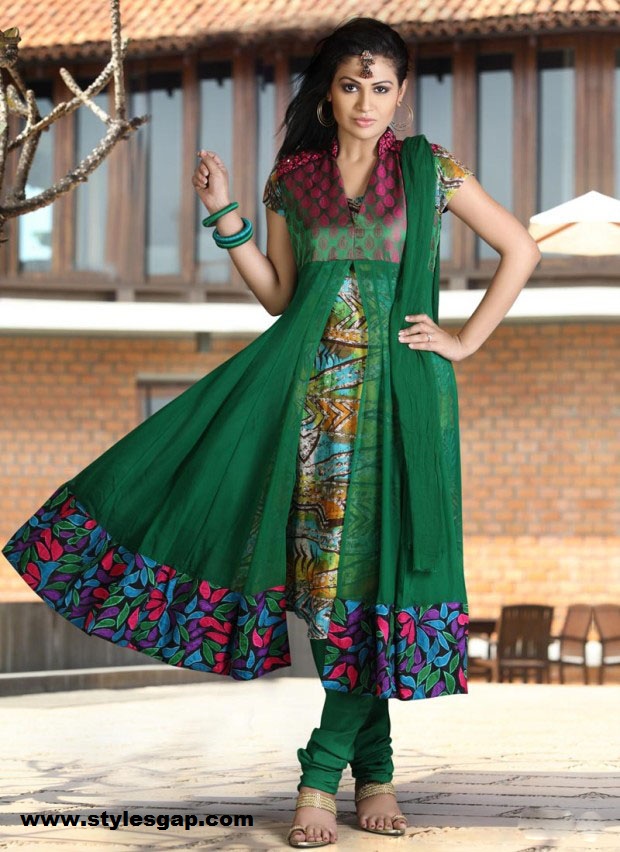 Beautiful Airline Frock Styles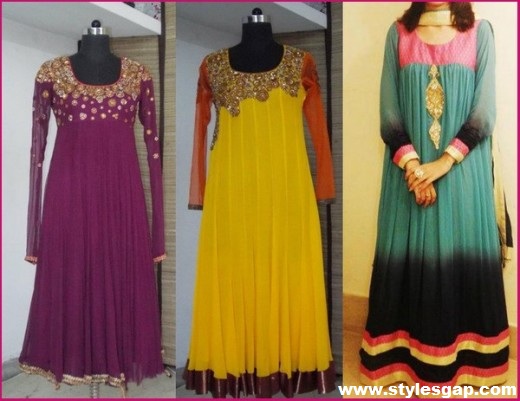 Multi Coloured Frock Style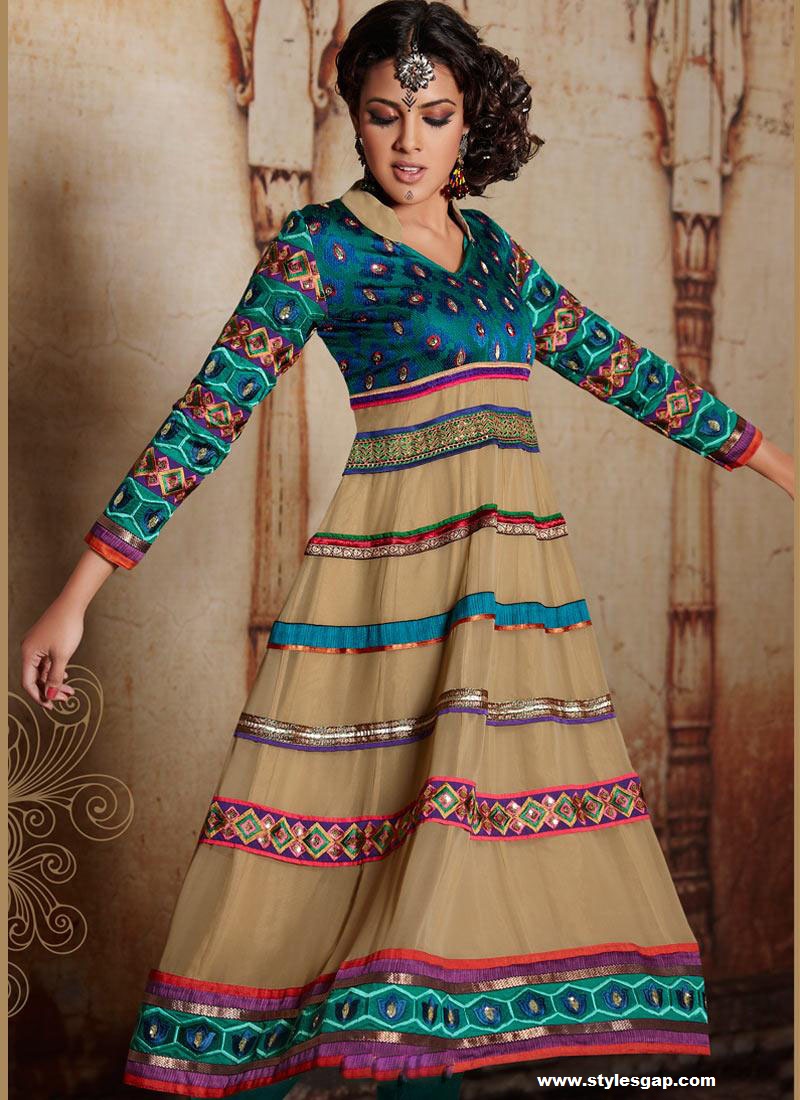 Wonderful Yellow Coloured Frocks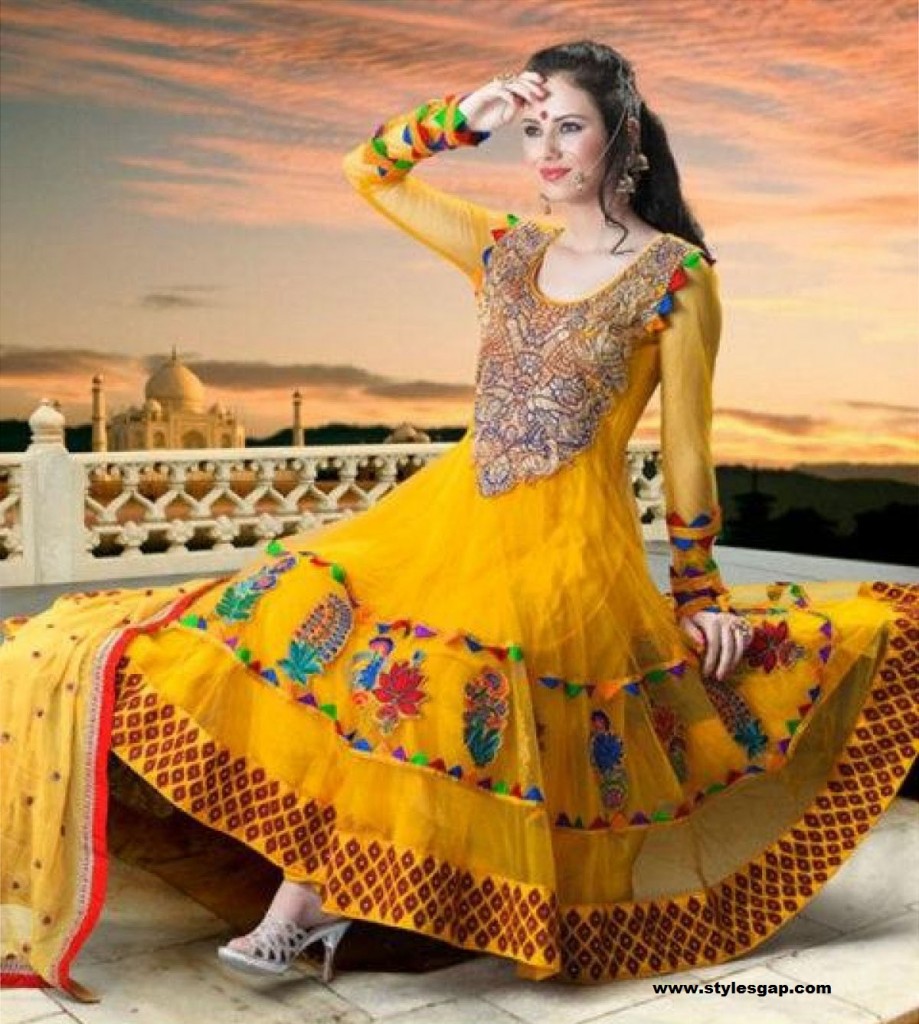 Elegant Frocks Hit Styles and Designs.
So, today we are going to present here some Latest and exclusive fancy frock styles and designs, surely it will amaze and inspire you with their trendy cuts, exotic designs, rich embroidery work and premium fabrics. These fancy dresses will help you to make a sense about latest fashion, stitching style and new color combinations which is in, in high class fashion and style. Hope You will enjoy all these beautiful Designs and Prints Of Frocks that are posted below.they are just according to latest fashion trends and they will enhance your look,its up to you whether you want to wear at parties,gatherings or any other way.
Anarkali Bridal Frock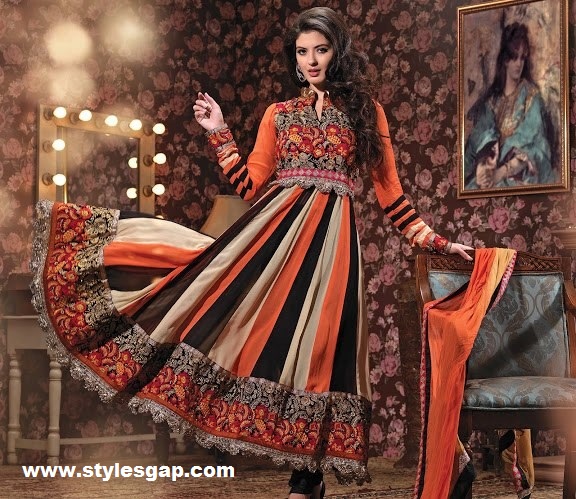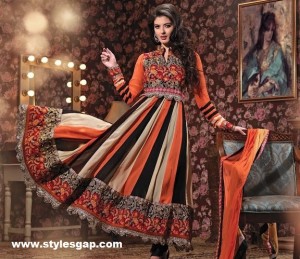 Beautiful Umbrella Frock Design
Fancy Anarkali Frock in Fresh Yellow Colour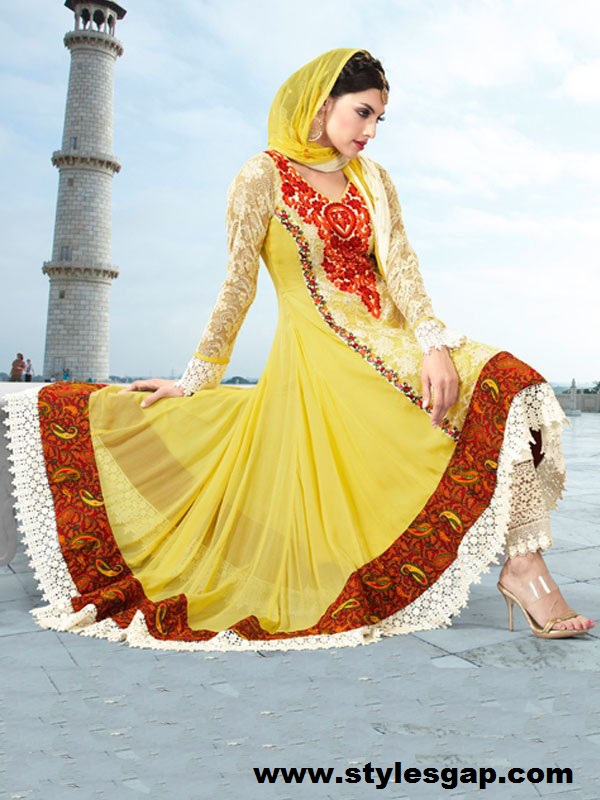 Sleeveless Anarkali Frock in Glowing Green colour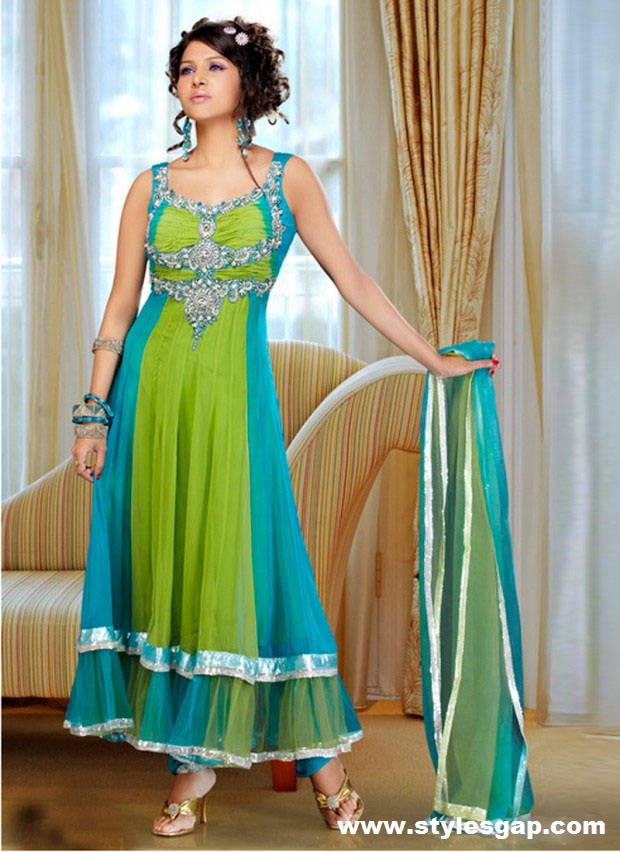 Double layered Anarkali Frocks in Light Purple Colour

Fancy Sleeveless Anarkali Frock in Dark Blue Colour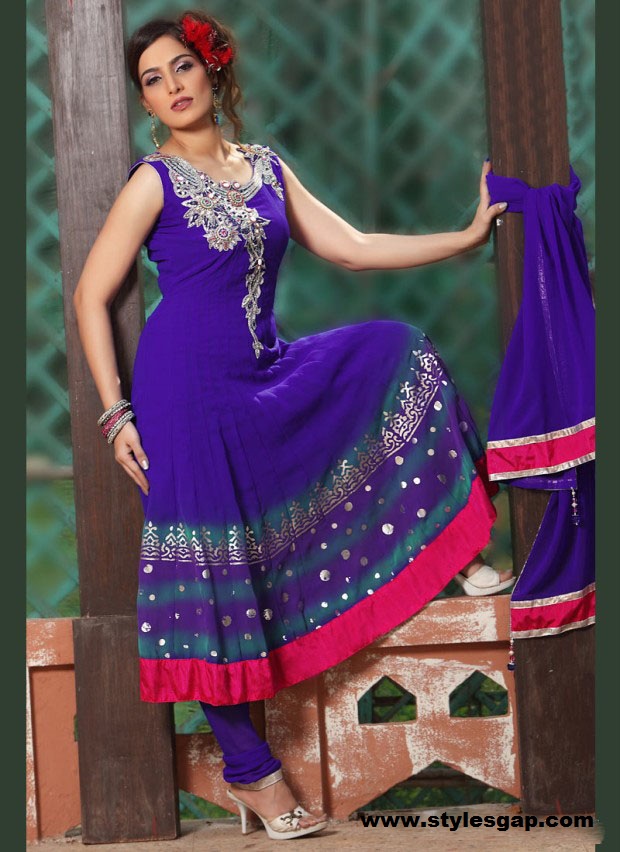 Frock in Beautiful Pink and Off white Colour Combination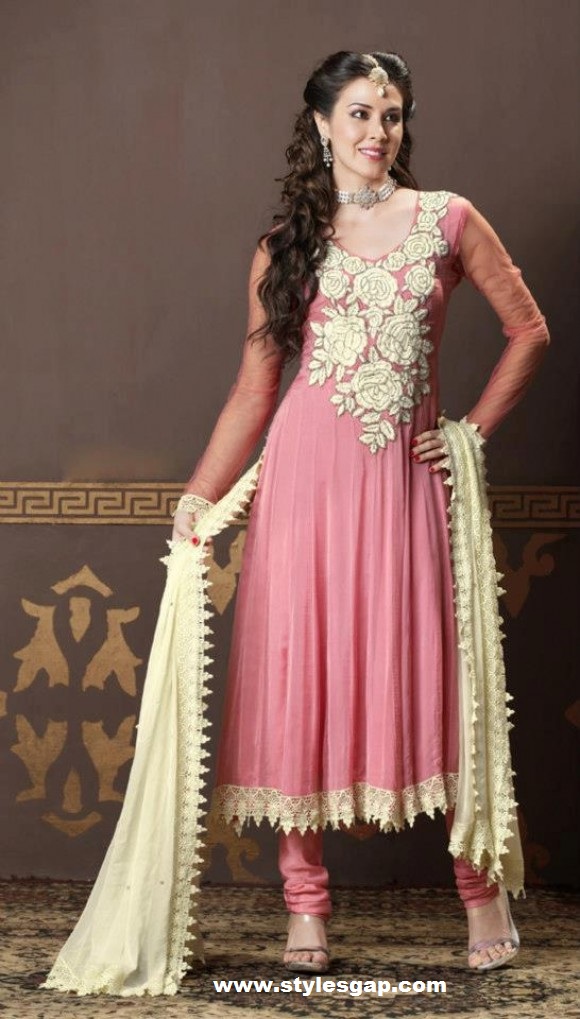 Stylish Anarkali Frock in Skin & Mehron Color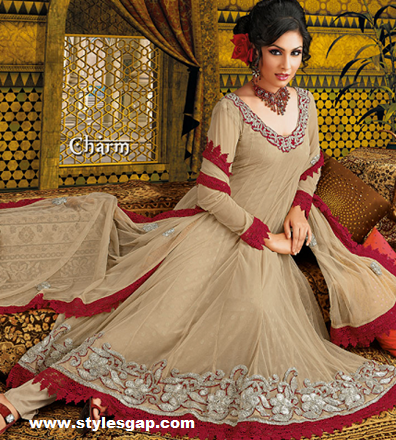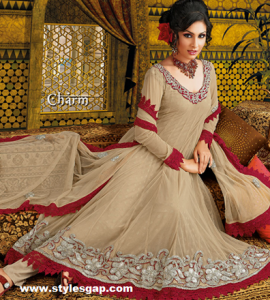 Short Embroidered Frock Style in Purple Colour
Beautiful classy Frock Style To Wear on this Eid

Sleeveless Fancy Frock in Blue and Pink Shades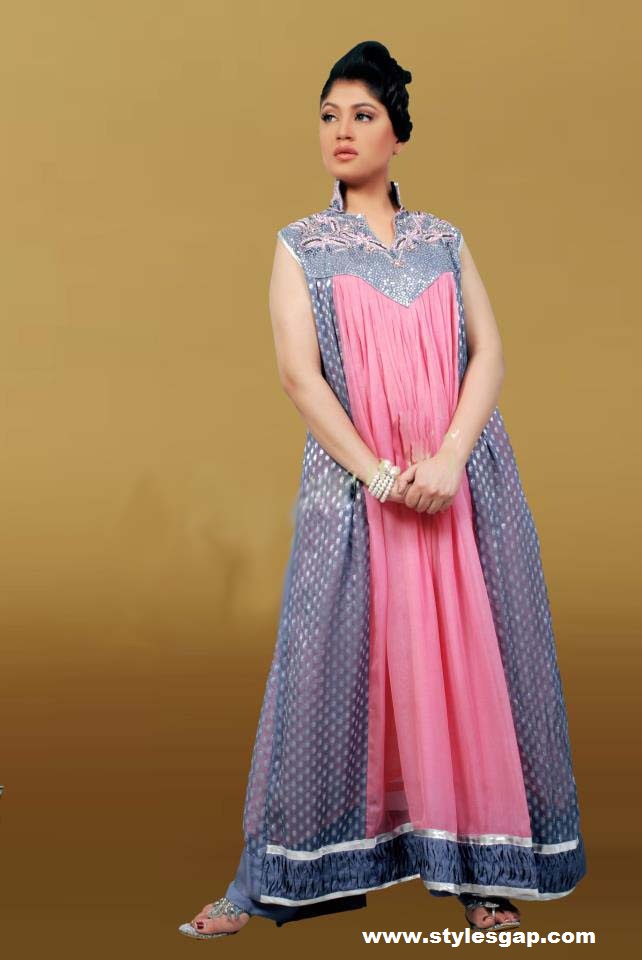 Double Umbrella Frock Style in Navy Blue Colour