In this interval the new types of pants are introduced which we are experiencing for women which is known as Palazzo pants or trousers. These pants are offered in numerous type of fabric,styles, patterns,designs and in brilliant and eye-catching colors.Many brands have launched their collection on them including Nimsa, Sania Maskatiya,Nickie Nina,Zara Shajahan,Muse,color rush and many other  Palazzo pants are long straight trousers which are tight from the beginning and loose from the bottom and they are wide too. They are little bit unique from all other paints like bell bottoms, Gaucho Trousers, Harem Pants and Parallels. They are now included in the top clothing trend in Pakistan. Mostly girls like to wear them and they have attain a remarkable design and style.You can wear them with long shirts,tops,t-shirts, short stylish shirts,frocks. For winter season you can put them with long casual coats, this will give you extra trendy look. Well they are now best for your delicate wardrobe.
Below are Tips to Style the Palazzo Pants:
Always pick ethnical or graphical type of printing for making your palazzo and specify it with plan tops.
 While putting on palazzo pants always put your tops inside. It will give you a more elevated look.
Wear high heel sandals like wedge sole and block rear foot it will give you taller and attractive look.
 Definitely wear fitted shirts on palazzos and dress yourself in a nice colorful stroll, watches, rings and much more.
5 ways to wear them:
Wear it with camel chiffon cardigan, it is fine for winter season.
you could dress yourself  with a crochet top and the floppy hat. This theme shows the western look.
you can put it on with a suede vest, i will look more stylish and seem like a British attitude.
To look more elegant you can also worn it with cropped ruffle top. It has a casual touch.
Form a basich tank, choose a casual shirt and a cool hand bag with a big wrist watch.
New Palazzo Pants and Trouser Styles for Girls 2014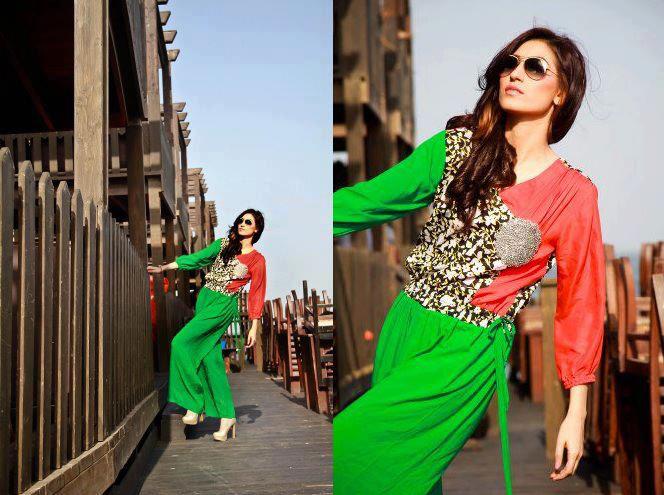 Bareeze Palazzo Pants Collection For Girls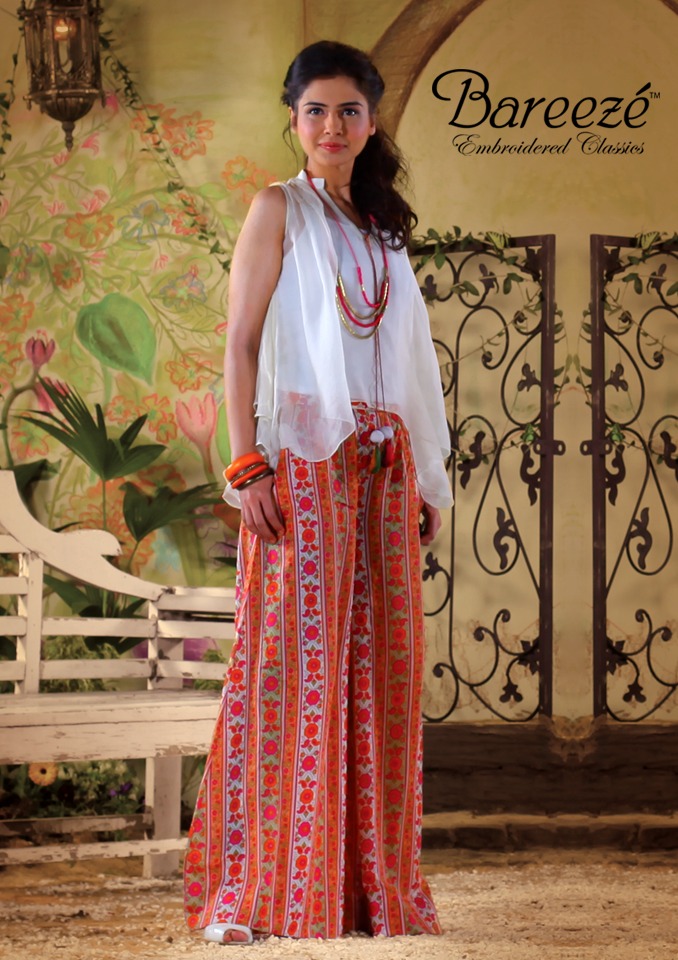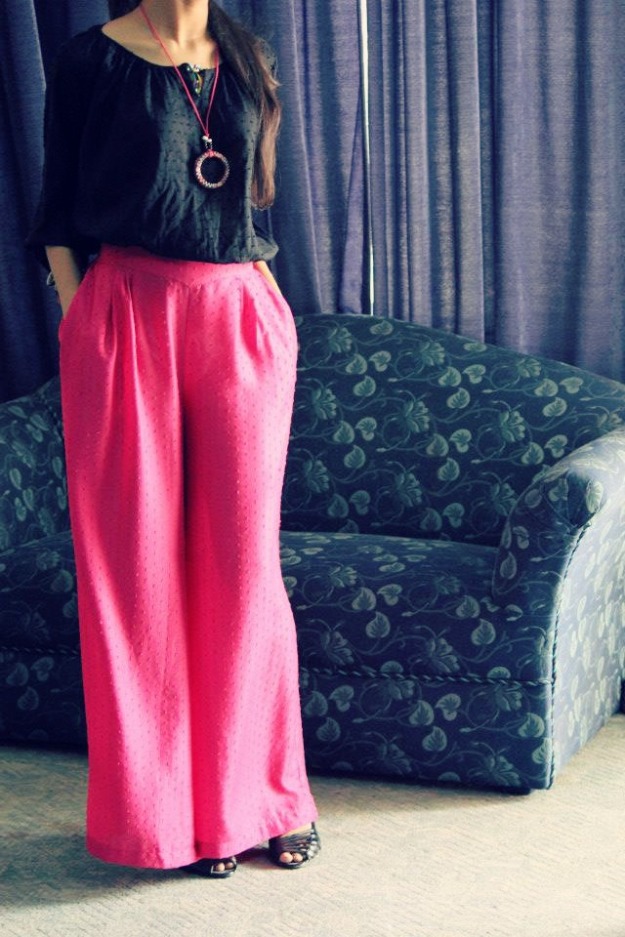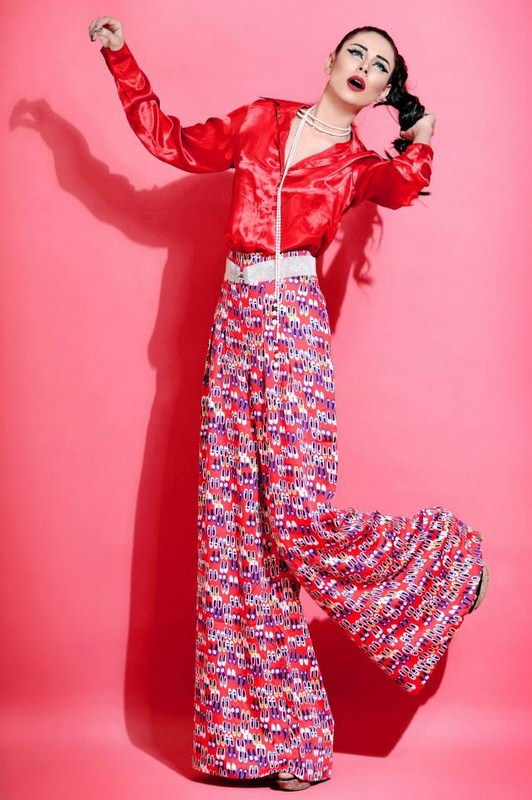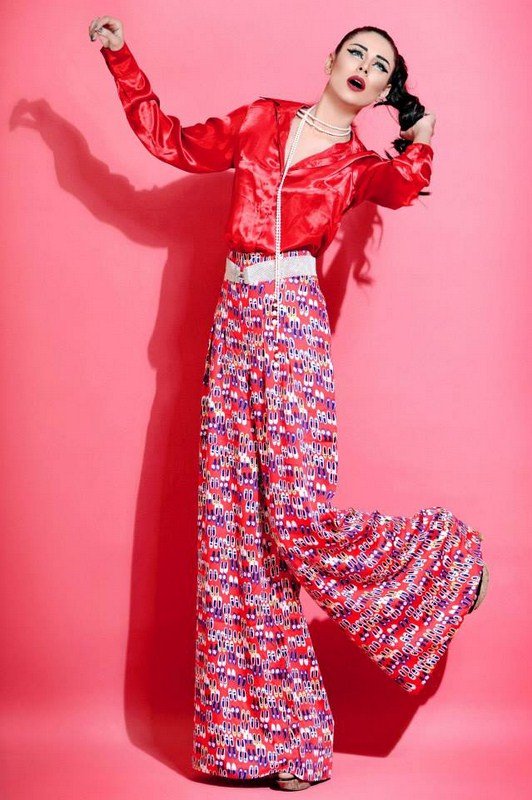 Recent Palazzo Collection For Women By Color Rush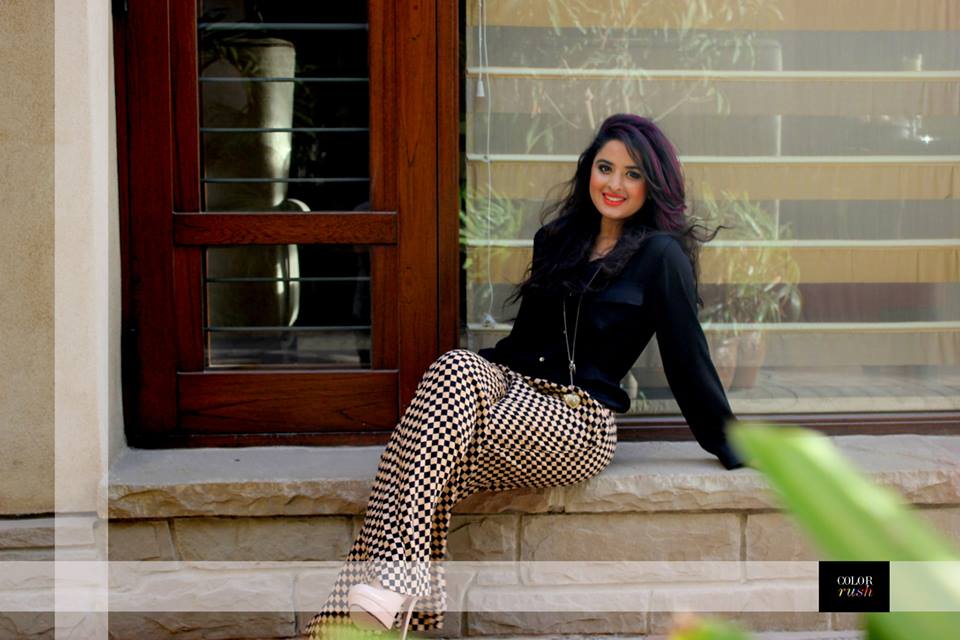 Papakistani palazzo
Pakistani Palazzo Designs For Girls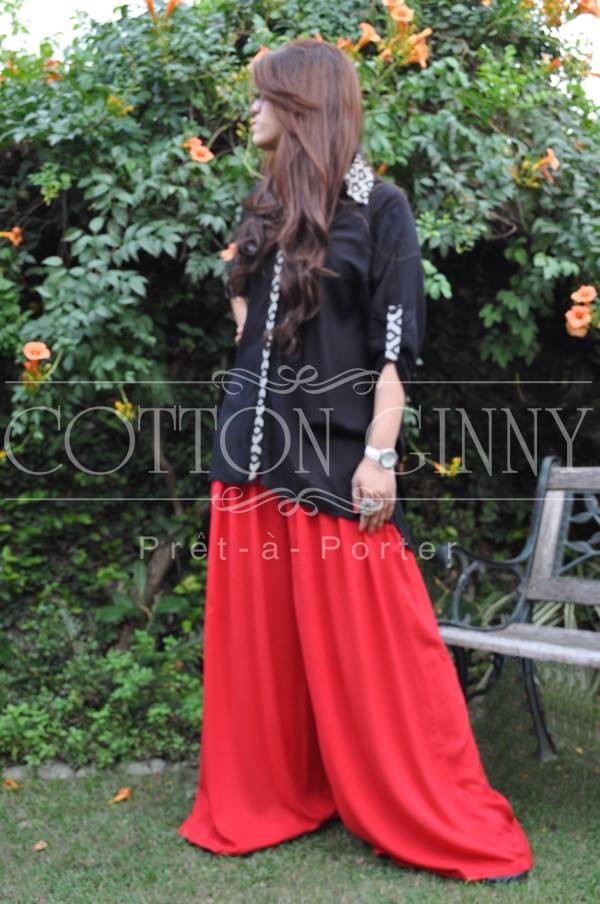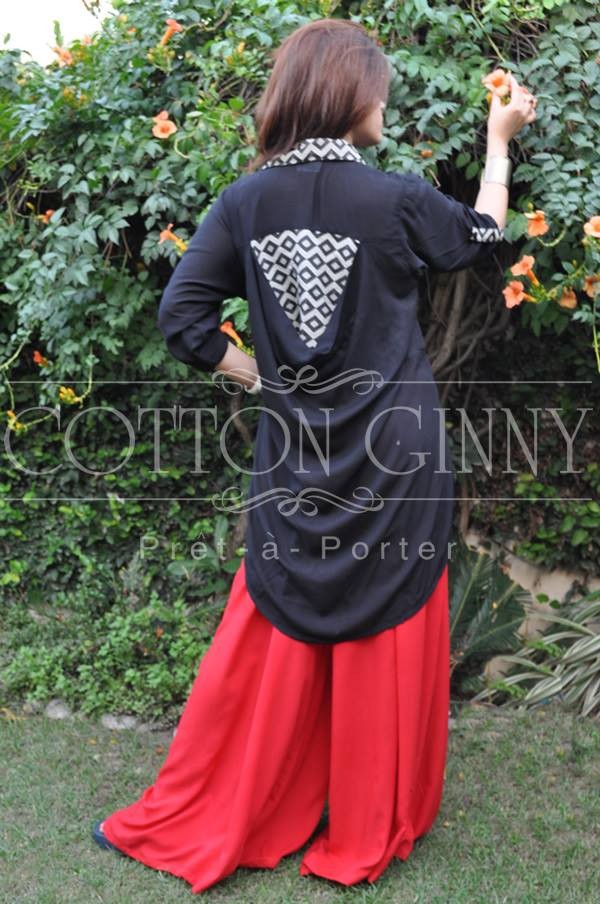 Some Western Palazzo Designs For Ladies